Who would've thought the subject how to prepare kale would get me all teary and sentimental? Kale is a fairly neutral issue that warrants the positive passion of food lovers only.
How To Prepare Kale
My tender emotional state is due to the fact that together, my older son and I brought you this article, how to prepare kale, more than a decade ago. That was in 2009 when he was 10 years old.
Now my kiddo is in college and lives on the other side of the country. And when he's visiting us at home, we're every bit as into kale.
Below we'll show you not only how to prepare kale, but also share the best kale recipes with you! I've got everything from kale chips, to kale salads, and even an incredible kale smoothie.
Is Kale Keto?
Is kale a low-carb food? Yes, it is, which makes it perfect for the Keto Diet. If you're wondering, what can you eat on a low-carb diet, check out 10 Great Low-Carb Swaps for the Keto Diet for my tasty, fun, and easy recipes.
Kale Benefits
The benefits of kale are numerous. First, this nutrient-dense vegetable is very low in calories. Second, kale is a high fiber food that provides a feeling of fullness and helps with digestion by feeding good bacteria in the gut. Finally, kale is chock full of antioxidants that reduce inflammation and help the body to detox more effectively.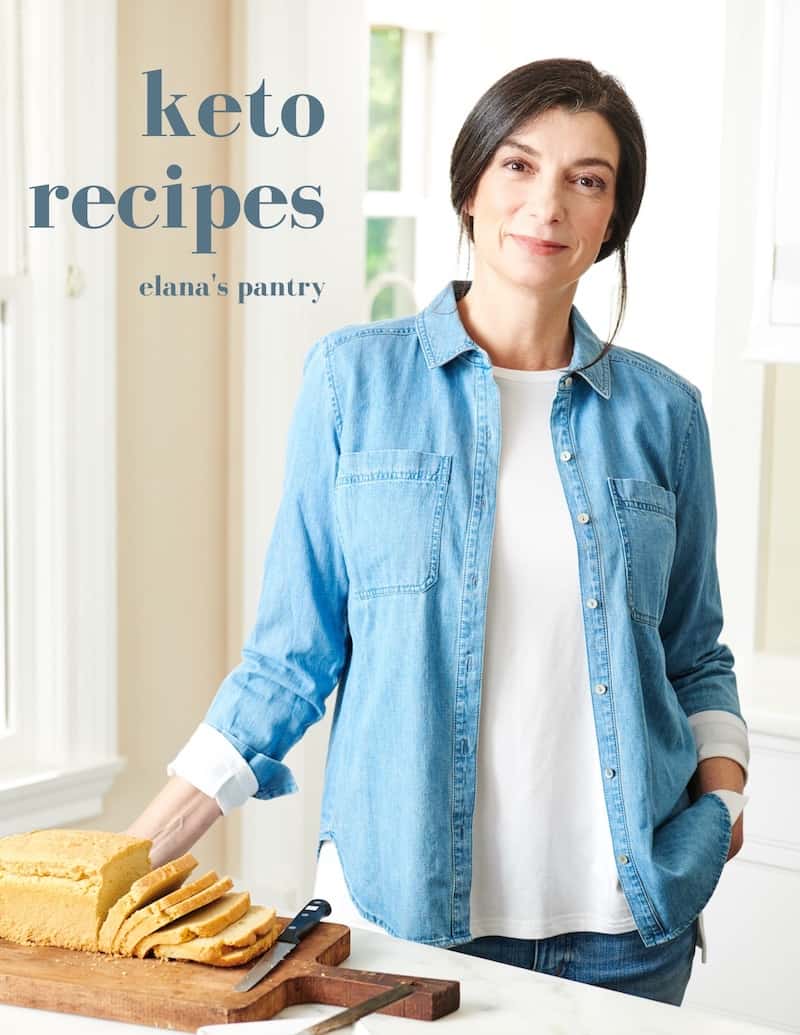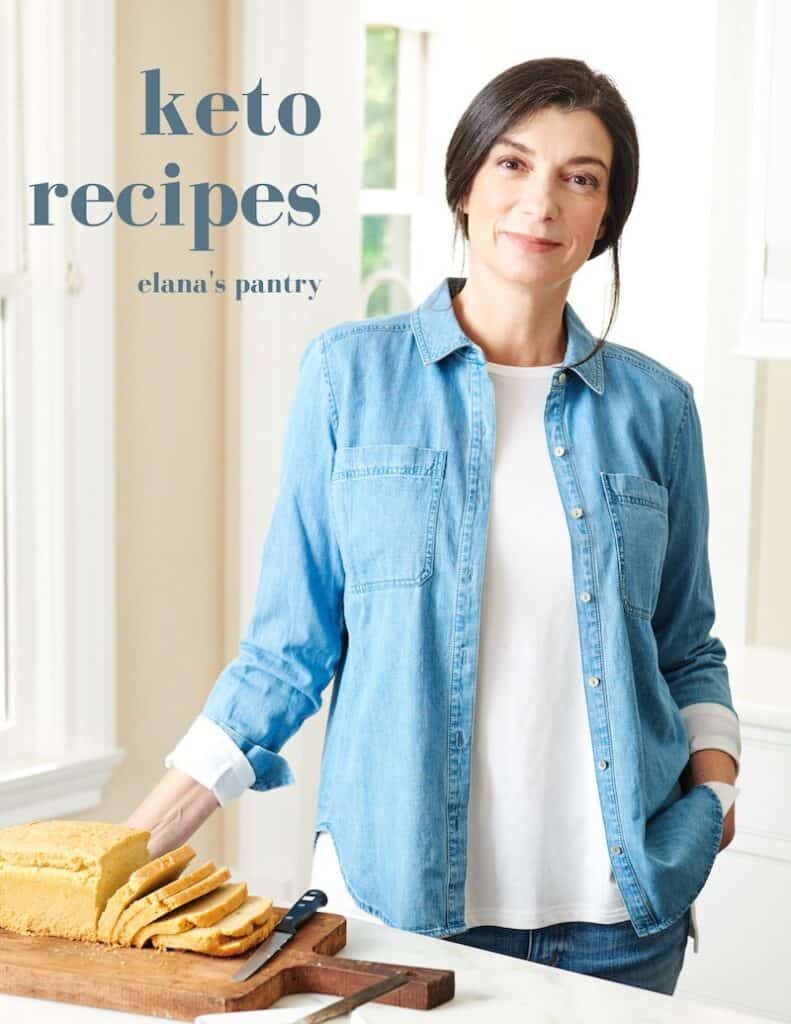 Get My Keto Recipes eBook
Free exclusive eBook, plus recipes and health tips, delivered to your inbox.
Kale Nutrition
This powerhouse superfood is amazingly nutritious and has fantastic health benefits. Kale is high in vitamin A which is critical for the proper function of the vital organs. It's also high in vitamin K, very important for blood clotting and healthy bones, as well as vitamin C, crucial to growth and repair on a cellular level.
Kale Stir Fry
When it comes to cooking with kale there are a number of ways to go. If you're interested in kale stir-fries, you can sauté an onion in some olive oil, then add chopped kale and cook until the kale is wilted. Season with a bit of salt and pepper and you're off the races. This is Mr. Pantry's favorite quarantine dish and he makes it for us at least once a week.
How to Steam Kale
If you want to learn how to steam kale I've got you covered. All you need to do is put a steamer basket and pot with two inches of water on the stove, throw in the prepared kale, and it's ready to serve in five minutes. Back in the days when I was driving the boys to their baseball practices I loved coming home to my prepared kale and making steamed kale for our family in no time flat. Back then the boys loved my Kale With Gomasio and I even taught them how to make Homemade Gomasio.

Cooking with Kale
If kale soup is your thing, try my superfood Green Chicken Soup, or toss thinly sliced kale into my Chicken Zoodle Soup. And I also have some fantastic low-carb kale chips recipes for you below that my boys love.
Easy Kale Prep
When it comes to prepping kale in advance it's all about saving time and getting ahead of the kitchen game. There are times that call for creativity and shortcuts, so here you go.
How to Prepare Kale
Print
Email
Pin Recipe
Instructions
Submerge kale in a

large bowl

of water, swishing leaves to remove dirt

Rinse kale under fresh water

Chop kale into 1-inch wide strips

Discard bottom of the stems, do not remove ribs
What to Put on Kale
Once you've steamed it, serve your kale with gomasio or try this "fancy" dish. Sometimes my boys like to add ume plum vinegar and toasted sesame oil to their cooked kale.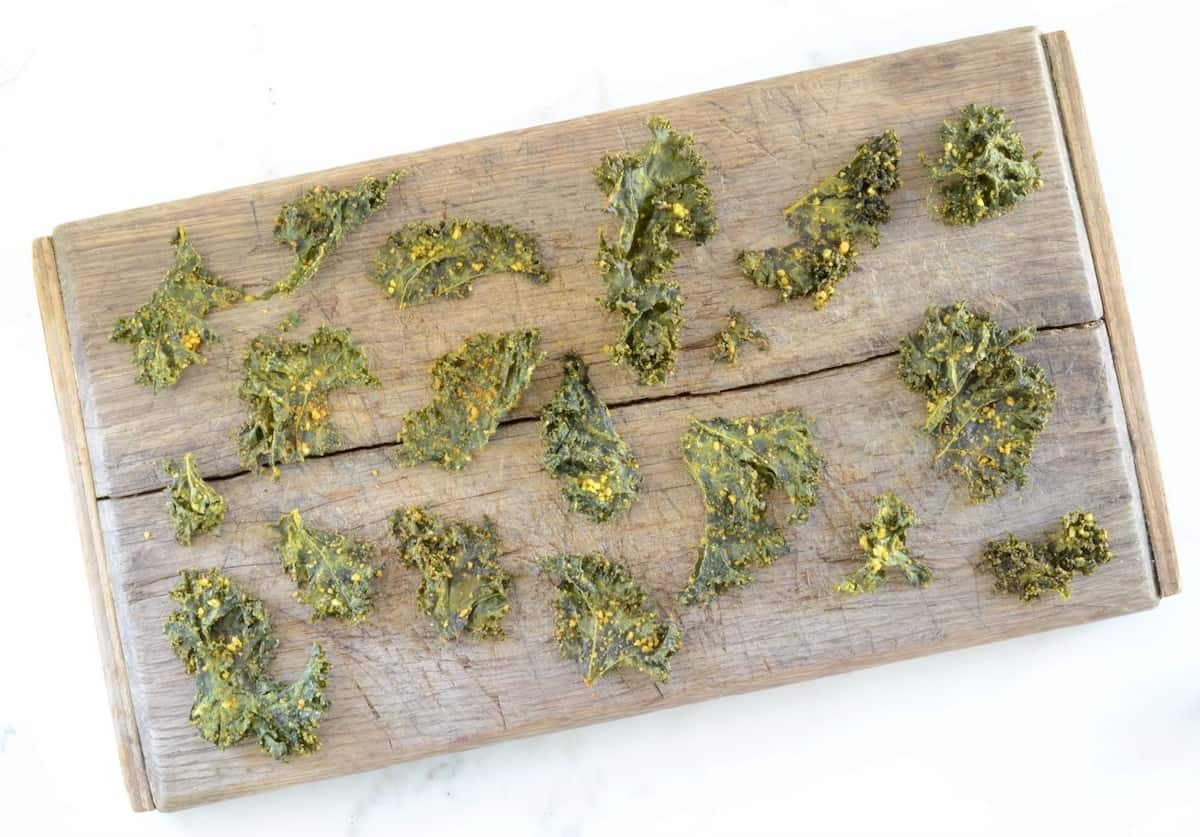 Barbecue Kale Chips
These Barbecue Kale Chips are the perfect Keto Snack. To kick up the fat on your low-carb, high-fat diet and keep you in ketosis, they're coated in olive oil and ground macadamia nuts, then seasoned with a short cut spice mix that my boys love.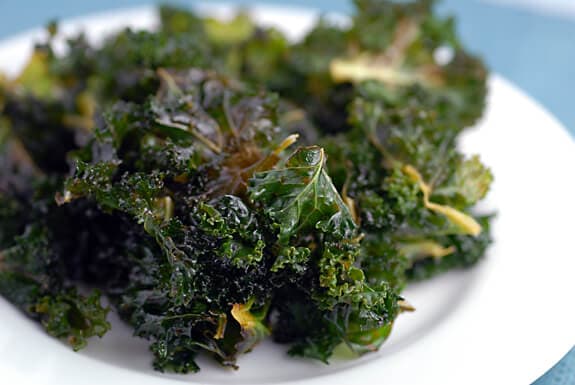 Lemon Kale Chips
The boys also love my Lemon Kale Chips recipe. I taught them how to prepare kale chips when they were in elementary school and have quick and easy steps in these featured kale chips recipes that will get you cooking kale chips too. My Salt and Vinegar Kale Chips are another great superfood recipe. Kale chips are the perfect low-carb swap for potato chips given that they're not only low-carb but nutrient-dense.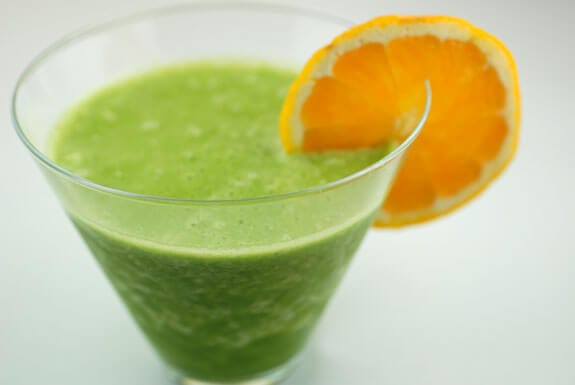 Kale Creamsicle Smoothie
If you need to know how to prepare kale for a smoothie, use this tutorial how to prep kale and you're good to go. Be sure the kale is chopped into the 1-inch strips per above. If you have a high-speed blender, you don't need to finely chop your kale since it will get pulverized when you process it. My Kale Creamsicle Smoothie is a cool, refreshing family favorite green smoothie.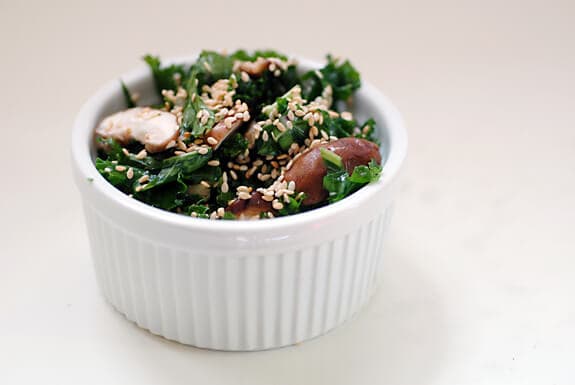 How To Prepare Kale for Salad
Did you know you can serve kale raw in a healthy salad? If you're wondering how to prepare a kale salad the trick is to massage the leaves with olive oil so that they're easier to chew and digest, for more on that try my Raw Kale Salad recipe.
I have a bunch of other fabulous kale salad recipes for you including my Raw Kale Shiitake Salad which features wonderful Asian flavors, shown above. Here are some of my other easy kale salad recipes:
Your Favorite Kale Recipes?
These are my best kale recipes that our family loves to prepare. What are your favorite kale recipes, or what's your favorite way to prepare kale? Leave a comment and let me know.
This post is an oldie but goodie from the archives, my darling hand model, and I first shared it in 2009.