Quarantine Low-Carb Baking
I've been a bit of a baking machine lately. I went to Instagram and saw that I'm not the only one, this quarantine low-carb baking thing is a trend. I've seen it referred to as "quaran-baking" and I'm totally on board.
Quarantine Baking: A Soul Soothing Zen Meditation
Like all baking, quarantine baking is very calming, which is great for these strange and stressful times. I love the peacefulness that comes over me when I gather my ingredients, then go about measuring and mixing. Preparing the pan is like a Zen meditation. On top of that, when I pop a batch of healthy Keto Brownies in the oven, I feel like I've accomplished a small something, which brightens my day.
Healthy Quarantine Baking
What about health? If we're going to bake up a storm, we might as well do it the healthy low-carb way. That's where my easy quarantine baking recipes come in. Gluten-free, dairy-free, and refined sugar-free, they're also super satisfying (my husband can attest to that) and won't leave you with weight gain or the dreaded high-carb hangover.
Weight Gain During Coronavirus Pandemic Quarantine
A nurse friend told me that in her ER, they refer to weight put on during this time as the "COVID 19." You know, like the "freshman 15," those extra pounds students put on their first year of college. Thankfully, we can avoid that with my healthy quarantine desserts below.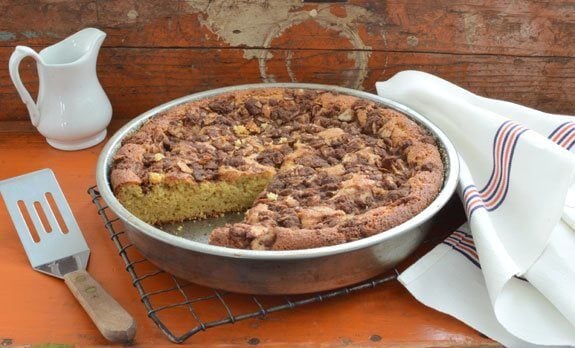 Cinnamon Coffee Cake
This Cinnamon Coffee Cake recipe is a fan favorite. There are over 400 comments from readers raving about this incredible low-carb coffee cake. Here's a comment from one of my favorite readers, Camille:
Dear Elana, I literally NEVER write reviews on blogs, but your recipes, especially this one, are so fantastic, I am compelled to let everyone know about my enthusiasm. I am a classically-trained professional cook…a culinary school classmate turned me on to your recipes…I found your coffee cake recipe a few months ago and have varied it with different toppings and fillings and it ALWAYS works.
As I sit here typing this, I am waiting for a liquor delivery so that I can experiment with one of Camille's variations of this cake. She made it with amaretto and blackberries. My younger son, who is more of a berry guy, than a chocoholic, can't wait for me to test this recipe for you, and him. Stay tuned.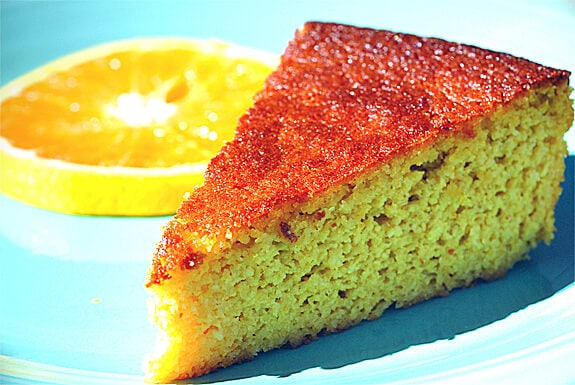 Orange Cake with Almond Flour
My Orange Cake recipe is another fan favorite that loads of you seem to be making right now. With only 6 healthy ingredients in the entire recipe –oranges, almond flour, eggs, honey, salt, and baking soda— it's a cinch to make. This is good because even though we are in quarantine and may have a bit of time on our hands, we certainly don't want to spend all day in the kitchen.
One reader left a comment with the idea of adding cacao powder to the recipe. That would change it quite substantially, but I think an easy variation would be either smothering it in my Vegan Chocolate Frosting or experimenting with chocolate chips. Which one will you do?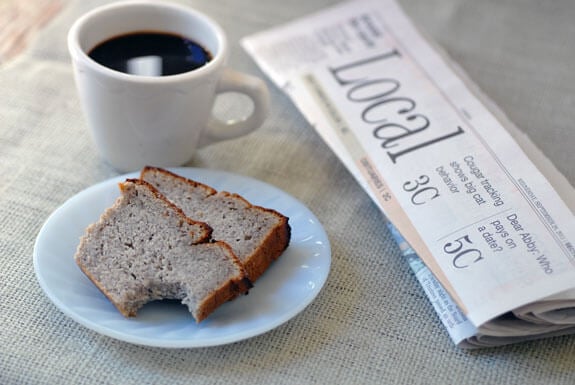 Banana Bread Recipe
Oh, banana bread, how I love thee. With over 500 comments, this Paleo Banana Bread recipe is an Elana's Pantry classic that you love too. And why not? We could all use more banana bread in our lives right now.
The most challenging aspect of making this bread is finding ripe bananas in our house. My boys love bananas and they go fast around here. So I have to hide some in my office to ripen for this amazing bread before my little monkeys eat them. Though these monkeys are hardly little anymore. They're 20 and 21 and my baby towers over me at 6 feet 4 inches.
During these quaran-times, I've been thinking about creating a Chocolate Banana Bread recipe since my husband and older son are chocolate fiends. Hmm. What do you think about that?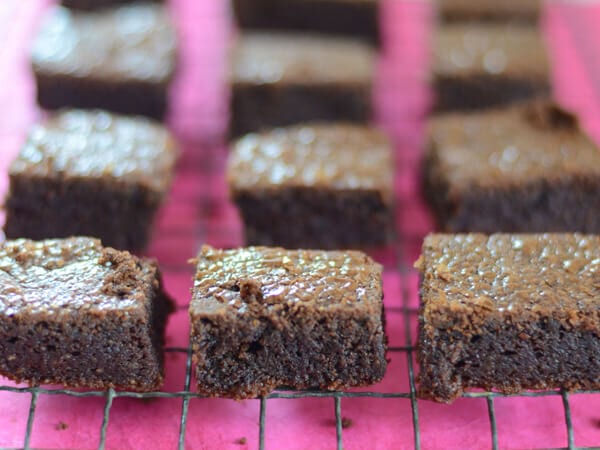 Keto Brownies
Made with 8 ingredients total, my Keto Brownies recipe is a fantastic low-carb dessert. This is key during quarantine when we're loading up on chocolate, and also trying to stay fit and healthy.
Allow me to briefly digress, if you're looking for a healthy 🍫 dark chocolate quarantine snack, check out my post called, The Best Low Carb Chocolate Bars. Insider tip? My favorite is Theo 85% Organic Dark Chocolate and I snack on a couple of squares every day. Quarantine snacks can be decadent and healthy too.
Who doesn't want to satisfy their quarantine cravings and stay on a healthy diet? My no-fuss, sugar-free, flourless brownie recipe is a family favorite that my husband and older son devour. All you need to make Keto Brownies is macadamia nuts, baker's chocolate, eggs, coconut oil, erythritol, stevia, salt, and baking soda. If any of those ingredients don't fit your diet, I have eight other brownie recipes that I've perfected to meet the needs of every special diet on the planet. Check out my list of Brownies Recipes, there's something for everyone.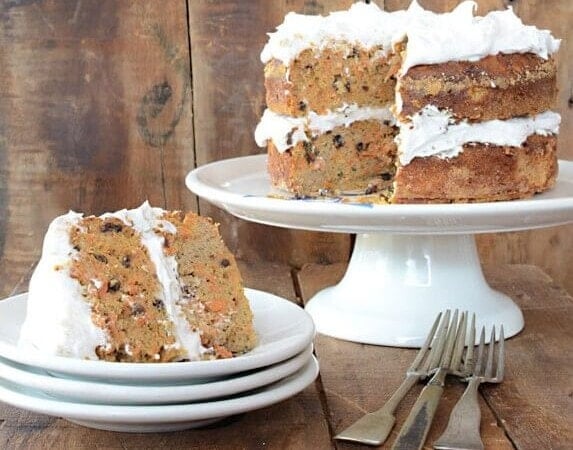 Nut Free Paleo Carrot Cake
The other day, a reader called me the "Almond Flour Whisperer." While that may be true, I know that plenty of you follow a Nut-Free Diet. That's why I created this Nut-Free Paleo Carrot Cake recipe for you with a stunningly fluffy dairy-free Topping.
An awesome reader named Lorraine said, "I'm so happy to have found you, I'm almost in tears, happy tears. Never thought I could eat carrot cake without guilt." Another reader simply said, "AMAZING CAKE."
What Are You Quaran-Baking?
Quarantine low-carb baking is where it's at in my house. Sometimes I make existing recipes from the blog and my cookbooks, my favorite right now is Paleo Cooking from Elana's Pantry, other times I create and test new recipes for you.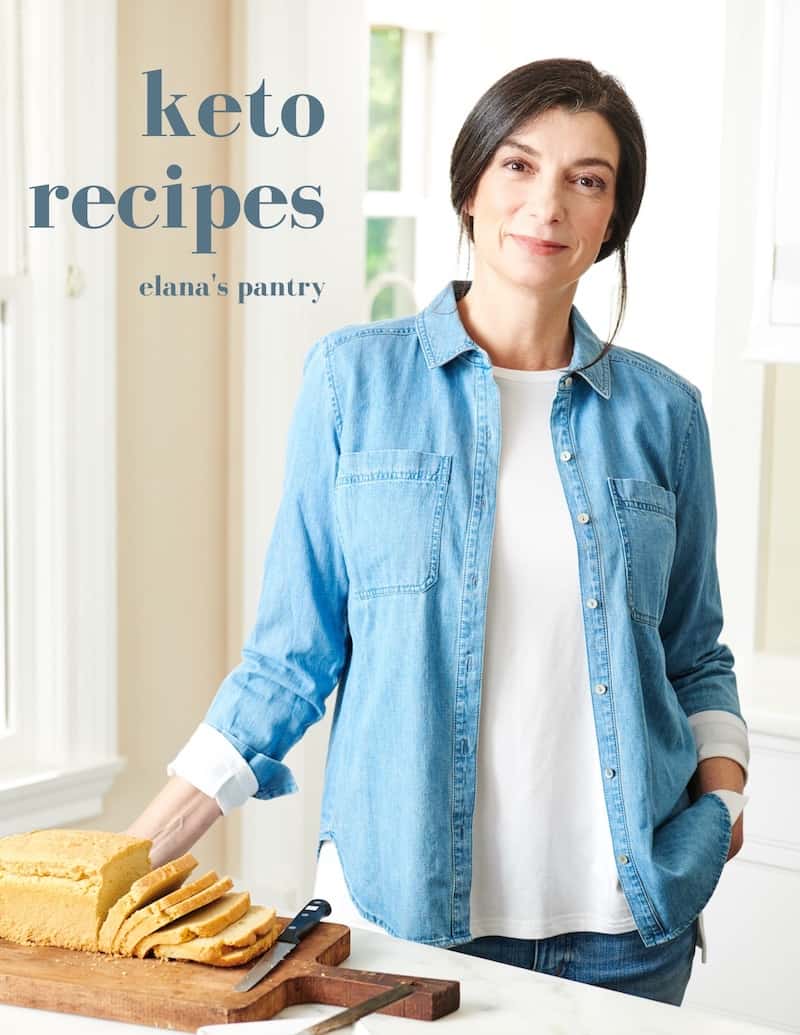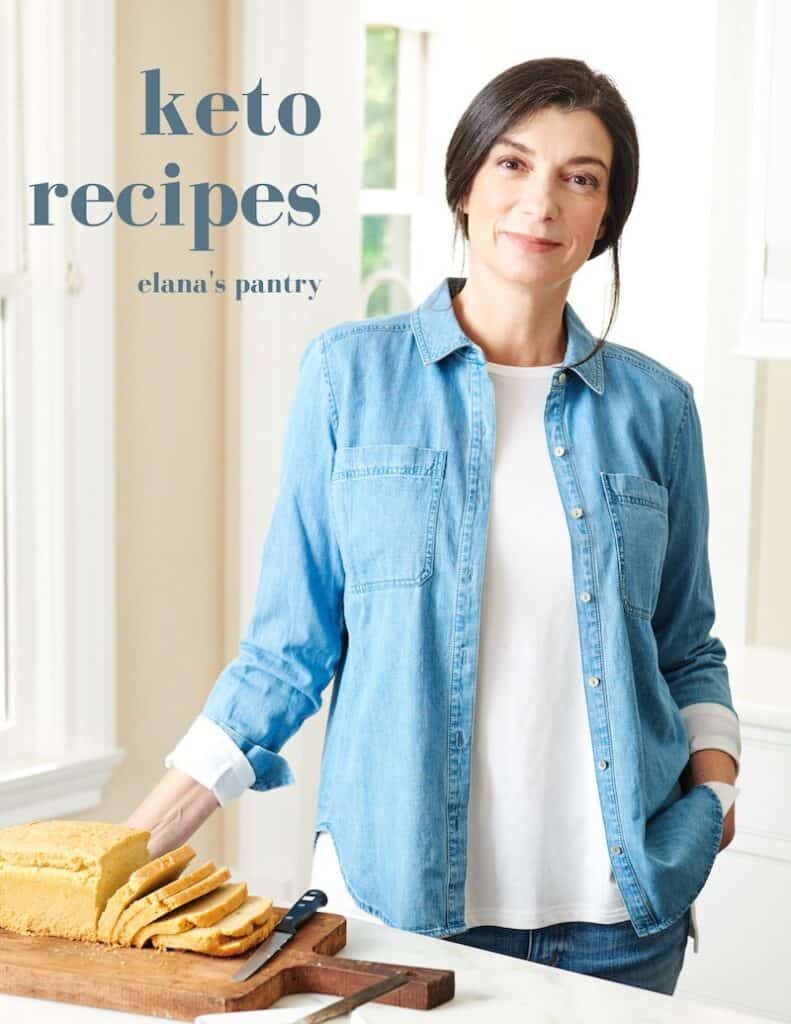 Get My Keto Recipes eBook
Free exclusive eBook, plus recipes and health tips, delivered to your inbox.
Last week I worked on a new brownie recipe for you, and this week I'm working on that blackberry amaretto coffee cake. Each time I create a new recipe I test it over and over again so that my recipes work for you every single time. What's on your quaran-baking wish list? What recipe do you need right now? Leave a comment and let me know.