I know what you're thinking. Is this a post about the art of organizing? Well, no it's not. I want to share my thoughts with you on organization as art. Yes, organizing, and well-organized areas can look like a piece of art and provide the same joy that artwork does.
The Beauty of Simplicity
I take aesthetic pleasure in so many of the spaces in my house. Whether it's a well-organized drawer, spice cabinet, pantry, or an entire room, I love the peaceful serenity that an orderly space provides.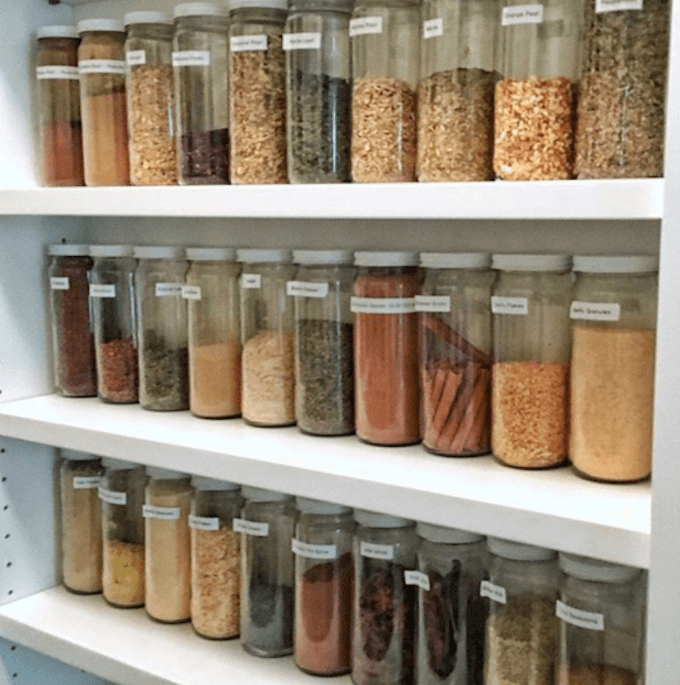 Elana's Pantry
This is a quick snap of my pantry, the namesake of this website!
The jars in my pantry are full of herbs like dried ginger, licorice, and dandelion; spices such as cinnamon, star anise, and pepper; and assorted items including poppy seeds, dried orange peel, and whole stevia leaf.
I collected the jars over the years and it still amazes me that they were "free" and came with the food that was purchased in them. The jars shown on the left contained organic olives that my boys and I loved, but you could just as easily collect jars from almond butter or coconut oil. Anything that you use repeatedly will result in a full set when saved over a year or two!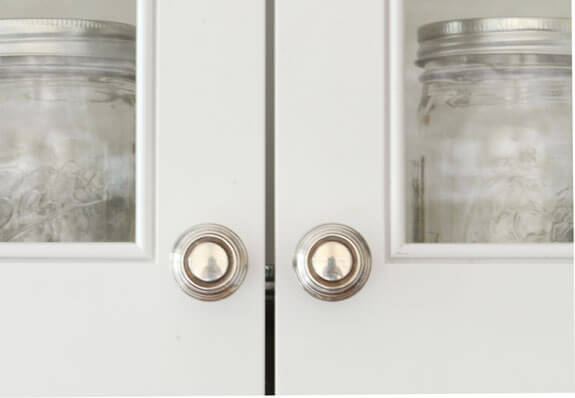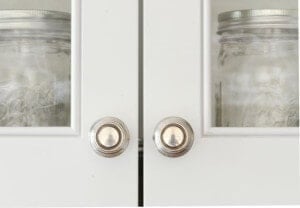 Elegant Simplicity
This is of my mason jar cabinet. Those are jars I paid for. I keep an entire cabinet of empty mason jars at the ready for food storage, leftover containment, and organizing around the house.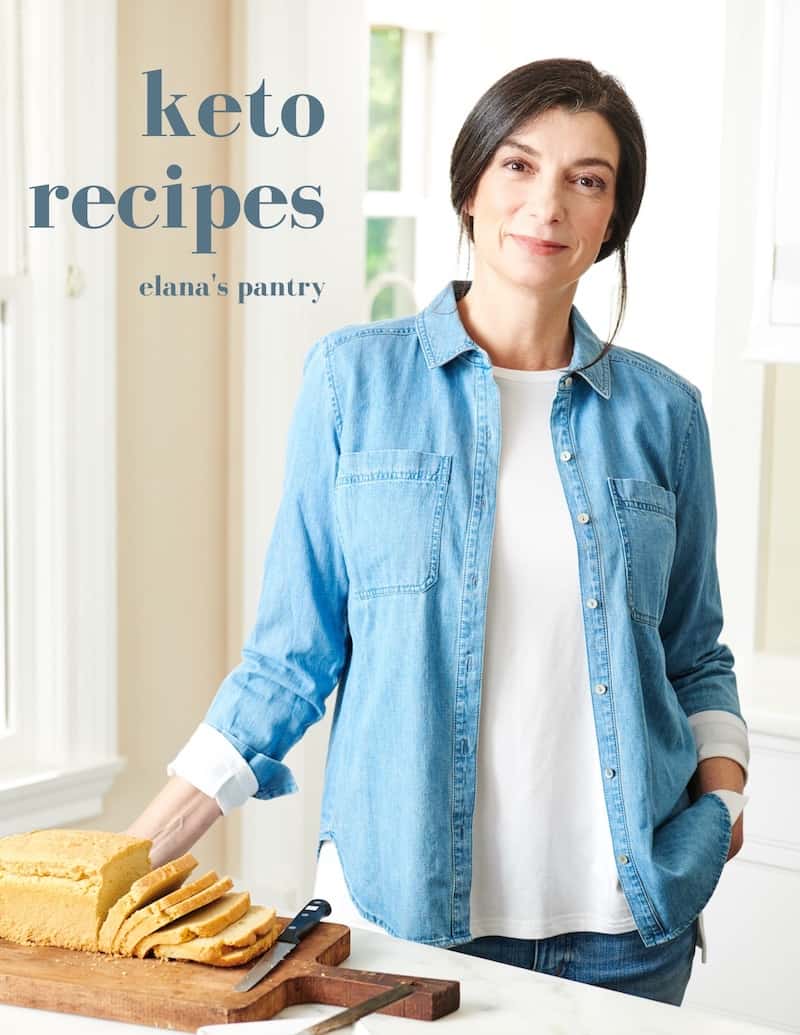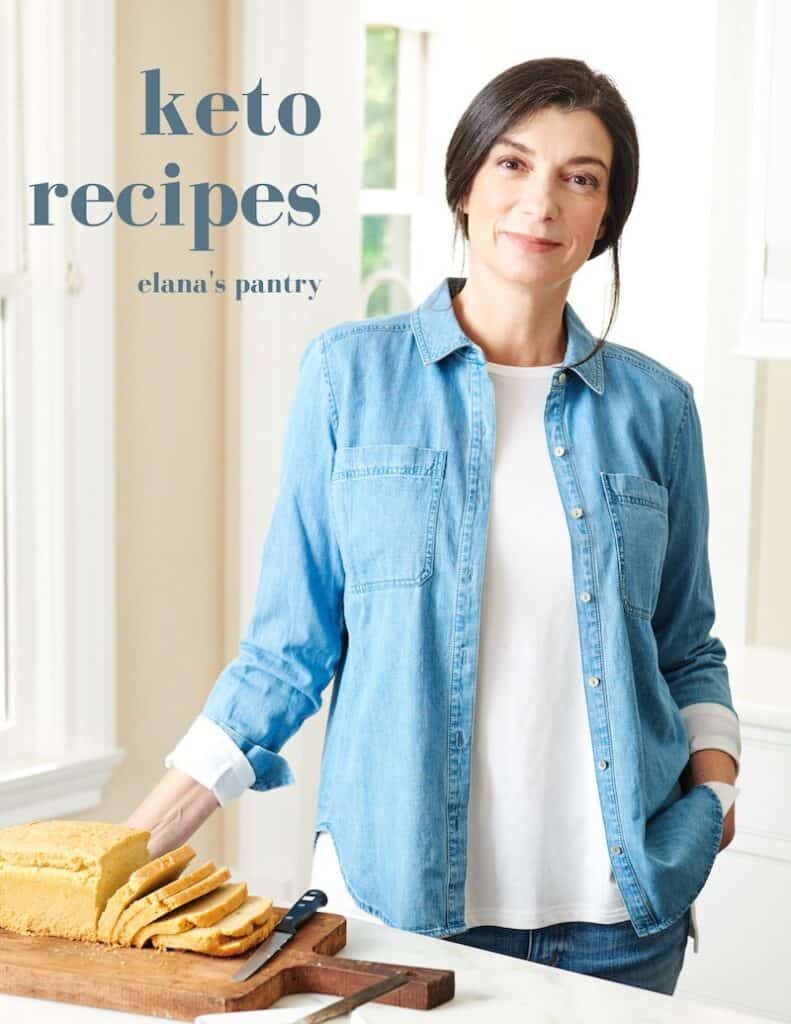 Get My Keto Recipes eBook
Free exclusive eBook, plus recipes and health tips, delivered to your inbox.
This shot is of the gorgeously simple pulls on the cabinet. They feel great in my hands, are easy to use and elegant in their true simplicity.
The first thing people say when they walk in my kitchen is why so many mason jars?! Some people have a dark cabinet with tons of plastic storage containers that they have to rummage through several times a day. I have an orderly cabinet of mason jars at my fingertips for quick and easy use!
Check out my post called, 10 Reasons Glass is Better than Plastic, to learn more about healthy living and to get another glimpse into my well-organized kitchen!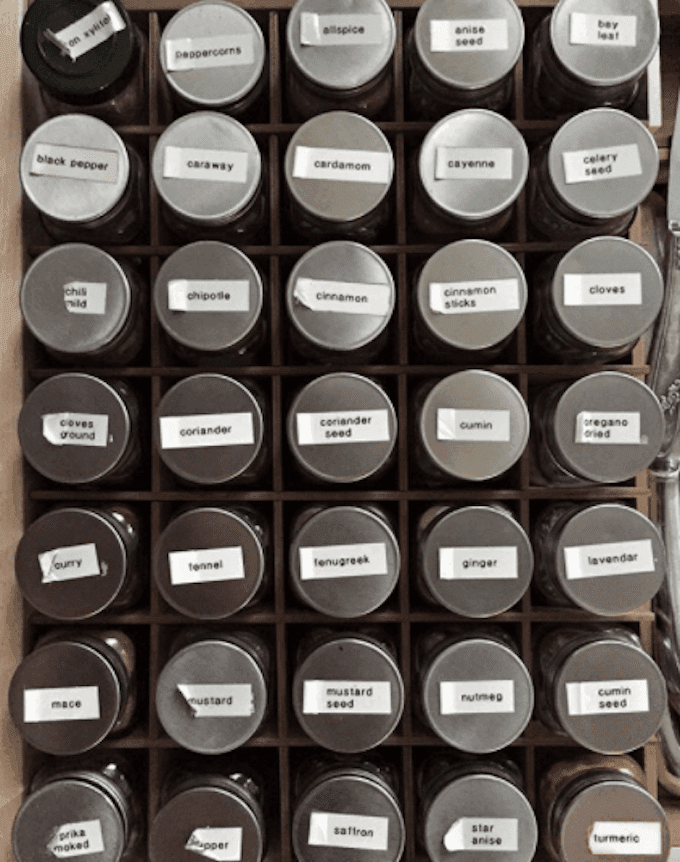 Simple Spice Grid
This photo is of my spice drawer. That's right, I keep my spices in a drawer. This way I can see the top of all of the bottles, which is where I place the labels that identify the contents of each jar of spice.
I use a label maker as specified above to label the jars, but if you have neat handwriting it looks beautiful to hand letter them.
A friend of mine built this organizer, but you could probably turn it into a wonderful DIY project or ask your handyman to make you one.
I find the rhythmic simplicity of this grid that holds the spices so aesthetically satisfying. This drawer system works better than any other that I've tried over the years!
Baskets for Laundry Room Shelves
These beautiful, yet totally functional baskets are for the shelves in our laundry room. I bought them over a decade ago and found similar ones for you here. I label the baskets with a label maker and store a variety of items in them from compost bags to stain removal items and much more.
My Kitchen
This shot is of my kitchen. If you look closely you can see that the kitchen counter is full of stuff! That's the way a working kitchen looks.
The basic structures of the kitchen are incredibly simple and symmetrical. I find symmetry to be a wonderfully calming principle whether I'm designing a home (ours), or styling food for a photo shoot.
I think I have good taste, though I don't know anyone who claims to have poor taste. I'm not sure if I was born with this or developed it in college taking Art History classes. I've loved styling our spaces and making them incredibly functional while visually soothing. I met Mr. Pantry in 1992, he has an amazing eye in terms of design and has taught me a lot over the years. His mother is a professional artist with works in the Metropolitan Museum. I'm incredibly lucky to be surrounded by these types of aesthetes.
Organization as Art
So now you see that art is everywhere in your everyday surroundings. Keeping your home organized is not only functional but creates a thing of beauty. What's your favorite organizational technique that leads to artful simplicity in your home? Leave a comment and let me know!