My six ingredient Keto Bread with Almond Flour is the answer to your prayers for healthy low carb bread.
The Best Keto Bread with Almond Flour Recipe
This healthy bread recipe is as easy as it gets, and incredibly delicious too.
In fact, it's a fan favorite that's been shared on social media more than twenty thousand times!
Low Carb Sandwich Bread Recipe
Now you can make amazing keto sandwiches stuffed with roast beef, lettuce, dijon mustard, and primal kitchen mayo nestled between slices of toasted Keto Bread with Almond Flour.
This bread also makes a fabulous keto chicken sandwich if you have Leftover Chicken.
How to Make Keto Bread with Almond Flour
Keto Bread with Almond Flour is baked in a regular size loaf pan and is as tall as a store bought loaf of bread. You're going to love it!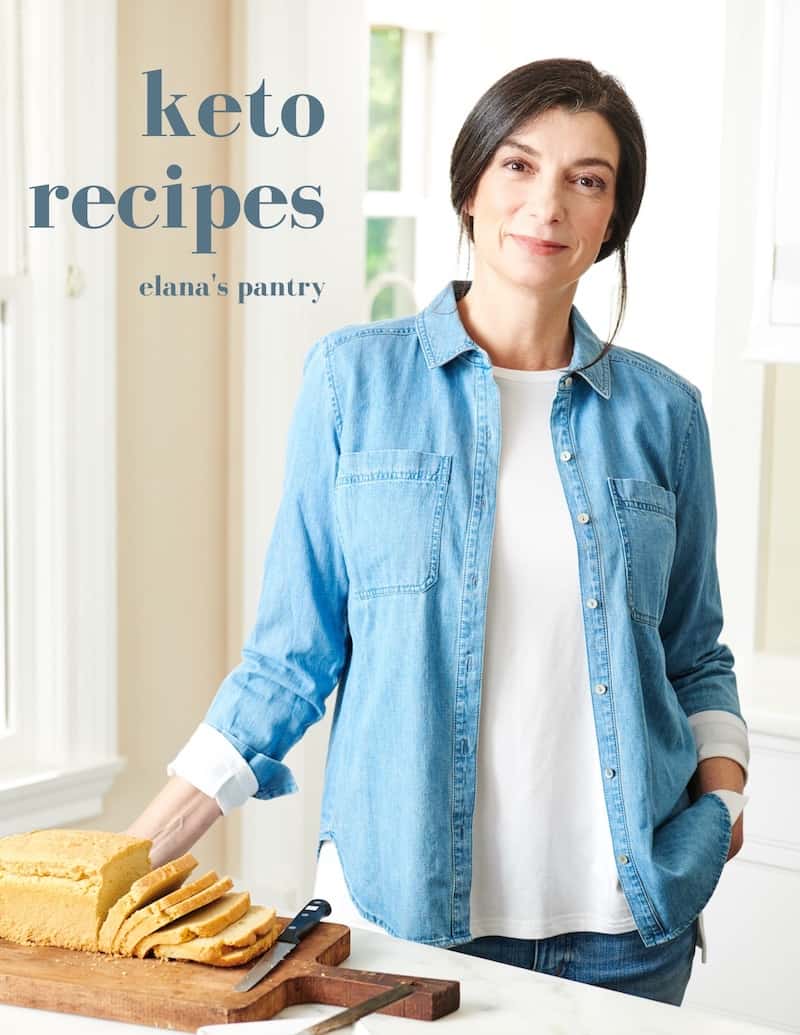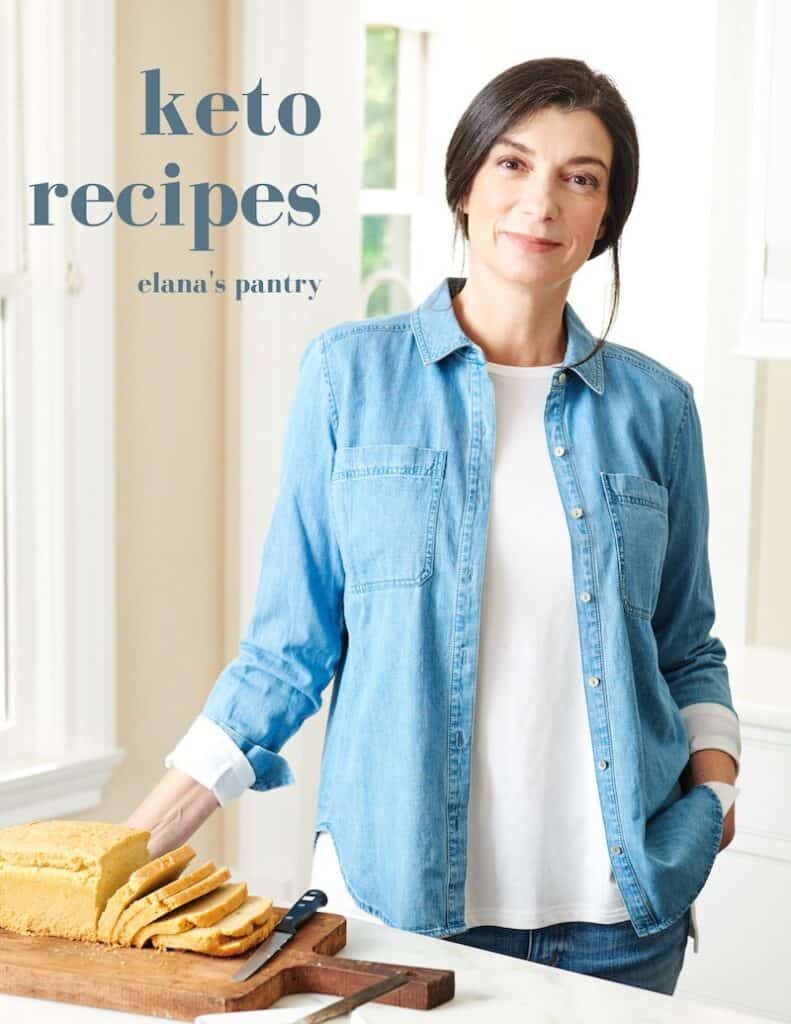 Get My Keto Recipes eBook
Free exclusive eBook, plus recipes and health tips, delivered to your inbox.
All you need to make this deliciously healthy bread is almond flour, eggs, egg white protein powder, salt, baking soda, and cream of tartar.
Recipe for Low Carb Bread with Almond Flour and Egg White Protein Powder
I use egg white protein powder in this recipe because it makes this bread incredibly fluffy and helps it to rise.
If you don't have egg white protein powder feel free to experiment with something else.
If you figure out what works I hope you'll let me know!
Keto Bread with Almond Flour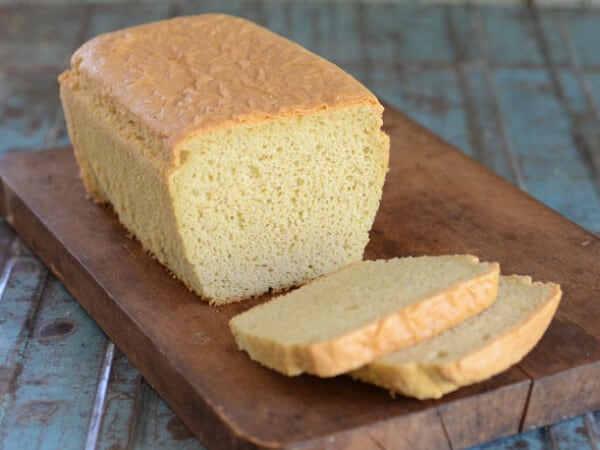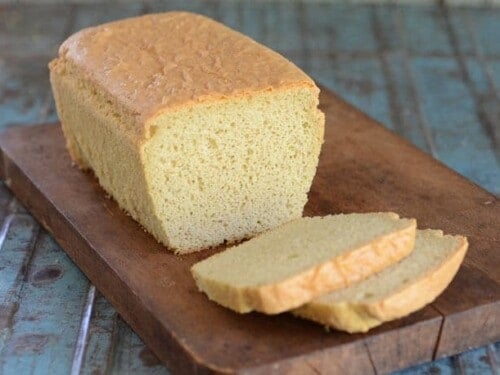 Print
Email
Pin Recipe
Instructions
In a

food processor

, pulse almond flour, egg white protein, cream of tartar, baking soda, and salt

Pulse in eggs until smooth

Bake at 350°F for 45-50 minutes, or until a toothpick stuck in the center comes out clean

Cool for 2 hours, then remove from pan

Serve
How To Bake Low Carb Keto Bread
When you bake this bread, be sure to place the pan on a baking sheet.
I've made this bread several dozen times and it hasn't ever overflowed from the loaf pan.
However, it's a very tall loaf and if your oven temperature is a little off either way it may cause your loaf to expand and overflow.
How To Store Keto Bread
To store this low carb Keto Bread with Almond Flour, let cool overnight, then wrap in a paper towel and place it in a ziploc bag.
It will keep refrigerated for one week when stored this way.
I haven't tried freezing this healthy bread so not sure how long it would keep in the freezer.
What to Make with Gluten Free Keto Bread
Keto Bread with Almond Flour is delicious plain and phenomenal with butter or ghee, but it's best when toasted!
More Recipes for Low Carb Bread with Almond Flour
Here are some of my other healthy bread recipes with almond flour you'll love!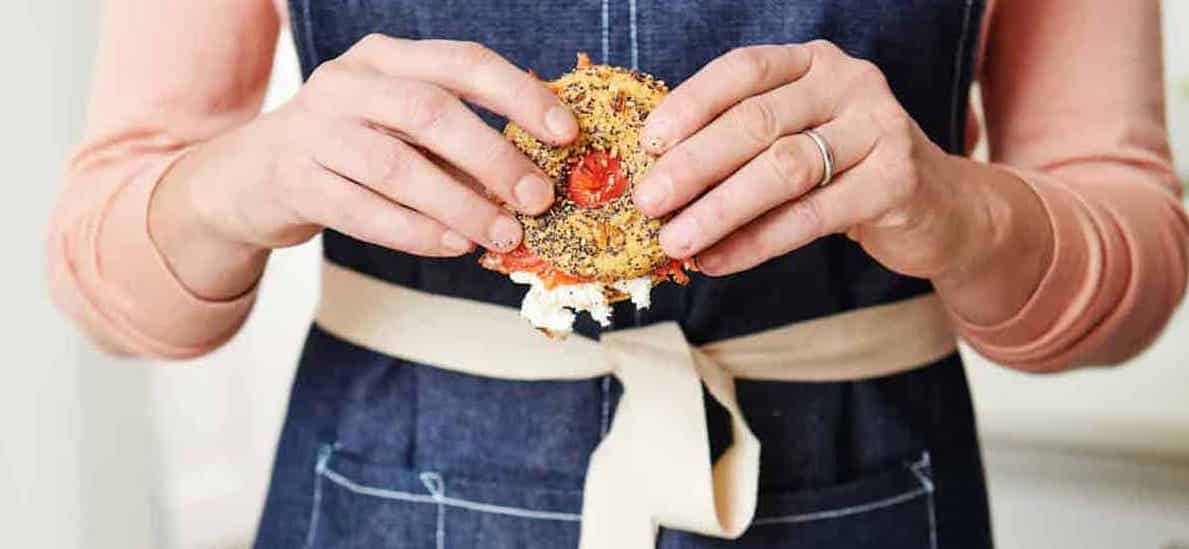 Keto Bagels
Yes, it's true, you can have Low Carb Bagels on the Keto Diet.
My bagels with almond flour are amazing with vegan cream cheese and lox.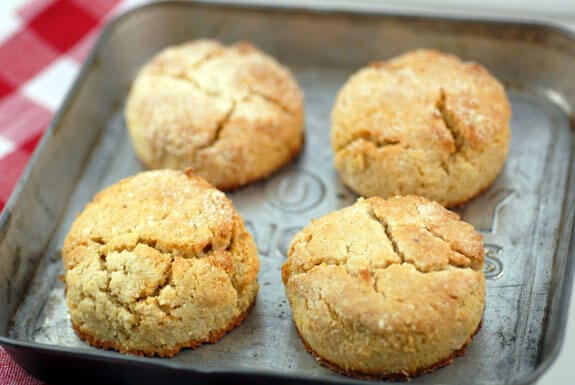 Biscuits with Almond Flour
Another healthy recipe, my Biscuits with Almond Flour are made with six ingredients.
All you need to whip these up is almond flour, eggs, coconut oil, honey, salt, and baking soda.
Serve this gluten free biscuit recipe at Thanksgiving to mop up Low Carb Gravy, or at Easter to make Low Carb Strawberry Shortcakes.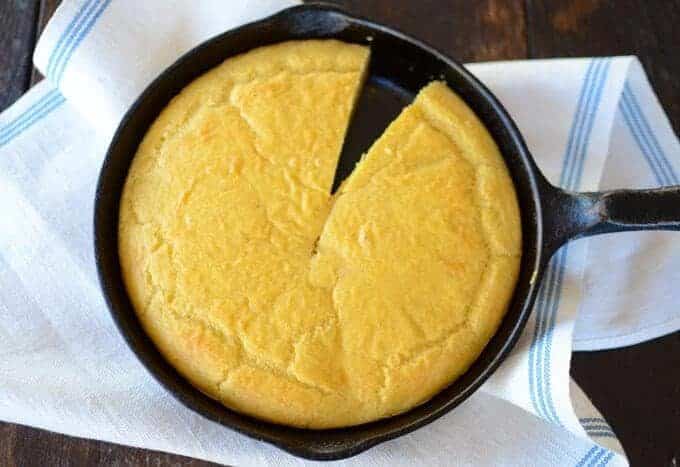 Low Carb Cornbread with Almond Flour
My Low-Carb Cornbread recipe with almond flour is perfect for Thanksgiving, but so good I make it all year long.
Made with six healthy ingredients, it's fantastic toasted and smothered in ghee. It's also delicious for dunking in soup.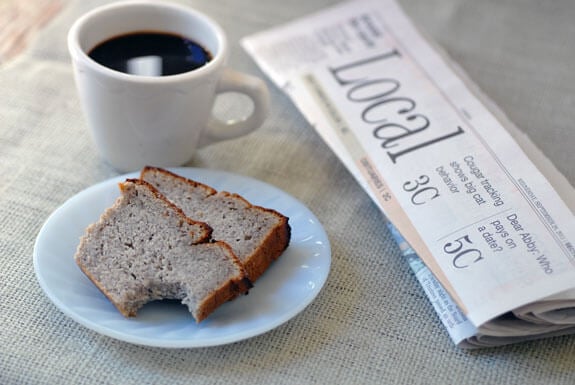 Easy Banana Bread Recipe with Almond Flour
This recipe is not keto, but it's as low carb as it gets when it comes to banana bread.
My Easy Low Carb Banana Bread with Almond Flour is made with eight ingredients including the salt and baking soda.
And guess what? This easy banana bread recipe is gluten free and dairy free!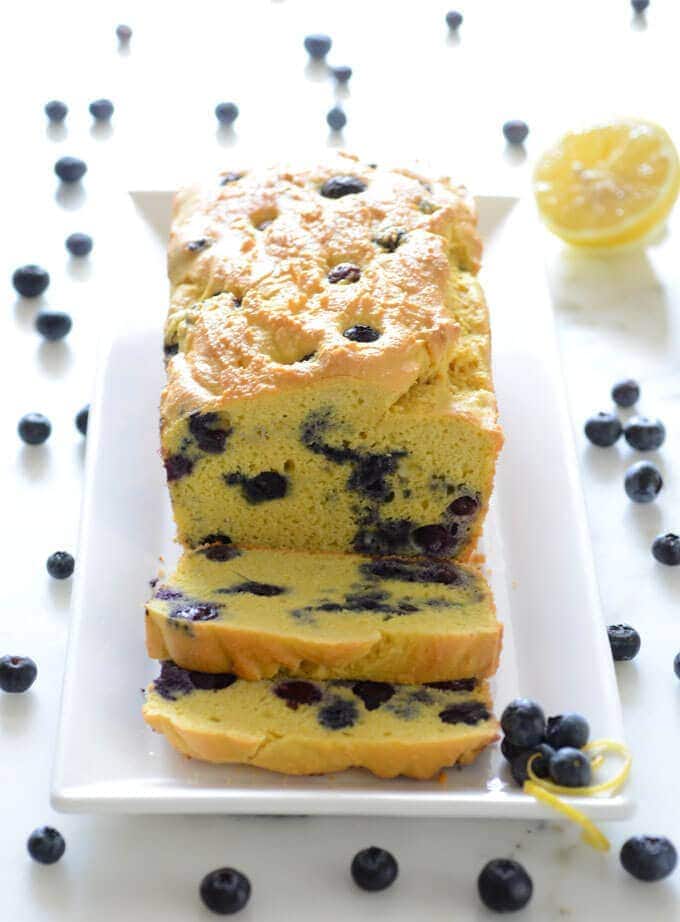 Keto Blueberry Lemon Bread
My amazing sugar free Keto Blueberry Lemon Bread is a fan favorite shared more than one hundred and fifty thousand times on social media.
It's a fabulous gluten free keto bread spiked with lemon zest and blueberries.
Toast it, then smother with ghee and your on your way to keto heaven!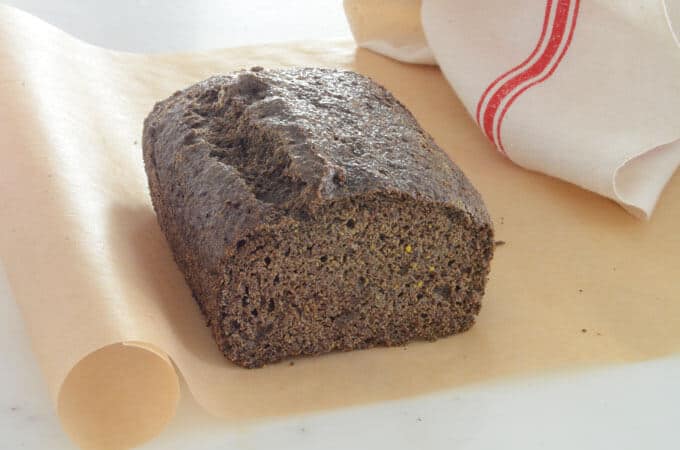 Nut Free Keto Bread
Tired of bread made with almond flour? Don't worry! I've got you covered with my Nut Free Keto Bread made with a base of flax meal.
Keto Diet Recipes
Looking for more easy, healthy recipes that are low carb?
Check out my Keto Diet Healthy Recipes page.
This post is an oldie but goodie from the archives. I first shared my Keto Bread with Almond Flour recipe in 2017.