Paleo Bagels are the perfect low-carb snack. For brunch, they're fantastic toasted, then topped with smoked salmon and scrambled eggs, along with tomato or cucumber. If you're not on a Dairy-Free Diet, Paleo Bagels are wonderful with organic cultured cream cheese.
Low-Carb Paleo Bagels Recipe
When I went grain-free in 2001, I thought my love affair with bagels had come to an end. Now, these grain-free bagels from my third low-carb cookbook, Paleo Cooking from Elana's Pantry, come to the rescue! Paleo Bagels make a great on-the-go breakfast when you're in a hurry.
Whole30 Bagels Recipe?
These would be Whole30 bagels if there was such a thing. All of the ingredients in the bagel are Whole30 compliant. However, that diet does not allow baked goods, so technically, these are not Whole30 bagels.
Kosher for Passover Bagels Recipe
I'll be serving Paleo Bagels this year when we break our fast at Yom Kippur, along with Hot Apple Cider and my Paleo Carrot Soup. You can make the soup with water, rather than chicken stock so that it's pareve. Paleo Bagels are kosher for Passover because they do not contain chametz.
Paleo Bagels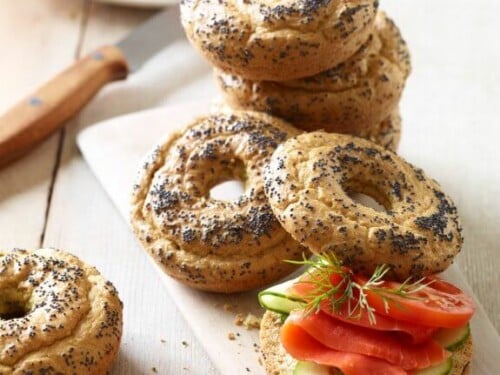 Print
Email
Pin Recipe
Instructions
Grease a

donut mold

with coconut oil and dust with coconut flour

In a

food processor

, pulse almond flour, flax meal, coconut flour, baking soda, and salt

Add eggs and vinegar and pulse until thoroughly combined

Place batter in a resealable plastic bag, snip off one corner, and pipe batter into prepared mold

Sprinkle bagels with poppy seeds

Bake at 350°F for 20-25 minutes, until a knife inserted into the center of a bagel comes out clean

Let bagels cool in pan for 1 hour

Serve
How to Make Keto Bagels with a Donut Mold
When I created this easy Keto Bagel recipe in 2012 I used a non-stick donut mold. Back then it was the only mold available. Now there are plenty of silicone molds that work just as well or even better. If you use this silicone donut mold you will get 9 bagels because the wells are smaller.
How to Store Low-Carb Keto Bagels
To store your bagels, leave them out at room temperature overnight, then refrigerate in an airtight container.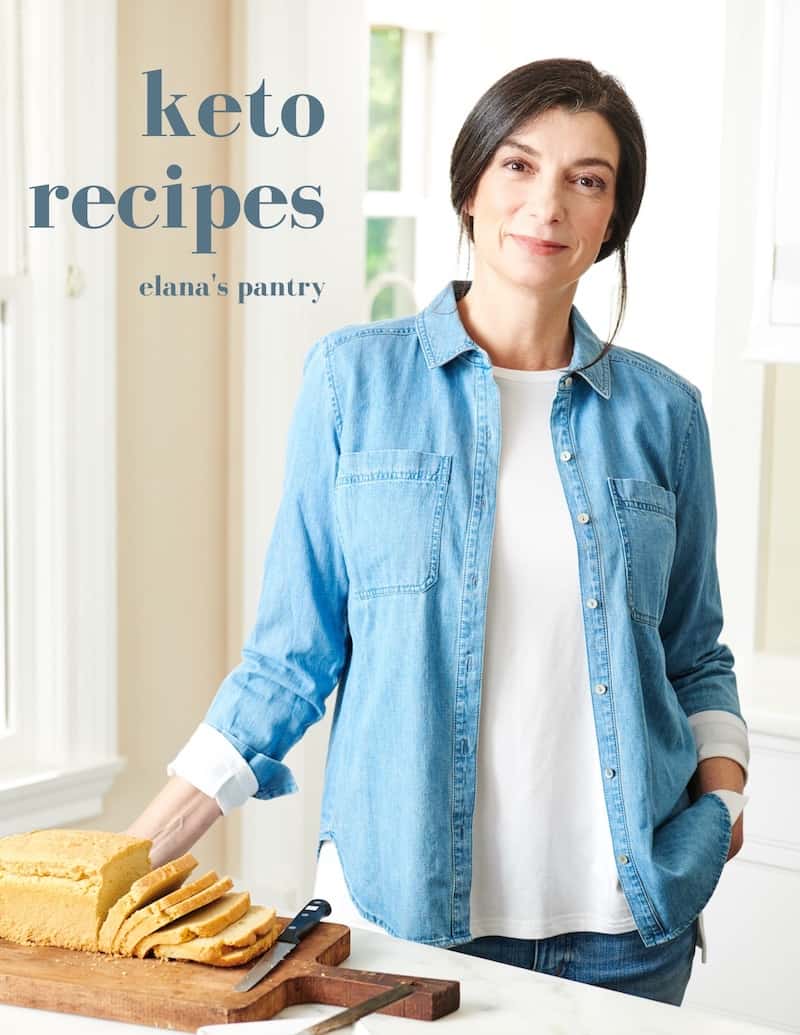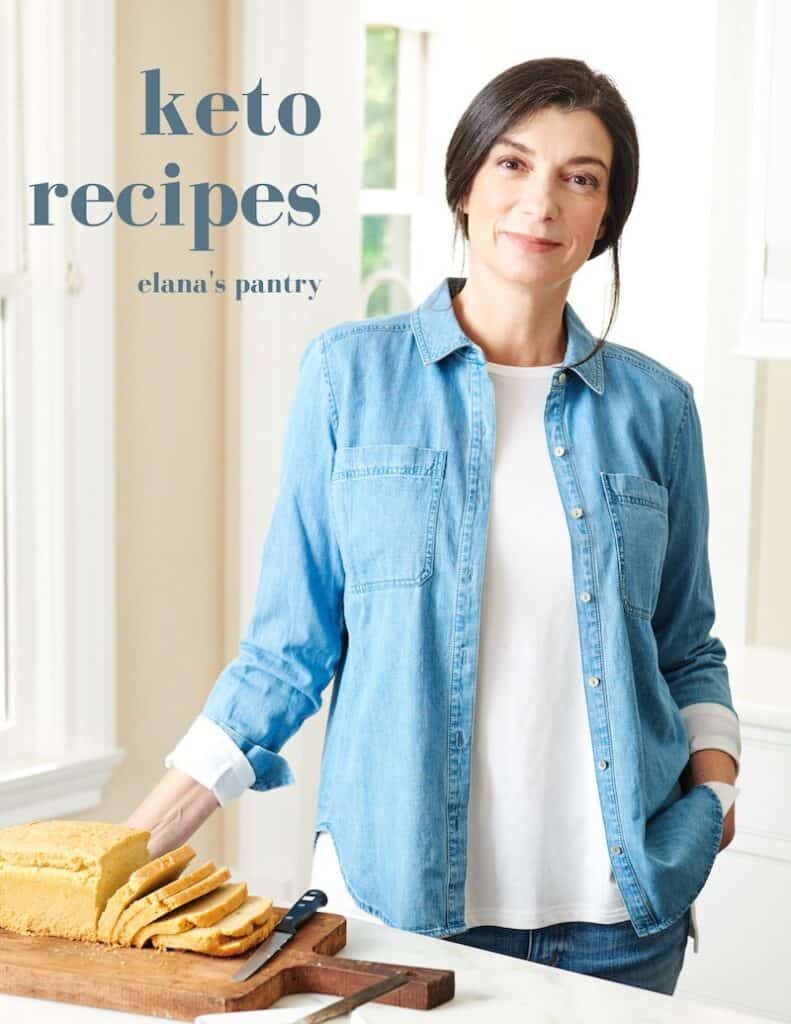 Get My Keto Recipes eBook
Free exclusive eBook, plus recipes and health tips, delivered to your inbox.
Low-Carb Keto Bagels Recipe
Although I grew up in Northern California, Davis to be exact, I went to college in New York City. That was when I fell in love with bagels. There was an amazing bagel shop on the Upper West Side called University Bagels. Often, after I'd stay up all night studying, I'd get a piping hot bagel at the crack of dawn. Those were the days! Now I need eight hours of sleep a night, and I'm on a gluten-free, grain-free diet. This low-carb bagels recipe made with only 7 ingredients is the perfect treat for me now!
Low-Carb Keto Recipes
Lately, I've been eating a lot of savory food and following a Low-Carb Diet. These low-carb Paleo Bagels are a great treat for my low-sugar eating plan. I've found that the more I reduce my intake of added sweeteners and fruit, the better I feel. I'm also able to eat a small amount of fermented dairy as I've pursued a low-glycemic diet. What are your secrets when it comes to eating less sweets? Are you able to use sugar substitutes like xylitol? Or do you simply cut back on desserts and sweets?