This recipe for Banana Bread is one of my favorites. It's also one of the most popular bread recipes on this website!
I love my Banana Bread with a cup of caffeine-free Dandelion Root Coffee.
Banana Bread Recipe
Back in 1998, when I was diagnosed with Celiac Disease, I knew I'd need to create a gluten-free banana bread recipe.
Gluten-Free Banana Bread
Frankly, I had no choice other than to create my own gluten-free recipes.
That's because I went on a gluten-free diet decades ago during the Dark Ages of gluten-free living. Back then there was nothing.
Out of that void came many gluten-free bread recipes, as well as this beloved Banana Bread recipe.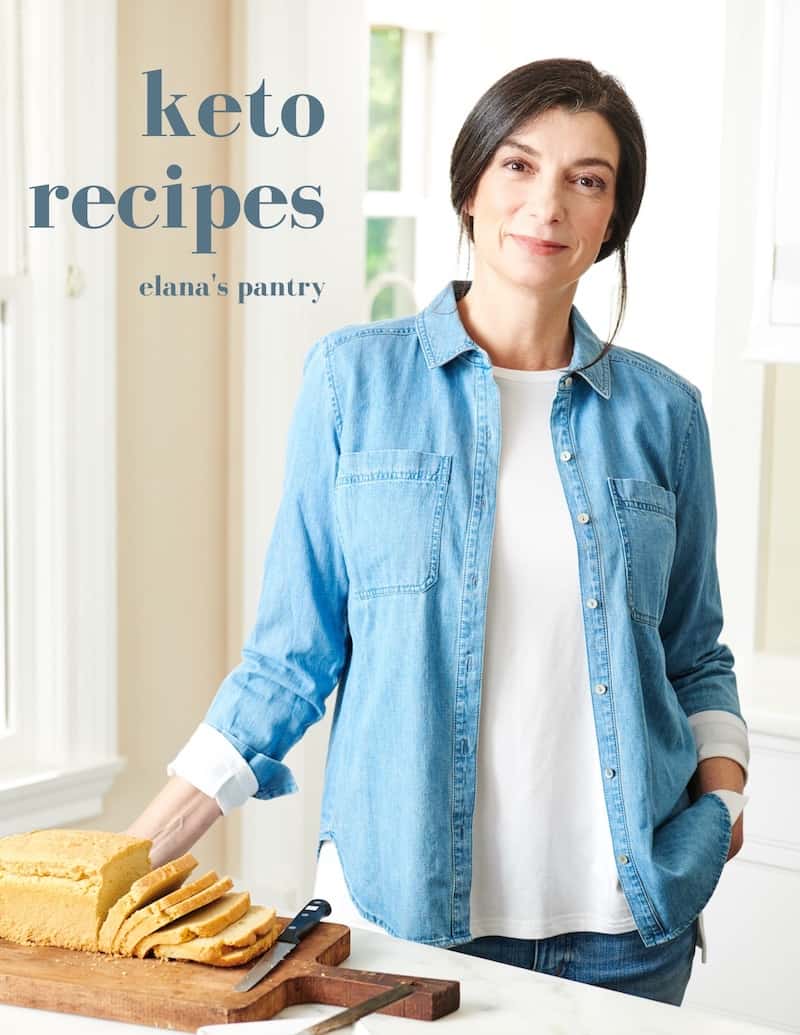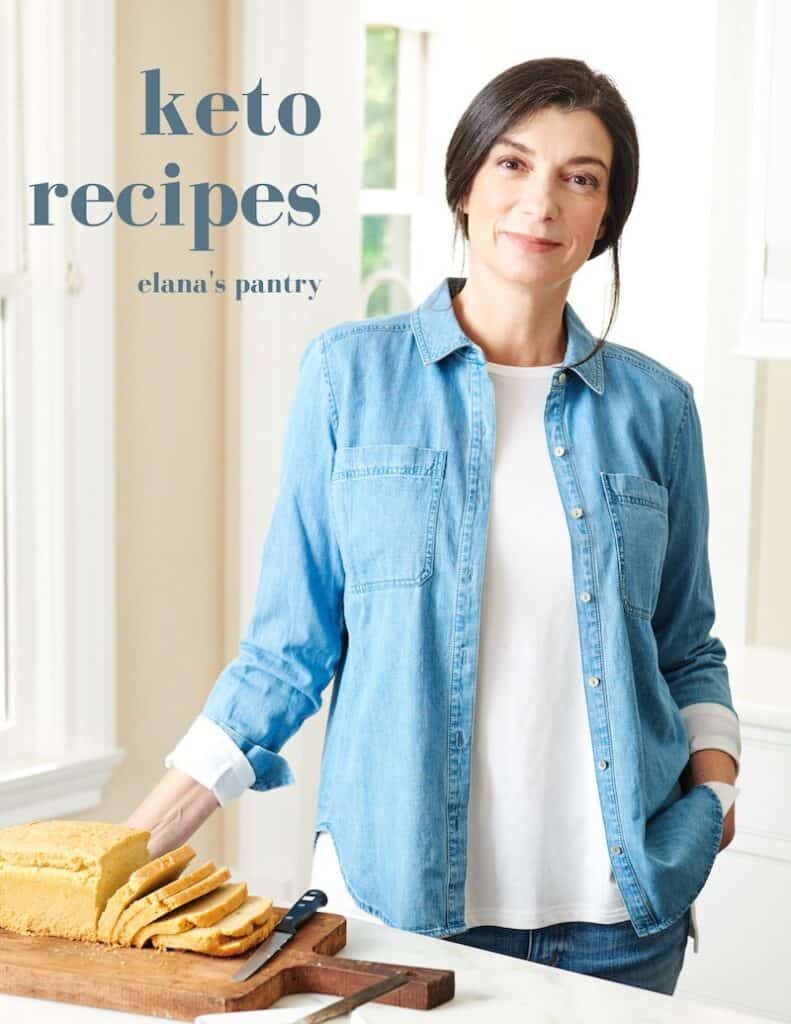 Get My Keto Recipes eBook
Free exclusive eBook, plus recipes and health tips, delivered to your inbox.
Healthy Banana Bread
What makes this healthy banana bread recipe special?
First, the flavor. While most banana bread recipes have one cup of sugar, this one is very lightly sweetened with only one tablespoon of honey.
I love that because the banana flavor really shines through.
Banana Bread with Almond Flour
Second, this is not only a low-carb recipe, it's a gluten-free banana bread with almond flour that's high-protein and full of healthy fat.
Finally, with only eight healthy ingredients it's an easy banana bread recipe that you can throw together in no time at all!
Ripe Bananas for Banana Bread
When you make this banana bread, be sure to use ripe bananas.
Wondering how to ripen bananas more quickly I place mine in a paper bag in the pantry. Trust me it works!
How to Make Banana Bread Tall
If you want a nice tall loaf of Banana Bread, be sure to use the recommended size loaf pan.
If you use a larger one, you won't have enough batter to fill the pan to the top and the result will be a very short and sad loaf of Banana Bread.
Banana Bread Recipe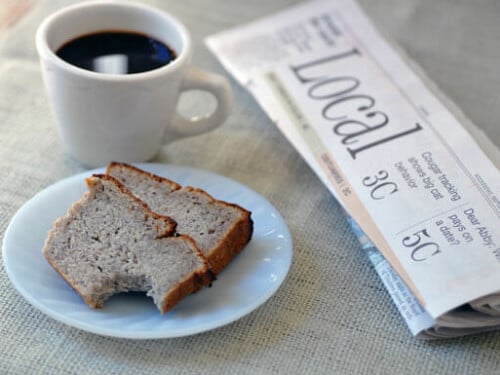 Print
Email
Pin Recipe
Total Time
1

hour
10

minutes
How to Store Homemade Bread
To store this Banana Bread, wrap in a paper towel, seal in a plastic bag, and refrigerate for up to one week.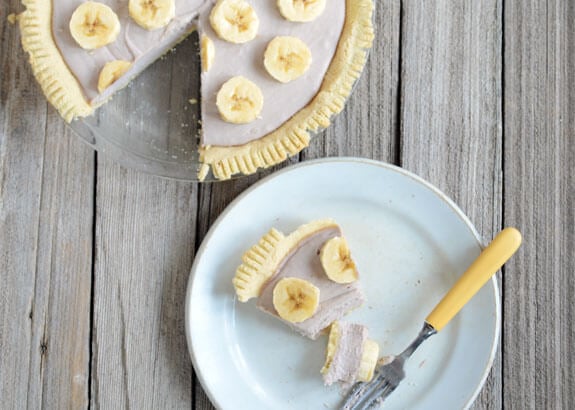 Bananas Recipes
Check out some of my other delicious banana recipes:
Banana Bread with Chocolate Chips
I imagine this Banana Bread recipe would be amazing with chocolate chips!
I have a Banana Chocolate Chip Pancakes recipe made from cashews with seven ingredients total –a beloved reader favorite.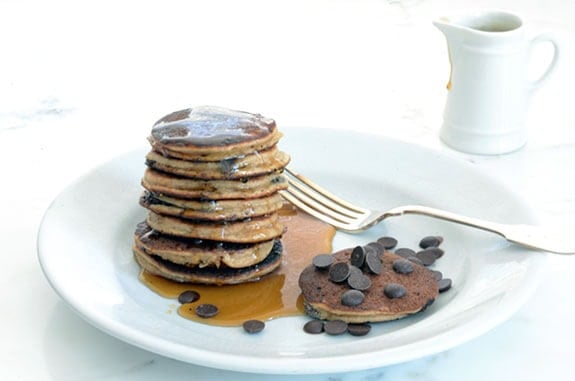 The Best Keto Recipes
Did you know that my keto recipes are my most requested? Below you'll find the best keto bread recipes.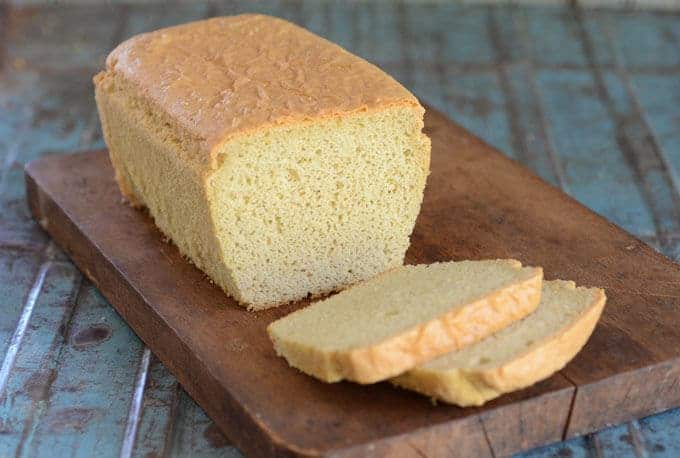 Keto Bread
Of all of my bread recipes, Keto Bread is the most similar to traditional store-bought bread. It's our family's favorite.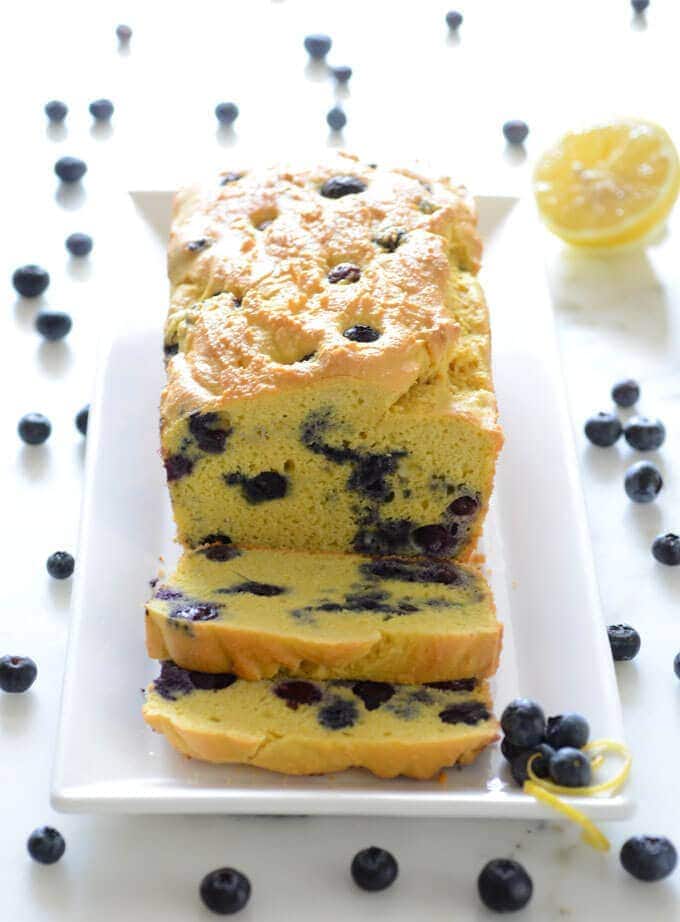 Keto Blueberry Lemon Bread
Both the Keto Bread above and this incredible Keto Blueberry Lemon Bread with almond flour are "one-bowl" recipes that could not be easier to make!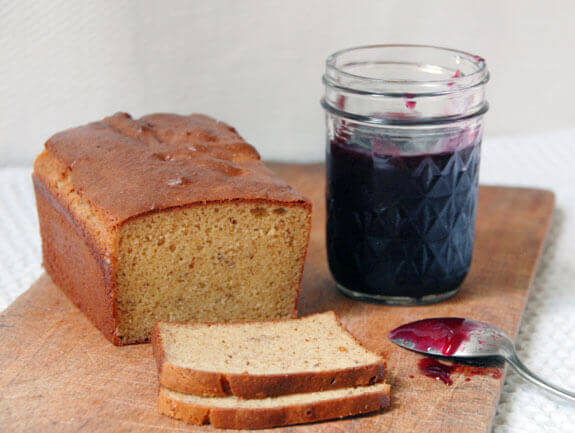 Low-Carb Bread
My Low-Carb Bread has a fantastic nutty flavor and is full of nutrient-dense ingredients. I love it smothered in homemade Plum Jam.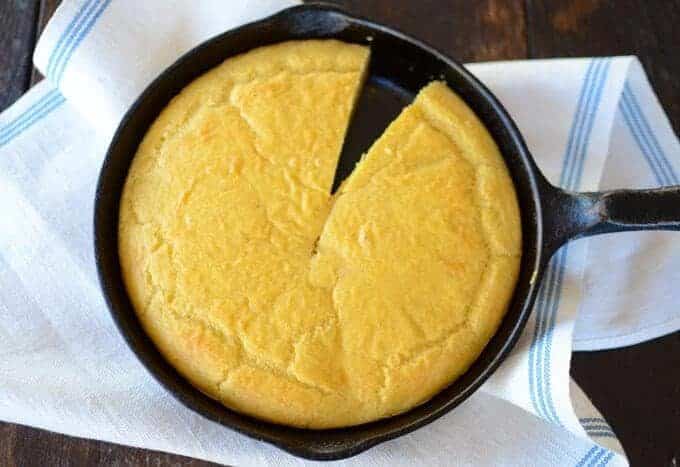 Keto Cornbread
Warm Keto Cornbread baked in a cast-iron skillet then covered in ghee? Yes, please!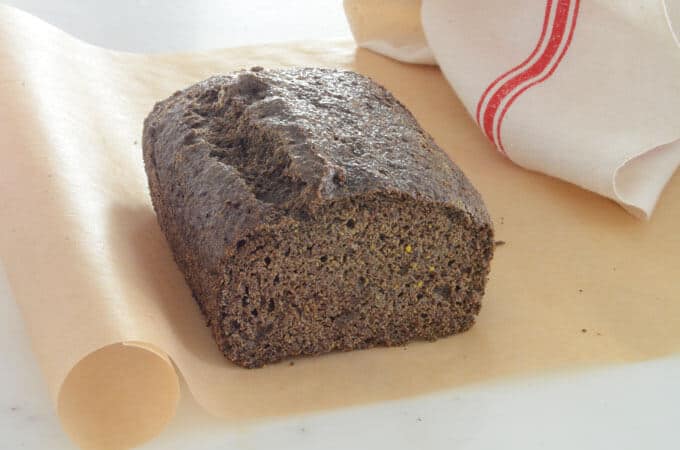 Nut-Free Keto Bread
Want a fantastic keto snack? Avocado toast made with my Nut-Free Keto Bread. YUM!
Keto Zucchini Bread
My Keto Nut-Free Zucchini Bread is a cake-like bread and a complete winner that the boys love! This nut-free low-carb bread recipe uses one of my favorite ingredients, coconut flour.
Substitutions
Feel free to experiment with your own ingredient choices and substitutions for my Banana Bread recipe as well as my other bread recipes. Just be sure to leave a comment and let us know how it goes if you do!
Unfortunately, I cannot forecast the results that your proposed substitutions will yield. I wish I had a crystal ball and knew intuitively if a substitution worked. Sadly, I don't. I test each of my recipes dozens of times to get the results that I do.
Substitutions and Testing
In fact, every time I make the slightest change I retest a recipe. That means a whole new batch of bread in the oven when I adjust the baking soda up or down by even one-quarter teaspoon.
I guess that's why they say baking is a science, not something you can improvise. That's also why I get the feedback that my easy low-carb recipes are the most reliable you can find!
The Best Bread Recipes
Over the years I've worked on this bread recipe and refined it to pure perfection.
What's your favorite bread recipe? Is there something you're looking for that you didn't find here? Leave a comment and let me know!
This post is an oldie but goodie from the archives. I first shared this Banana Bread recipe in September 2011.