My 2-Ingredient Banana Ice Cream recipe is one of the boys' favorites and they ask for this "instant soft serve" ice cream all summer long.
2-Ingredient Banana Ice Cream Recipe
I love that the boys are eating something so simple and healthy that's purely fruit-sweetened. Have you seen the junk that teenagers eat? It's appalling.
Vegan Ice Cream with Bananas
Now the boys are in their early twenties and they still hanker for this Banana Ice Cream recipe. You can make it vegan ice cream with bananas if you use coconut milk instead of heavy cream.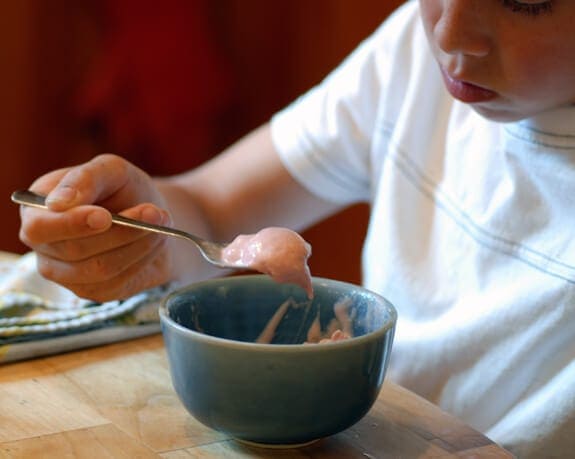 Can You Make Ice Cream Without Ice Cream Maker?
Wondering how to make ice cream without an ice cream maker? This easy summer dessert recipe is for you!
I've been making 2-Ingredient Banana Ice Cream without an ice cream maker since the boys were wee little ones. It's a great recipe for kids.
How to Make Ice Cream Without Ice Cream Maker
Sometimes I'm just too lazy to drag my ice cream maker out of the cabinet. Other times I'm too impatient to wait 40 minutes for the ice cream to churn.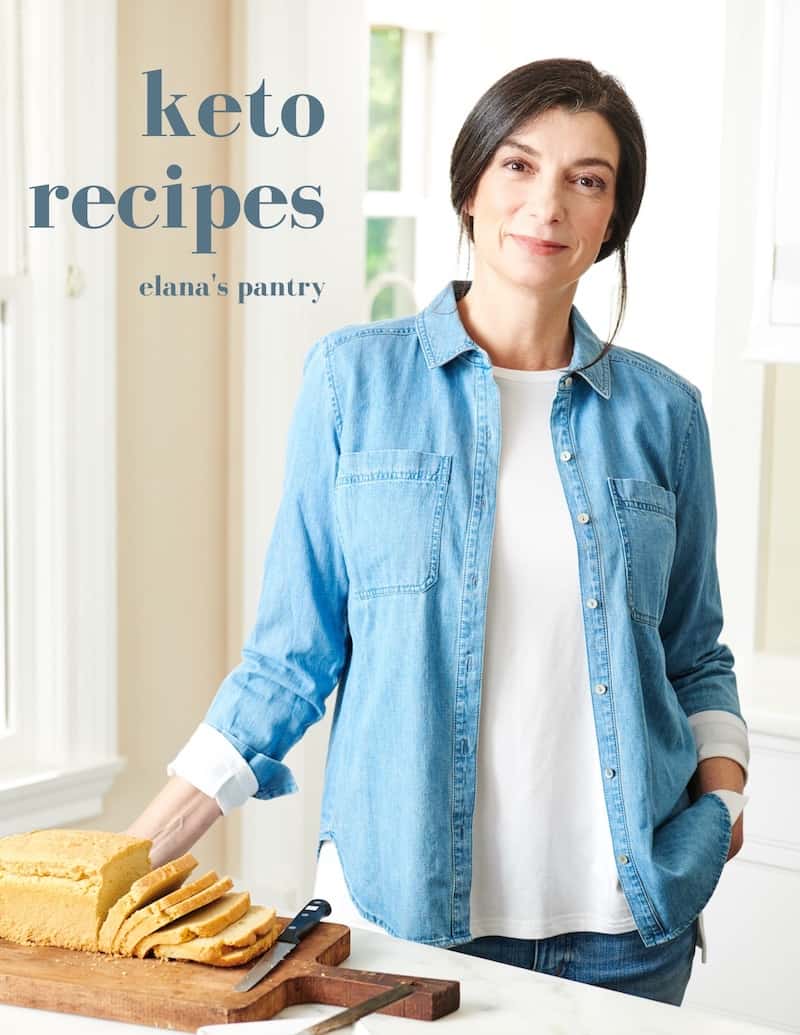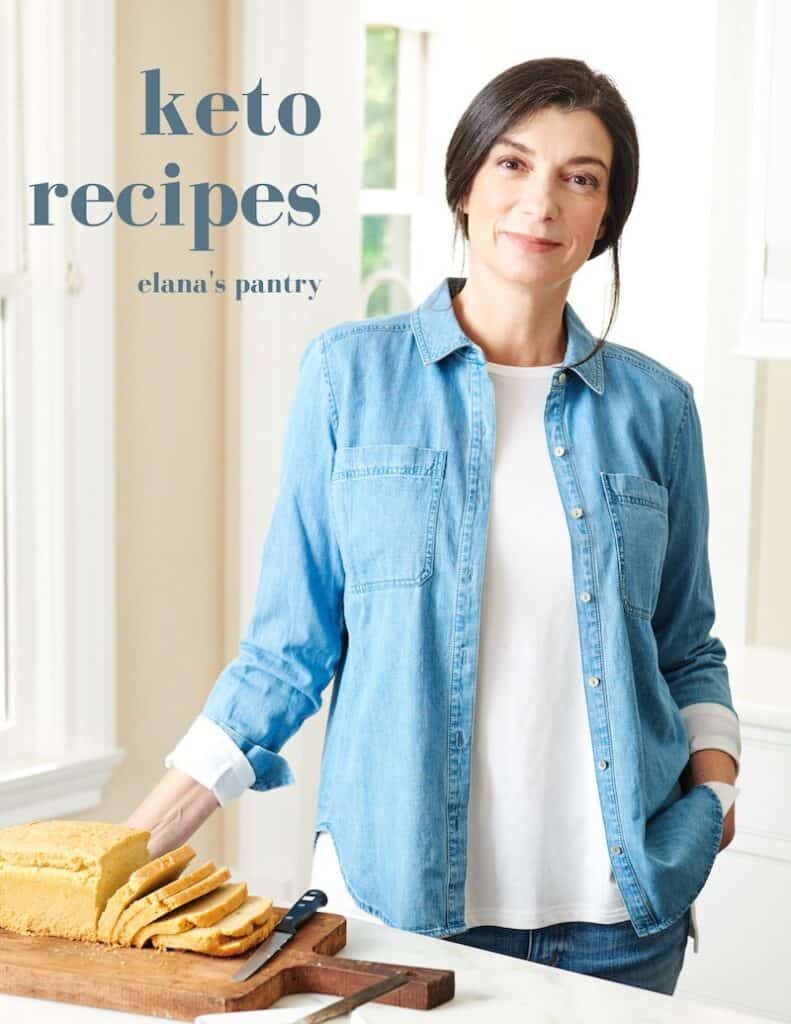 Get My Keto Recipes eBook
Free exclusive eBook, plus recipes and health tips, delivered to your inbox.
This recipe solves both of those issues, so if you are wondering how to make banana ice cream read on!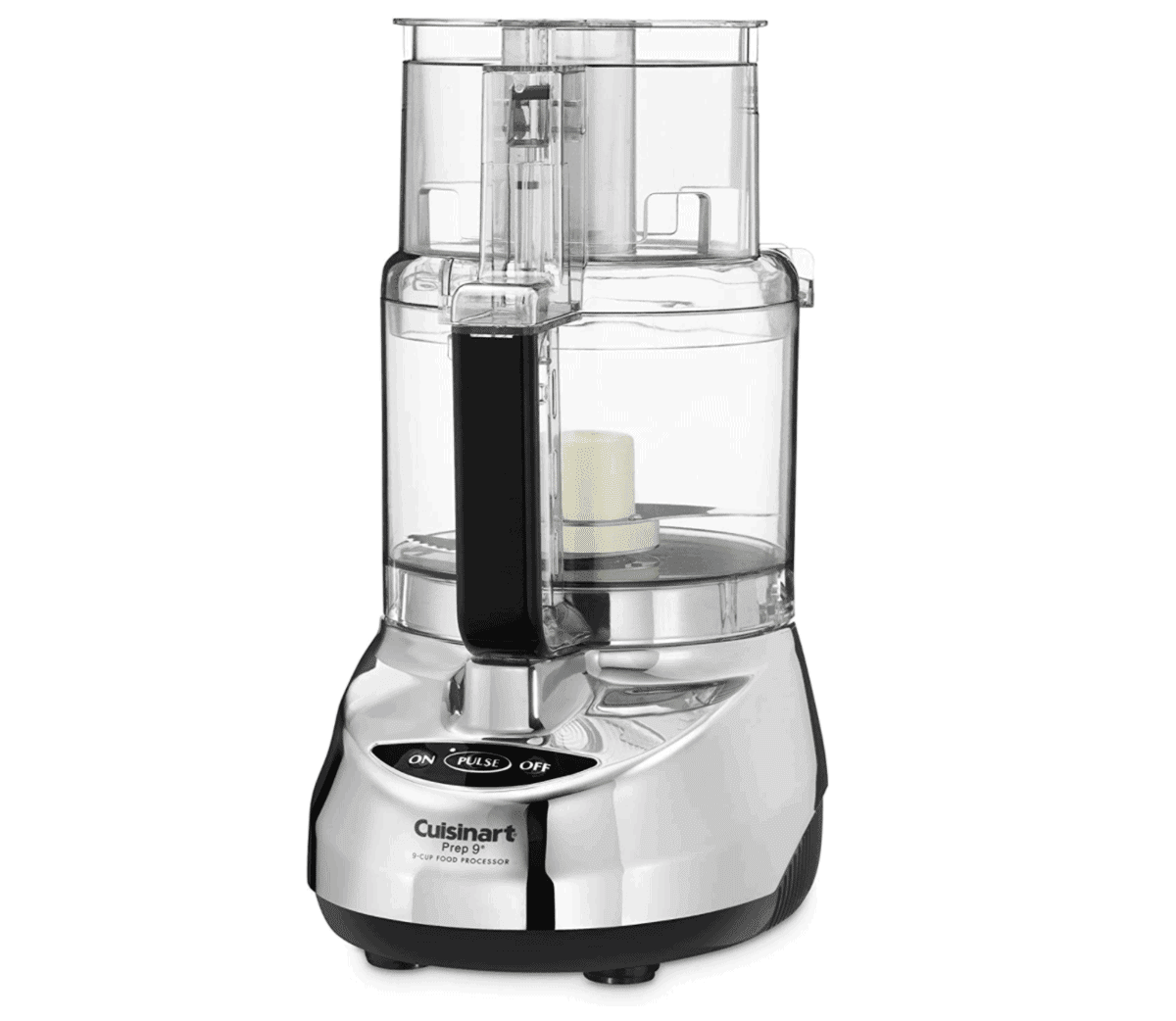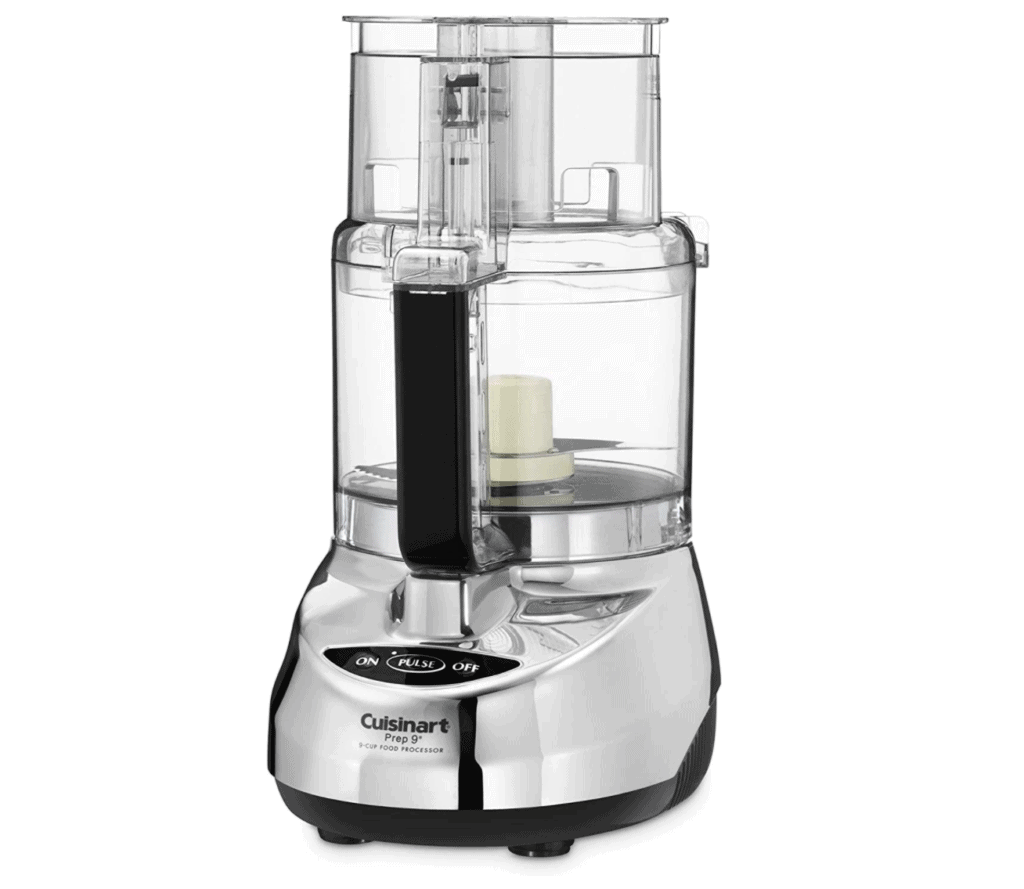 Ice Cream Recipe Cuisinart
Making ice cream in the food processor is easy peasy! Especially since I keep this multi-tasking appliance out on the counter, ready to go at all times.
Homemade Soft Serve Ice Cream Recipe
For this recipe, I simply toss in both ingredients, press a button, and moments later have incredible soft serve ice cream.
Homemade Ice Cream Easy
I keep frozen bananas in my freezer for my family so that I can whip up this instant ice cream at a moment's notice.
The boys love snacking on frozen bananas during the summer and also use them in smoothies. My younger son especially loves whipping up smoothies with the vanilla protein powder that Mark Sisson sent us!
2-Ingredient Banana Ice Cream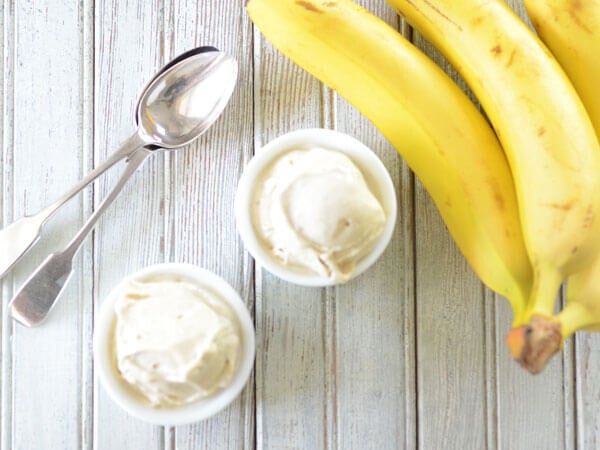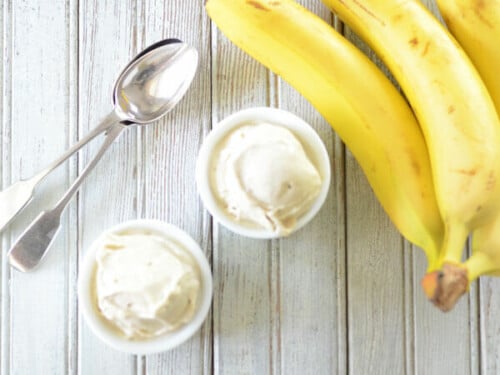 Print
Email
Pin Recipe
Instructions
Remove lid and break up mixture if necessary

Pulse until smooth

Serve
Banana Ice Cream Chocolate
If you really want to go for a wild ride, sprinkle chocolate chips or sprinkles into this banana ice cream recipe.
Ice Cream Ingredients
My homemade ice cream ingredients are super healthy. I use natural, unrefined sweeteners, and other nutritious items.
Dairy Free Ice Cream
If you're looking for dairy-free ice cream recipes, I love using a coconut milk base, cashews, or hemp, rather than the usual heavy cream.
Vegan Ice Cream
For those of you wondering, what is vegan ice cream, it is a frozen treat made without dairy or eggs. Vegan ice cream recipes typically use coconut milk or nut milk as a base.
All of my ice cream recipes have a vegan option because so many people I know are on a Dairy-Free Diet.
Is Ice Cream Gluten Free?
If you're wondering "is ice cream gluten free", the answer is yes, it often is. But if you're buying ice cream be sure to read labels to check the ingredients.
Rest assured, all of my ice cream recipes are gluten-free. You've come to the right place because all of the recipes in my three cookbooks and on this website are 100% gluten free.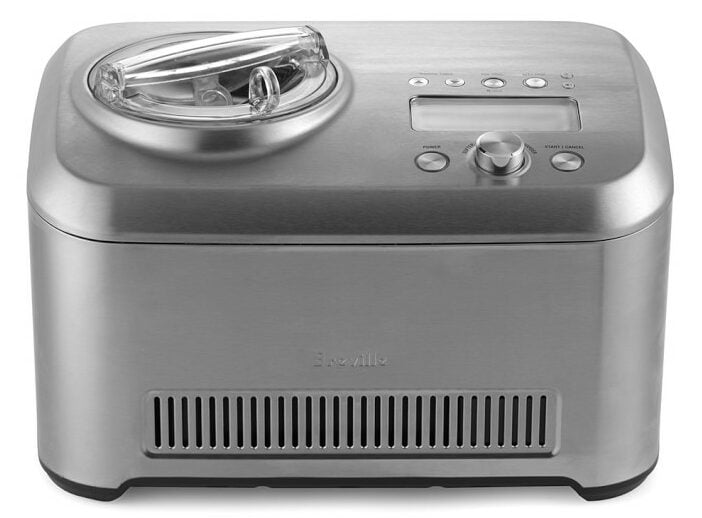 How to Make Ice Cream With an Ice Cream Maker
If you want to know how to make ice cream with an ice cream maker I've got you covered with the ice cream recipes below.
Homemade Ice Cream Recipes
Here are some of my favorite homemade ice cream recipes.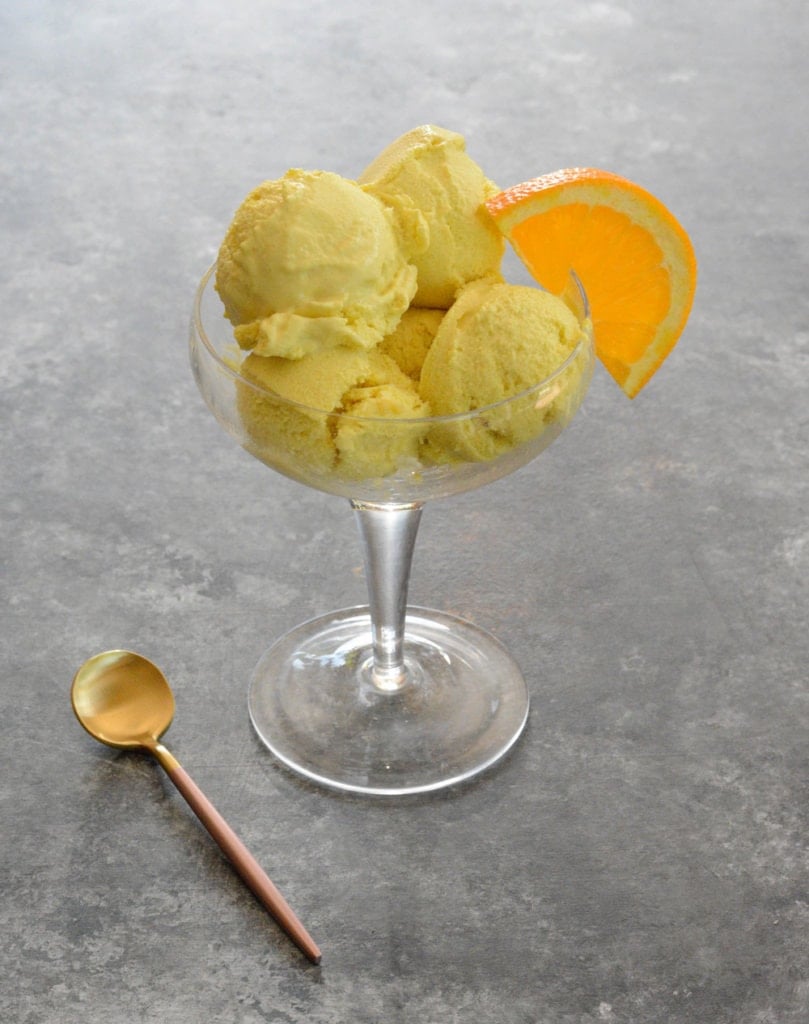 Low Carb Creamsicle Ice Cream
My Creamsicle Ice Cream is a spectacular combination of creamy and tart.
Made with a base of coconut milk plus orange and lemon juices, this ice cream has a secret phospholipid ingredient that supports brain function, which also makes the ice cream extra rich and creamy.
If you're in a popsicle mood, try my Creamsicles.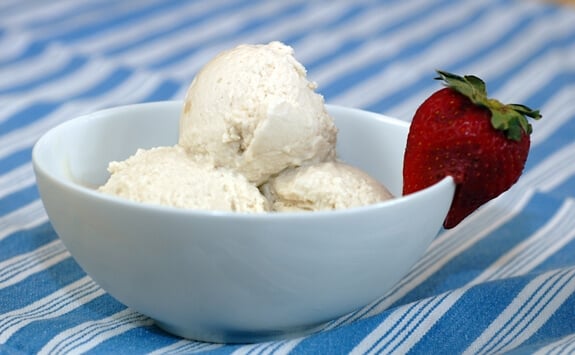 Vegan Vanilla Ice Cream Homemade
My Vegan Vanilla Ice Cream is homemade, so you don't need to buy store-bought for the dairy-free or vegan folks in your life.
With a cashew base, it's the perfect five-ingredient vanilla ice cream recipe. This is vegan ice cream that's not only creamy and delicious but super easy to make.
If you've been wondering how to make vanilla ice cream, this is the perfect recipe for you.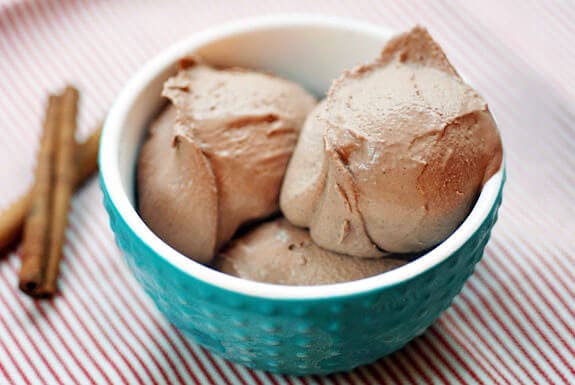 Mexican Chocolate Ice Cream
My Mexican Chocolate Ice Cream is made with a coconut milk base spiked with coffee, vanilla, and cinnamon. If you want to go wild add cayenne to give it a spicy kick.
"Homemade ice cream that's chocolate" is a frequent request in this house and I am more than happy to comply. My Mexican Chocolate Ice Cream is another vegan ice cream recipe that will knock your socks off.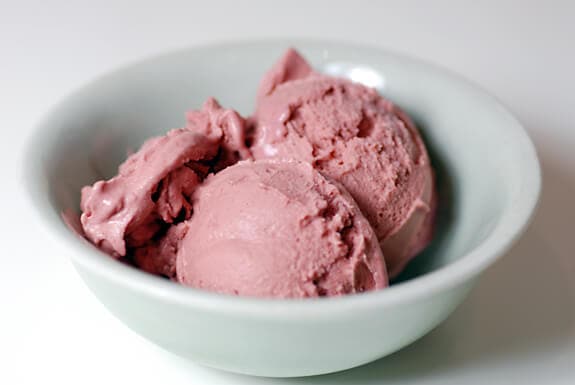 Strawberry Ice Cream Homemade
If Strawberry Ice Cream that's homemade is your thing this recipe is for you.
My Strawberry Cherry Ice Cream is another fabulous vegan ice cream recipe with a coconut milk base, strawberries, cherries, vanilla, and a touch of sweetener.
It's summer in a bowl!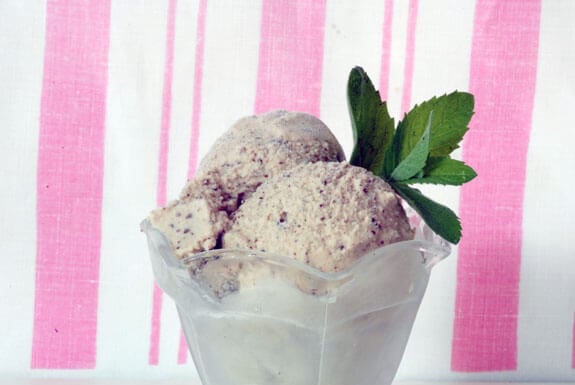 Vegan Mint Chip Ice Cream
My Mint Chip Ice Cream is made with a healthy base of hemp seeds and coconut to make it extra rich and creamy.
Studded with delicious dark chocolate chips, there's nothing that beats the combo of mint and chocolate.
Peanut Butter Ice Cream, Chocolate Sorbet, Cookie Dough Ice Cream

My latest book, Paleo Cooking (pictured below), contains three mind-blowing ice creams that taste delicious alone or together.
The Cookie Dough Ice Cream is one of the best recipes I've ever created. It's a smooth and creamy vanilla ice cream with crunchy chocolate chips enrobed in cookie dough.
The Peanut Butter Ice Cream is made without peanuts so that everyone can enjoy it even those with peanut allergies.
Finally, the fan-favorite Chocolate Sorbet contains only three ingredients and is melt in your mouth delicious!
If you're looking for more low-carb recipes, check out my Keto Diet Recipes page. Here are some fan favorites that get rave reviews::
The Best Ice Cream Quotes
I scream, you scream we all scream for ice cream is one of my favorite ice cream quotes. I love ice cream so much that I consider it my favorite food group.
Now you can have healthy dairy-free ice cream without all the additives and junk with my easy homemade ice cream recipes! What's your favorite?
This post is an oldie but goodie from the archives. I first shared this 2-Ingredient Banana Ice Cream in 2017.