During autumn on Mapleton Hill, trees and vines sag heavily with fruit. All the plums, apples, and grapes attracts bears, common in these parts. So my neighbor Nancy and I decided to go on a fruit picking expedition. We went to another wonderful neighbor's house on our street, and soon our bags were full of Paige Blackburn's plums. In a short amount of time we managed to pick over 17 pounds.
Using Local Fruit to Make Jam
What to do with all that local fruit? I needed to use a lot of it! So I created this Sugar-Free Plum Jam recipe. In all, I made three different jam recipes. One had a low amount of sugar, the other was very low-sugar, and the final one was the Sugar Free Plum Jam recipe you'll find below. Don't worry though, I'll share a bit about each one with you so that you can make whichever your heart desires.
Picking the Plums
I have to confess, Nancy, a total powerhouse, did most of the heavy lifting, i.e., she picked a lot of the fruit, washed it all, and sliced the majority of the plums. But I did contribute to our labor by turning 17 pounds of that fruit into jam in one evening. I had to keep up with her plum production process and do something with all that precious local fruit
Can You Make a Big Batch of Jam?
I've read that it's not possible to create big batches of jam. Most of the recipes I referred to used around 3 pounds of fruit. Since we had 17 pounds this wasn't really feasible for me unless I wanted to be up all night. So I had to come up with a plan. Here's what to do with mountains of fruit.
How to Make Big Batch Plum Jam
After you remove the pits from the plums, place up to 8 pounds in a tall 12-quart pot with a bit of water, just enough so that you won't scorch the fruit as it heats. I use one-half cup of water for every batch. If you're going to use any sugar at all, put it on the bottom of the pan with the water, then put the pitted plums in. Heat the mixture to a simmer, then bring to a boil and keep the lid on, other than when you stir the mixture every couple of minutes to make sure nothing is sticking to the bottom.
Simmering off the Liquid for Plum Jam
Once the plums are well cooked and starting to degrade into more of a watery stew, leave the lid off so the mixture is uncovered. This way, the jam continues to cook while the liquid evaporates. Keep the heat low and stir continuously to keep the jam from scorching on the bottom of the pan. Cook down until you end up with an amazing batch of jam that's not at all watery.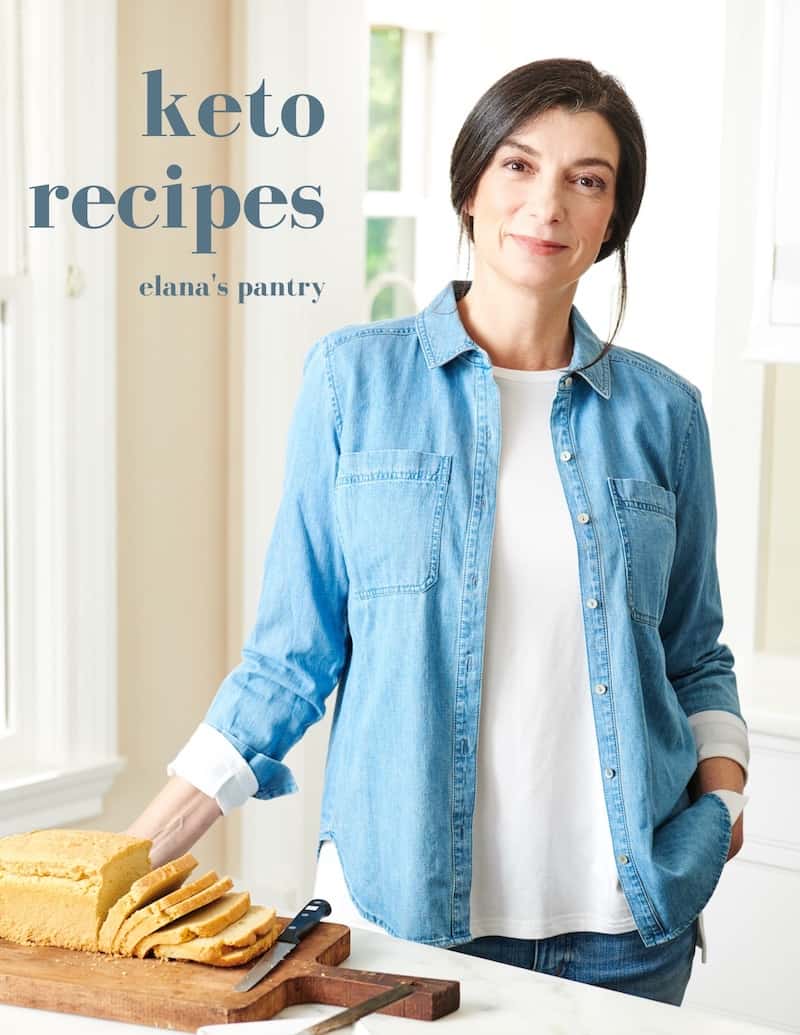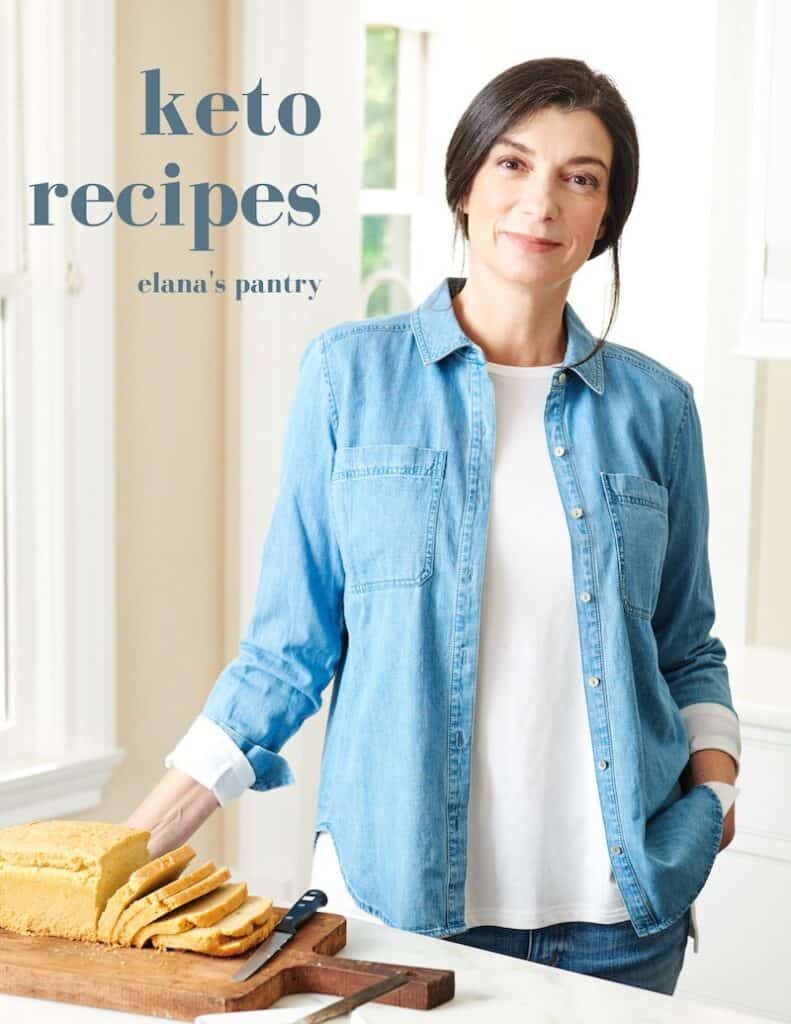 Get My Keto Recipes eBook
Free exclusive eBook, plus recipes and health tips, delivered to your inbox.
What Ratio of Sugar to Fruit When Making Jam?
A typical jam recipe will contain twice as much fruit as sugar pound for pound. However, I've also seen 1:1 jam recipes, where equal amounts of sugar and fruit are used. I've even seen some that use twice as much sugar as fruit. I haven't tried that but it doesn't seem palatable to me. I can't imagine making something that sweet because it would be nearly impossible to taste the fruit. And the best part of jam, in addition to the fruity flavor, is the tart taste. My three batches of jam consisted of the following ratios of fruit to sugar, by weight:
1 pound sugar : 5 pounds fruit
1 pound sugar : 8 pounds fruit
0 pounds sugar : 4 pounds fruit
What is Jam?
Jam is fruit that is preserved and stored in a glass jar. For me, jam is cooked fruit that has a concentrated flavor. You're basically heating the fruit to break it down, then concentrating the flavors by condensing it and eliminating its liquid. That leaves you with the fruit's fiber, which comprises the body of the jam, and sugar, i.e., the carbohydrates that fruit are mostly made of.
What's the Difference Between Jam and Jelly
If you're wondering what the difference is between jam and jelly it's quite simple. Jam is the entire fruit including its pulp, crushed and cooked then stored. Jelly is preserved fruit juice.
Sugar-Free Jam Recipe
My Sugar Free Plum Jam recipe was delicious. I've been eating it on top of Keto Bread with ghee. It also makes a fabulous peanut butter and jelly sandwich on my Paleo Bread. I did notice that in the batches of jam that I made with sugar the plum skins totally degraded, but in the batch of Sugar-Free Jam, the skins were a bit more intact. I think the sucrose in the organic cane sugar I used dissolved the plum skins.
Sugar-Free Jam Recipe without Stevia
If you don't like stevia, feel free to leave it out. This Sugar-Free Plum Jam recipe will work just fine without it.
Sugar-Free Plum Jam
Print
Email
Pin Recipe
Instructions
Wash and dry plums, then slice in half, removing pits

Place water and plums in

large pot

, cover and bring to a simmer, stir occassionally

Once mixture turns liquidy, remove lid

Simmer and stir frequently until desired thickness, 30-90 minutes

Stir in lemon juice and stevia

Store in fridge for up to 10 days
Canning the Jam
If you wish to can the jam feel free, though I did not do that with this recipe. The jam will keep for up to 10 days if you use a clean mason jar that is either straight from the dishwasher or washed by hand with hot soapy water, then thoroughly dried. The lemon juice in this recipe provides additional acid which helps keep this jam fresh when stored in the refrigerator.
Storing the Jam
This jam will freeze very well. Just be sure that you do not fill the jar all the way up since it will expand when frozen. Leave at least at least an inch of empty space at the top of the jar. I would guess that this would keep in the freezer for up to 6 months.
Low-Sugar Plum Jam Recipe
The other two batches of low-sugar plum jam were good also. They're not something I would eat, but tasted fine when I dipped a spoon in to check that their flavor was on point. Next time I'm going to make jam with Paige and I plan on testing out a batch that is a 1 to 10 ratio of sugar to fruit. I thought the 1 to 8 was still a bit too sweet, but the neighbors and friends I gave it to loved it.
Pectin-Free Plum Jam Recipe
All of the jam we made was pectin-free. What is pectin? It is a natural fiber found in plant's cellular walls, and most concentrated in the skin. Since plums make a nice gelatinous jam on their own I did not find this ingredient necessary.
Your Favorite Homemade Jam Recipe
There is a long history of homemade jam making. What's your favorite recipe? Does your family have a tradition of making jam? Let's get jammin' in the comments!