I love cooking with fresh ingredients, and one of my favorites is fresh squeezed lemon juice. There is little you could do to convince me to purchase lemon juice at the store. The thought of acidic lemon juice swimming around in (and eating away at) a plastic bottle does not make me do a happy dance. But then again, I'm not a fan of plastic. I've been using glass since I set up house with my husband in the 1990's. Back then people used to walk into my kitchen and ask, "what are all those jars for?!"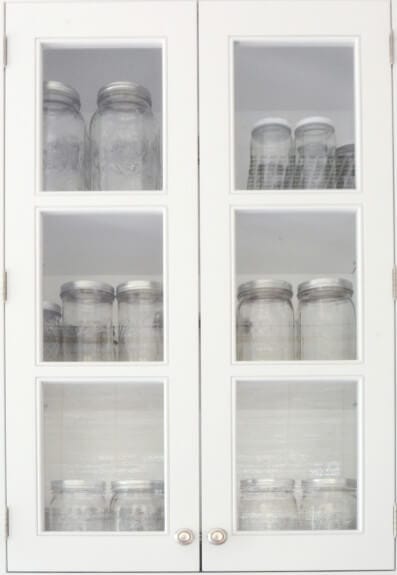 For more on my preference for glass, and disdain of plastic, check out my collection of mason jars to the left (they have their own special cabinet in my kitchen) and read my Why Glass post.
Fresh lemon juice is fantastic because it is both more flavorful and more nutritious than store bought lemon juice. Lemon juice is full of vitamin C, most of us know that. Did you know that lemon juice is also very alkaline and can help to balance your pH and prevent kidney stones? Lemon juice is also a great remedy for a sore throat –usually I drink my lemon juice in hot water when I have a tickle in my throat or feel a sniffle creeping up on me.
Lemons are full of potassium and a great source of thiamin, riboflavin, iron, and magnesium. Further, lemons are a great addition to a Low Carb diet. They provide a burst of fruit flavor without sugar or much carbohydrate load.
So, wondering how to juice a lemon? My favorite way is with the hand-held juicing tool
above. First, I roll the lemons against the counter to soften them up, then I cut them in half, and cut the ends off of each lemon. Next, I place half of the lemon in the juicing tool and squeeze it as hard as I can. I find I get a great yield from my lemons when I follow these steps. The lemon juice that I squeeze usually lasts around 5 days or so in the refrigerator. It keeps its flavor well, probably because it is so acidic. When it does start to turn the juice will take on an unpleasant, bitter flavor.
How to Juice a Lemon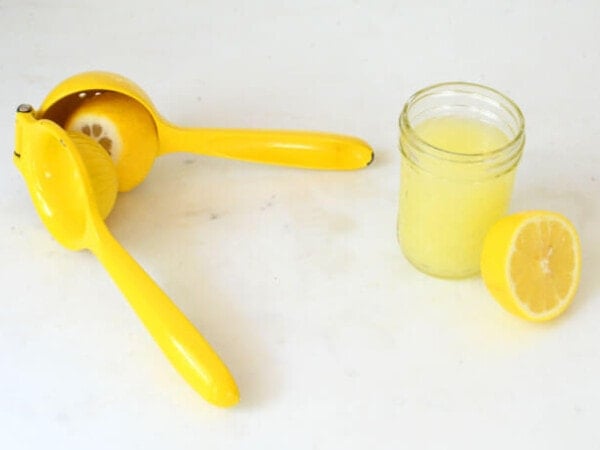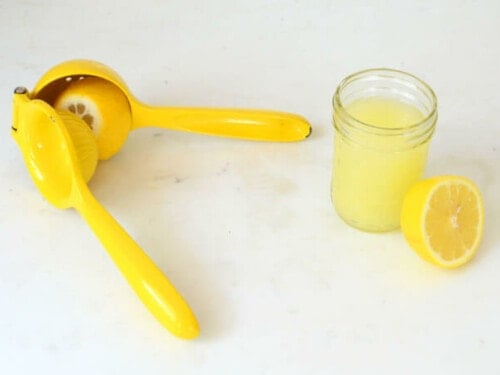 Print
Email
Pin Recipe
Instructions
Roll each lemon against the counter, pressing down with the palm of your hand

Cut lemons in half, then cut off both ends

Place half of a lemon at a time in the

lemon juicer

and squeeze
On Sundays, when I do my batch cooking for the week, I squeeze half a dozen lemons and store the freshly squeezed lemon juice in the refrigerator, so that I have it on hand for cooking. Sometimes, I like to add a tablespoon or so of lemon juice to a glass of water, along with a couple of drops of stevia, for an instant homemade lemonade. When I Start the Day with Hot Water and Lemon, I spare my fresh squeezed lemon juice and use a freshly chopped slice in a mug of boiling water. I've been doing that for years, and love it.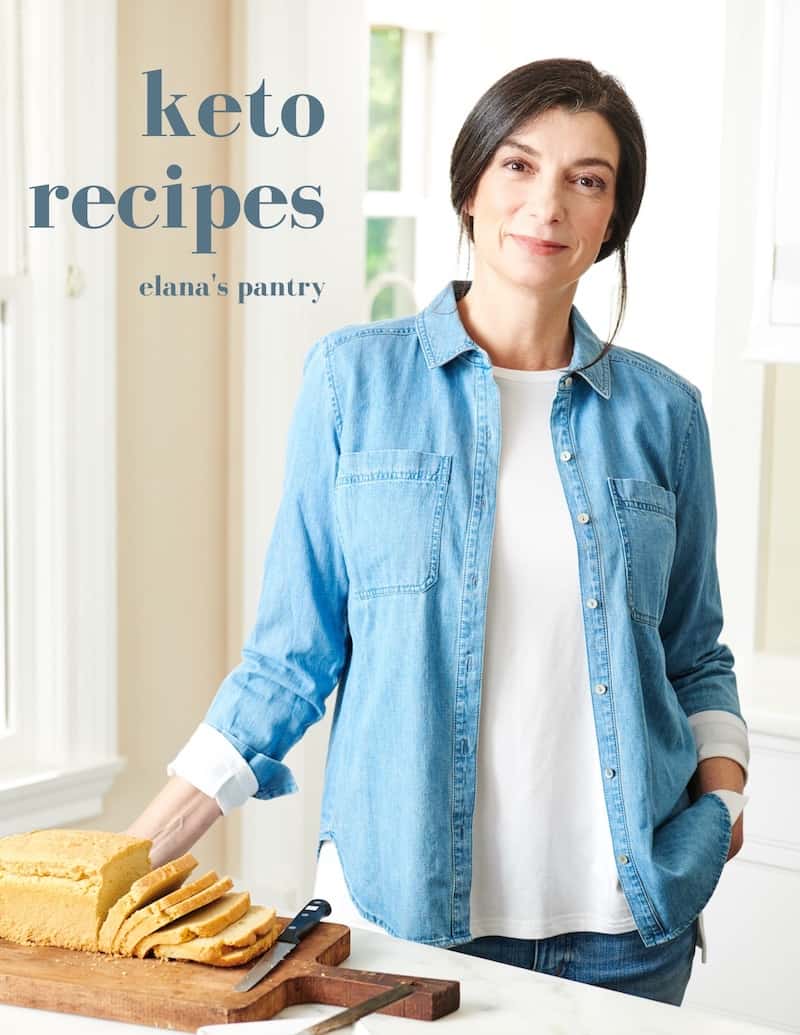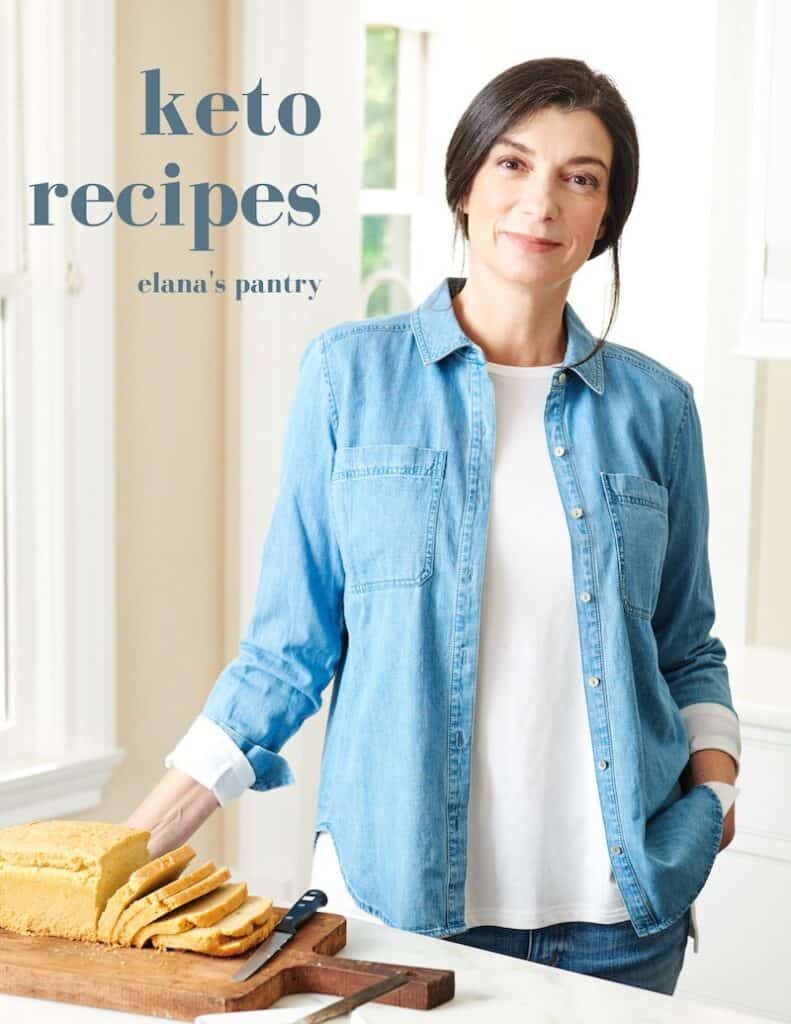 Get My Keto Recipes eBook
Free exclusive eBook, plus recipes and health tips, delivered to your inbox.
What's your favorite way to juice a lemon? Leave a comment and let us know if you have any tips and tricks to make the process even easier!