You may not know this about me but I'm a bit of an organizing fanatic. Whether it's keeping the aesthetic of this website clean and user-friendly, or storing leftovers in my refrigerator, I like my surroundings to be very orderly.
One of my favorite organizing tools is glass mason jars. I've been a mason jar devotee since the early 1990's when I took my Ayurvedic training in New York City. Back then we were taught the principles of healthy cooking and food storage and those have stayed with me over the years. I'm still a total enthusiast when it come to glass. The first thing they often say when they walk in my kitchen is, "Why do you have so many glass jars?!" Here you'll find out why glass is better than plastic!
1. Glass is Healthier than Plastic
I avoid plastic as much as possible for a number of reasons. First, plastic is made of petrochemicals that are full of toxic endocrine disrupting chemicals (EDC's) known as xeno-estrogens. These chemicals can leach into your food and then your body.
2. Glass is Cheaper
Plastic containers cost a pretty penny. Glass on the other hand is cheaper and a better investment. This sturdy material lasts much longer than plastic. If you don't want to buy glass jars, you can collect them. It still blows my mind that every time we finish a jar of almond butter or coconut oil, a beautiful piece of glass remains. Save for a year and you'll have an entire matching set!
3. Easy to Organize
Glass containers are super easy to organize. Your struggle to find matching lids for plastic containers will be a thing of the past when you switch to glass.
4. Easy to Clean
Because of its solid and sturdy surface glass is a breeze to clean. You won't scrub away at glass until it deteriorates and leaches into your food!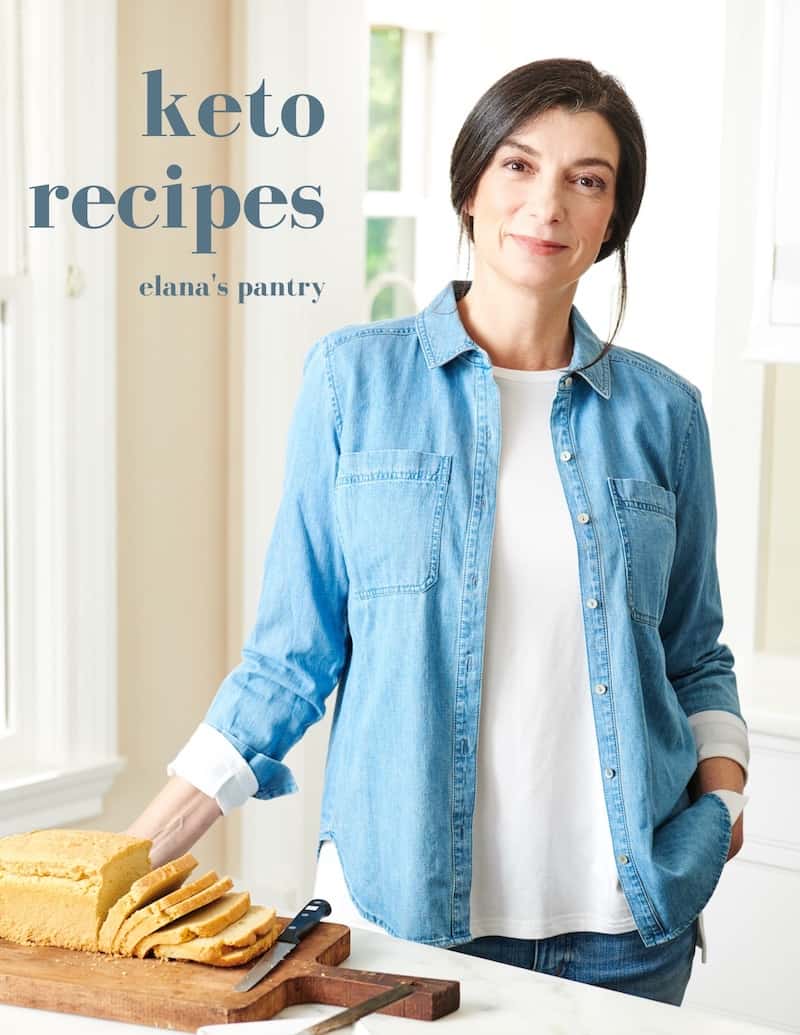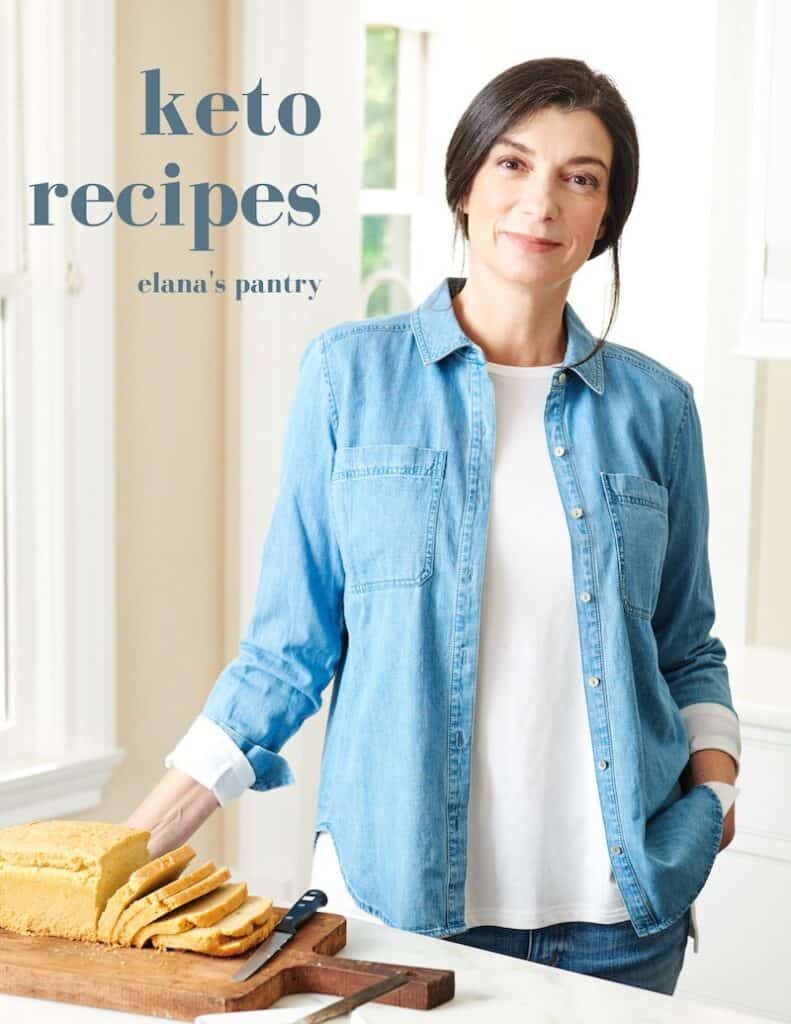 Get My Keto Recipes eBook
Free exclusive eBook, plus recipes and health tips, delivered to your inbox.
5. Won't Melt in Dishwasher
Unlike plastic, glass can be safely washed at high temperatures.
6. Doesn't Stain
Glass doesn't stain. Unlike plastic, this sturdy material does not absorb oils and spices. I love that I can drink a Golden Turmeric Latte out of a mason jar, then place it in the dishwasher, and pull it out looking brand new!
7. No Flavor Trespassing
Plastic is not a durable substance. Its pliability makes it absorb and retain odor. I wouldn't want to store my Mustard Lime Chicken in a plastic container. The plastic would smell like the savory mustard and chili in this recipe no matter how much I washed it. Who needs lingering food odors in their storage containers? Everything tastes better in glass.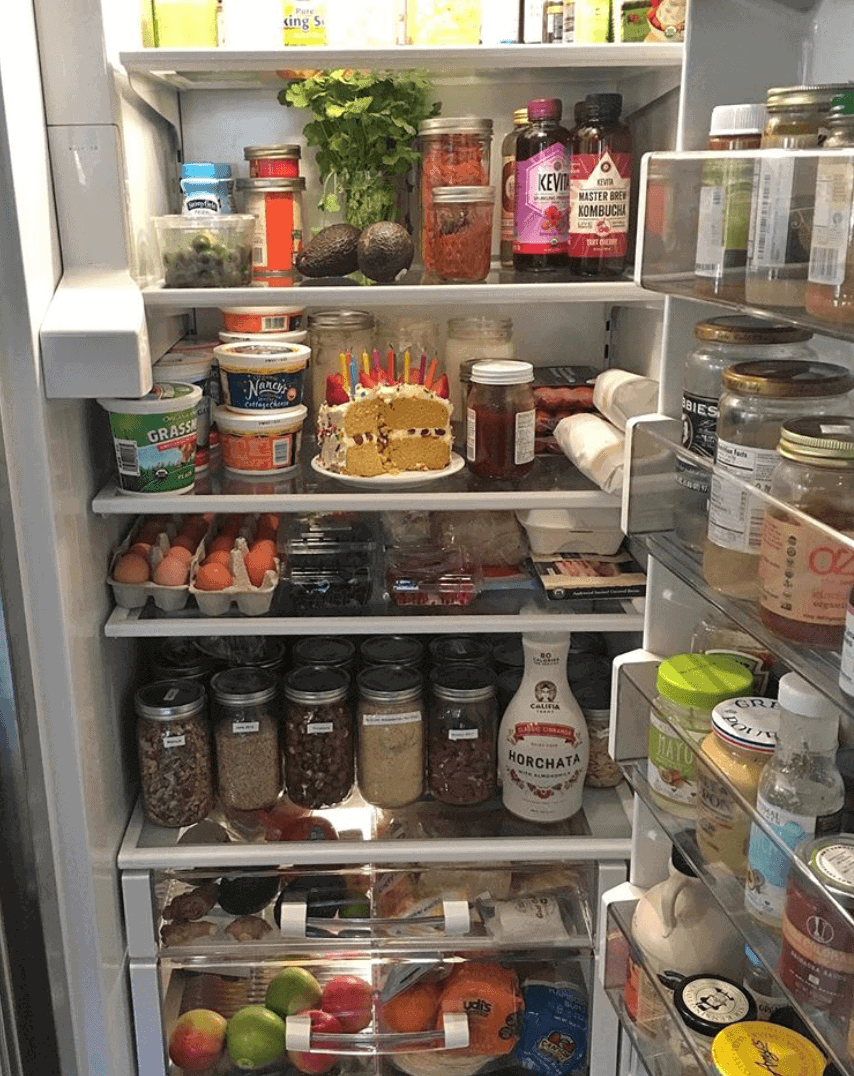 8. Mystery Food in the Back of the Fridge? No Thanks!
I like to see what's in my fridge. Visibility makes that space so much easier to maintain. Who wants mystery foods concealed by plastic hiding out in the back of the fridge, turning into a science experiment?! Not me.
9. Saves Space
Glass is fantastic when it comes to using vertical storage space. Tall mason jars fill my fridge shelves and pantry taking up less horizontal real estate by occupying the vertical spaces in our fridge, pantry, and cabinets.
10. Glass is Beautiful
Yes, glass is beautiful. Glass is gorgeous and aesthetically pleasing. Our fridge looks like a work of art when I'm done cleaning it out and organizing it.
Buy Glass for Your Kitchen
These are my favorite jars for storage!
And here are some great pieces that can go from fridge to oven to table!
This post is an oldie but goodie from the archives, I first published it in 2008.