The Keto Diet is an incredibly healing diet, but sometimes you may feel a bit limited on it. That's why I've gathered up the best keto snacks for you. And if you have little ones and are still packing lunches you'll find the best keto snacks for back-to-school.
The Best Keto Snacks
There are plenty of nut-free options below since so many schools now have this policy in place for those on a Nut-Free Diet. It's also hard to find good keto snacks that are dairy-free, but I've given you options ranging from dark chocolate, to pork rinds, seaweed, and much more.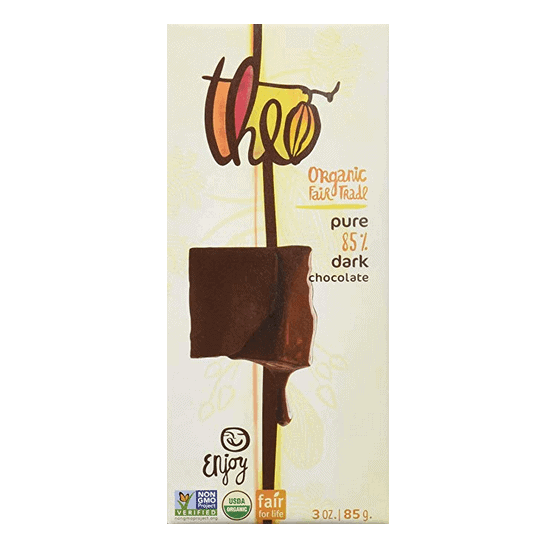 Dark Chocolate
There's nothing like a square or two of dark chocolate to snack on and I love Theo 85% dark chocolate. If you are able to tolerate corn-based sugars, try a Lily's Chocolate Bar.
Pork Rinds
Ok, have you ever had pork rinds? They are seriously good and totally addicting. I buy Epic Pork Rinds. They're a great keto snack straight up, and also fantastic for dipping in the pesto recipe in my latest book Paleo Cooking from Elana's Pantry. I haven't had a potato chip since 2001 when I gave up grains, corn, rice, and potatoes, and I didn't think I'd end up finding something even better.
Seaweed Snacks
I began packing seaweed snacks in the boys lunches almost two decades ago. Before they were a thing. Back then I used to make my own. Now we're addicted to Thrive Market Seaweed Snacks. They're full of healthy iodine and a nice balance of fat, carbs, and protein.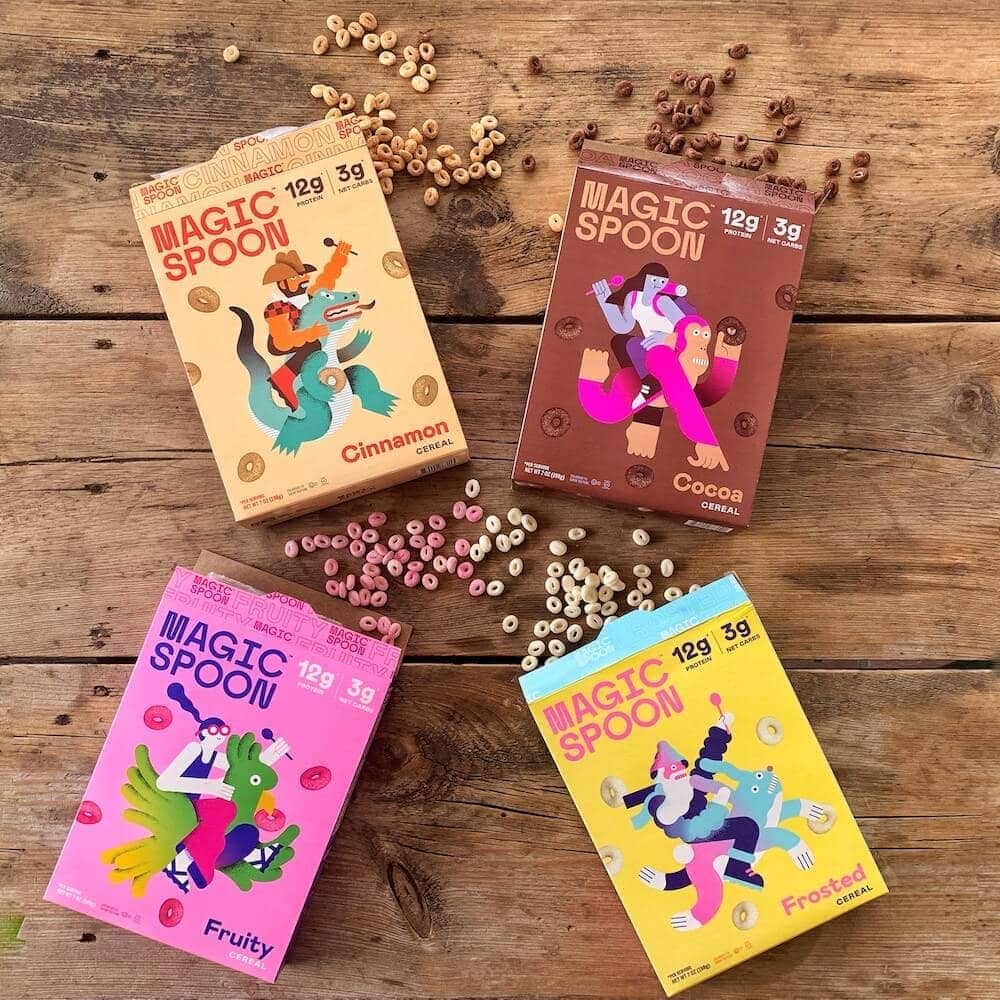 Magic Spoon Cereal
Everyone asks me, "Can I have cereal on the Keto Diet?" The answer is now yes. My friends Gabi and Greg have created an incredibly tasty keto cereal called Magic Spoon. It comes in four flavors, chocolate, frosted, fruity, and cinnamon. It's nut-free so you can pack it your kiddo's school lunch.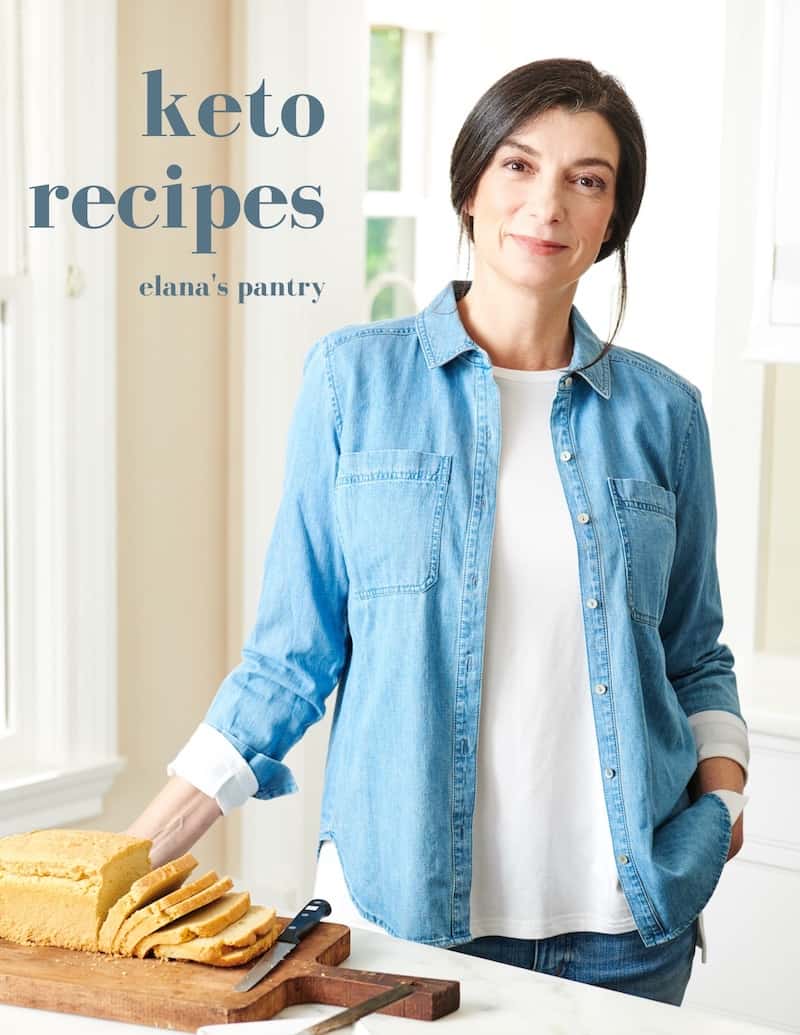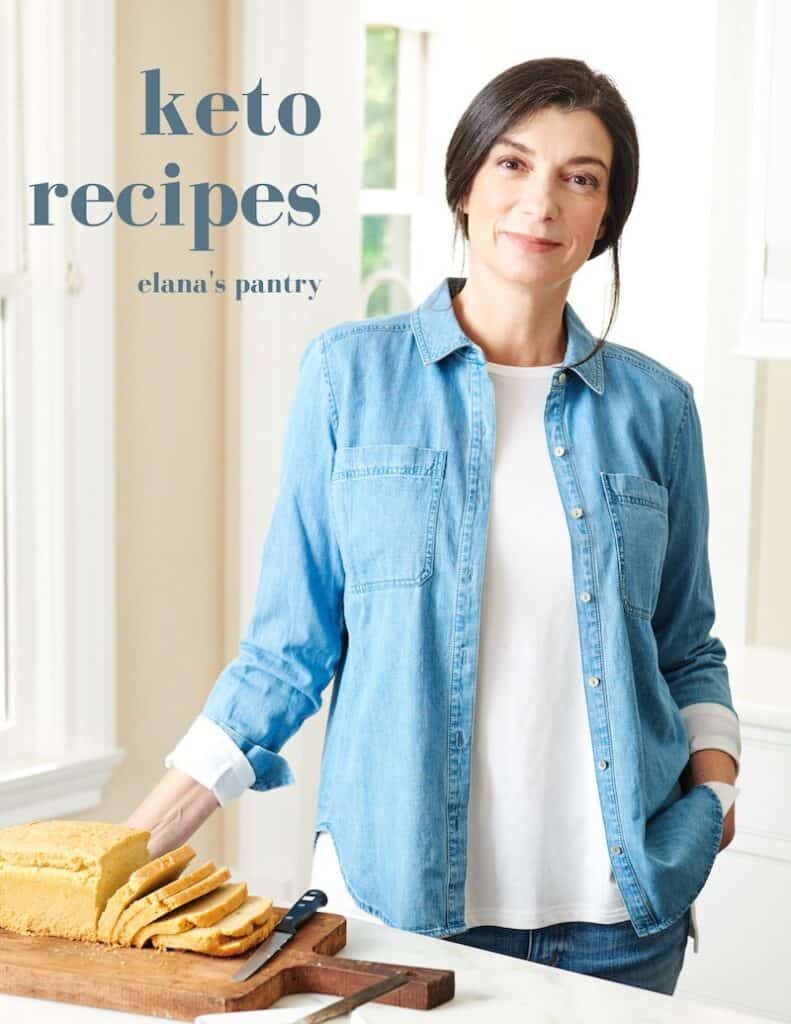 Get My Keto Recipes eBook
Free exclusive eBook, plus recipes and health tips, delivered to your inbox.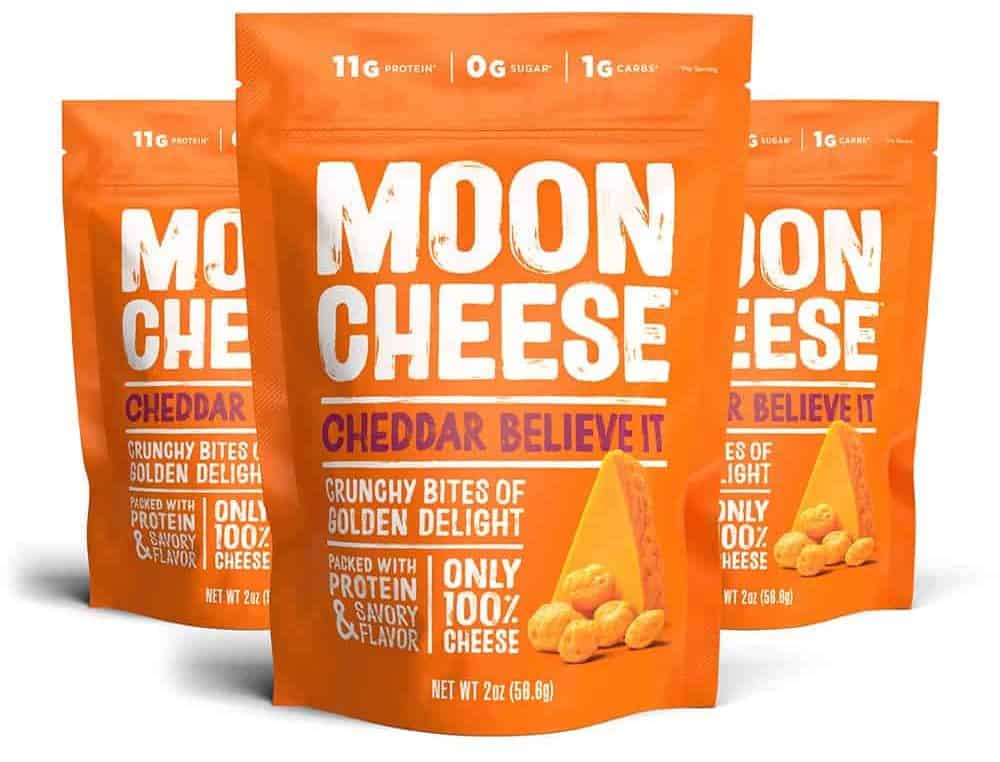 Moon Cheese
I first found moon cheese at the REI in Boulder years ago. The boys and I have been hooked ever since. What is moon cheese? It's simply dehydrated cheese that's crunchy and kinda like Cheetos, but without all the crap. It comes in a number of flavors including Cheddar, Gouda, and Pepperjack. Moon Cheese is my keto popcorn without the corn!
Macadamia Nuts
The possibilities for macadamia nuts as a snack are endless. I like organic dry roasted macadamia nuts that are salted, but they're incredibly expensive. Try a conventional brand like Royal Hawaiian or Mauna Loa. I use raw, unsalted macadamia nuts in my Keto Brownies recipe and that low-carb chocolate dessert is an all-time winner.
Keto Goldfish Crackers
My Keto Goldfish Crackers recipe is another all-time fan favorite. With only 6 ingredients, they're super easy to throw together. If you're rushed for time, forget about the goldfish shape and roll them out into square crackers. They'll taste every bit as good.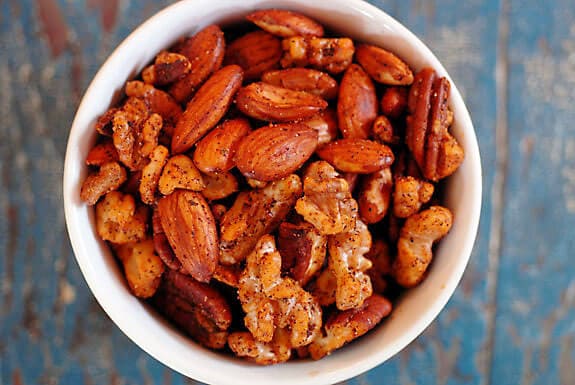 Keto Spiced Nuts
Keto Diet
The Keto Diet has been so helpful to me. I love low-carb living and am constantly searching for the best snacks as well as working to create healthy keto recipes for you like my Keto Bread, made with only 6 ingredients.
Healthy Keto Lunchbox Ideas
More keto snack ideas? Hard-boiled eggs, olives, and avocados all do the trick! If you have a child with epilepsy this list of the best keto snacks will help you get started on creating low-carb healthy lunches for your little one. You may also want to take a look at my post, Top 5 Alternative Treatments for Epilepsy.
Keto Bread Recipes
To get further ahead in the keto snack and low-carb lunch box department, check out my Keto Bread Recipes!