Homemade goldfish crackers are surprisingly easy to make. With 6 ingredients total –almond flour, salt, baking soda, cheddar cheese, olive oil, and egg, they make a fantastic low-carb, gluten-free snack for kids and adults alike.
Low-Carb Keto Goldfish Crackers
And since these Goldfish Crackers are low-carb and full of healthy fat, they're definitely the perfect snack for those of you on a Keto Diet. If you're a fan of the low-carb, high-fat (LCHF) diet you'll want to check out my Keto Diet Recipes page!
Healthy Goldfish Crackers Recipe
This low-carb goldfish crackers recipe is a bit sentimental for me since I grew up on processed, packaged goldfish crackers as a kid.
Low-Carb Keto Goldfish Crackers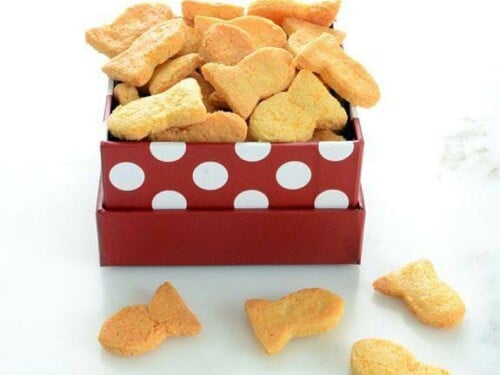 Print
Email
Pin Recipe
Instructions
In a

food processor

, combine almond flour, salt, baking soda, and cheese

Pulse in oil and eggs until well combined

Divide dough into 2 pieces

Remove top layer of parchment paper

Roll leftover dough and place in refridgerator; repeat process with second piece of dough

Bake at 350°F for 13-15 minutes

Serve
How to Make Homemade Goldfish Crackers
As you might imagine, cutting out dozens of tiny goldfish crackers can take a bit of time. If you want to save time and would enjoy a cracker that is more like a gluten-free Cheez-It, simply cut the dough into squares after you roll it out on the parchment paper, and then transfer the parchment paper (dough and all) to the baking sheet.
Grain-Free Goldfish Crackers
If you're wondering if these are Paleo goldfish crackers, the answer is, I don't know. It depends on what your definition of Paleo is. It depends on which foods your body can digest. It depends on what you consider a real food. I can tell you for sure though that these are grain-free goldfish crackers and that my boys and I love them!
Use Organic Dairy in Goldfish Crackers Recipe
Be sure to use organic dairy when you make this recipe. We use organic dairy in our house as it is better for the children, the cows, and our environment overall, and we do not wish to support the regular use of antibiotics in animal husbandry.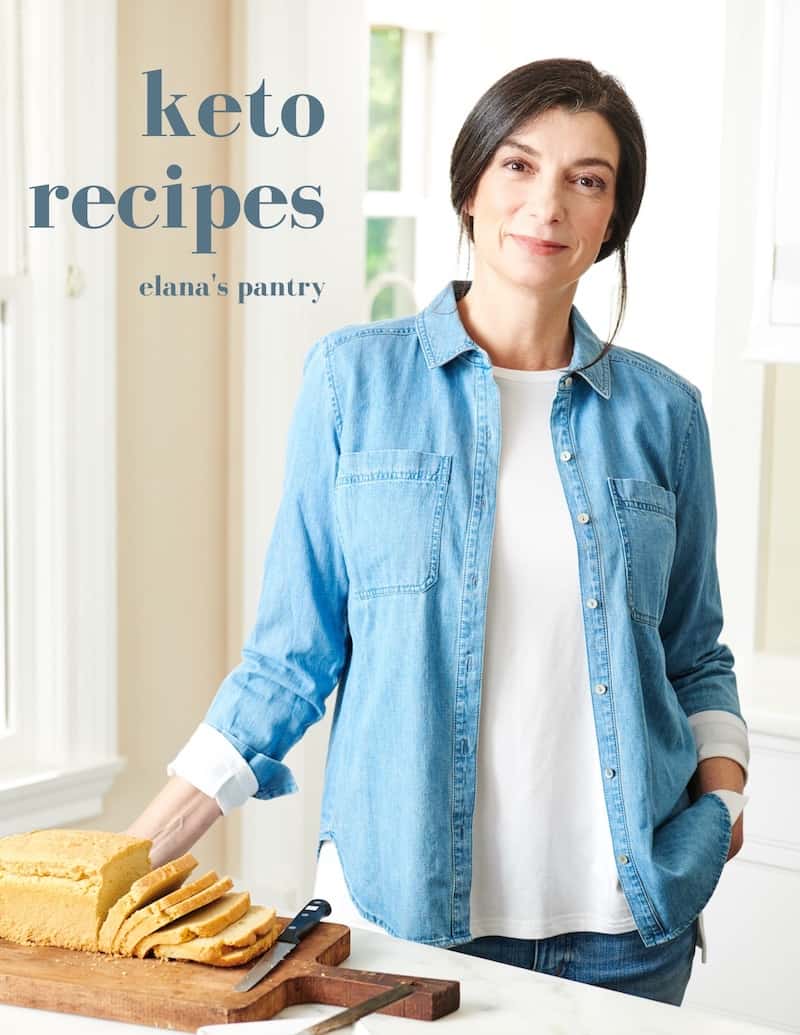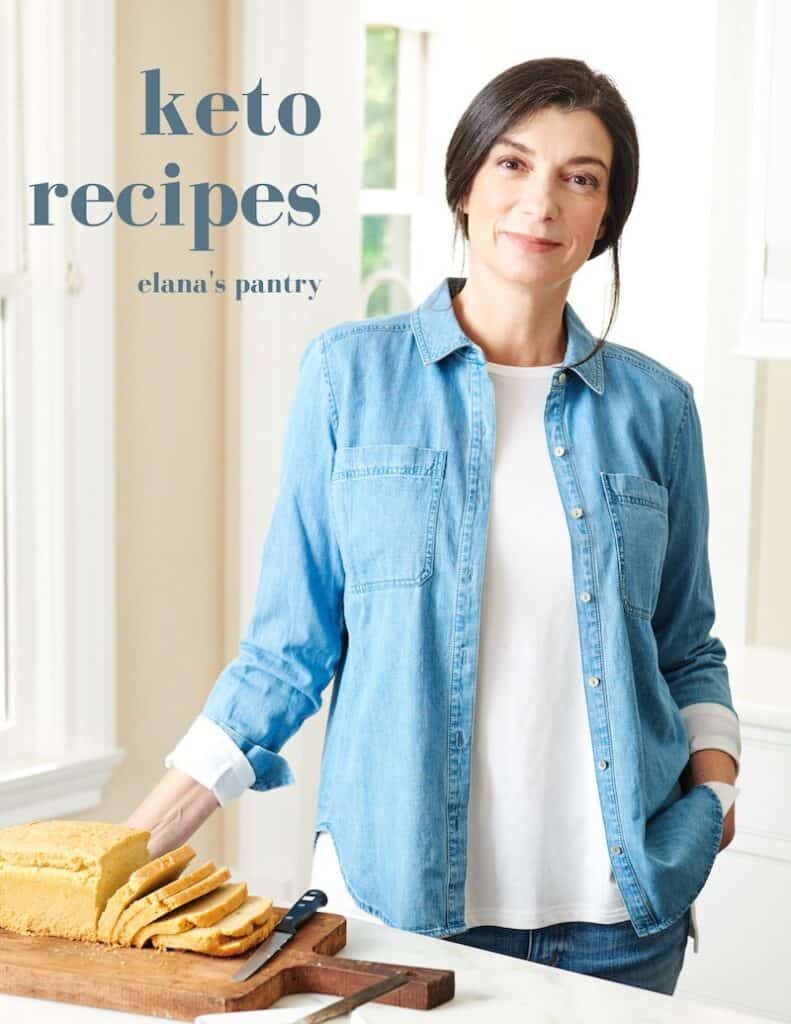 Get My Keto Recipes eBook
Free exclusive eBook, plus recipes and health tips, delivered to your inbox.
Dairy-Free Goldfish Crackers Recipe
Please leave a comment and let me know if you'd like me to create a dairy-free goldfish cracker recipe. If enough of you raise your hand and request it, I'll get to work on it for you this fall!
Low-Carb Keto Crackers Recipes
Here are some of my low-carb keto cracker recipes for you:
This post is an oldie but goodie from the archives. I first shared this recipe in February 2015.