My show-stopping Low-Carb Keto Spiced Nuts Recipe is a healthy snack that's good for you!
This spiced nuts mix also makes a wonderful appetizer that you can serve year after year.
For celebrations it's perfect with my Keto Margarita, but we'll get to that later.
Easy Low-Carb Keto Spiced Nuts Recipe
My Low-Carb Keto Spiced Nuts Recipe has eight ingredients total.
All you need to make it is almonds, pecans, walnuts, black pepper, chili powder, cumin, salt, and a bit of olive oil.
This recipe for spiced nuts packs a punch with incredible healing spices and supercharged flavors!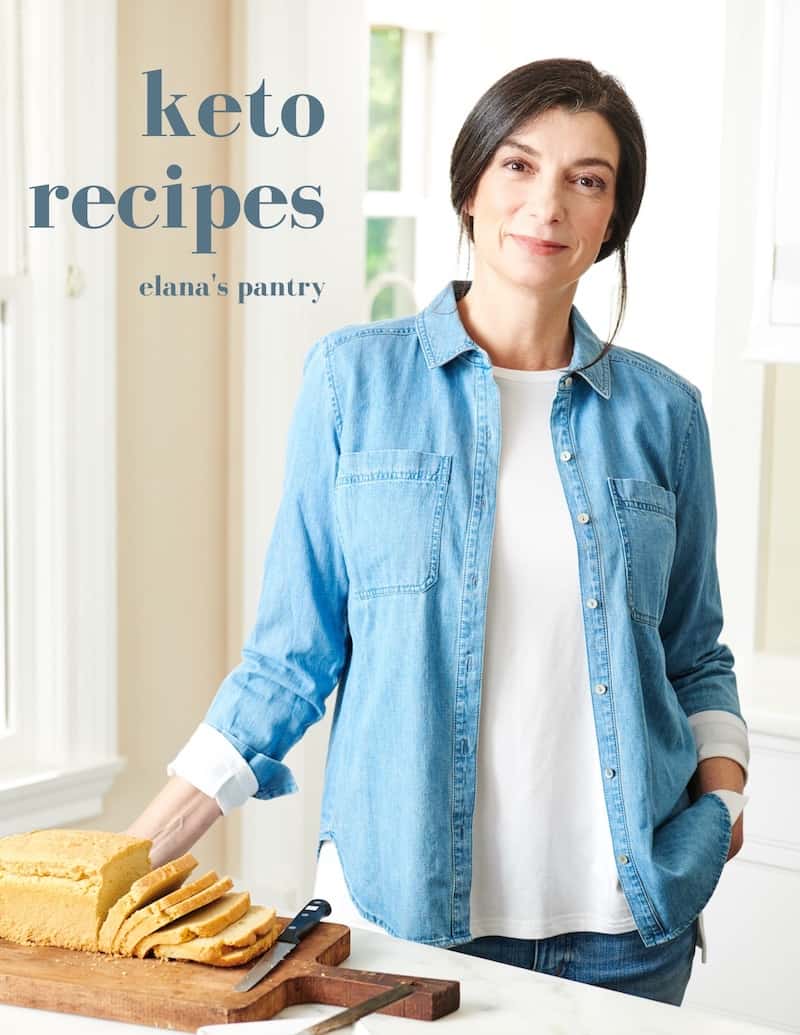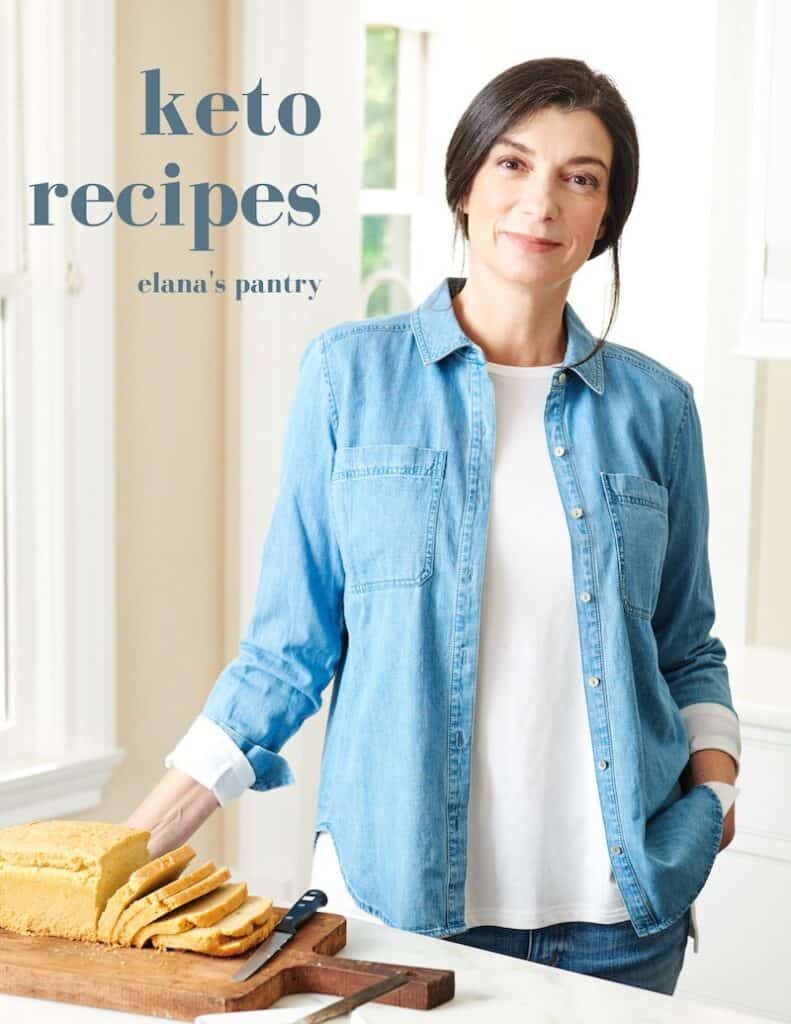 Get My Keto Recipes eBook
Free exclusive eBook, plus recipes and health tips, delivered to your inbox.
How to Make Spiced Nuts
This easy spiced nuts recipe is a breeze to make.
If you're wondering how to make spiced nuts, you start by dry-toasting the nuts in a cast-iron skillet.
After that, mix the spices together, add the olive oil along with the spice mixture to the freshly toasted nuts, and boom –deliciousness!
Low-Carb Keto Spiced Nuts Recipe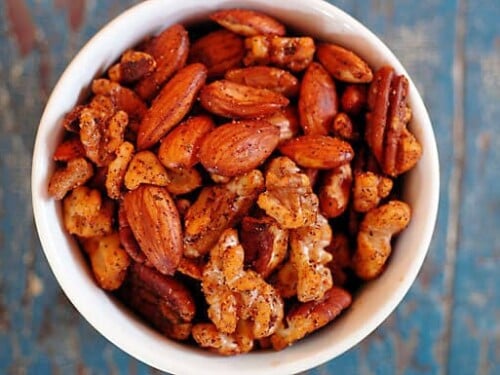 Print
Email
Pin Recipe
Instructions
Toast 8-10 minutes, stirring frequently, until lightly browned

Remove pan from heat

In a

small bowl

combine chili, cumin, black pepper, and salt

Stir olive oil, then spice mixture into skillet, coating nuts

Serve
How to Make Spiced Nuts Without Sugar
We are all bogged down with so much sugar during the holidays.
I cannot find a single reason to add more.
So if you're looking for a spiced nuts recipe without sugar, this Low-Carb Keto Spiced Nuts Recipe is for you.
Easy Low-Carb Keto Party Snack Recipe
While you can throw together this easy recipe in just a few minutes, the end result couldn't be more impressive.
It's fantastic to serve for:
New Year's Eve
Super Bowl Sunday
Cinco de Mayo
And so many other festive events.
High Protein Snacks
I'm always looking for high protein snacks to keep me satiated.
This all-time favorite is another one of my Keto Diet Healthy Recipes that helps me stave off cravings!
Nuts are Full of Healthy Fat
I love nuts and make sure they're part of my diet because they're full of healthy fat.
Nuts also fill me up with fiber and don't leave me hungry.
Are Nuts Good for You?
As the Queen of Almond Flour, I'm often asked, are nuts good for you?
The answer is yes. And since they're high in fat, nuts are not only good for you but perfect for the Keto Diet.
Nuts are full of healthy nutrients including DHA, an Omega-3 fatty acid that protects brain health, and much more.
Nuts List
Here is a list of nuts for you:
Almonds -rich in vitamin E, magnesium, potassium
Brazil Nuts -contain large amounts of selenium
Cashews -higher in carbs, but very creamy
Macadamia Nuts -very high in fat, low in carbs
Peanuts -not a nut, but a legume
Pecans -great source of calcium, magnesium, potassium
Walnuts -rich in phosphorus and vitamin B6
Nuts Protein
The great thing about nuts from a macronutrient perspective is that they're high in protein and fat.
Are Nuts Keto Diet Friendly?
This makes nuts a keto friendly food, especially because they're low in carbohydrates.
Nuts Carbs
Wondering about specific nuts' carbs?
Macadamia nuts are high in fat and low in carbs, while cashews are not quite as keto friendly since they're a bit lower in fat and higher in carbohydrates.
Should I Eat Nuts to Lose Weight?
Although nuts are high in fat and calories, they're a fantastic part of a healthy diet.
Eating nuts regularly has not been associated with weight gain, due to the fact that nuts are so satiating.
Further, nuts promote a feeling of fullness that can lead to sustained weight loss.
How To Store Homemade Nuts
While there are rarely leftovers from my Keto Low-Carb Spiced Nuts Recipe, if you happen to have some that remain, store them in a mason jar.
Rather than toxic plastic containers for food storage, I keep my leftovers in glass.
For more, see my write up called 10 Reasons Glass is Better Than Plastic.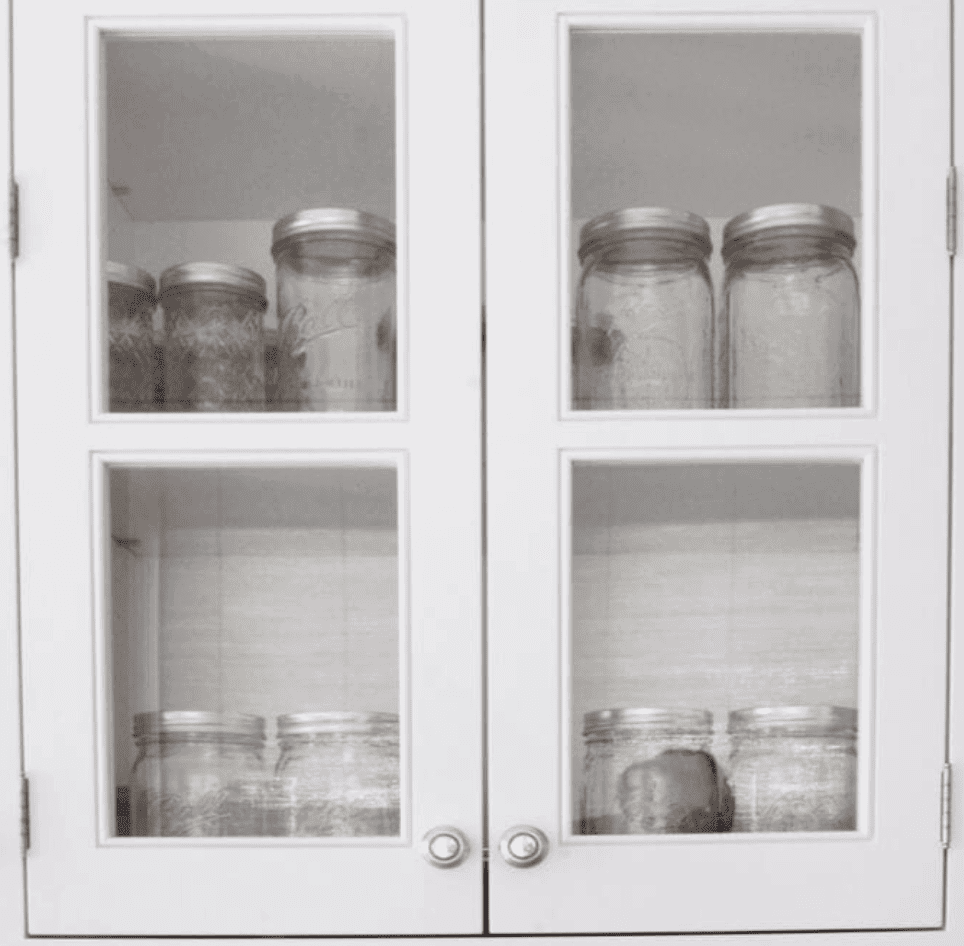 How Long Do Spiced Nuts Keep For?
Your Low-Carb Keto Spiced Nuts will last up to two weeks stored in the refrigerator.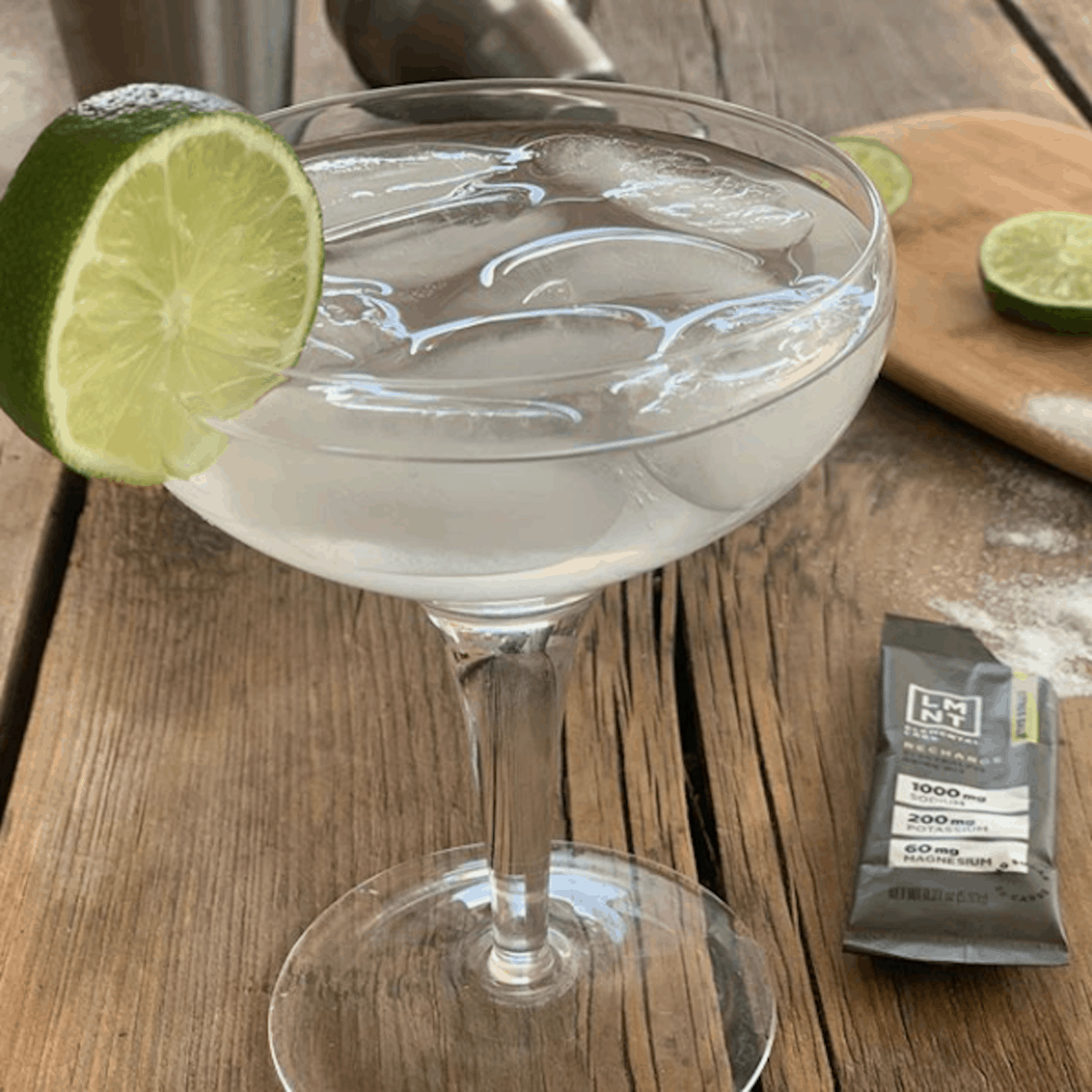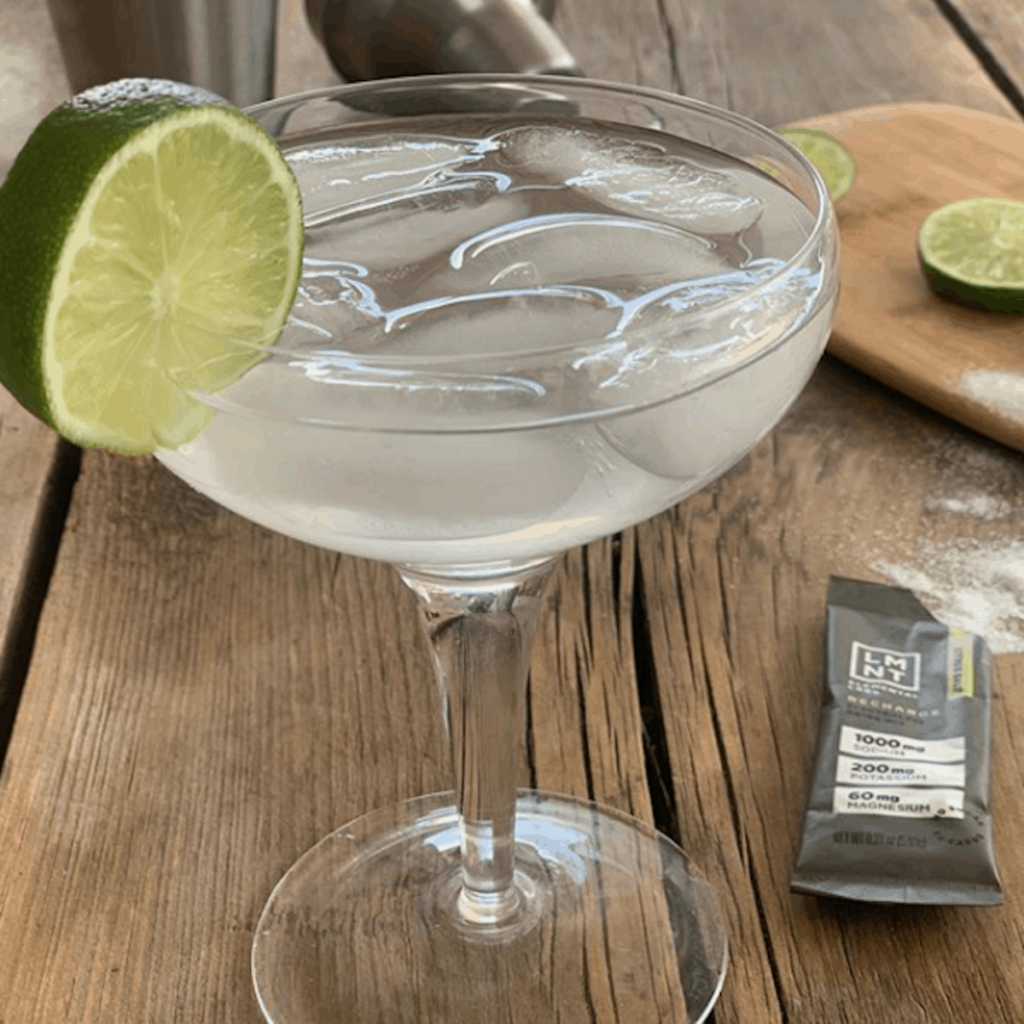 Keto Margarita
As I mentioned above, my Keto Margarita is a hit with my Low-Carb Keto Spiced Nuts Recipe!
The combination of sweet and salty is out of this world!
Low-Carb Keto Snack Recipes
If you're cutting back on carbs you'll want to check out my favorite keto snack recipes below.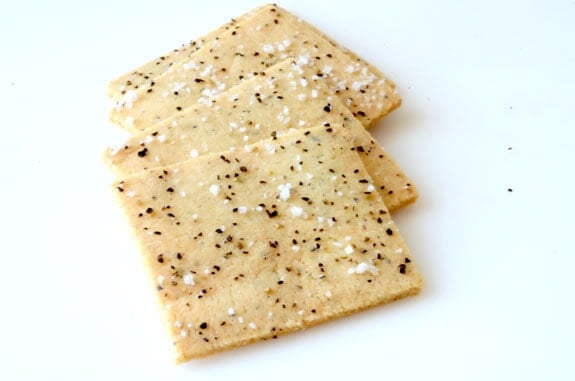 Keto Salt and Pepper Crackers
Keto Crackers? Yes please!
My Salt and Pepper Crackers with almond flour are the perfect stand alone snack, but also make a great vehicle for salsa and guacamole.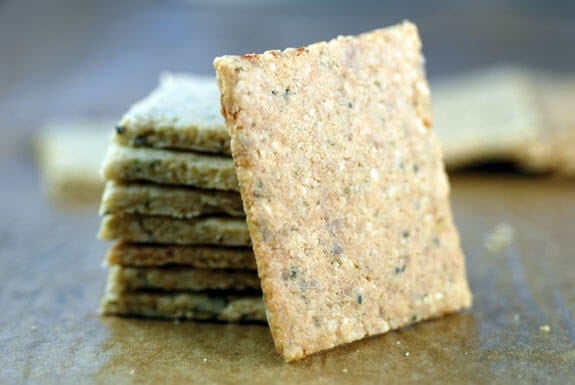 Egg-Free Keto Crackers
If you're on an Egg Free Diet and want to eat low carb, try my Egg-Free Keto Crackers.
They're especially delicious with Vegan Spinach Artichoke Dip.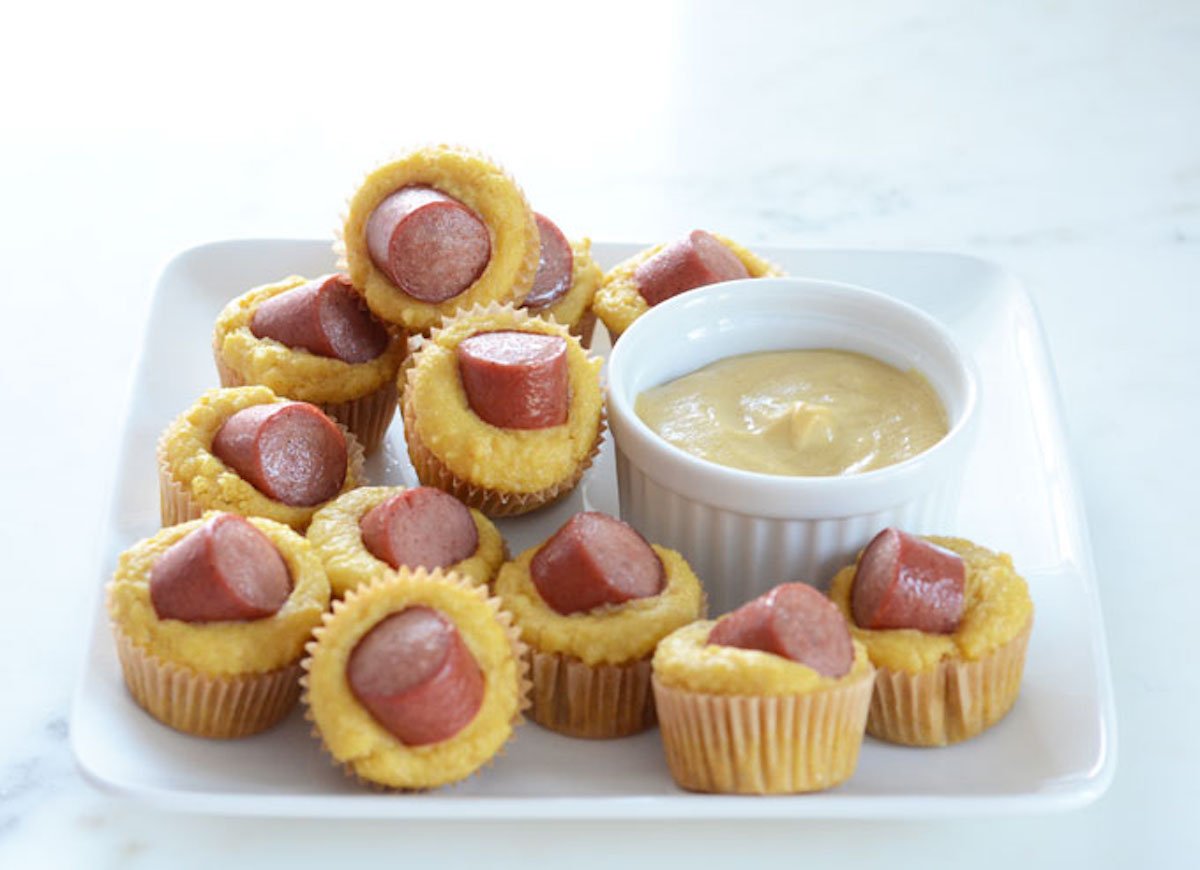 Keto Corn Dog Mini Muffins
Another great finger food that makes a wonderful snack or fun party food, my Keto Corn Dog Mini Muffins disappear in seconds.
No one can resist these little low carb bites of delight.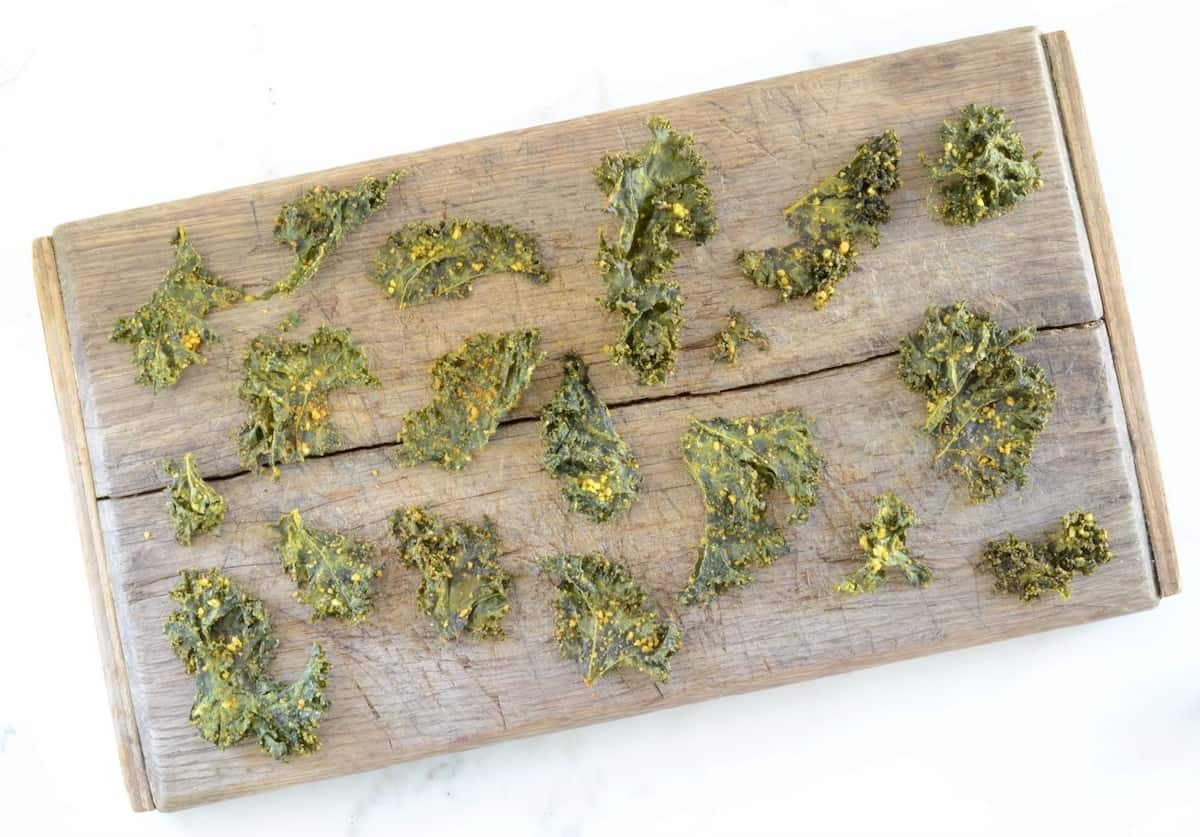 The Best BBQ Kale Chips Recipe
Baby Pantry, now in college, has a friend who loves these Kale Chips so much that he still asks for them every time he's at our house.
They're like a low-carb potato chip, but better!
The Gluten-Free Almond Flour Cookbook
One of my favorite nuts is the almond.
In fact, I wrote an entire book of almond based recipes called The Gluten-Free Almond Flour Cookbook.
When I'm not cooking with almond flour, making everything from Low-Carb Eggplant Parm to Lemon Bars, I'm snacking on roasted almonds.
I keep a little jar of almonds in my car to satisfy any snack attacks that arise.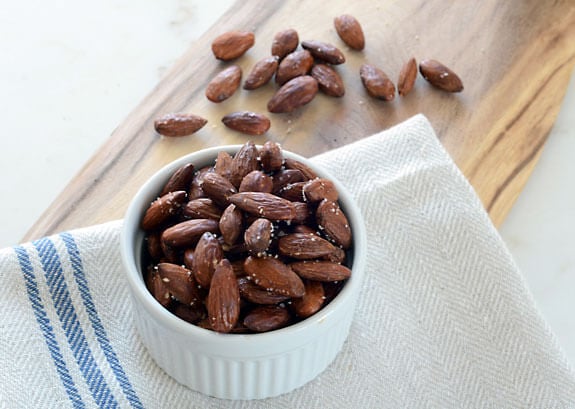 How to Roast Almonds
If you've never tried roasting your own almonds, be sure to check out my post on How to Roast Almonds.
You'll be pleasantly surprised at how easy it is, and the flavor is so much better than store-bought.
The Best Low-Carb Keto Spiced Nuts Recipe
What are your favorite low-carb keto snacks? Is there anything you're looking for? Leave a comment and let me know!
This post is an oldie but goodie from the archives. I first published this Low-Carb Keto Spiced Nuts recipe in 2011.