How to Make Guacamole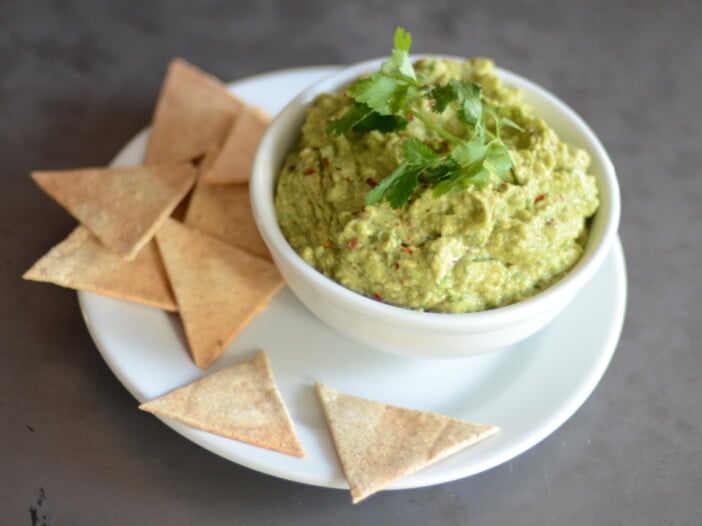 Print
Email
Pin Recipe
Equipment
According to Wikipedia, "Guacamole is an avocado-based dip that began with the Aztecs in Mexico. In addition to its use in modern Mexican cuisine it has also become part of American cuisine as a dip, condiment and salad ingredient." This simple guacamole recipe is perfect for beginner cooks wondering how to make guacamole, and also perfect for children learning their way around the kitchen.
If you like spicy food, add jalapenos and finely diced onions to the recipe above. To further turn up the heat, increase the amount of the spices in this recipe. Of course if you are looking for an avocado dip that is mild and more kid-friendly, decrease the amount of spices in this guacamole recipe. That's what I did when the boys were younger.
If you want to make your guacamole ahead of time, throw in a couple of the avocado pits and it will not go brown for 2-3 hours. Serve with Paleo Tortilla Chips.