My Egg-Free Keto Crackers are the perfect low-carb snack. With their incredible crunch and classic flavor, they taste like a multi-grain cracker. In fact, they're totally grain-free, made with a healthy low-carb, high-fat base of almond flour, macadamia nuts, flax, and hemp.
How to Make Keto Crackers
These Egg-Free Keto Crackers are a cinch to throw together. All you need to do for this recipe is throw the ingredients in a food processor, pulse, and you're off to the races!
Egg-Free Keto Crackers
It's so hard to find good keto recipes that are egg-free. That's why I created my Egg-Free Keto Crackers. If you have egg allergies, check out my Egg-Free Recipes page!
Is the Keto Diet Good for Celiac Disease?
I was diagnosed with Celiac Disease in 1998, and knew right away that the typical high-carb gluten-free diet would not help me heal, so I went grain-free shortly thereafter. I made it my mission to turn all of my favorite recipes into low-carb, grain-free classics. I have decades of experience with this and hundreds of recipes here for you. If you follow a low-carb high-fat diet, you'll want to take a look at my Keto Diet Recipes page.
Egg-Free Keto Crackers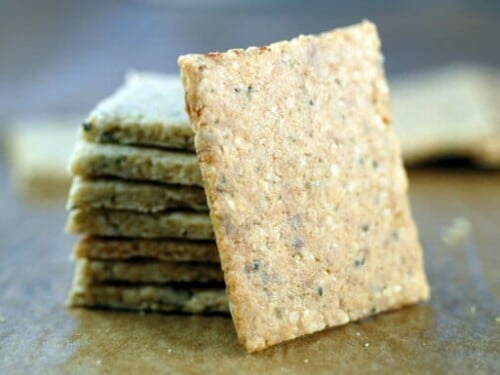 Print
Email
Pin Recipe
Instructions
Pulse almond flour, macadamias, and coconut flour in a

food processor

until well ground

Pulse in seeds, flaxmeal, and salt until almost fully ground (leave a little texture for crunch)

Pulse in shortening, then water until dough forms

Separate dough into two halves

Roll out dough to ⅛-inch thick, then remove top piece of parchment paper

Transfer bottom piece of parchment paper with rolled out dough onto baking sheet

Bake at 300°F for 20 to 25 minutes (or dehydrate, haven't tried so you will need to experiment)

Serve
Get the New York Times Best Selling Low-Carb Cookbook
If you're looking for a fantastic low-carb cookbook with easy keto recipes, grab a copy of Paleo Cooking from Elana's Pantry! For those that already have it, I provide all of the macronutrient ratios for the recipes right here! If you don't have it take a sneak peek to see what you're missing.
The inspiration for this gluten-free cracker recipe came from my friend Betsy. She came over one Saturday afternoon so that we could go for a hike. We did, and then we set out to bake our way through my kitchen and this easy keto cracker recipe was the result.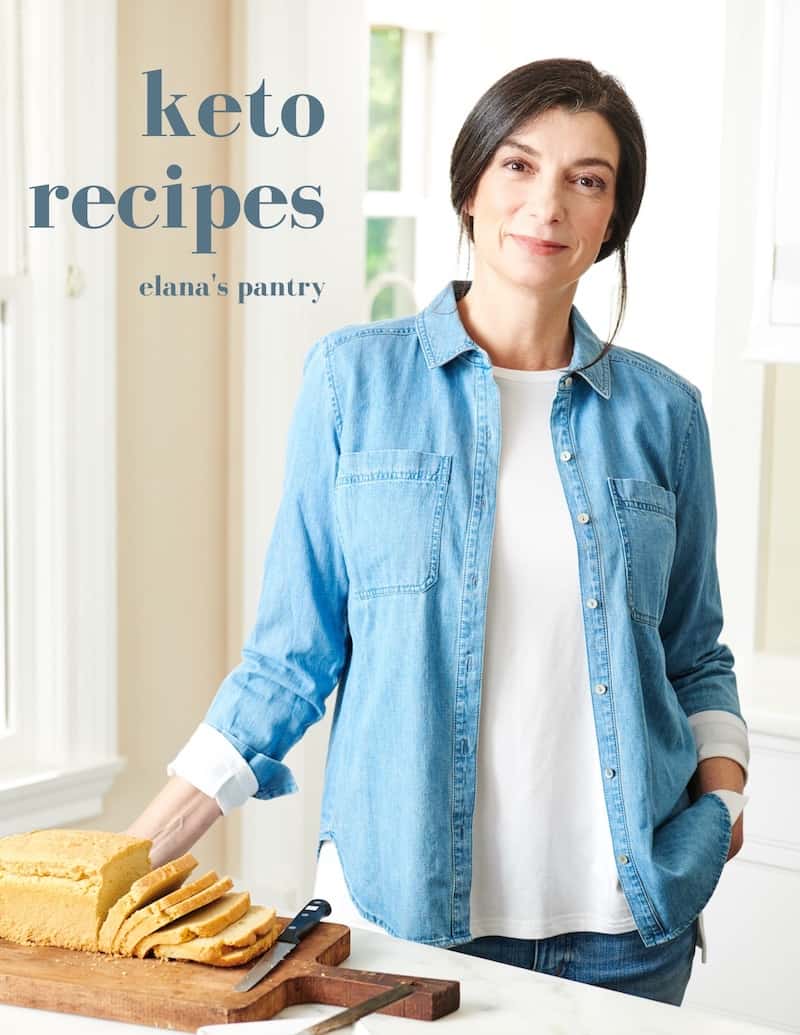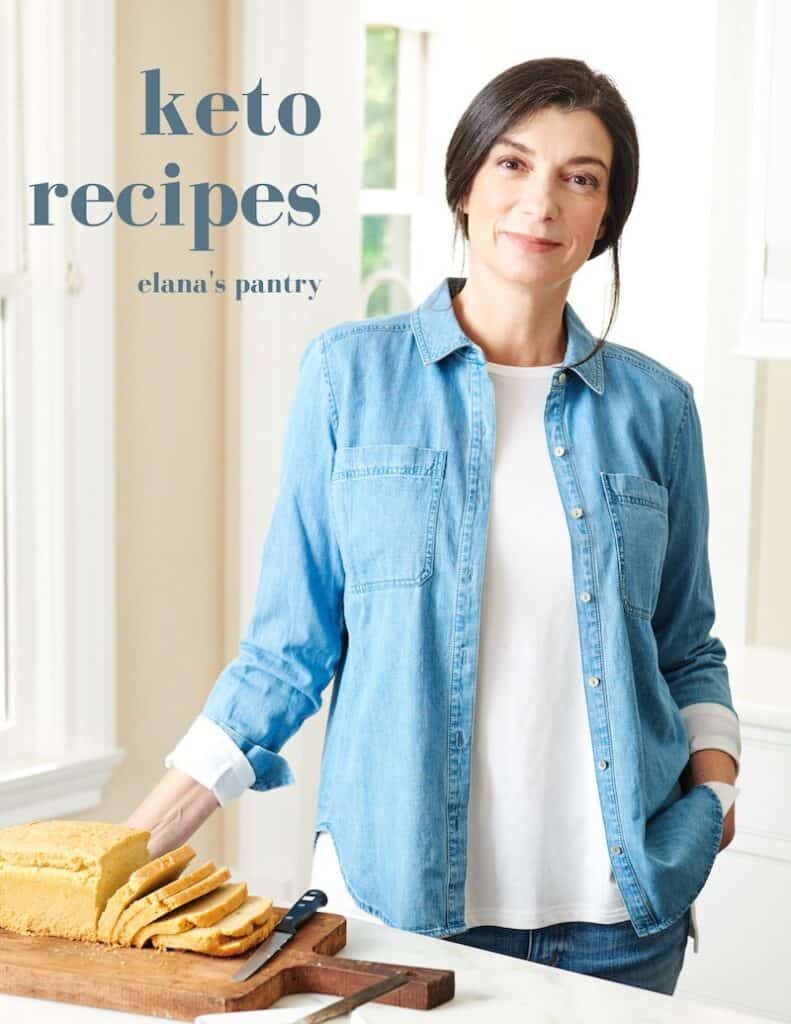 Get My Keto Recipes eBook
Free exclusive eBook, plus recipes and health tips, delivered to your inbox.
Low-Carb Recipes
Here are some of my other easy low-carb, recipes for you!
This post is an oldie but goodie from the archives, I first published this recipe in February 2011.