Rosh Hashanah, or Jewish New Year, is one of my favorite holidays. I get so many requests for my Paleo Rosh Hashanah Menu and healthy Jewish High Holiday recipes, that I had to share it all with you here!
When is Rosh Hashanah?
I love Rosh Hashanah because it generally falls around the end of summer, or early autumn when a bounty of fruits and vegetables are at peak harvest.
It's a wonderful time to look back on the year that's passed and to give thanks for the harvest in the fields and in life. It's also a good time to set intentions for the upcoming year. This year, Rosh Hashanah begins at sundown on Friday, September 18th.
Apples Dipped in Honey
Rosh Hashanah is a time when our menu is filled with symbolic foods. According to one of my favorite food historians, Claudia Roden, at Jewish New Year, it is a "widespread custom to eat a piece of apple dipped in honey while a prayer is said asking God for a sweet year."
What Foods are Eaten at During Jewish New Year?
Another custom is to eat a new fruit of the season, usually a pomegranate, hence the Pomegranate Salad I include at our High Holiday table. Roden adds that round foods such as meatballs are eaten to embody the aspiration that the year ahead is full and rounded.
Paleo Rosh Dinner Hashanah Menu
Below is our Paleo Rosh Hashanah Menu! It's full of healthy High Holiday dishes that celebrate the season in a way that won't leave you stuffed and overfull. After eating this healthy food you'll be bursting with energy, satiated, and satisfied.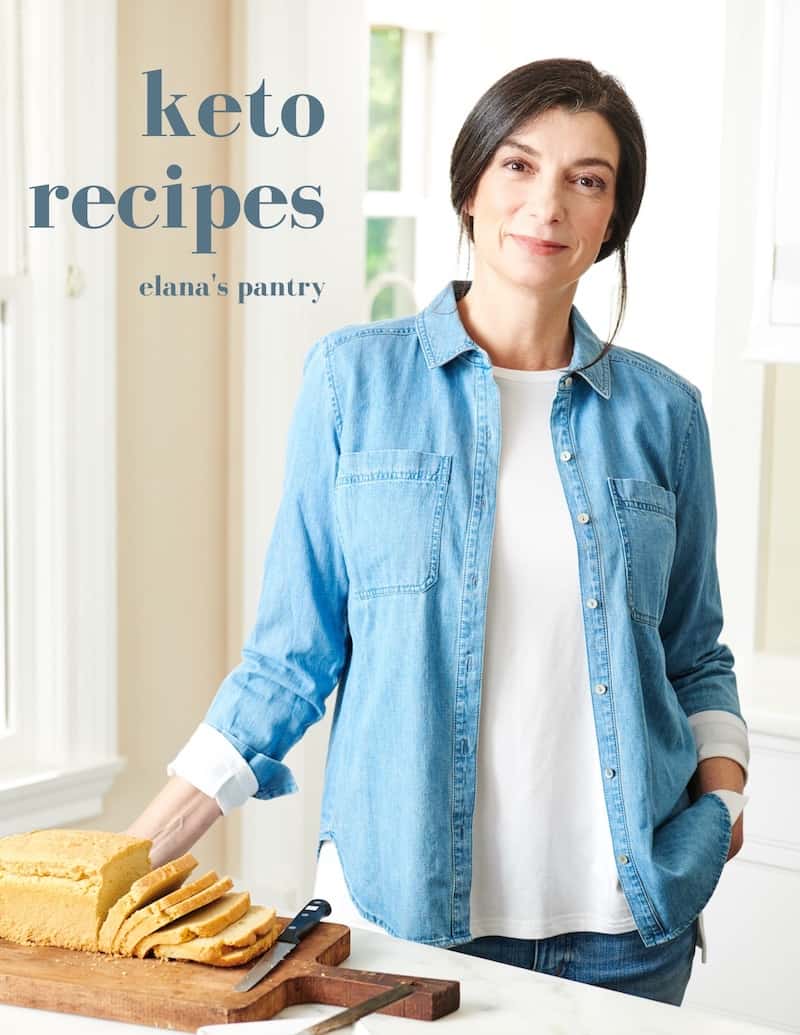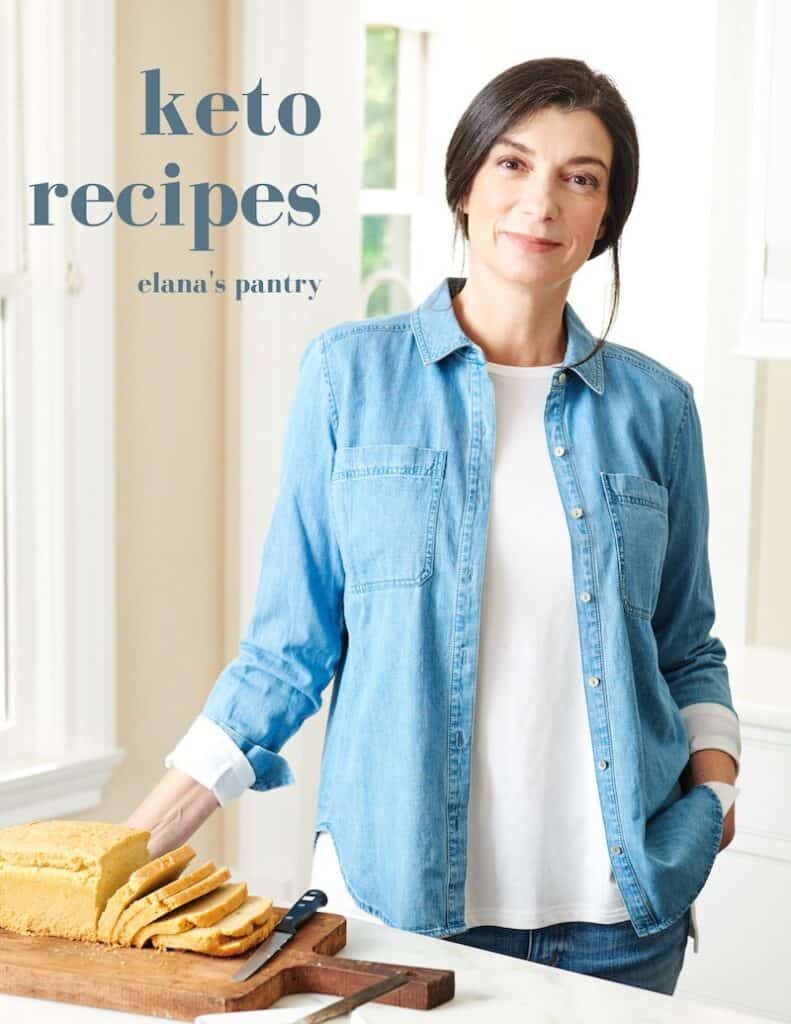 Get My Keto Recipes eBook
Free exclusive eBook, plus recipes and health tips, delivered to your inbox.
Starters
Here are my favorite starters for our Jewish New Year celebration.

Sides
If you're looking for low-carb Rosh Hashanah side dishes like low-carb kugel you are in luck.

Dinner
For Rosh Hashanah dinner we usually have chicken or beef. Serve your brisket with Low-Carb Mashed Cauliflower like we do in the photo above.

Desserts
Here are some healthy low-carb Rosh Hashanah desserts that are perfect at the end of any High Holy Day meal.
Low-Carb Rosh Hashanah Recipes
Since I'm following a Keto Diet, I'll be sticking with the low-carb fare on this menu. With the boys at school, we'll be having a very small gathering of just the two of us, and I'm only making one entree –the Brisket.
I'll feast on the Stuffed Mushrooms, and leave the fruit out of my salad. I'll skip dessert, but if you're in need of something sweet to end your meal, check out my Low-Carb Dessert Recipes page! There are so many incredible things to choose from, but I think the Low-Carb Strawberry Shortcake is a showstopping High Holiday dessert!
Happy New Year!
Many blessings to all of you my dearest readers for a gorgeous and health-filled New Year! Leave a comment and let me know about your family traditions as well as what your favorite dishes are to serve for Rosh Hashanah.
And if you're planning ahead, check out my Paleo Yom Kippur Breakfast Menu.
This post, first published in 2009, is an oldie but goodie from the archives that I've updated.