This Paleo Spinach Cake recipe is perfect for Passover. We like it so much though, that we eat it all year round. This easy recipe is made with 7 healthy ingredients –spinach, eggs, pine nuts, currants, garlic, oil, and salt. It's so simple that you can throw it together in just a few minutes.
Our weekly CSA share kicked in recently and we received a ton of fresh organic spinach! For those of you who aren't familiar, "CSA" stands for community supported agriculture. This relatively new socioeconomic concept changes the way food is produced, distributed, and sold, creating small scale closed markets for farmers in which the consumer participates in the risk and rewards of the farm.
One of the great benefits of the CSA is receiving produce the day it is picked. CSA's also give farmers more time to do what they do best –grow food. By cutting out the middle man, farmers receive more money for their crops, and save time by not having to market produce to stores. Earlier this year my family purchased a "share" in this season's crop from Abbondanza. We receive organic vegetables straight from the farm each week during the harvest months.
The bounty of our farm share sends me rummaging through my recipes in search of culinary solutions to vegetable overload. The biggest issue has been spinach. What to do with the several pounds of spinach crowding out the other greens in the veggie drawer of my fridge? Spinach cake of course!
Spinach Cake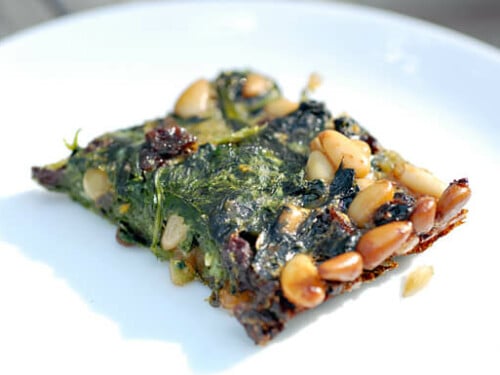 Print
Email
Pin Recipe
Instructions
Wilt spinach in a large covered saucepan over low heat (do not add water)

Drain and cool, then squeeze moisture out of spinach

Place spinach in

food processor

and pulse until coarsely blended, then set aside

Add garlic to pan and sauté an additional minute

Add currants to pan and sauté an additional minute

In a

large bowl

, combine pine nuts mixture, blended spinach, eggs, and salt

Bake at 350°F for 30-40 minutes

Serve
This spinach recipe is based on Claudia Roden's Tortino di Spinaci. She is my all time favorite cookbook author. I often hear Roden speaking about the history of Jewish food on NPR. She is basically a food historian, as well as a culinary genius.
I hope you enjoy Paleo Spinach Cake as much as we do. Here are some of my other Paleo Passover recipes: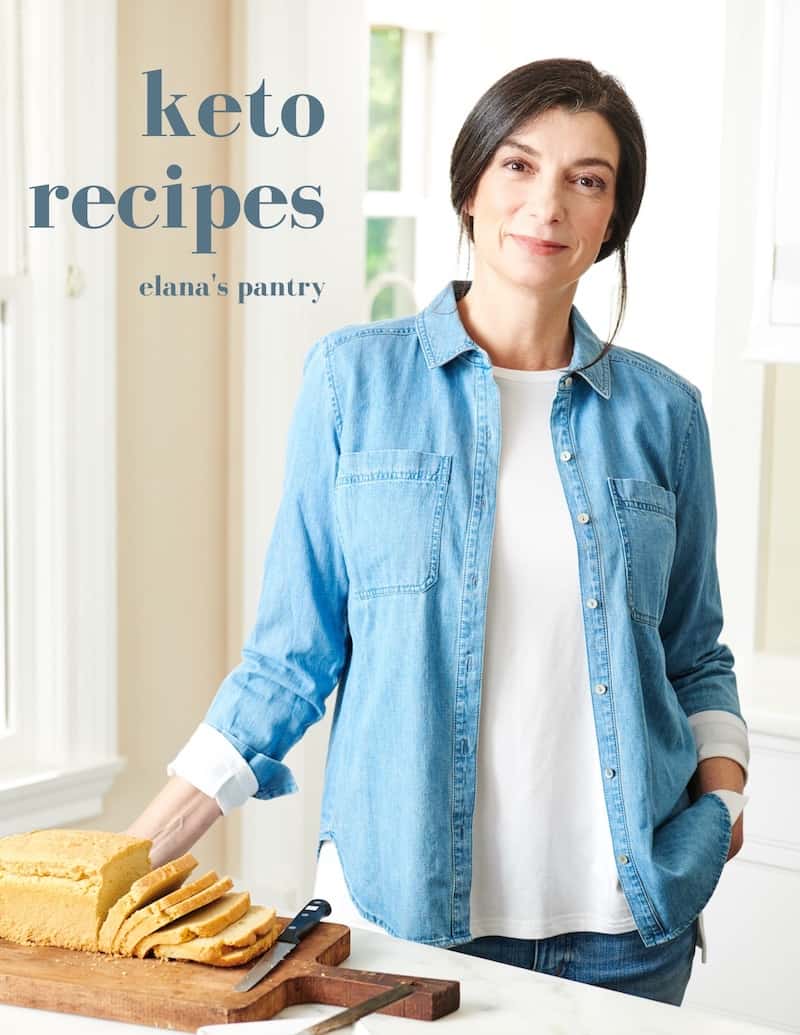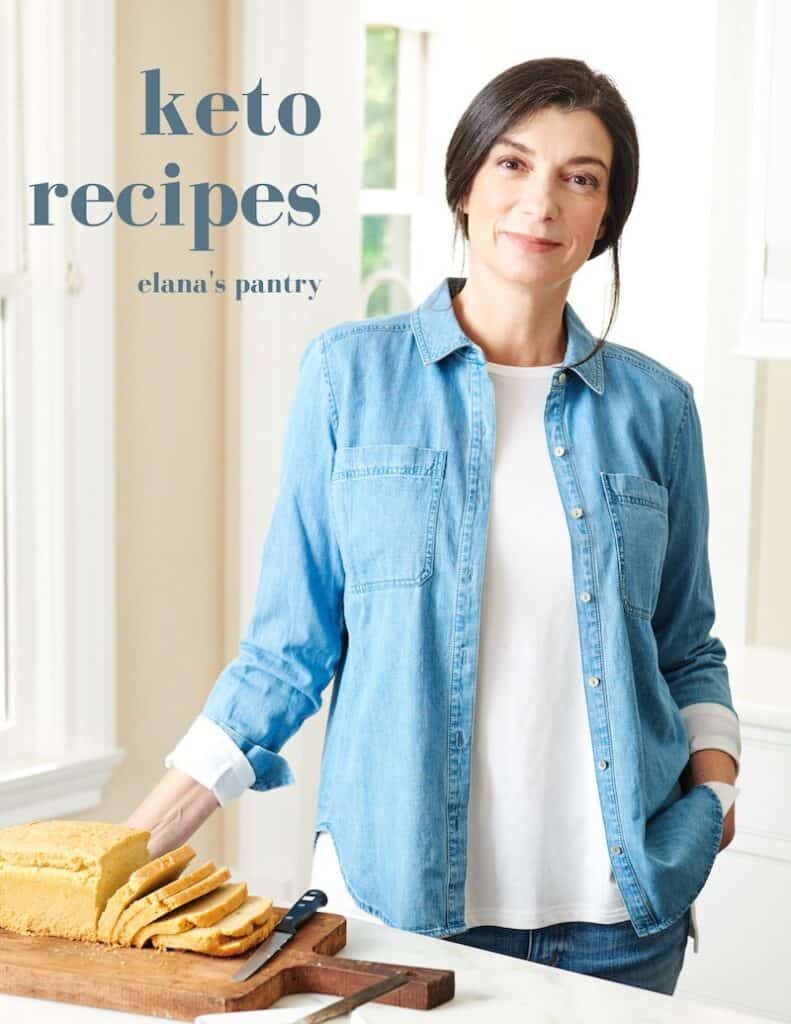 Get My Keto Recipes eBook
Free exclusive eBook, plus recipes and health tips, delivered to your inbox.