This easy Paleo Honey Cake recipe is fan-favorite made with healthy low-carb almond flour. I love turning classic desserts into wholesome gluten-free versions that everyone can eat.
What is Honey Cake?
Honey Cake, a traditional Jewish dessert eaten during Rosh Hashanah, is referred to as Lebkuchen in Yiddish. I love serving it at our High Holiday table whether for Rosh Hashanah or Yom Kippur break fast. We've been breaking our fast with warming, comforting foods since my Ayurvedic training in the early 1990's. This lightly sweetened Jewish dessert, spiced with cinnamon fits that bill perfectly.
What is Rosh Hashanah?
Rosh Hashanah is the Jewish New Year and the start of the High Holidays for Jews. Traditionally, we eat honey during this time as the ritual sets the tone for a sweet year to come. The custom of dipping apples in honey at the Rosh Hashanah meal has been one of the boys' favorite since they were very little!
SCD Paleo Honey Cake
Most honey cake recipes include coffee. I left it out of this one to simplify the recipe and make it even easier. My husband, who has no dietary restrictions, loves this cake! As you can see from the photo above, a large piece has been devoured. One of our friends said this was the best honey cake she had ever eaten, gluten-free or not!
Paleo Honey Cake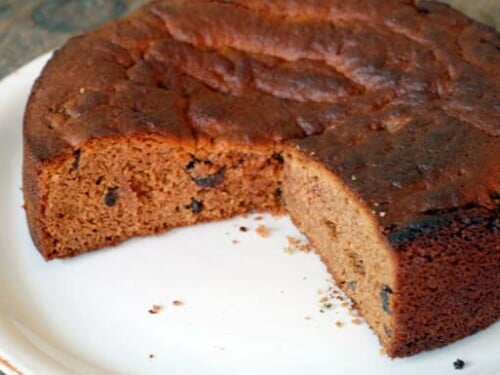 Print
Email
Pin Recipe
Instructions
In a

large bowl

, combine almond flour, salt, baking soda, cinnamon, and cloves

In a separate bowl, combine honey, shortening, and eggs

Mix wet ingredients into dry, then stir in raisins

Bake at 350°F for 30-35 minutes

Remove from oven and cool for 1 hour

Serve
Gluten-Free Rosh Hashanah Dessert Recipes
Here are some additional paleo dessert recipes for you!
Your Favorite Rosh Hashanah Recipes?
What are your favorite recipes for Rosh Hashanah? Are they family traditions that have been passed down from your Bubby? Or are they new dishes that you've adopted to create your own tradition?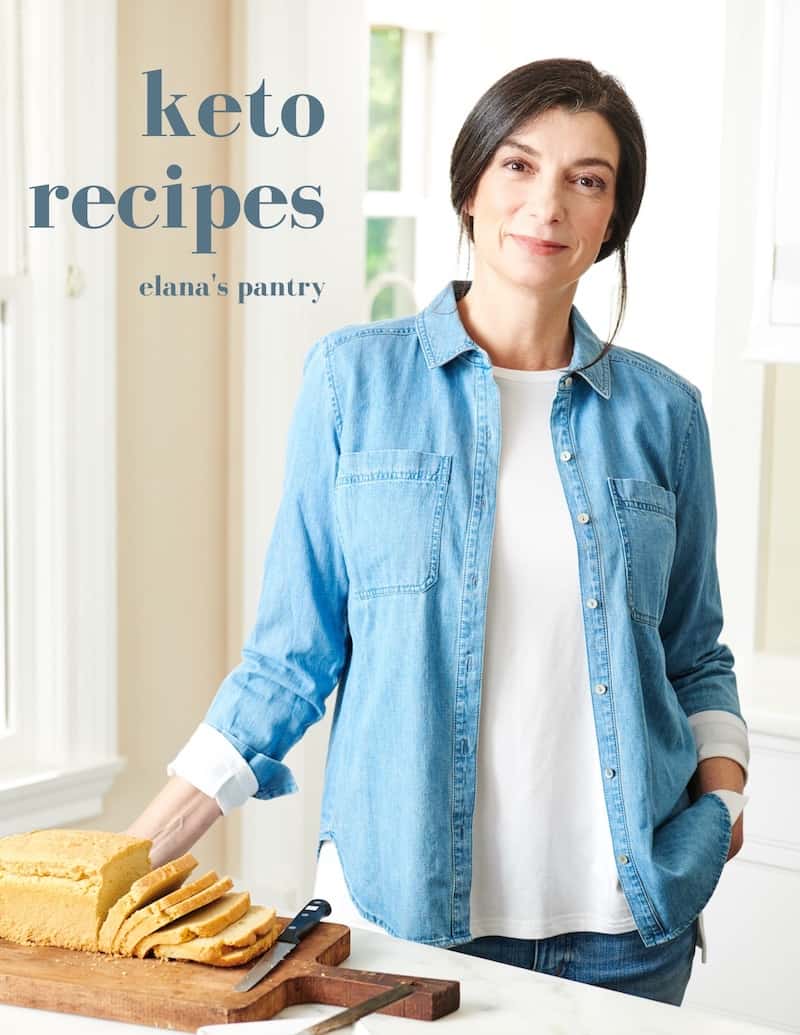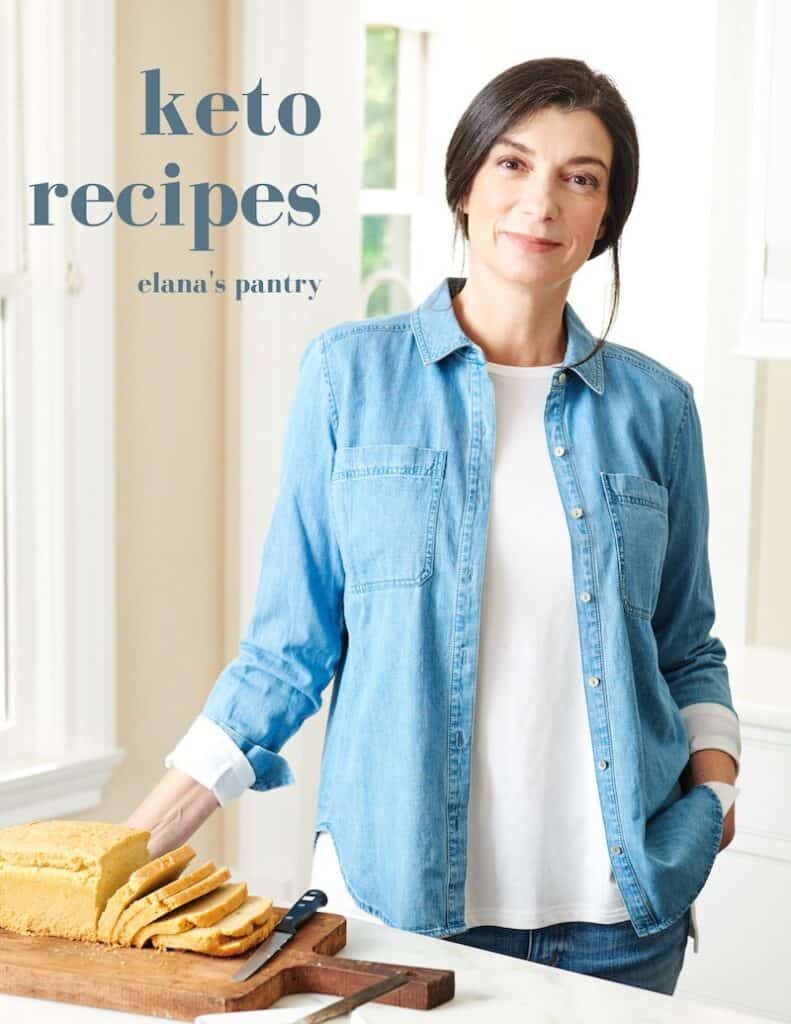 Get My Keto Recipes eBook
Free exclusive eBook, plus recipes and health tips, delivered to your inbox.
This recipe is an oldie but goodie from the archives. I first published it in 2012.