Keto Crackers with Salt and Pepper are the perfect gluten-free low carb snack.
Keto Crackers with Salt and Pepper
Made with four ingredients total –almond flour, egg, salt, and pepper, they're a satisfyingly crunchy cracker and a family favorite!
Keto Crackers with Almond Flour
Instead of running to the store for a box of highly processed, expensive gluten-free crackers, with who knows what ingredients?! Make my healthy keto crackers with almond flour.
Homemade Crackers
It's far easier to make gluten-free crackers from scratch than "regular" wheat crackers, and you can whip these up in a jiffy.
If you've always wondered how to make homemade crackers, this easy cracker recipe is a great place to start!
Low Carb Crackers Recipe from Almond Flour
I created this low carb cracker recipe from almond flour a few years ago and it's still a staple at our parties!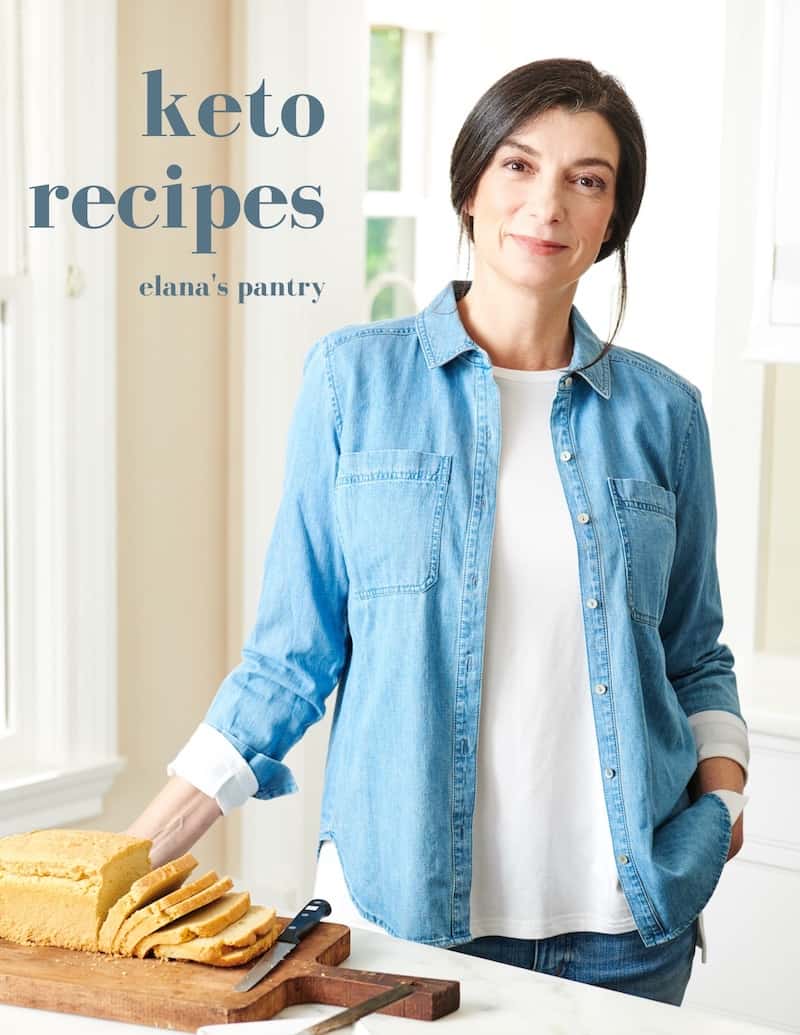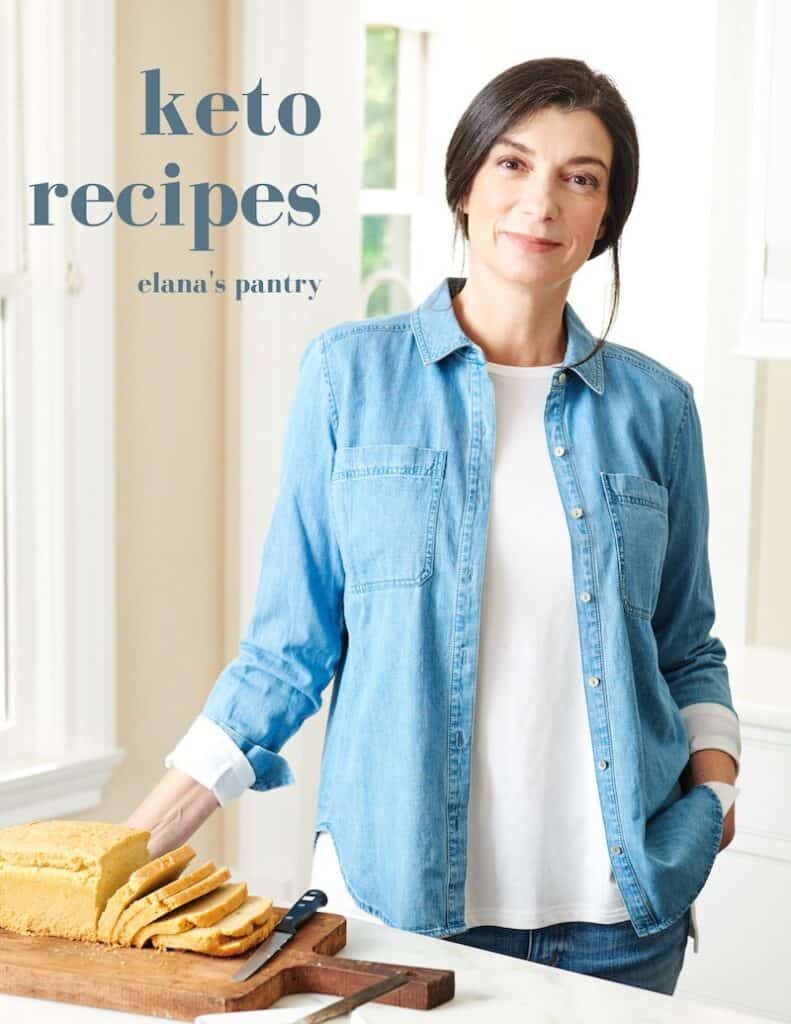 Get My Keto Recipes eBook
Free exclusive eBook, plus recipes and health tips, delivered to your inbox.
Keto Crackers with Salt and Pepper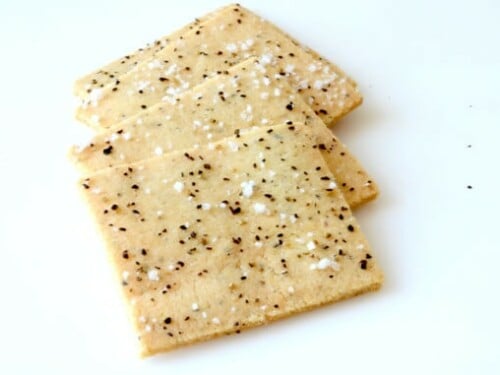 Print
Email
Pin Recipe
Instructions
Pulse until dough forms

Separate dough into two halves

Roll out dough to 1/16-inch thick, then remove top piece of parchment paper

Transfer bottom piece of parchment paper with rolled out dough onto

baking sheet

Sprinkle with extra salt and pepper if desired

Bake at 350°F for 6-8 minutes

Serve
Low-Carb Snack Recipes
Healthy low carb snacks are the key to sticking with a Keto Diet. If you can have dairy, these keto crackers are terrific with my Homemade Goat Cheese recipe.
Dairy-Free Keto Diet
If you're on a Dairy-Free Diet, try these almond flour crackers with my healthy homemade Guacamole it's the perfect vegan keto dip recipe.
Keto Crackers Recipes
Keto crackers are an incredibly healthy real food snack when you're craving some crunch! My boys and their friends say these are the best cracker recipes ever –I'm thrilled they haven't guessed these are healthy crackers!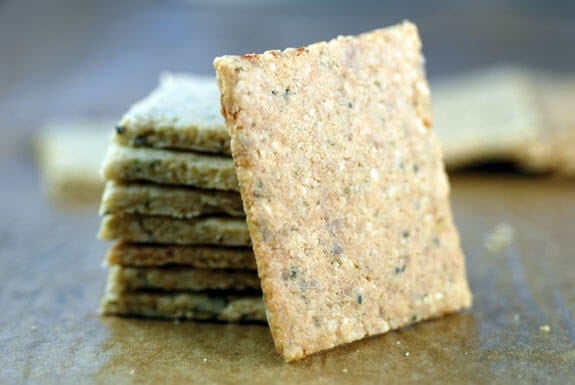 Vegan Keto Crackers
On a Vegan Diet and wondering are crackers vegan? Well yes! My Vegan Keto Crackers are the perfect vegan keto snack.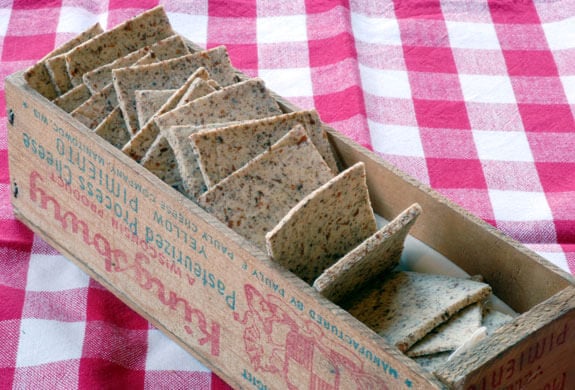 Healthy Vegan Wheat Thins
I stopped eating Wheat Thins when I went on a Gluten Free Diet in 1998. I made my own vegan Wheat Thins recipe with almond pulp. It's perfect if you don't have almond flour in the house.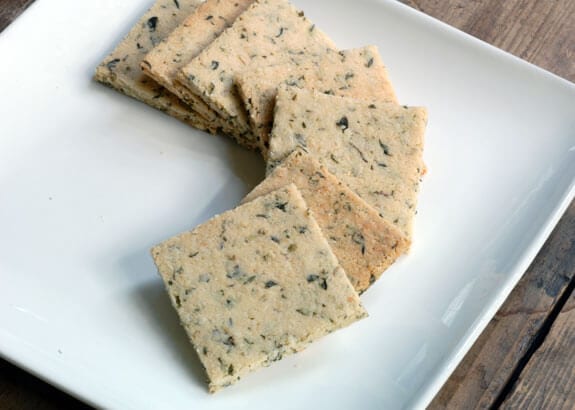 Vegan Crackers with Herbes de Provence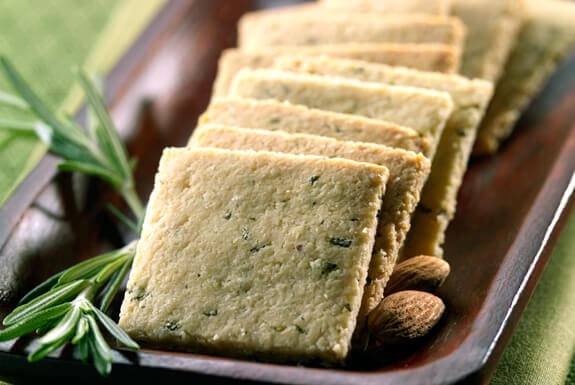 I love these Vegan Crackers with Herbs de Provence smothered in vegan cheese like Kite Hill. Yes, it's truly the perfect vegan snack.
Almond Flour Crackers with Rosemary
Need an idea for your gluten free charcuterie board? Rosemary Crackers with my Homemade Goat Cheese.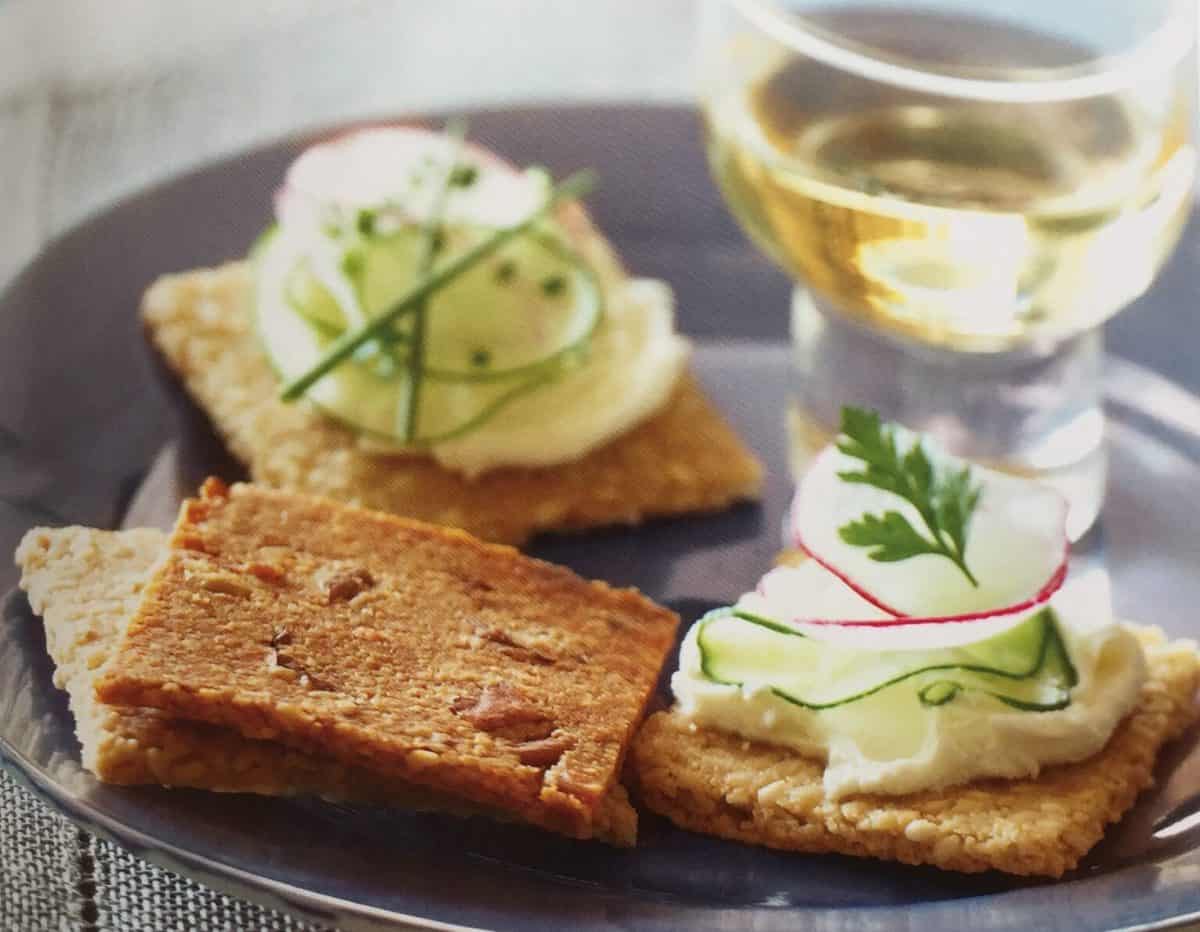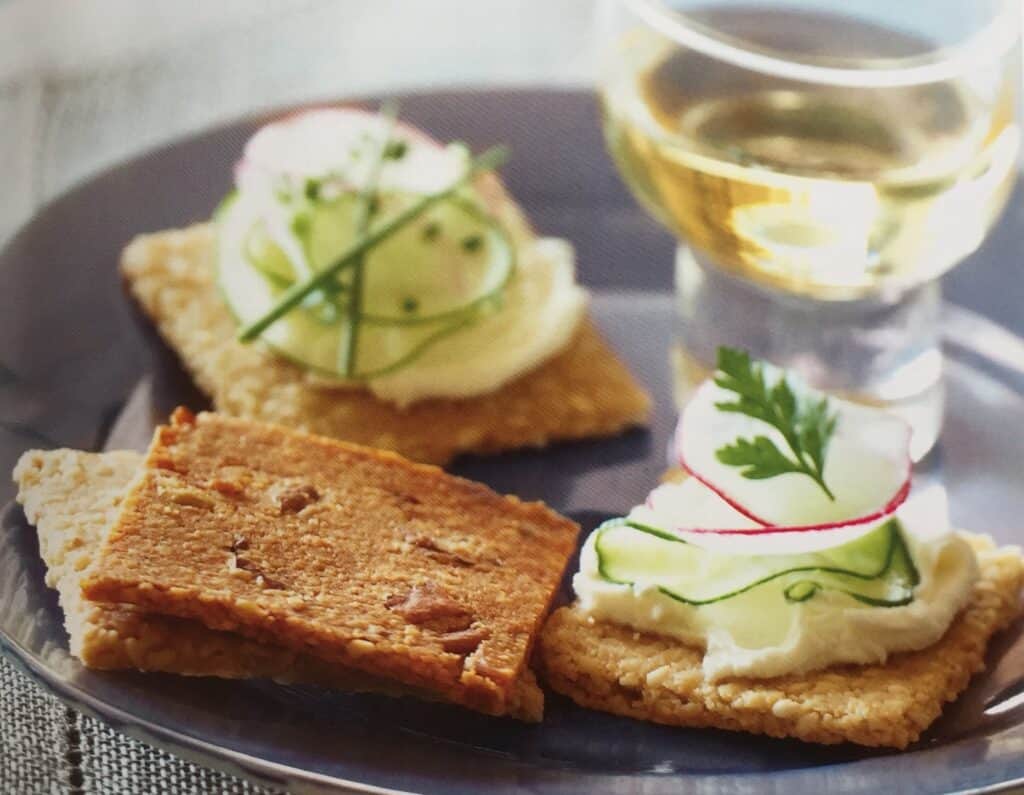 Almond Flour Crackers with Sesame and Spicy Crackers
I think our all-time favorite almond flour crackers have to be the Sesame Crackers from my first book, The Gluten-Free Almond Flour Cookbook.
The other almond flour cracker pictured above, Spicy Crackers are also a favorite. The Gluten-Free Almond Flour Cookbook has five incredible cracker recipes, including a cheese cracker recipe so you can make your own cheese its.
Gluten Free Crackers for Kids
I've loved recreating some of my favorite crackers from childhood into gluten free versions my boys can enjoy.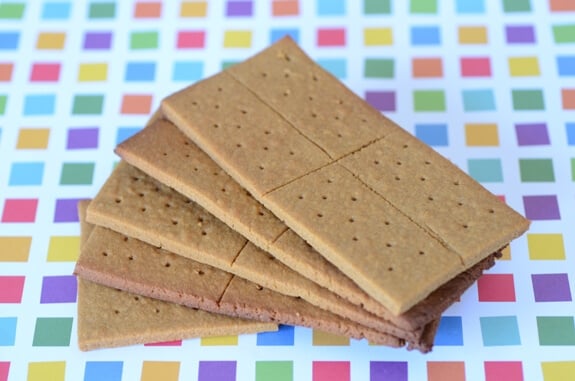 Gluten Free Graham Crackers
Gluten free smores anyone? My Gluten Free Graham Crackers will elevate your s'mores –a gluten free dessert that knocks it out of the park!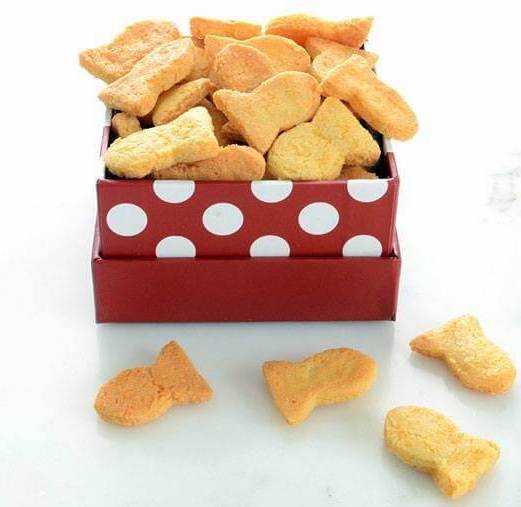 Keto Goldfish Crackers
Keto Goldfish Crackers are more than goldfish crackers, they are essentially fun fish-shaped cheez itz. Now you can have your cheez itz gluten free.
Gluten Free Dip Recipes
Here are my favorite healthy dip recipes for your keto crackers.
Keto Crackers with Dip
I hope you enjoy these recipes for healthy low-carb crackers, along with my keto dip recipes. What's your favorite keto crackers recipe?
This post is an oldie but goodie from the archives. I first shared this Keto Crackers with Salt and Pepper recipe in 2014.