We all know that fresh vegetables are the best in terms of taste and nutrition. And we know that cutting into anything (think of an apple that begins to brown) decreases the life force and freshness of that living thing. However, these are the times (baseball season) that call for creativity and shortcuts.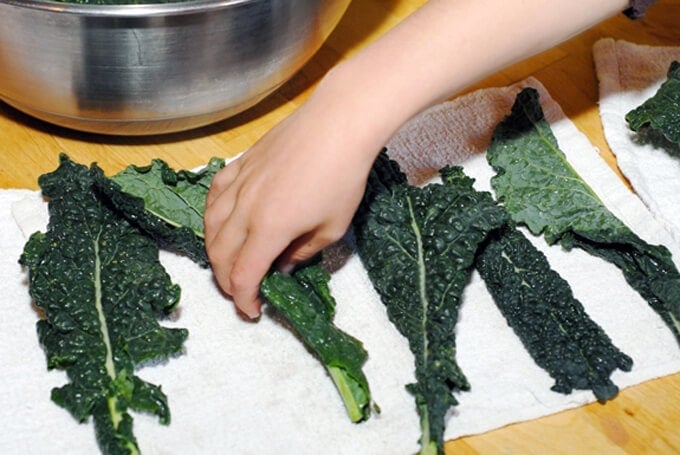 What I love about this little storage trick is that on a busy night I can come home, put a steamer basket and pot with an inch of water on the stove and have kale ready to serve in 5 minutes. With 2 children on 3 different baseball teams this year, I'll need as many shortcuts as I can get.
Serve your kale with gomasio or try this "fancy" dish. Sometimes my boys like to add ume plum vinegar and toasted sesame oil to their steamed kale, though my favorite way to eat it is raw. For other great kale recipes (especially his Kale and Mushroom Stew), see Mark Bittman's blog in the New York Times.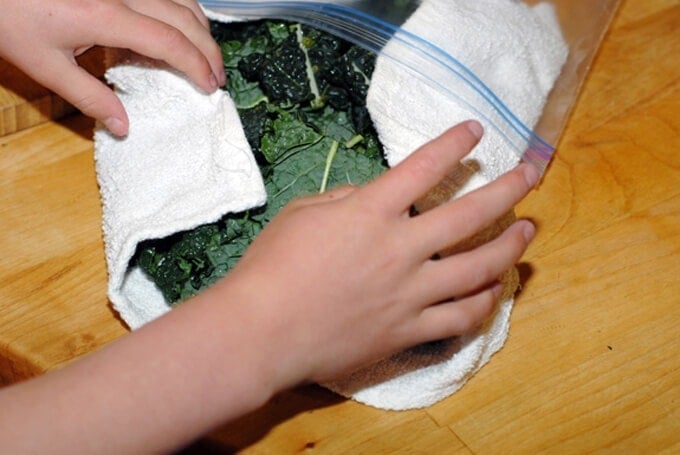 By the way, my 10 year old son was the "hand model" for this shoot and looked forward to it for days –I love how confidently he holds that sharp knife and chops. The boys have had their own knives (smaller, duller versions to begin with) since they were about 4 years old. And they learned young how to make kale an easy, ready to go dish for those busy nights!