I don't know about you, but for us this year has been hard. One thing that makes it a bit better? The smell of Keto Brownies filling our home. Chocolate makes everything more tolerable.
This low-carb dessert is a wonderful holiday gift for friends and neighbors, but it's so good we devour it all year round.
Why? Because this Keto Brownies recipe is a win-win that lets you stick to your Low-Carb Diet while satisfying chocolate cravings.
Keto Brownies Ingredients
My Keto Brownies' ingredients are minimal since the recipe calls for only eight items: macadamia nuts, baker's chocolate, eggs, coconut oil, erythritol, stevia, salt, and baking soda. That's it!
How to Make Keto Brownies
While most brownie recipes use flour, this sugar-free Keto Brownies recipe uses macadamia nuts as its base.
Don't worry, it's nothing fancy, you use plain old macadamia nuts and grind them in the food processor, so there are no hard to find ingredients to make things complicated. Read along to learn how to make Keto Brownies that will quickly become a family favorite.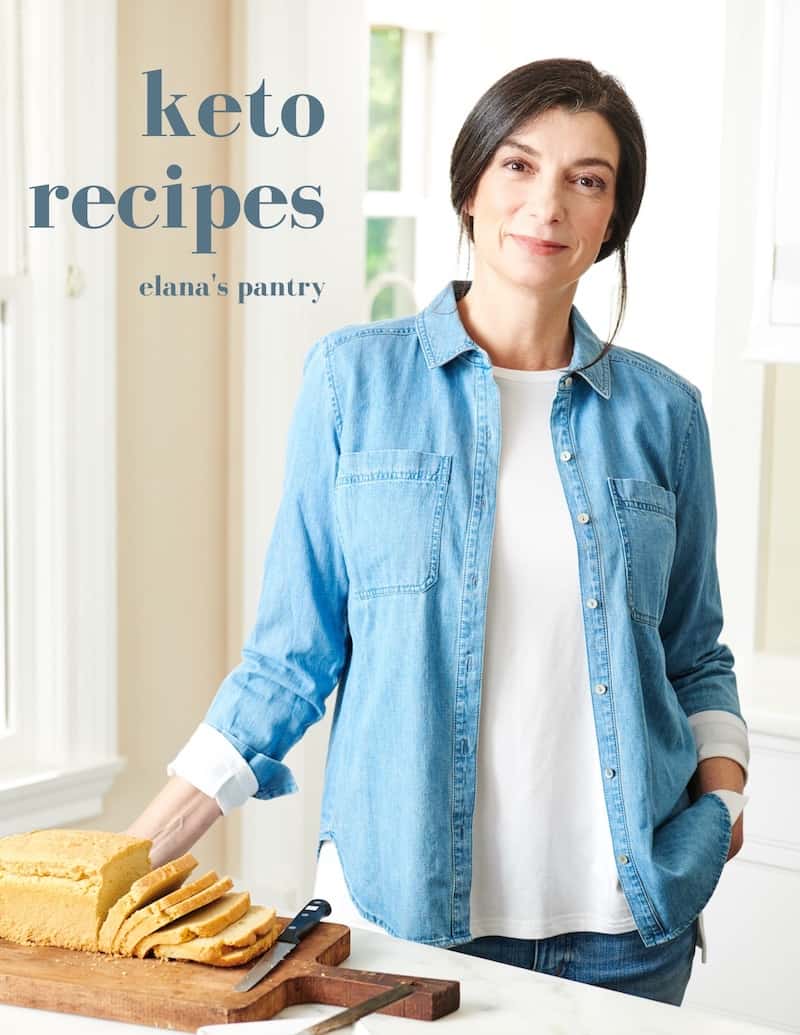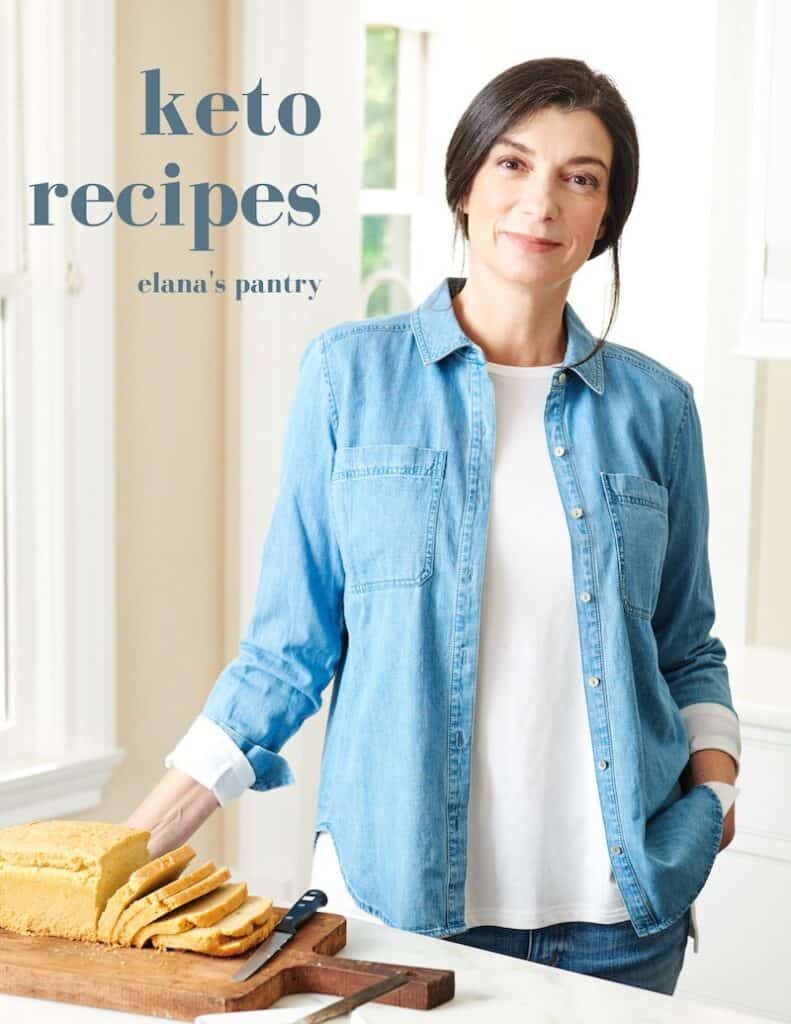 Get My Keto Recipes eBook
Free exclusive eBook, plus recipes and health tips, delivered to your inbox.
The Best Keto Brownies Recipe
I knew I had to create the best Keto Brownies recipe because of your incredible response to my Keto Diet Recipes page. Have you seen it? If not, take a look because readers say it's amazing!
I went on the Keto Diet in 2014 to help deal with Multiple Sclerosis. I've found that this, along with several other alternative strategies including exercise, HBOT, and removing radiofrequency radiation from our home have been incredibly helpful in surviving this awful disease.
The Best Keto Brownies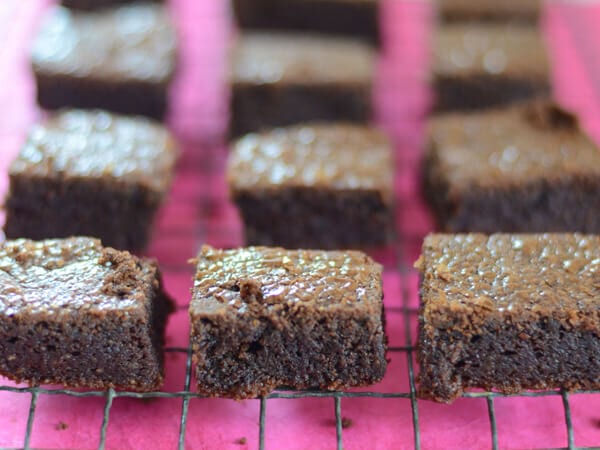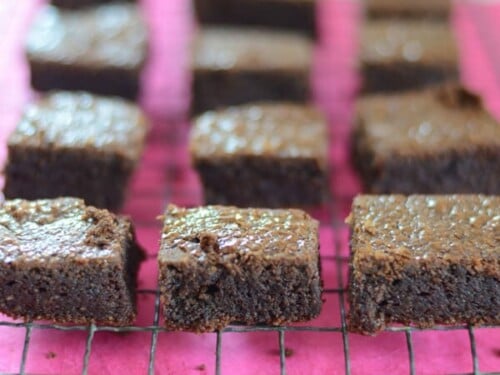 Print
Email
Pin Recipe
Instructions
In a

food processor

pulse macadamia nuts, salt, and baking soda until the texture of gravel

Pulse in chocolate and coconut oil until smooth

Pulse in erythritol, eggs, and stevia

Bake at 350°F for 22-27 minutes, batter will set up when cooled

Cool 1 hour

Serve
Sugar-Free Brownies Recipe with Erythritol
I tested this sugar-free Keto Brownies recipe more than a dozen times. During the process of perfecting it, I noticed that erythritol bakes differently than other sweeteners such as honey or maple syrup.
While those sweeteners readily caramelize, erythritol does not during baking. I found that these sugar-free brownies were just a tad jiggly when I took them out of the oven. They set up beautifully once cooled for a full hour!
Keto Brownies with Stevia
If you are wondering why I prefer my Keto Brownies with stevia, the stevia adds a sweet vanilla taste I love. Use the brand called for in the recipe to get the perfect sweetness.
The Best Keto Sweeteners
Keto Brownies are a labor of love for my readers since I can't eat them. If your digestion is compromised this recipe is not for you.
Erythritol, like other sugar alcohols, is tough on the gut. It's also a corn-based sweetener and I gave up corn in 2001 when I went on a Paleo Diet. For more on this check out The Best Sweetener for the Keto Diet.
Fudgey Keto Brownies Recipe
The boys and their friends, my taste testers, loved these fudgy Keto Brownies. I also made Keto Brownies with butter instead of coconut oil once and the results were every bit as incredible!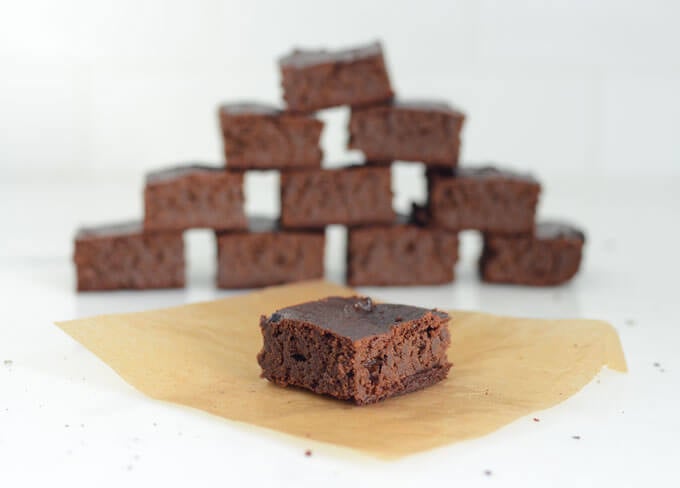 Vegan Nut-Free Brownies
I know, Keto Brownies without Almond Flour or Coconut Flour! I absolutely love the macadamia nuts in this recipe, however, if you're looking for a nut-free brownie, check out my Vegan Nut-Free Brownies made with a sunbutter base.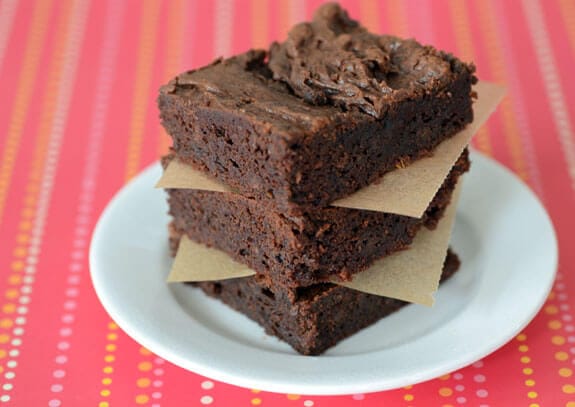 Paleo Brownies
Paleo Brownies, made with almond flour, baker's chocolate, dates, eggs, and coconut oil are an Elana's Pantry classic. These babies are the base for the peanut butter and caramel delights below.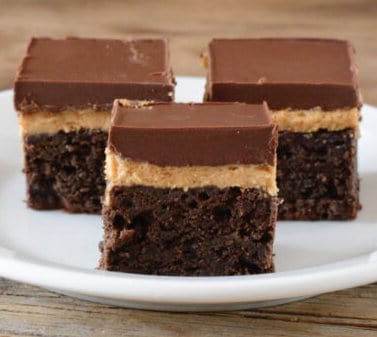 Low-Carb Buckeye
Peanut Butter Brownies
Low-Carb Buckeye Peanut Butter Brownies anyone? All I can say is peanut butter + brownies = heaven.
In this format, you'll find my Paleo Brownies smothered in peanut butter fluff, topped with chocolate ganache. Mr. Pantry's favorite!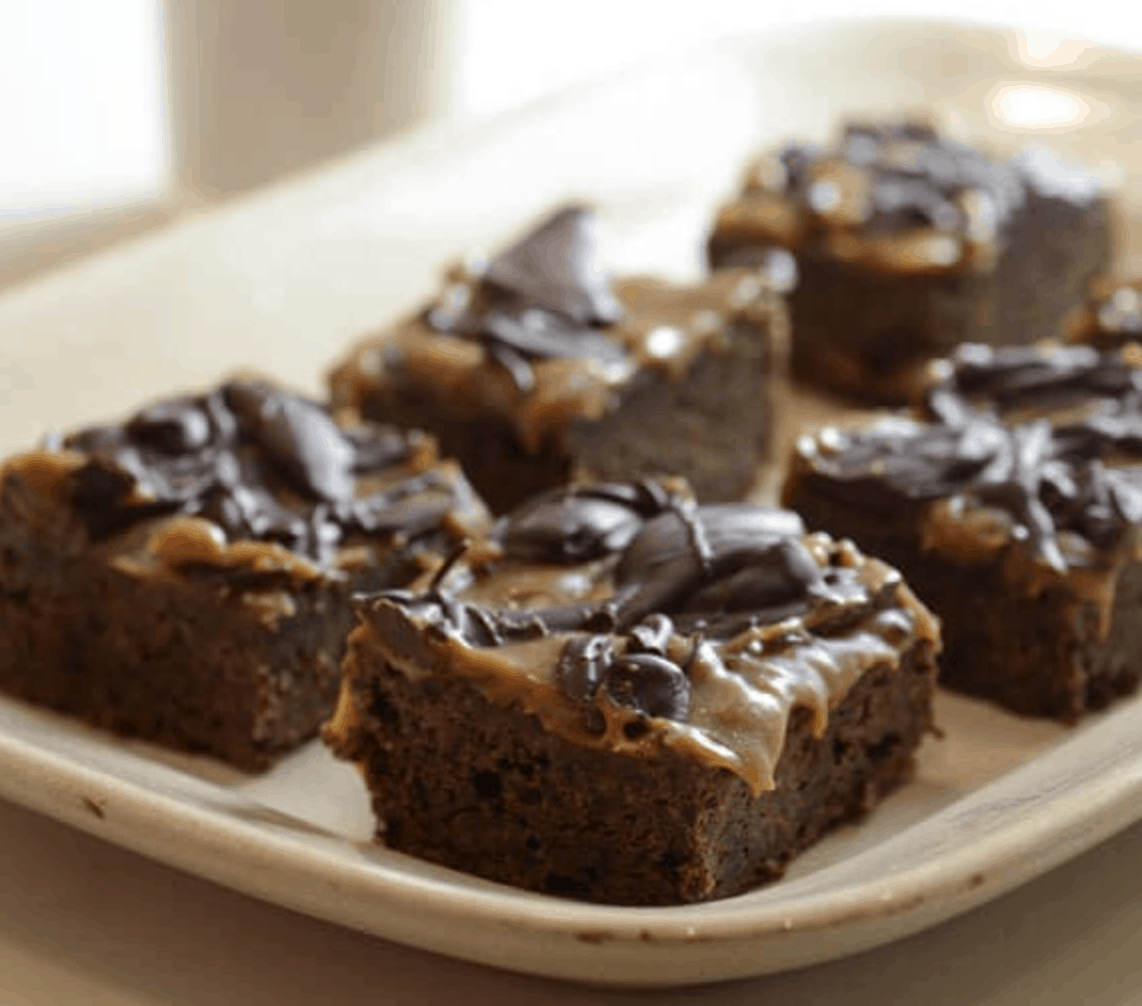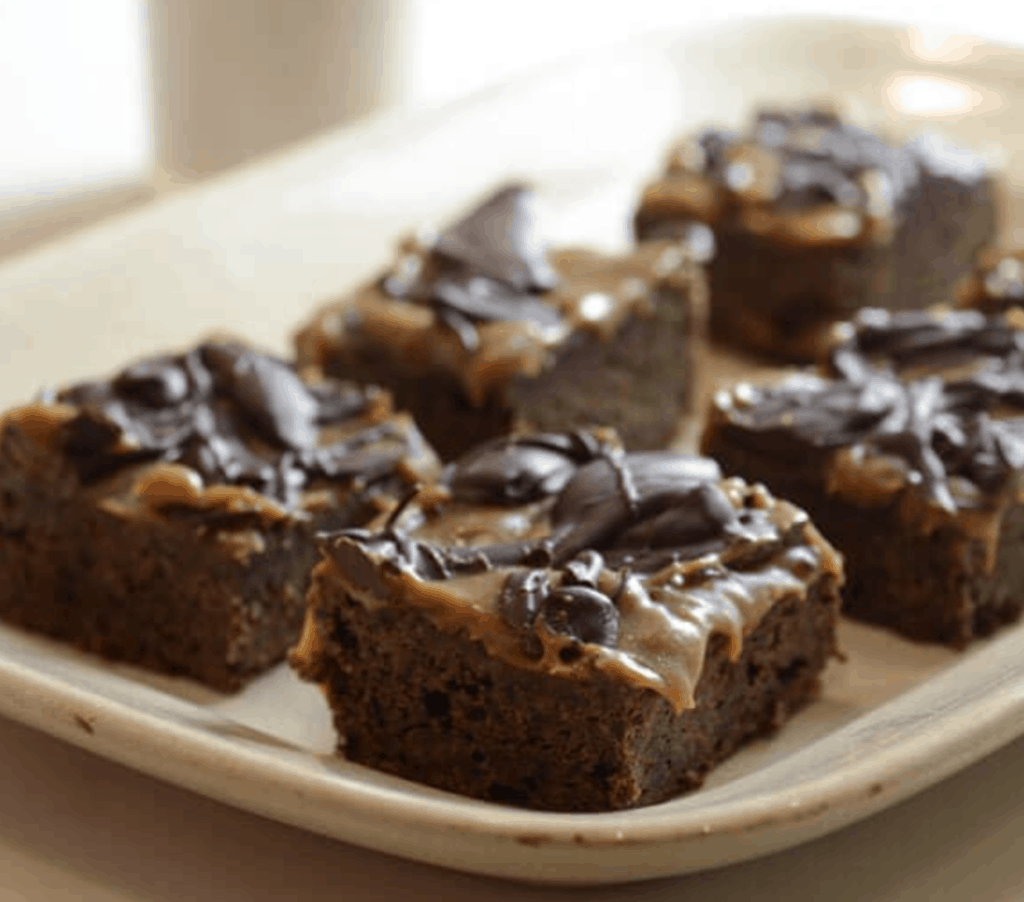 Paleo Caramel Brownies
Paleo Caramel Brownies = the ooooey goooey deliciousness of my Paleo Brownie base with Homemade Caramel and Chocolate Ganache. These are a showstopper.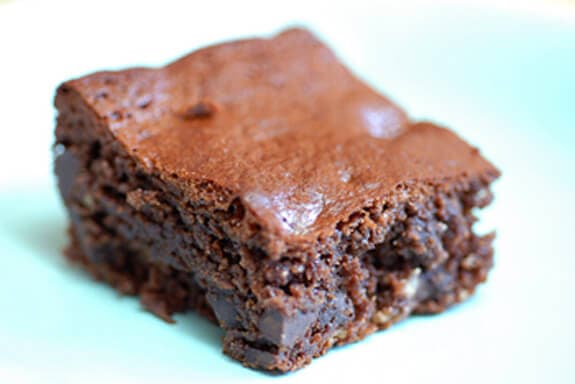 Almond Butter Brownies
My classic Almond Butter Brownies recipe has a nut butter base, along with antioxidant-rich cacao powder, plus eggs, and honey.
I first shared the recipe over a decade ago and it's still a beloved fan favorite. With nearly 500 comments, it's been shared on social media over 60,000 times. Check it out and see for yourself why!
Favorite Low-Carb Keto Diet Recipes
Is there a special Low-Carb Keto Diet recipe you're looking for? Leave a comment and let me know!
This post is an oldie but goodie from the archives. I first shared this Low-Carb Keto Brownie recipe in 2016.