I'm obsessed with this recipe for Huevos Rancheros Casserole.
Recipe for Huevos Rancheros Casserole
This easy breakfast that's healthy reminds me of the chile rellenos casseroles that showed up at the potlucks of my Northern California childhood in the hippy-dippy 1970s.
Back in those days a lot more than THC-A appeared at parties, but that's a story for another blog post.
Easy Dish with Eggs
This heavenly one-pot huevos rancheros style dish is super easy to make.
Fry up an onion in olive oil, while that's happening, whisk eggs and combine them with salsa and cheese. Dump that stuff over the onion, then bake in the oven and you're good to go.
Egg Dish Baked in Oven
When you take the casserole out of the oven be sure to use an oven mitt.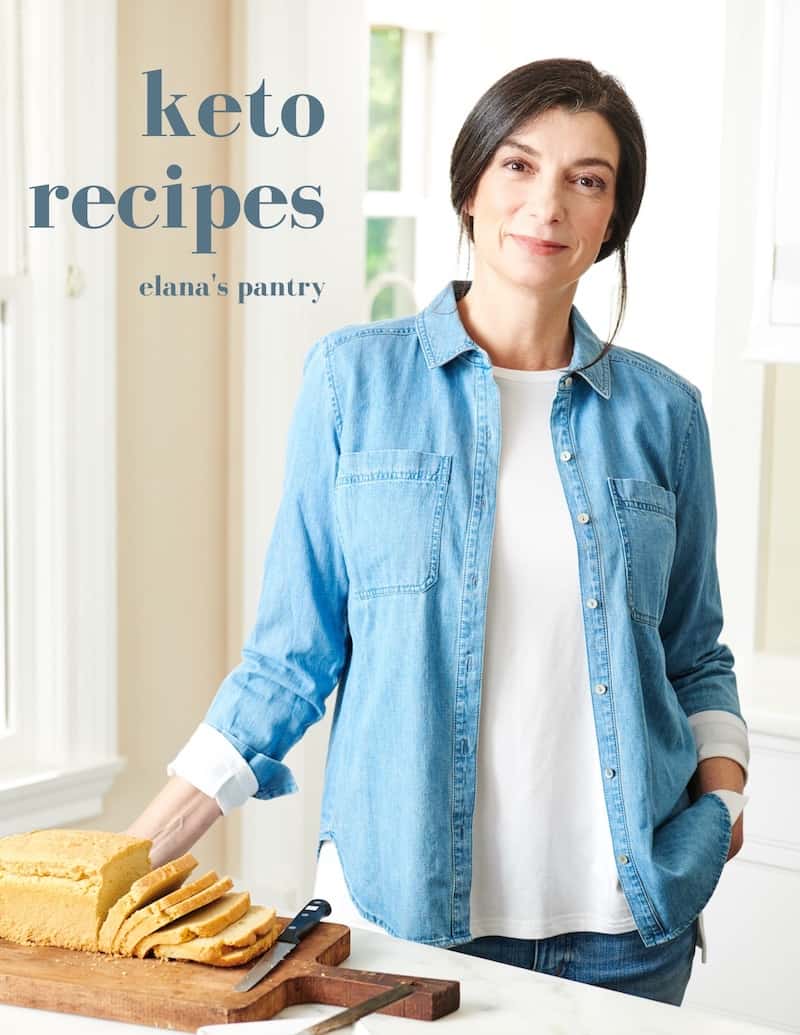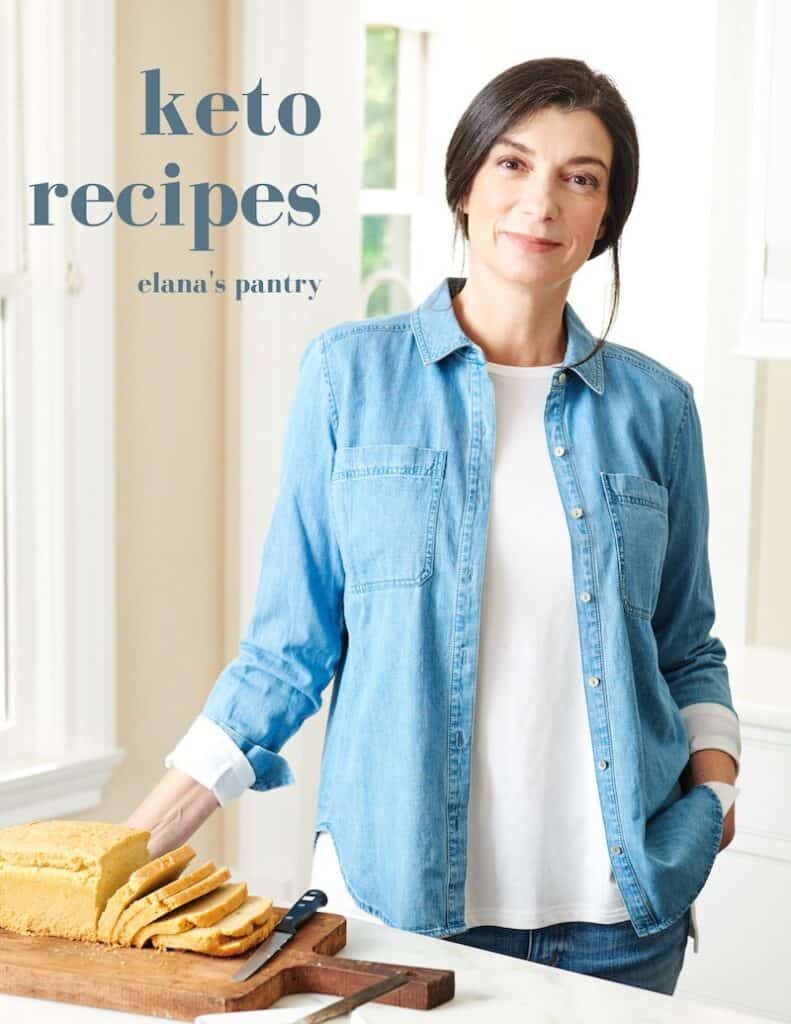 Get My Keto Recipes eBook
Free exclusive eBook, plus recipes and health tips, delivered to your inbox.
That's something Mr. Pantry sometimes forgets when he's helping me in the kitchen. Don't do that!
Recipe for Huevos Rancheros
This easy one-pot keto egg dish is fantastic if you're looking for Keto Diet Healthy Recipes.
With only seven ingredients total, including the salt and pepper, it's easy to throw together for breakfast, lunch, or dinner. We're big fans of one-pot egg dishes over here!
Keto Huevos Rancheros Skillet Casserole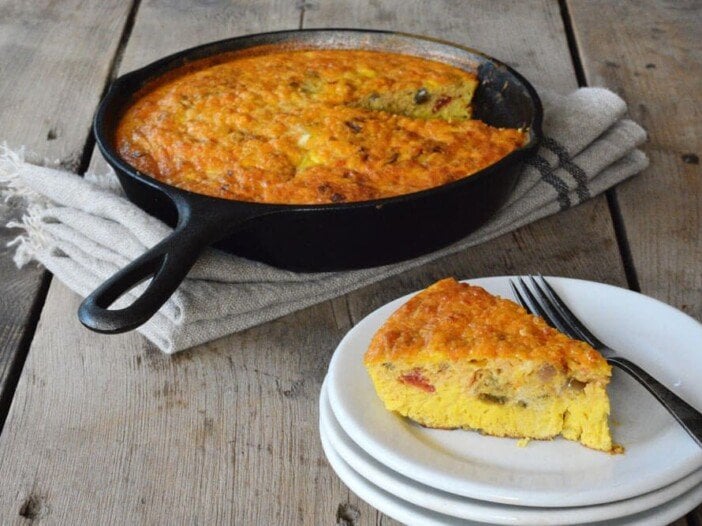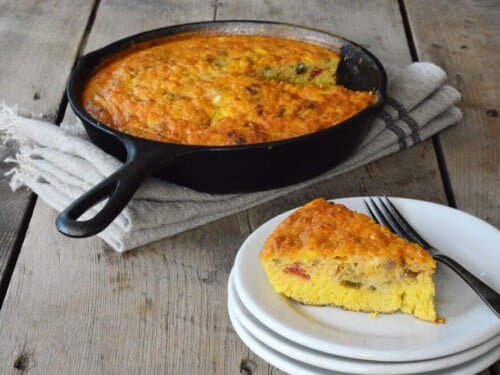 Print
Email
Pin Recipe
Instructions
Preheat oven to 350°F

Sauté onion for 10 minutes until soft

Meanwhile, in a

large bowl

, combine eggs, salsa, cheese, salt, and pepper

Pour egg mixture over onions

Transfer to oven and bake for 30-40 minutes until set

Remove from oven and allow to cool for 10 minutes

Serve
Recipe for Egg Casserole
This recipe for Huevos Rancheros is a fantastic egg casserole that's low carb.
Easy Recipe for Crustless Quiche
I use the quiche recipes from my cookbooks and bake them without the crust when I'm in need of other keto egg casserole recipes.

Above is the Savory Vegetable Quiche recipe from Paleo Cooking from Elana's Pantry. It's a bit lighter than my recipe for Huevos Rancheros Casserole and it's packed with veggies.
But if you're looking for the easiest recipe for crustless quiche, my Huevos Rancheros Casserole takes the cake.
If you're a fan of recipes for crustless quiche like I am, my Huevos Rancheros Casserole is the ultimate! Serve this with sliced avocados and sour cream to take it up a notch. Now that's keto heaven.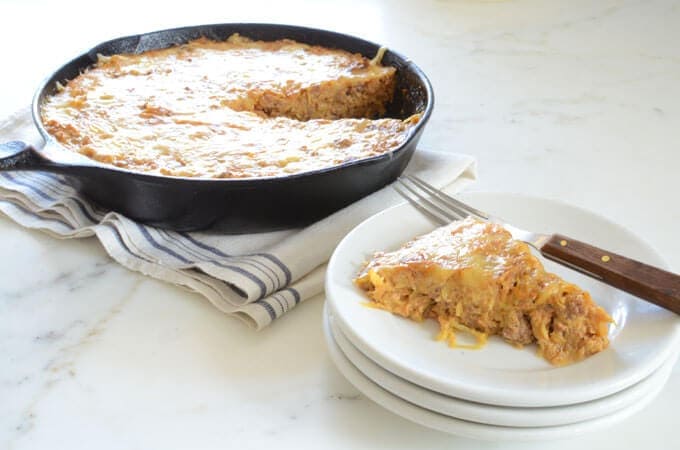 Recipes for Cast Iron Skillet
If you're looking for recipes for a cast iron skillet, check out my Mac and Cheese Skillet Casserole pictured above, or my Cornbread Skillet.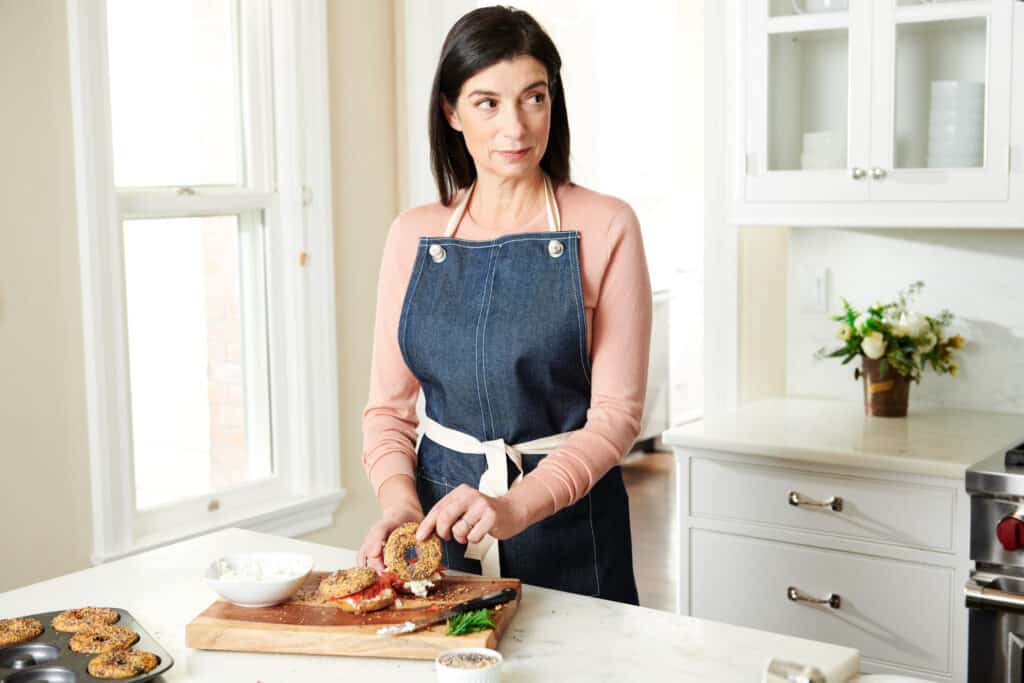 Breakfast Recipes Keto
If you're looking for healthy breakfast ideas that are easy I have all kinds of low carb deliciousness for you!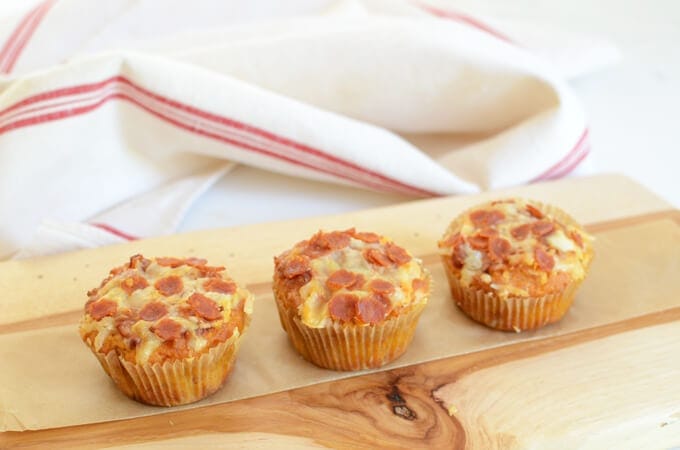 Pizza Muffins
When I was little we used to make pizza with English muffins. Now we make my healthy, low carb Pizza Muffins –they're a huge hit with adults and kids alike!
Our favorite part is letting everyone put their own toppings on the muffins which really elevates your standard pizza night.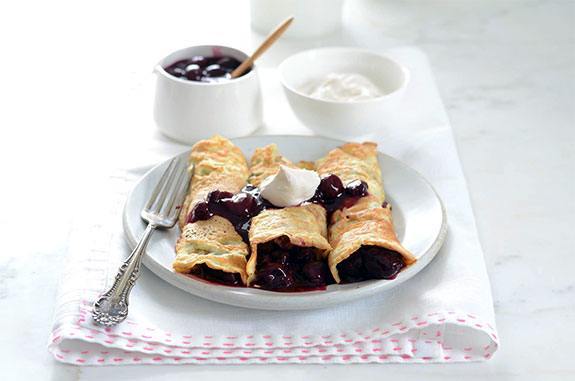 Crepes Recipe Easy
Delicious, super easy to make, and only four ingredients? We must be talking about my recipe for healthy Crepes.
All you need to make this crepes recipe is coconut flour, eggs, water, and coconut oil!
Will you go sweet or savory when you fill them? Above the Crepes are pictured with my blueberry filling and a dollop of Whipped Cream.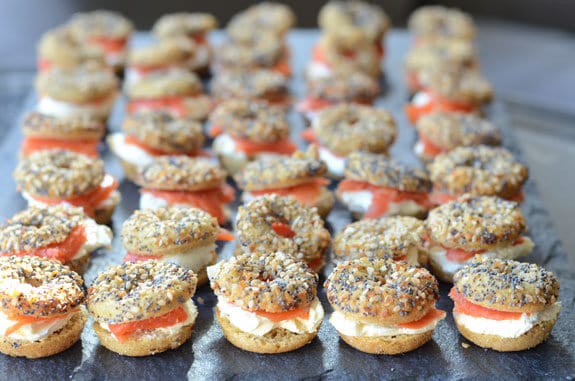 Mini Bagels with Cream Cheese
If these Mini Bagels with Cream Cheese aren't one of the cutest breakfast recipes that's keto, I'm not sure what is.
Much like my Pizza Muffins, these Mini Bagels with Cream Cheese allow for a large variety of customization which makes them extra family-friendly.
Use regular cream cheese for those that can have dairy, or Kite Hill Cream Cheese if you're on a Dairy-Free Diet.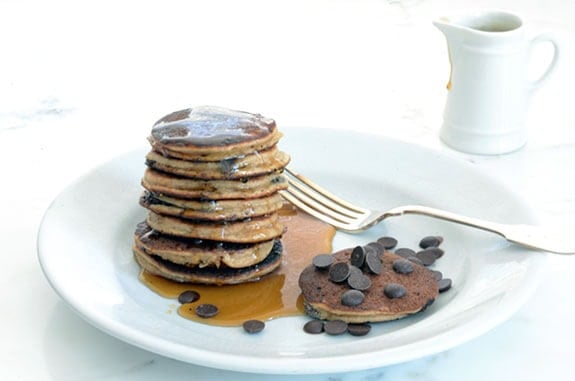 Recipe for Banana Pancakes with Chocolate Chips
My recipe for Banana Pancakes with Chocolate Chips is a favorite healthy breakfast idea that's easy!
Made with a base of cashews, this recipe for healthy pancakes has a mere seven ingredients and that includes the oil you cook them in.
Also, fun fact –no flour! These incredible pancakes are made with cashews a healthy low carb option for those of us on the Gluten Free Diet.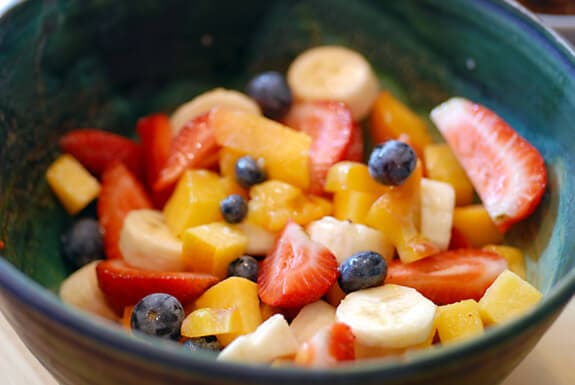 How to Make Fruit Salad
Seems like the simplest thing, but you'd be surprised how many people ask me how to make Fruit Salad.
I taught my boys how to make fruit salad when they were little and they love it at brunch or for a healthy dessert.
We make our fruit salad with bananas, peaches, strawberries, and blueberries, and of course, no added sugar since fruit is nature's candy. Feel free to toss in any other fruits you love!
Easy Breakfast Ideas Healthy
What other easy breakfast ideas that are healthy would you like me to create for you? Leave a comment and let me know what you're craving right now!
This post is an oldie but goodie from the archives, I first shared this recipe for Huevos Rancheros Casserole in 2019.