Traveling with food allergies can be challenging. Both my son and I have celiac disease, so we're careful about what we eat, especially when we travel. I learned long ago that packing healthy travel snacks for the whole family makes travel easier and more pleasant.
It doesn't matter whether we're going on a road trip, or heading to the airport, I take the same healthy snacks with us regardless. And, even though my husband and younger son don't have food allergies, these snacks are so satisfying they devour them as well.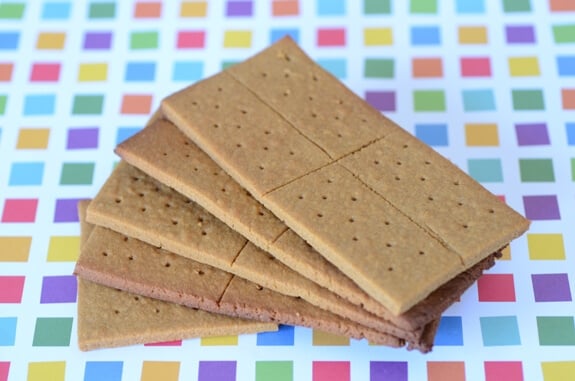 Grain-Free Crackers
I love packing crackers for when we are on the road. My favorite paleo cracker recipes for travel are Sesame Crackers, Goldfish Crackers, Salt & Pepper Crackers, and Paleo Graham Crackers. Aside from being easy to make, crackers are a great vehicle for travel snacks that you can pick up once you arrive at your destination. Toppers like guacamole, goat cheese, and hummus are fantastic on my crackers.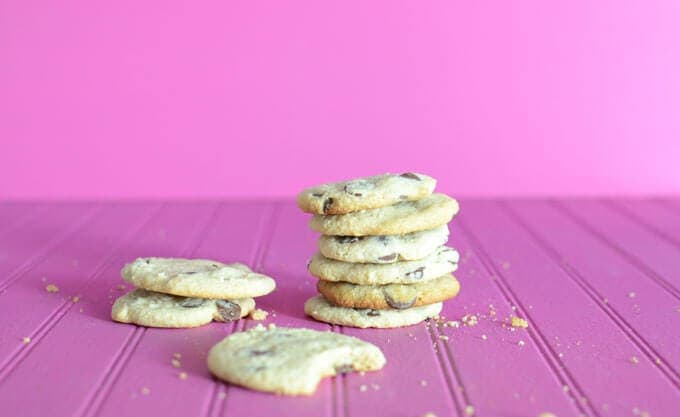 Paleo Cookies
When I have a little extra time the night before a trip I make my Paleo Chocolate Chip Cookies. With only 7 ingredients, it's the easiest cookie recipe around! Healthy too. It's nice to have a decadently delicious cookie that can double as a healthy travel snack on hand in airports when junk food is everywhere. Here's a link to all of my grain-free cookie recipes for you to choose from!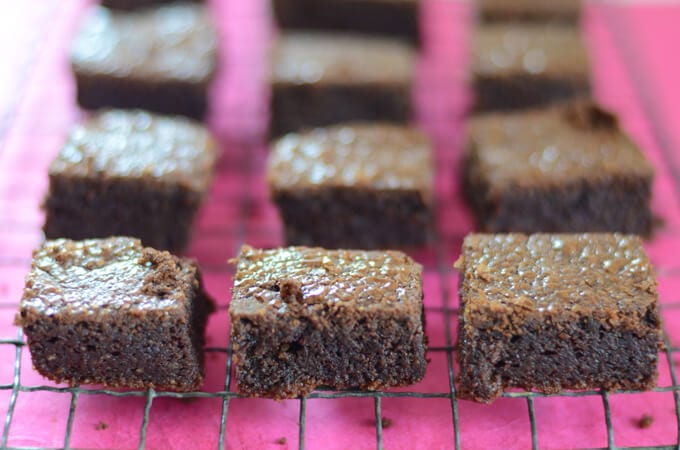 Brownies and Power Bars
My Keto Brownies are another fantastic low-carb snack that travels well! In addition, you might like my Best Ever Bars, Cherry Vanilla Power Bars, and Chocolate Almond Joy Bars, all tasty snacks and desserts that are packed with robustly healthy ingredients to keep you satisfied while you're traveling. I have a gazillion more healthy Bar Recipes for you to choose from as well!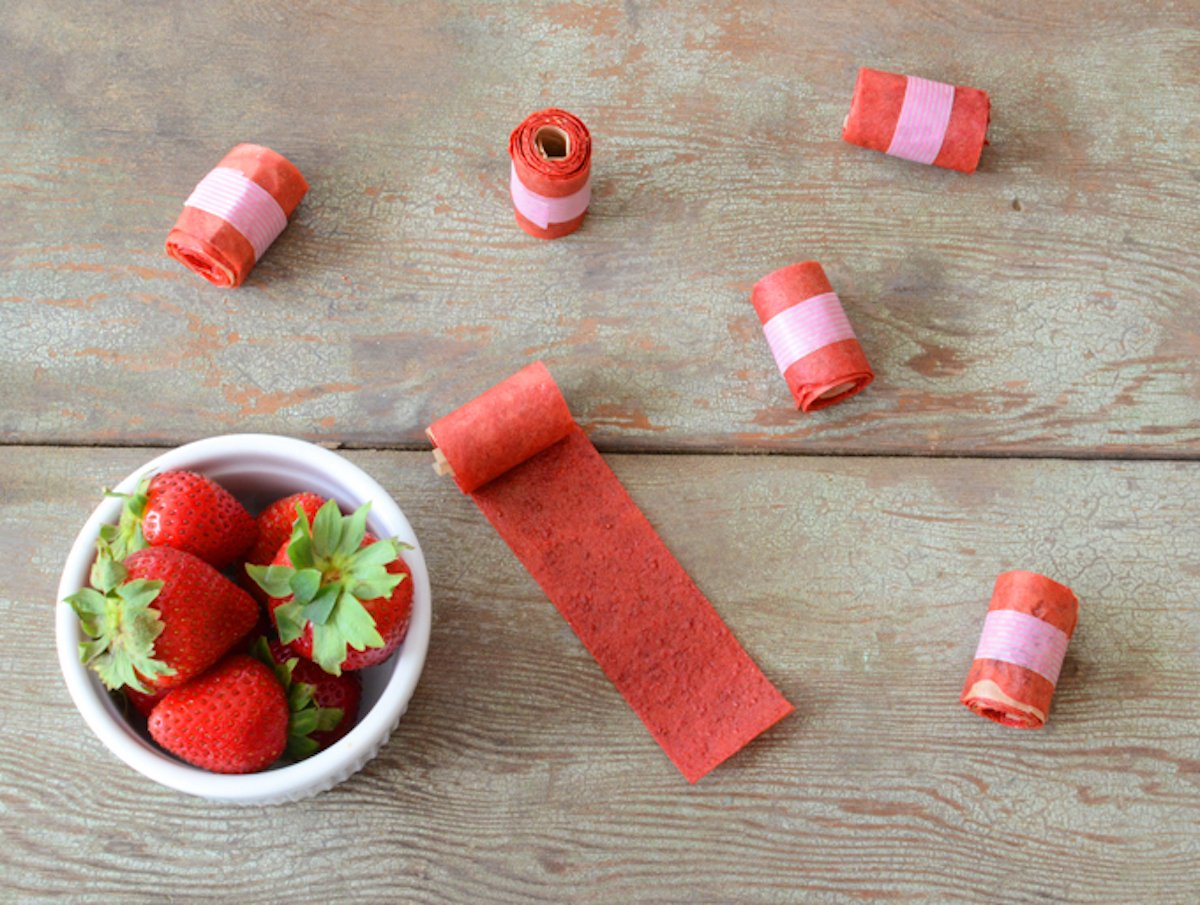 Low-Carb Fruit Leather
My Strawberry Lemonade Fruit Roll Ups recipe contains only 2 ingredients. Better yet? No pre-cooking required. Just whiz your strawberries and lemon juice in the blender and pour the mixture onto a tray to bake at a low temperature. This recipe is so simple it doesn't require a dehydrator, you can make it in a regular oven. These fruit roll ups, which we used to refer to as fruit leather back in the day, are super tasty but not too sweet. They're a low-carb fruit leather that won't spike your blood sugar. The boys and their friends devour this healthy snack when we're home and it travels very well too!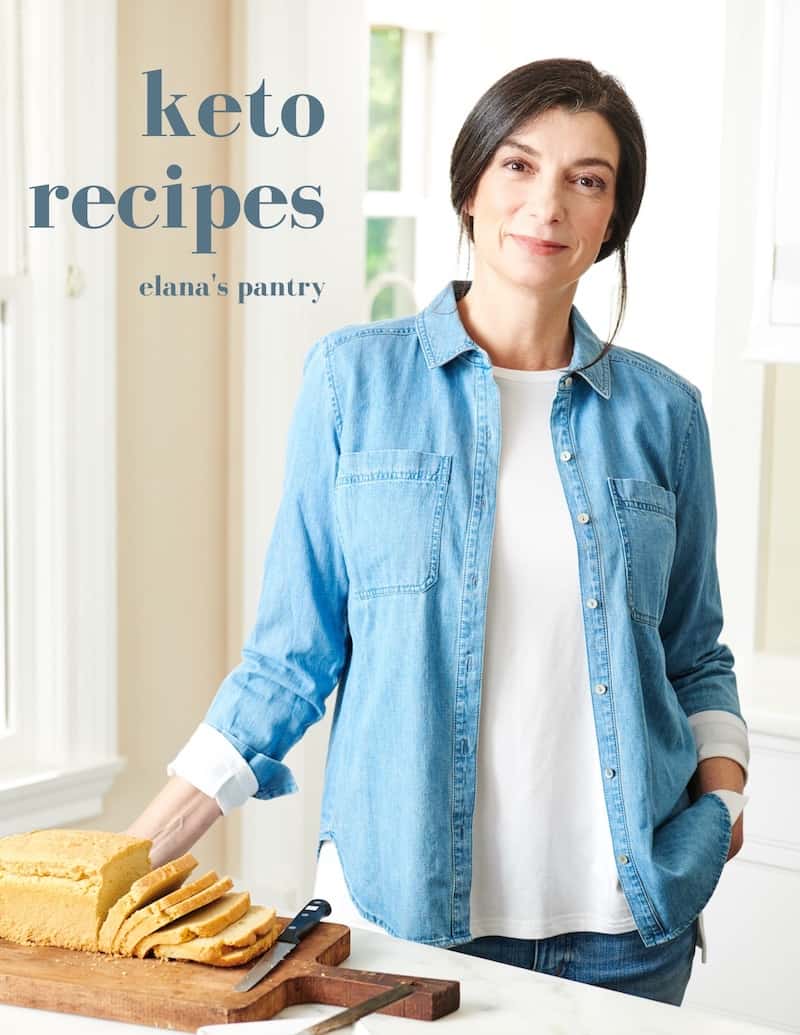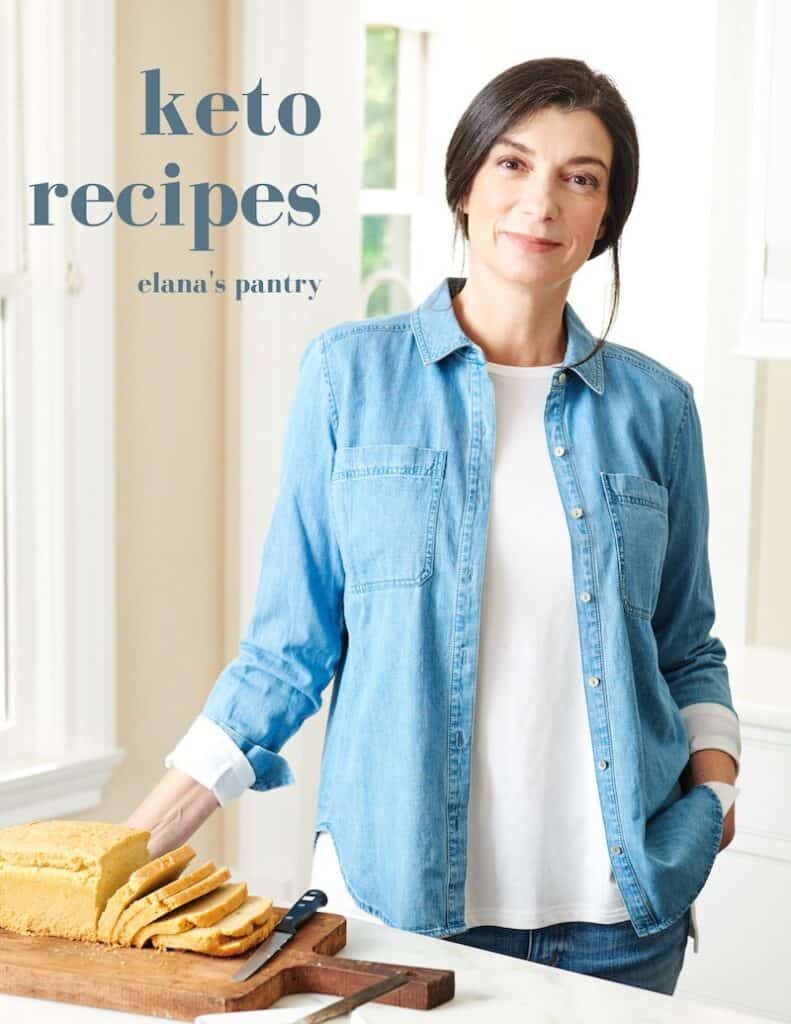 Get My Keto Recipes eBook
Free exclusive eBook, plus recipes and health tips, delivered to your inbox.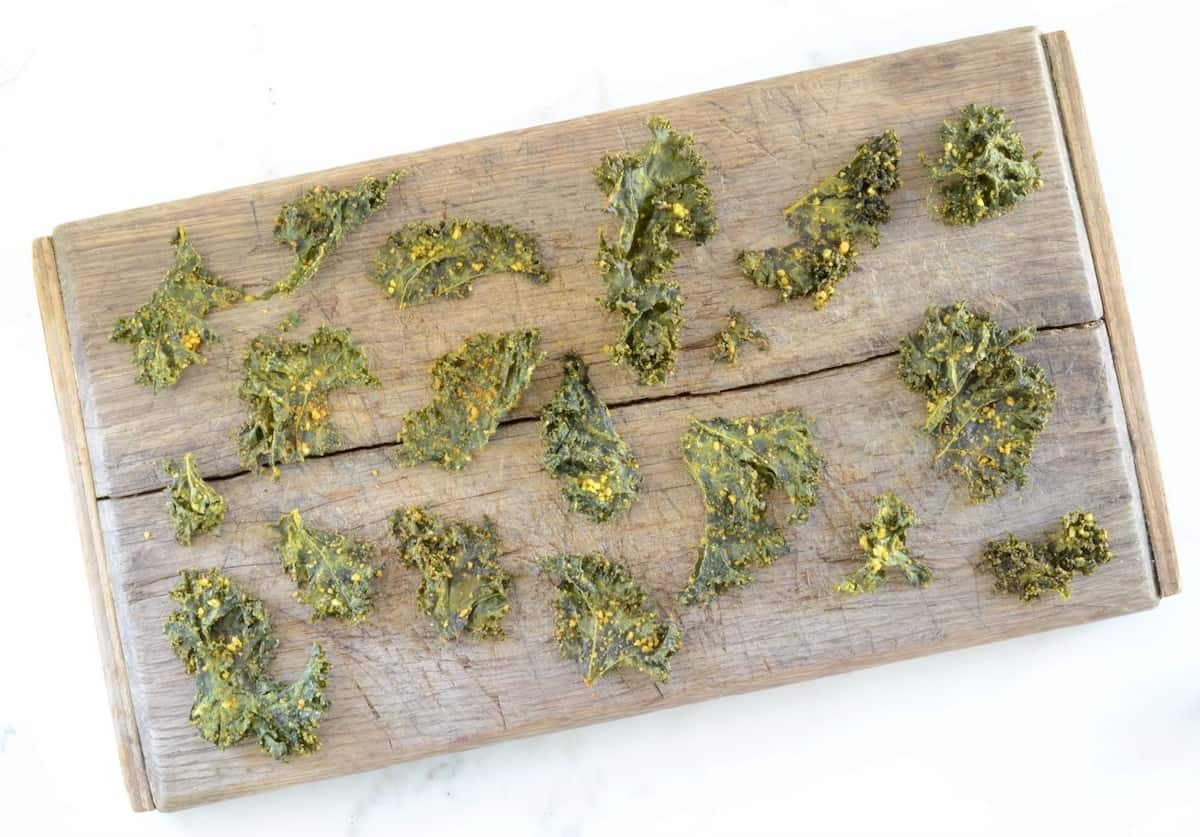 Kale Chips
In the mood for a savory snack while you travel? My boys and their friends go gaga for these Barbecue Kale Chips! One of my younger son's friends asks for these kale chips every time he comes over to our house. Teenagers eating organic green vegetables that I grow in my garden? Mission accomplished! I love taking them on trips too since they're my healthy version of potato chips.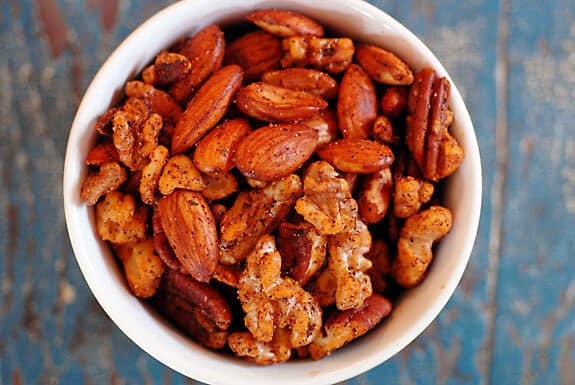 Nuts
Nuts are a no-brainer when it comes to travel. Nutrient-dense, low-carb, and easy to pack, they're my favorite snack for when I'm on the go. You can buy your own (I'm partial to these salted macadamia nuts), or make one of my incredible nut recipes if you plan ahead. Spicy Party Mix is an all time favorite. Fans love the zing that chili and chipotle add to this healthy mix of almonds, cashews, and pecans, along with the burst of sweet energy provided by golden raisins. My Roasted Almonds are another fantastic staple for travel. So are the Paleo Spiced Nuts pictured on the left. Here's a link to all of my Nut Recipes so that you can choose your favorite!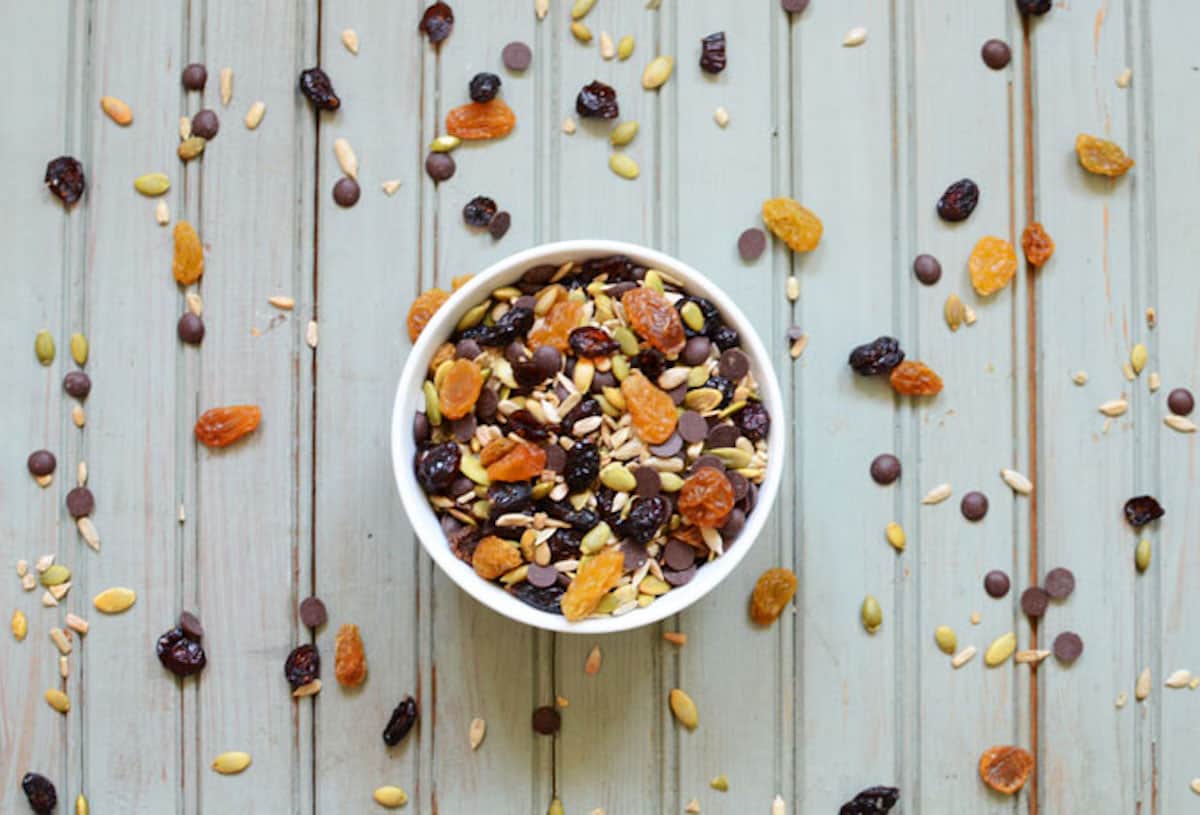 Nut-Free Snacks
You're still in luck here if nuts aren't your thing. What do I have for you? Nut-Free Trail Mix, which is a fan favorite for those whose children attend schools that have a nut-free policy. You'll also find Nut-Free Snacks that include my Chili Roasted Pumpkin Seeds, Cranberry Coconut Power Bars, and last but definitely not least, your traveling companions will love my Pumpkin Chocolate Chip Cookies! I have loads of other Nut-Free Snack recipes for you to choose from!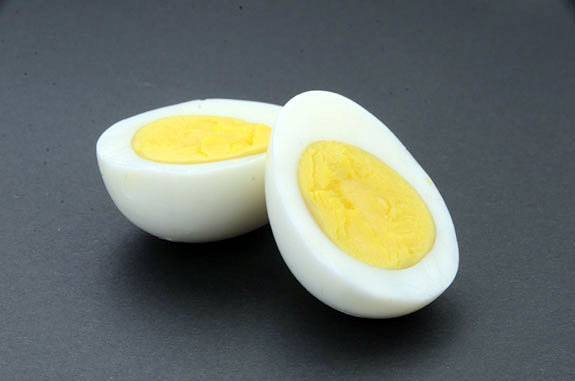 Hard Boiled Eggs
If you're not traveling you'll still want to try my Hard Boiled Egg recipe. It's one that fans rave about it. Trust me, the comments on that post are effusive and folks tell me my method for hard boiling eggs is life changing!
Hard boiled eggs are super satisfying. With 6 grams of protein in an egg, they're packed with energy and full of good fat that will satiate you. When we encounter travel delays I'm super relieved to have hard boiled eggs with me. I don't worry about the boys missing a meal when I have this protein source on hand. I keep the eggs in a ziploc bag with a little freezer pack so that they stay fresh.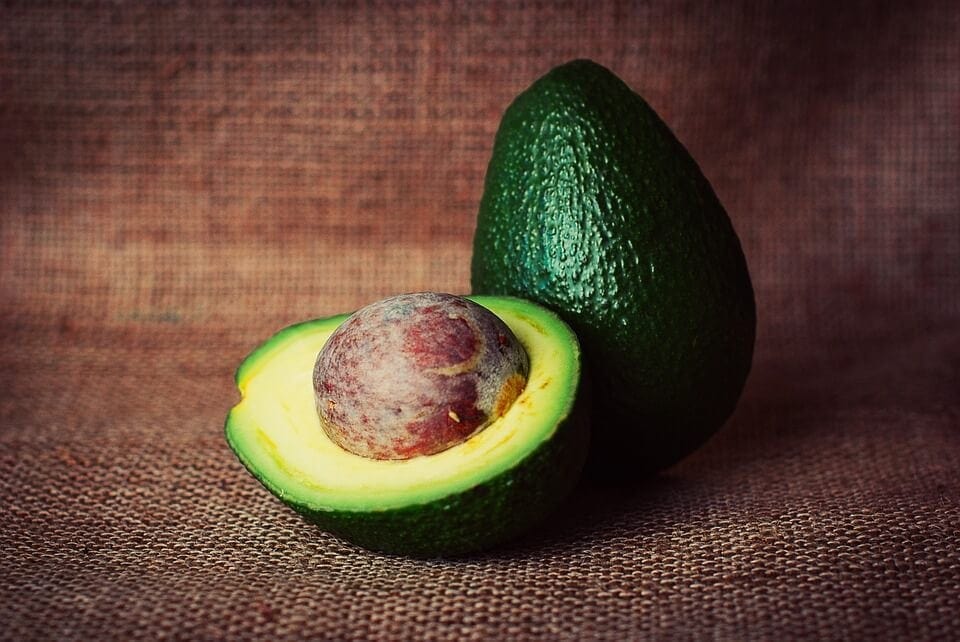 Avocados and Fruit
Avocados are a fruit packed with healthy fat that's extremely satiating. When we're going on a trip I slice a couple of avocados in half and leave in the pit to preserve the flesh and keep it green. Then I place the avocados in a ziploc bag. I also bring a little spoon to scoop out the avocado. We love this quick and filling snack. The great thing about avocados and other fruit is that they come in their own wrapper and are super easy to pack. Apples, pears, and bananas also make great healthy travel snacks!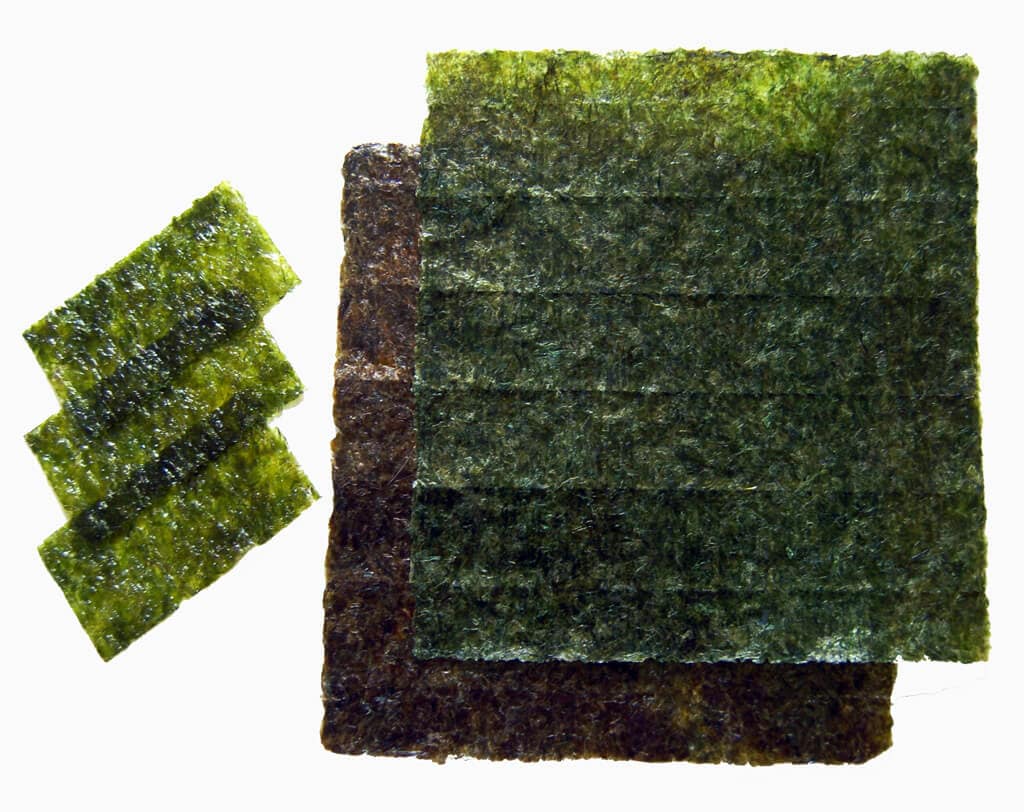 Organic Roasted Seaweed Snacks
Seaweed is a wonderful source of iodine and perfect for satisfying salt cravings while we travel. Given how savory and satisfying seaweed snacks are I find them to be another good substitute for potato chips. If you don't have time to whip up a batch of my homemade kale chips recipe above, organic roasted seaweed is the perfect stand in.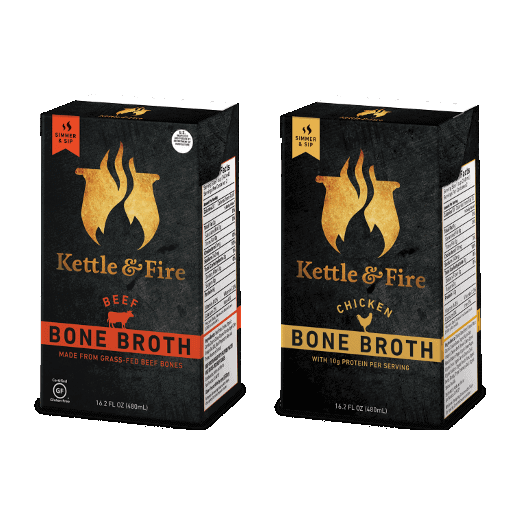 Bone Broth
I pack my favorite bone broth when we're on road trips and drink it straight from the carton! The great thing about this product, in addition to the 8-10 grams of protein per serving, is that it doesn't require refrigeration!
I love this bone broth because it tastes great and provides me with hydration and protein at the same time!
When I travel I am very careful with my health and do my best to stay in my routine which consists of sleeping at least 8 hours every night and walking 30 minutes or more a day.
I often find that I benefit from fasting while we travel, especially when flying. Drinking lots of water rather than eating rests my digestive system. Yes, it's a tad ironic to talk about fasting along with healthy snacks for travel, but I assure you, sometimes fasting is the best "snack" of all!
For more information on healthy travel, see my 5 Tips for Healthy Travel post.