Looking for a delicious Halloween snack? Spicy pumpkin seeds tossed in chili powder, olive oil and a touch of salt are a healthy treat during this junk food filled time of year.
These heavily spiced seeds are also great for the change in seasons when everyone seems to be coming down with a cold or sore throat, as chili powder is full of both anti-inflammatory and anti-infectious agents, as well as antioxidants.
If your little ones like chili powder as much as mine (he puts it on everything), they'll enjoy this quick and easy gluten free snack.
Chili Roasted Pumpkin Seeds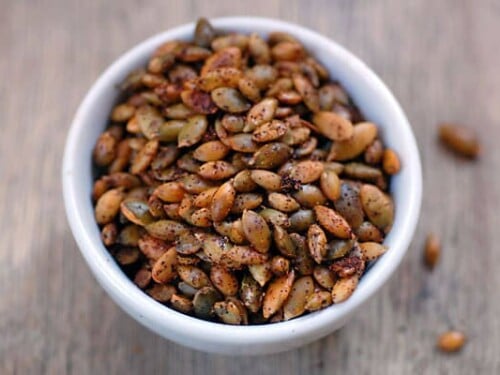 Print
Email
Pin Recipe
Instructions
Stir frequently, for 3-5 minutes, until seeds make a crackling noise, some will even pop

Remove pan from heat and stir in olive oil, then chili powder and salt

Cool and serve
With a bounty of squash and pumpkin this time of year, it is wonderful to harvest the seeds and roast them, which we often do here in my kitchen. This recipe however, uses shelled pumpkin seeds, which I purchased at the health food store. I'm sharing this with you as it is my favorite recipe for spicy roasted pumpkin seeds.
While many people toast pumpkin seeds in the oven, this recipe calls for a cast iron skillet on the stove top. If you don't have (or want to use a skillet) feel free to experiment and let us know how it goes. As I often say, if you are making changes to a recipe, the only way for me (or you) to find out if your changes work is to actually test them (I don't have a magic substitution ball at home, I just test a recipe dozens of times until it is exactly the way I want it to be). So don't be shy, get in the kitchen and experiment!
How do you like to roast your pumpkin seeds? With the shell on? Shell off? What spices do you add when you cook up a roasted pumpkin seed recipe?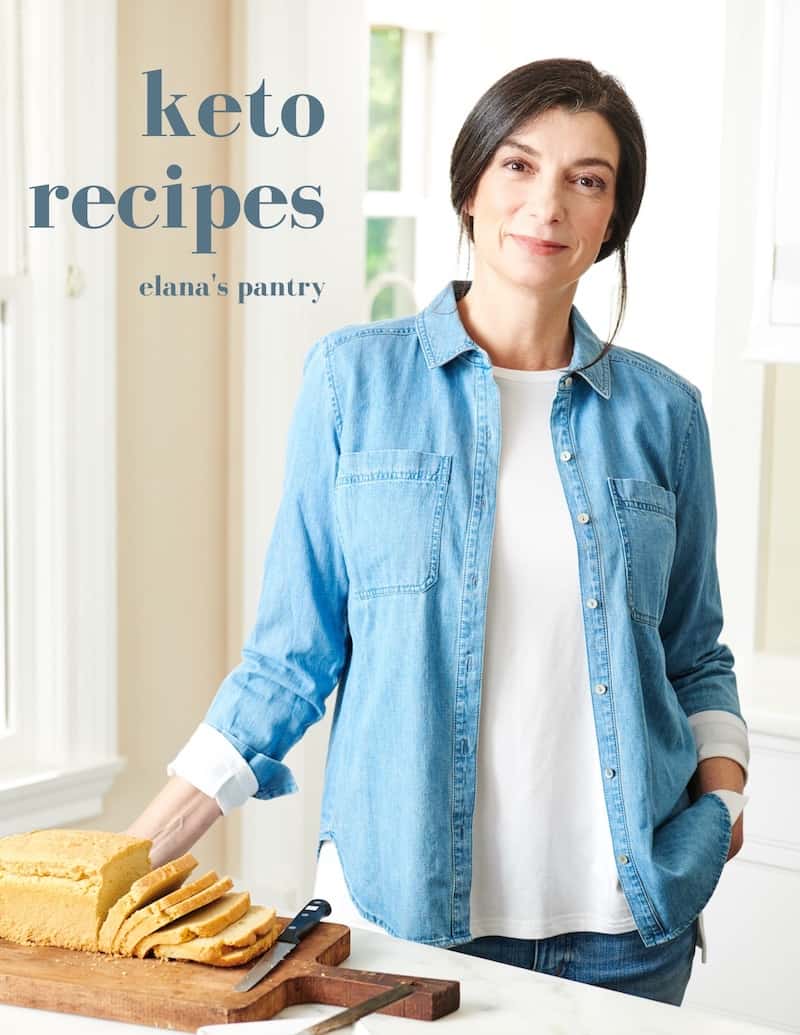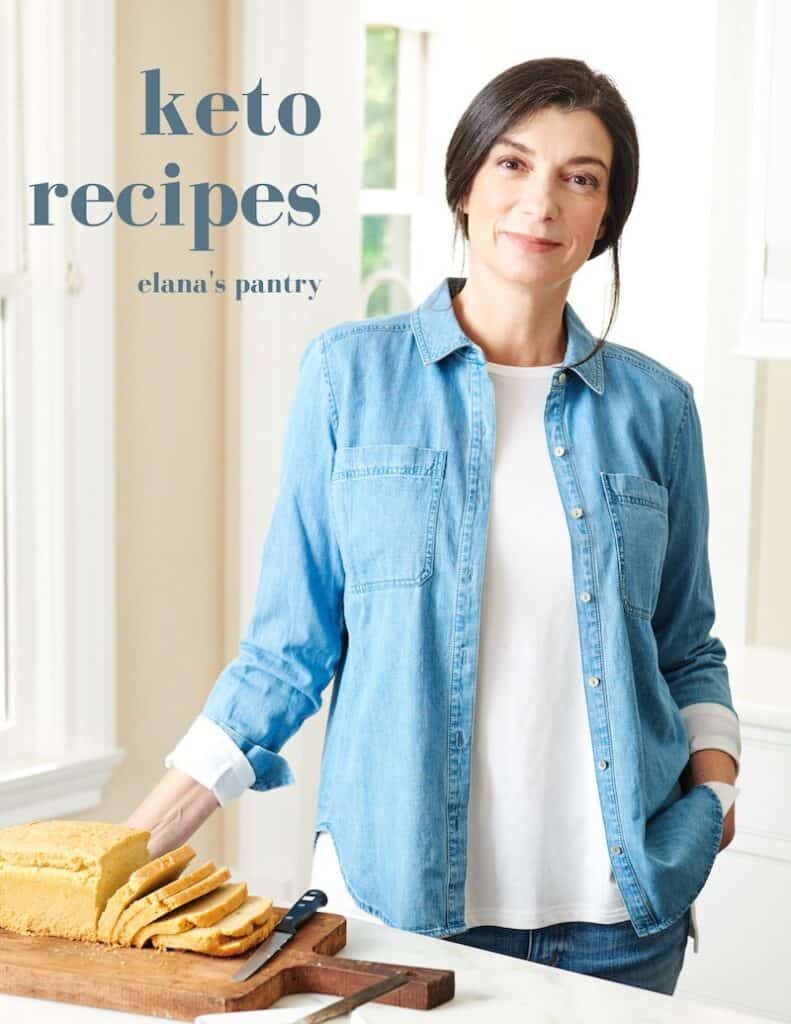 Get My Keto Recipes eBook
Free exclusive eBook, plus recipes and health tips, delivered to your inbox.
More healthy recipes with pumpkin seeds:
–Cranberry Almond Loaf
–Granola
–Multi "Grain" Crackers