If you adore spicy food, my easy Salmon Wasabi Burgers recipe will hit the spot.
Burgers that Taste Like Wasabi Sushi
The pungent, hot taste of wasabi and ginger, married with rich, unctuous salmon, is a match made in sushi heaven.
Why I Use Wild Caught Salmon
I make these spicy burgers with wild caught salmon and a handful of other healthy ingredients. You may be wondering why I use wild caught salmon rather than farm raised.
Why Farmed Salmon is Bad
Wild-caught salmon has lower contaminant levels of harmful compounds such as antibiotics, heavy metals, and pesticides1 making it a great choice for me.
Animal Protein and the Keto Diet
Since I follow a keto diet rich in animal protein, it's important for me to assess where my food comes from –I stick with organic beef and poultry, and wild seafood.
Salmon Keto
Salmon is a fantastic keto food because it's low in carbohydrates, high in protein, and has a decent amount of fat. Keep reading for detailed macronutrient information for salmon.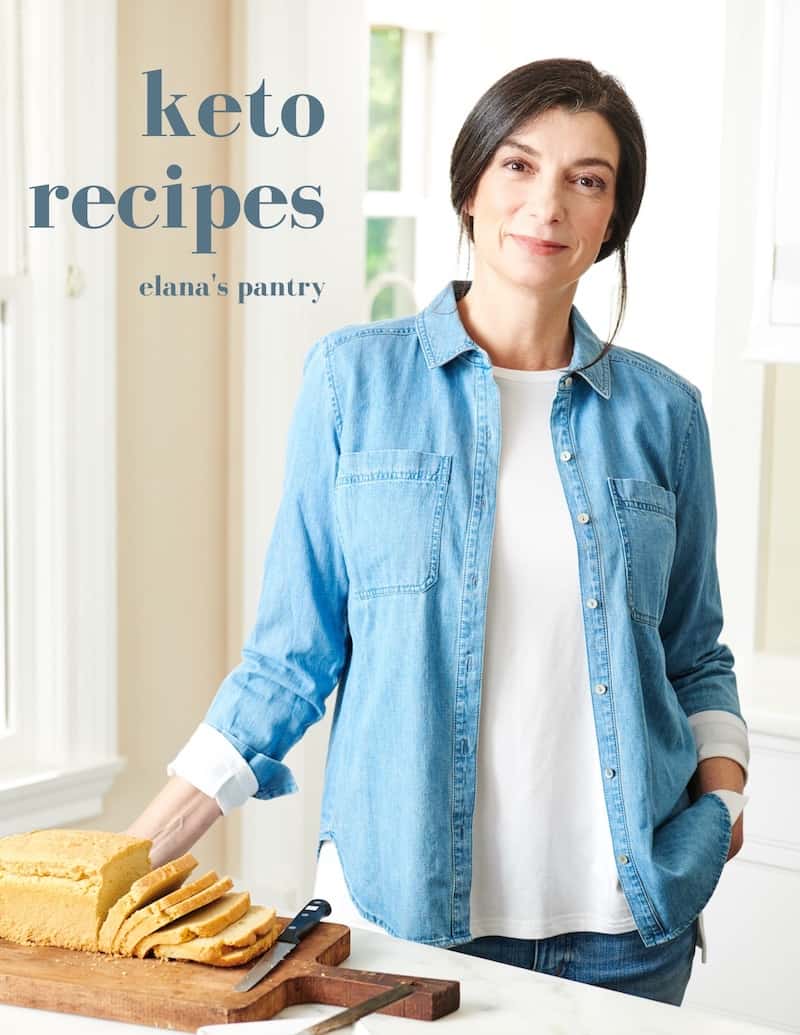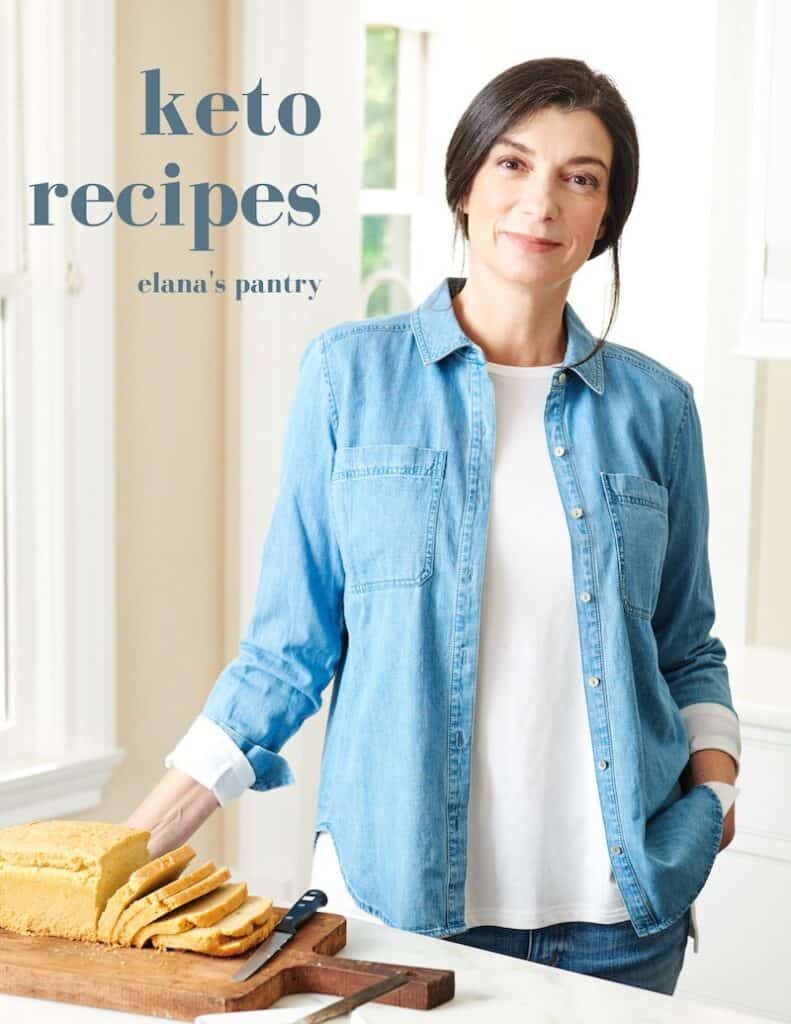 Get My Keto Recipes eBook
Free exclusive eBook, plus recipes and health tips, delivered to your inbox.
| | | | | | | |
| --- | --- | --- | --- | --- | --- | --- |
| Animal Protein (4 oz) | Calories | Carbs | Fiber | Net Carbs | Protein | Fat |
| Chicken | 171 | 0g | 0g | 0g | 35g | 4g |
| Beef | 209 | 0g | 0g | 0g | 33g | 8g |
| Salmon | 157 | 0g | 0g | 0g | 23g | 7g |
Salmon Calories
Ounce for ounce, salmon is not a low calorie food, but it's an incredibly nutrient dense source of calories, and nutrient density is what matters most to me.
Salmon is fabulous super food and a superior source of protein that's rich in:
Potassium
Omega-3 Fats
Selenium
B-12
This easy salmon burger recipe will show you that healthy food can taste as good or even better than junk food.
Spicy Salmon Burgers Recipe
Seasoned with spicy wasabi, along with cilantro, scallion, ginger, and lime, my Salmon Wasabi Burgers recipe is one super palate pleaser.
Salmon Wasabi Burgers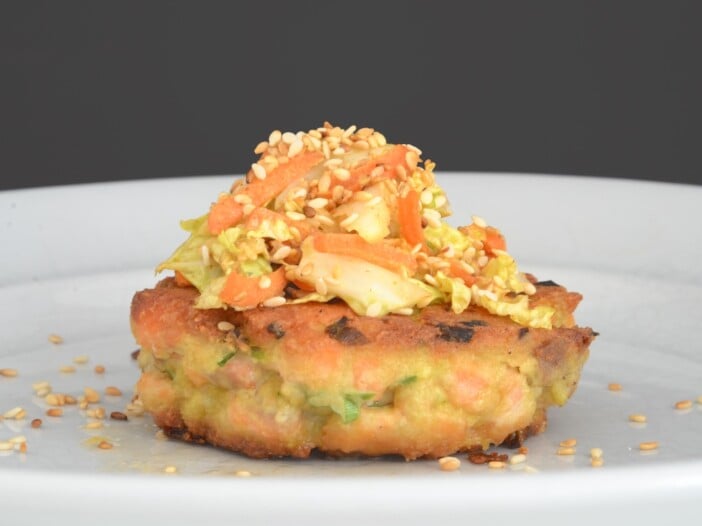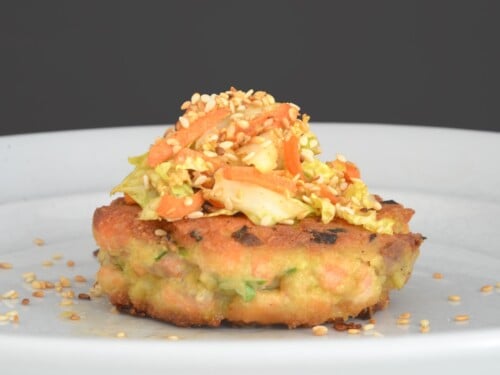 Print
Email
Pin Recipe
Ingredients
1

pound

skinless salmon filet

1

tablespoon

fresh ginger,

peeled and minced

¼

cup

fresh scallions,

finely chopped

¼

cup

fresh cilantro,

minced

1

tablespoon

freshly squeezed lime juice

1

teaspoon

celtic sea salt

¼

cup

wasabi powder

1

tablespoon

water

coconut oil for frying
Instructions
Rinse salmon, pat dry, and cut into ¼-inch cubes.

In a

large bowl

, combine salmon, ginger, scallions, cilantro, eggs, lime juice, almond flour, and salt

In a

small bowl

, combine wasabi powder and water to form a paste

Mix wasabi paste into salmon mixture

Form batter into 2-inch patties with your hands

Sauté patties in batches until golden brown, 6-8 minutes per side

Serve
Is Spicy Food Bad for You?
Wondering if spicy food is bad for you? It is possible that spicy food can worsen heartburn, acid reflux, ulcers, and exacerbate digestive issues in general.
Spicy Food in Pregnancy
If you have any of the above issues with digestion or are serving this dish to small children, you can reduce the wasabi in these spicy salmon patties.
Alternatively, make my quick and easy Sesame Salmon Burger recipe which has less heat.
These may be a better option if you're pregnant, as spicy food during pregnancy can be dicey –I know it was for me.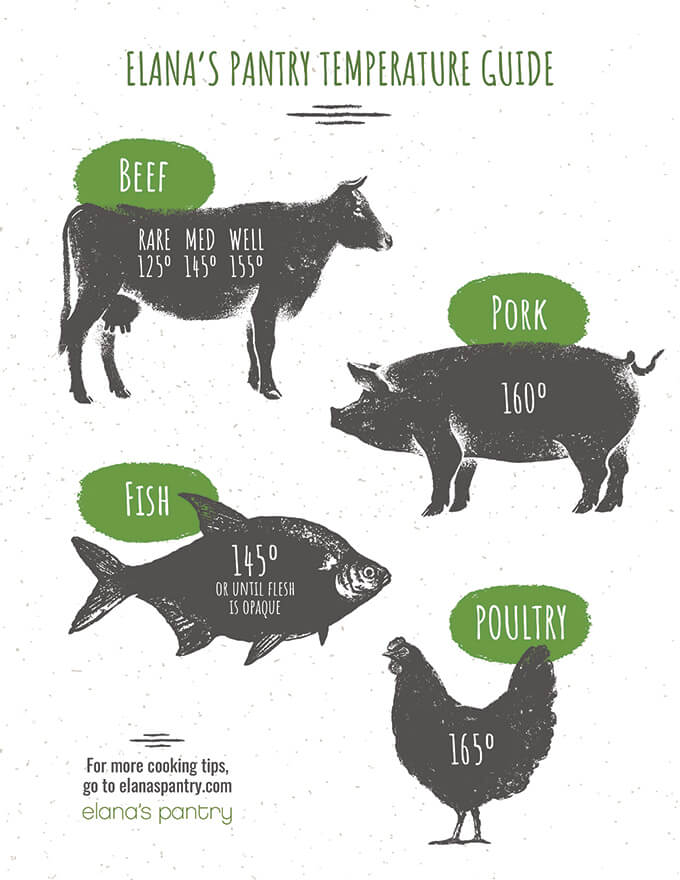 Salmon Undercooked
If you're pregnant, you'll want to know what temperature to cook fish at. To do so, simply use a meat thermometer and reference the handy chart above.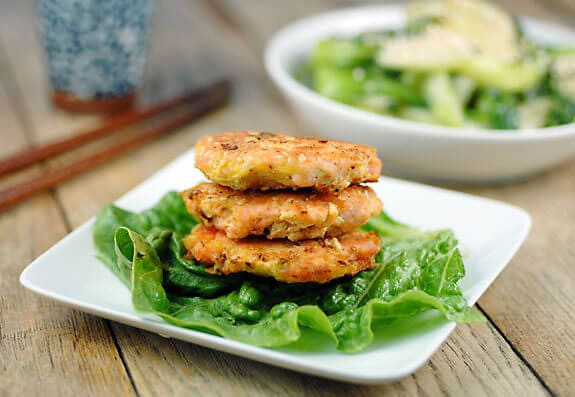 Recipe Salmon Patties
One of the boys' favorite recipes growing up, Sesame Salmon Burgers, are made with fresh ginger, toasted sesame oil, and sesame seeds.
Rather than using almond flour as a binder, I use high fiber coconut flour in this salmon patties recipe.
Dinner Recipes Healthy Easy
You may have noticed a trend in my burger recipes above –no buns!
I use greens in place of high-carb bread, which is a great start when it comes to creating dinner recipes that are healthy and easy.
Sure, I could make hamburger buns using almond flour or coconut flour but using healthy vegetables as buns suits me, given that I always need more greens in my diet.
Low Carb Bunless Burgers
Lettuce and other greens work well when a low carb edible container is needed for burgers. Here are my favorite types of lettuce that make great swaps for burger buns:
Some folks enjoy chard or kale, but I prefer nice cold, crispy lettuce.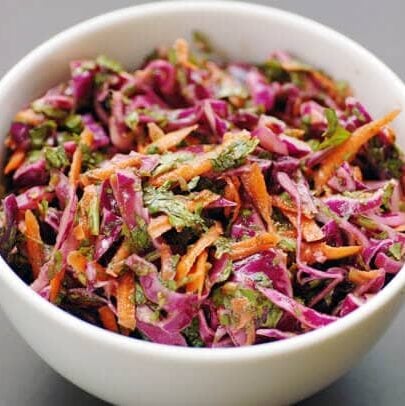 Toppings for Salmon Burgers
Moving right along to fun flavor combinations that will tantalize your taste buds, try topping salmon burgers with my Recipe for Slaw with Jalapenos
Or, to continue the Asian theme, top 'em with my crunchy Asian Recipe for Cabbage Salad made with napa cabbage, sesame oil, creamy roasted almond butter, and ume plum vinegar. Yum!
Low Carb Recipes Quick Dinner
My golden brown salmon croquettes, whether spicy or sesame flavored, make a fabulous quick dinner that's low carb.
Best Gluten Free Recipes
Good food should taste good, especially when made with fresh, healthy ingredients.
Make this recipe for salmon patties and join the high protein dinner bandwagon! What are some of your favorite flavor ideas?
This recipe for Salmon Wasabi Burgers is an oldie but goodie from the archives. I first shared it in 2014.