It seems like every time I cook meat, chicken, or fish I ask my boys, "can you look up the done temp?" I feel a little silly admitting this since I cook those items almost every night of the week.
If like me you've asked yourself, "what is the temperature for medium rare beef?" more than 100 times, I have the answer for you! I've created this Meat and Poultry Safe Temperature Guide to print out and hang in my kitchen, and thought I'd share it with you because it's a great time saver. I'm all about that!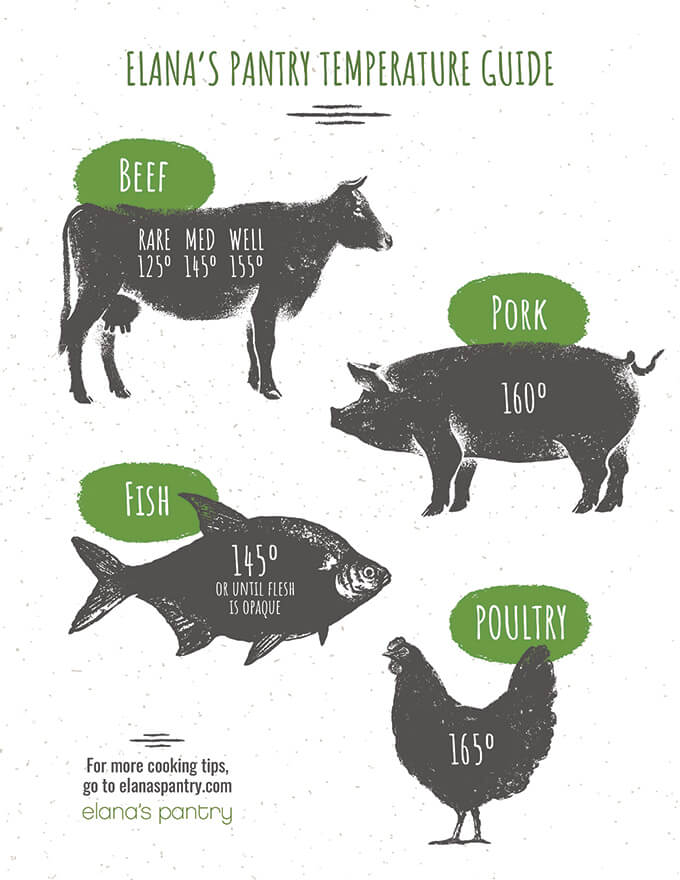 Along with a good instant read meat thermometer, this meat temperature guide will change your life. It will prevent you from wondering, "how do I know if the meat is done?" No more butchering steak, burgers, and fish while you're cooking it. Before we had a meat thermometer we were constantly cutting open meat to see if it was cooked. Now we don't need to.
This meat temperature guide is relevant to all ways of cooking meat, chicken, fish, and pork. We use it whether we're grilling, baking, or cooking on the stove top. With this chart you won't have to ask anyone, "what is the done temperature for chicken?" while you're barbecuing it ever again. I hope this guide is as helpful for you as it is for us. Happy cooking and grilling!