As a Jew, Gluten Free Irish Soda Bread recipes aren't part of my culinary heritage, but then again, neither is pizza.
Still, I'm always up to the challenge of creating healthy low carb recipes, whatever their provenance.
Gluten Free Irish Soda Bread
Since there is such demand, I had to create the best recipe for Irish Soda Bread around.
One of my readers from Ireland gave this low carb Irish Soda Bread recipe ten stars.
And so many others agree with her. This healthy bread recipe is so popular that it's been shared over twenty-five thousand times!
Gluten Free Irish Soda Bread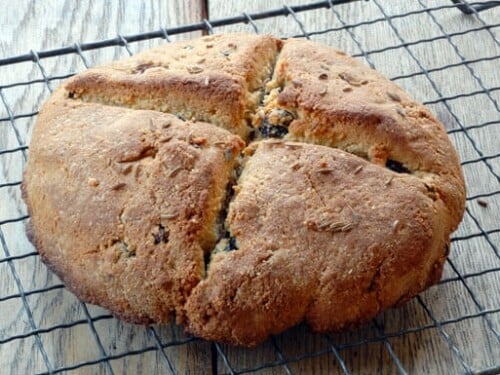 Print
Email
Pin Recipe
Instructions
In a

large bowl

combine almond flour, salt, baking soda, and raisins

In a

small bowl

combine eggs, honey, and apple cider vinegar

Mix wet ingredients into dry

Form into a large flat circle around 8-inches across and 1½-inches tall

Using a

serrated knife

, score top of dough ½-inch deep, in shape of a cross

Sprinkle top of bread with caraway seeds

Bake at 350°F for 20 minutes, then turn off oven and leave bread in for 10 minutes

Cool for 1 hour

Serve
What is Irish Soda Bread?
So, what exactly is Irish Soda Bread? According to Wikipedia: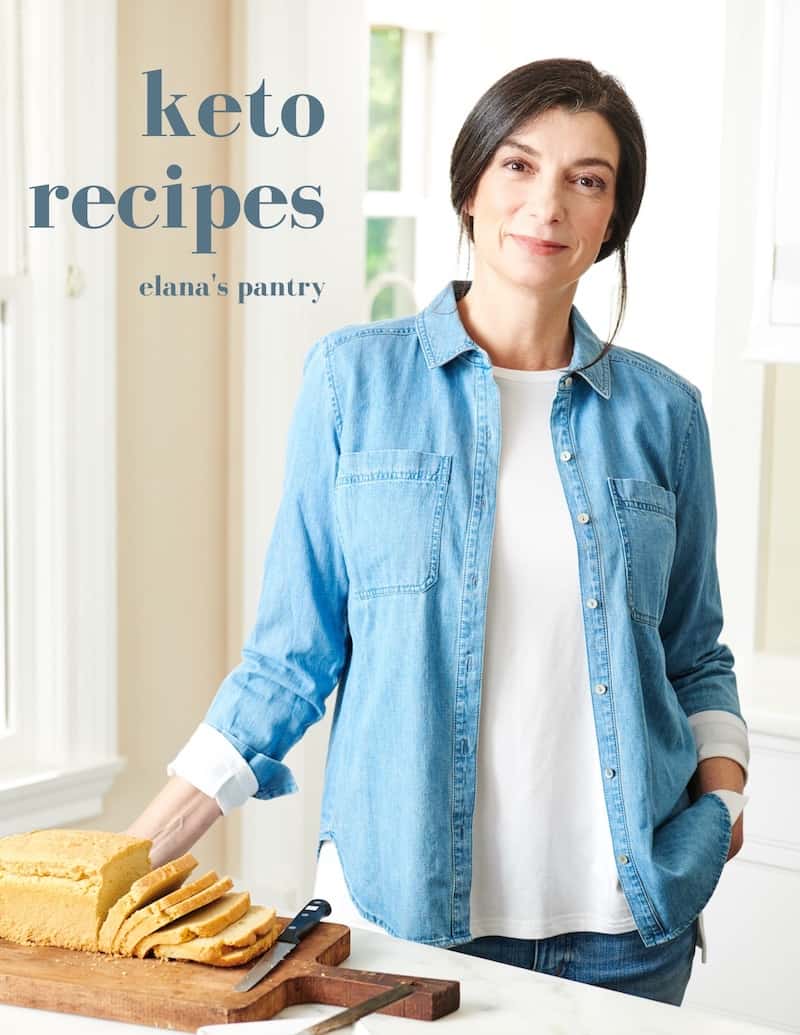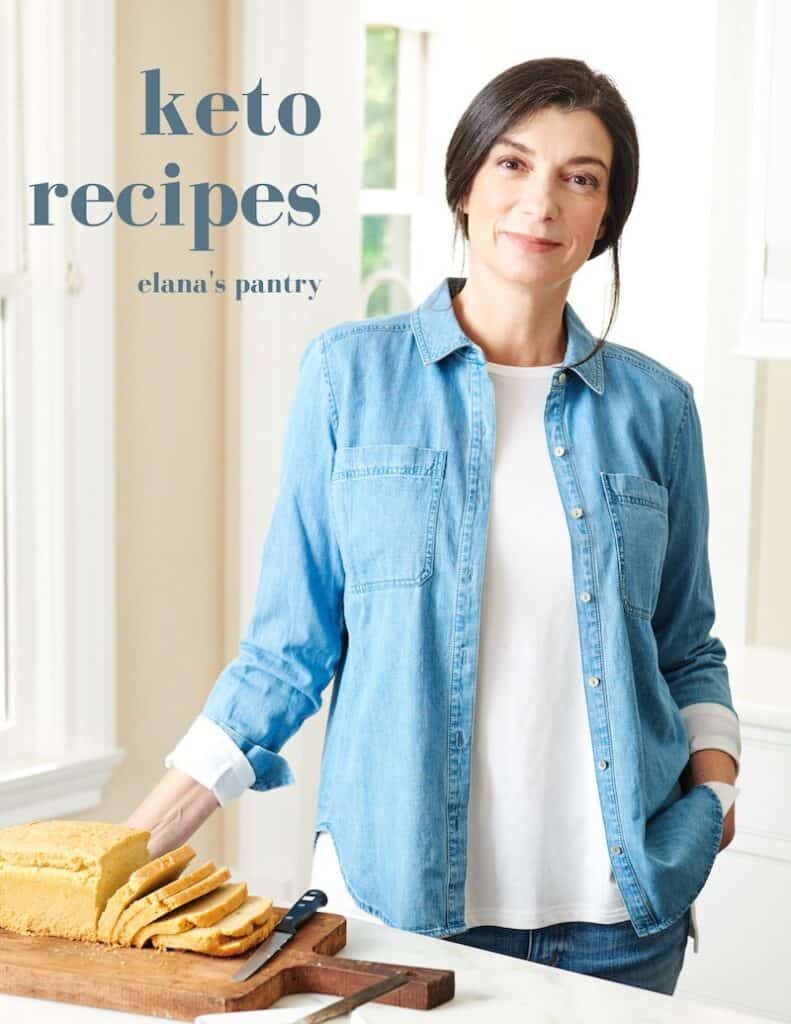 Get My Keto Recipes eBook
Free exclusive eBook, plus recipes and health tips, delivered to your inbox.
Soda bread is a variety of quick bread in which bread soda (baking soda) is used as a raising agent rather than yeast…Other ingredients can be added such as raisins, egg or various forms of nuts.
History of Irish Soda Bread
Next, I had to learn the history of Irish soda bread, and its connection to St Patrick's Day, or St. Paddy's Day as it is often called.
The history of Irish Soda Bread begins in the 1830s when baking soda was first introduced to Ireland.
Gluten Free Quick Bread
Irish Soda Bread as we know it here in America, is essentially a quick bread made with inexpensive baking soda, instead of the more costly yeast.
Dairy Free Irish Soda Bread Recipe
Irish Soda Bread is typically made with buttermilk. Why is this?
The acid in the buttermilk reacts with the baking soda to create a chemical reaction that makes the bread rise.
Irish Soda Bread without Buttermilk
In order to make a dairy free Irish Soda Bread I use apple cider vinegar rather than buttermilk, resulting in this recipe for Irish soda bread without buttermilk.
How to Make Irish Soda Bread
Since it's a quick bread, this recipe is quite simple to throw together.
It's also customizable when it comes to add-ins. You can make Irish Soda Bread with raisins, that's how I make mine, or try walnuts, cranberries, and the like.
Irish Soda Bread Gluten Free Recipe
Pro tip? When it comes to the dough stick to the exact ingredients in the recipe.
Almond Flour Bread Recipe for St. Paddy's Day
I just made a couple of batches of this easy almond flour bread recipe for friends and neighbors.
This reminded me how important it is to let the bread cool for the full hour listed. The perfect crumb forms as the bread cools.
Gluten Free Irish Soda Bread Recipe
This is a healthy recipe for bread with almond flour, which is how I make my Irish Soda Bread gluten-free.
Leave out the raisins (this removes 5g of carbs per serving) and it will be close to a 1:1 keto bread.
Keto Irish Soda Bread
If you want to make a Keto Irish Soda Bread you can experiment with using zero carb sweeteners.
I haven't tried that, so if you do, please let me know if it works.
Keto Bread Recipe
For awesome low carb bread recipes without sweeteners, try my Blueberry Lemon Keto Bread or Keto Bread which is perfect for sandwiches.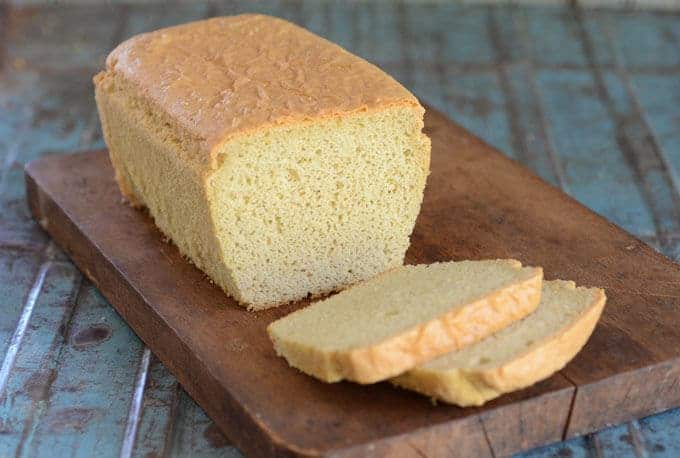 How to Store Gluten-Free Bread
To store this gluten free Irish Soda bread, cool on the counter overnight, wrap in a paper towel, seal in a plastic bag, and refrigerate for up to one week.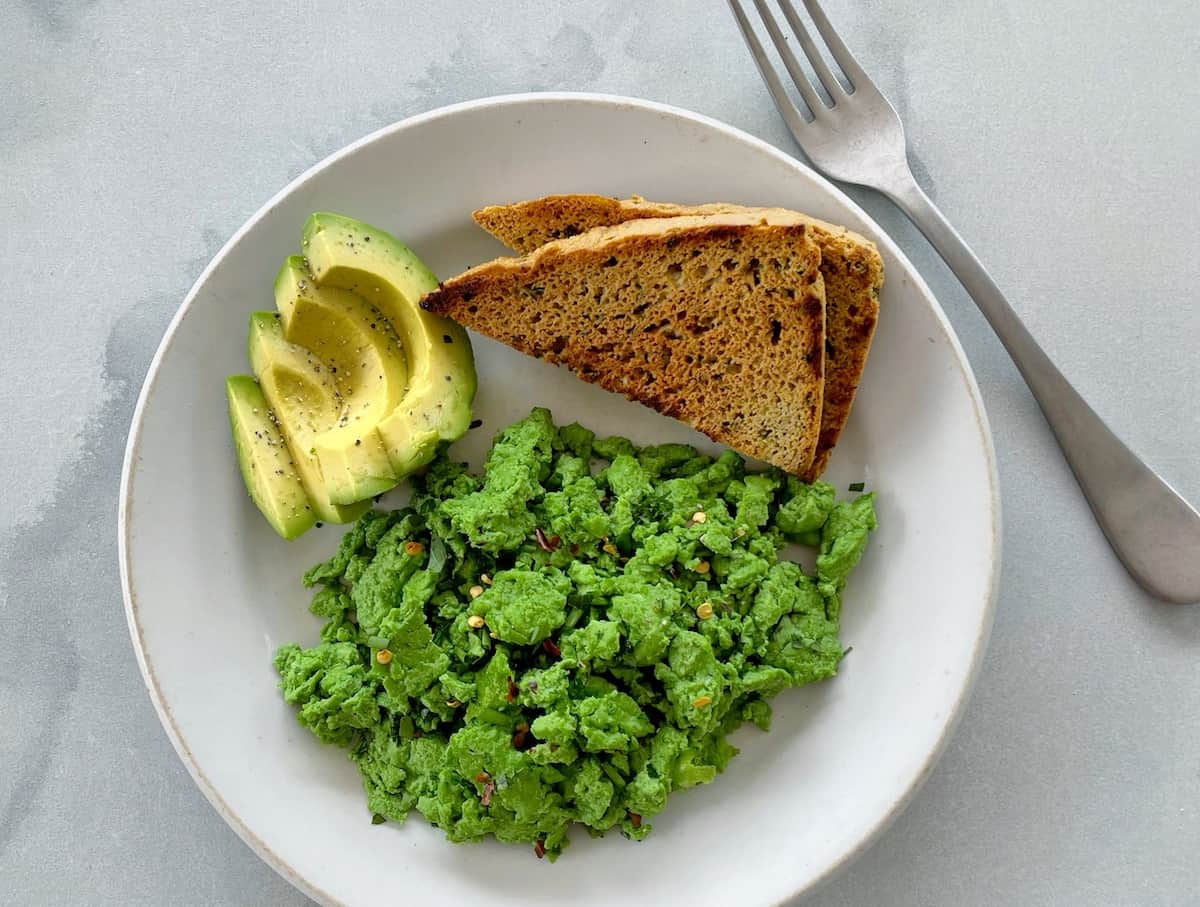 Low-Carb Recipes for St. Patrick's Day
If you're looking for food for St. Patrick's Day, I serve this classic St. Patrick's Day Soda Bread along with my Green Eggs recipe.
My low carb Keto Mint Chip Smoothie is another healthy St. Paddy's Day recipe that you'll love!
Gluten-Free Bread Recipes
Here are some of my other easy low-carb gluten-free bread recipes. Did you know that every recipe on my site is gluten free? And all the recipes in my three cookbooks are too!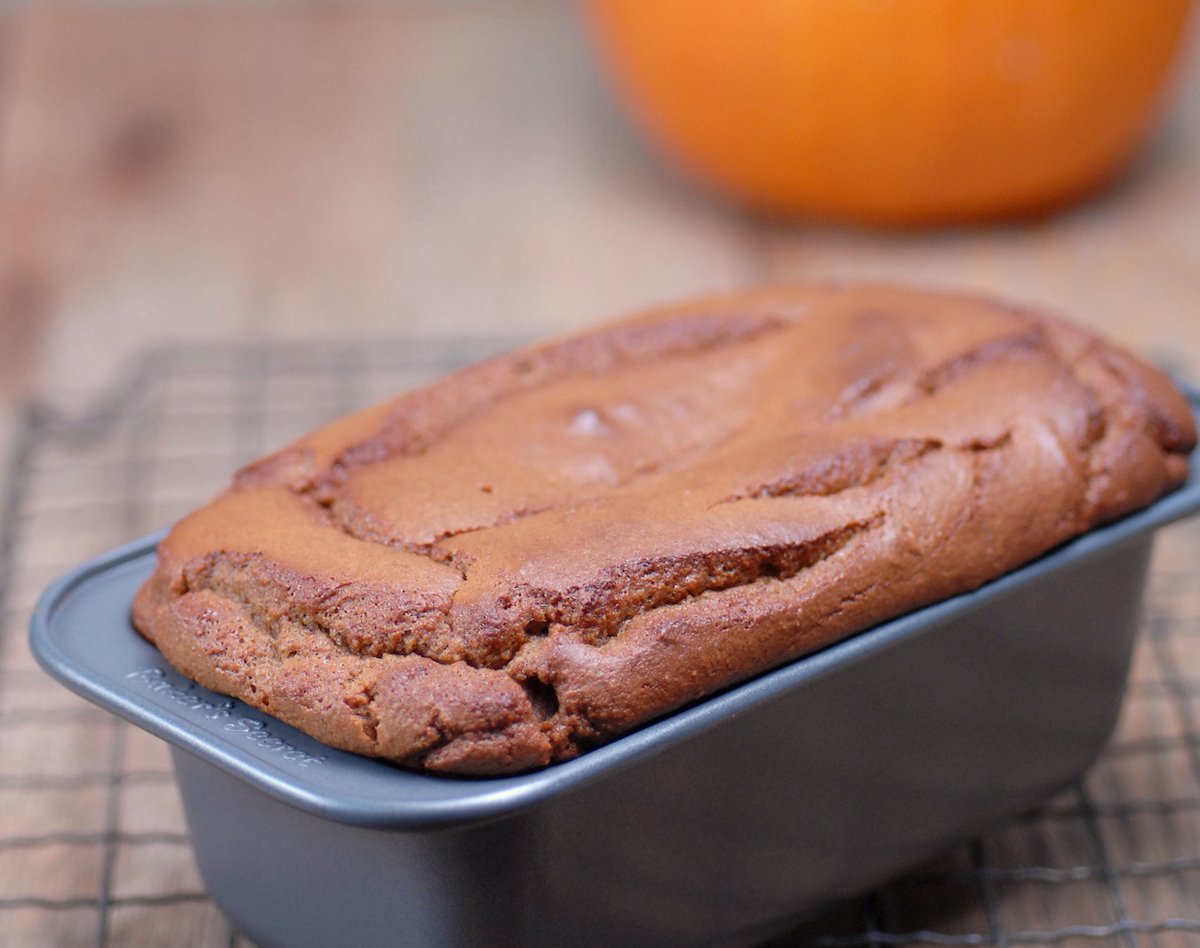 Pumpkin Bread Recipe Simple
My Gluten Free Pumpkin Bread is a paleo recipe that's a cinch to make and absolutely delicious.
Didn't think you could find pumpkin bread with almond flour? Guess again!
When you make this healthy pumpkin bread recipe, you'll be blown away by the autumnal smell of magical spices and fresh healthy pumpkin bread wafting through your home.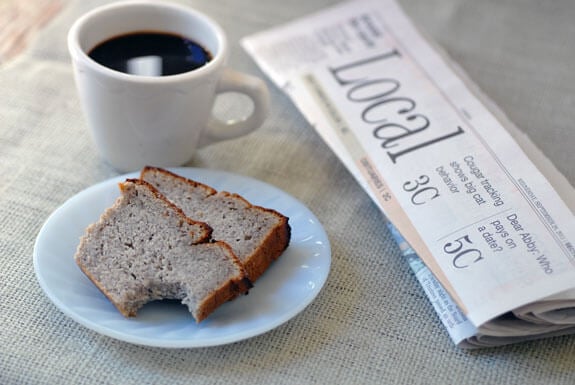 Gluten Free Banana Bread Recipe Simple
This Gluten Free Banana Bread recipe that's simple is one of my favorites, and it's one of yours too!
Did you know this low carb banana bread recipe is one of the most popular on my website? It's been shared over fifty thousand times!
I knew when I was diagnosed with celiac disease in 1998 that I'd need to create a gluten free banana bread recipe for my family and this one is a winner!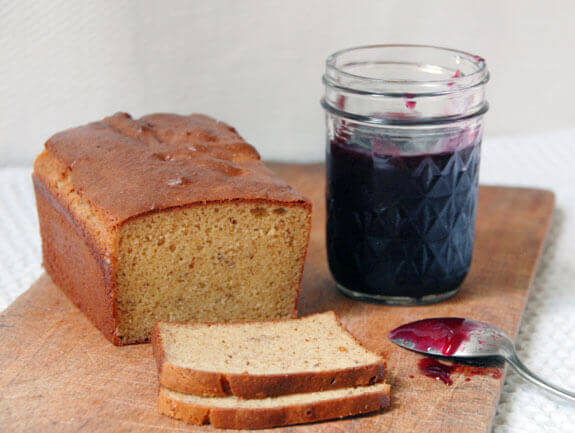 Low Carb Paleo Bread with Almond Flour
My Paleo Bread recipe is just a bit lighter and fluffier than my other breads and has a wonderfully nutty flavor from the flax meal.
This low carb bread with almond flour has an amazing sweet buttery taste and is another one of my popular and versatile gluten free bread recipes.
Your Favorite Gluten-Free Bread Recipe
I'm taking requests. If you did not see your favorite low carb bread recipe here, leave a comment and let me know what you're looking for!
This post is an oldie but goodie from the archives, I first shared this Gluten-Free Irish Soda Bread recipe in March 2011.