When the boys were little we had Green Eggs for breakfast almost every day.
Green Eggs
I love this dish because it's great to start the day with a nice dose of green vegetables, and the boys adored how bright these eggs are.
Green Eggs are also amazing because they're a fun food that doesn't contain any dye, but they still have a bright green color!
Breakfast Ideas That Are Easy
My favorite way to dress up these green eggs is with gluten free bread and avocado.
I toast a piece of my Recipe for Bread with Almond Flour, then, by adding half a sliced avocado to the plate I balance my protein with blood sugar-stabilizing fat. This superfood combination will start your day off right.
Recipe for Green Eggs and Ham
To make this a recipe for green eggs and ham, simply dice up leftover ham and throw it into the green eggs while you're scrambling them.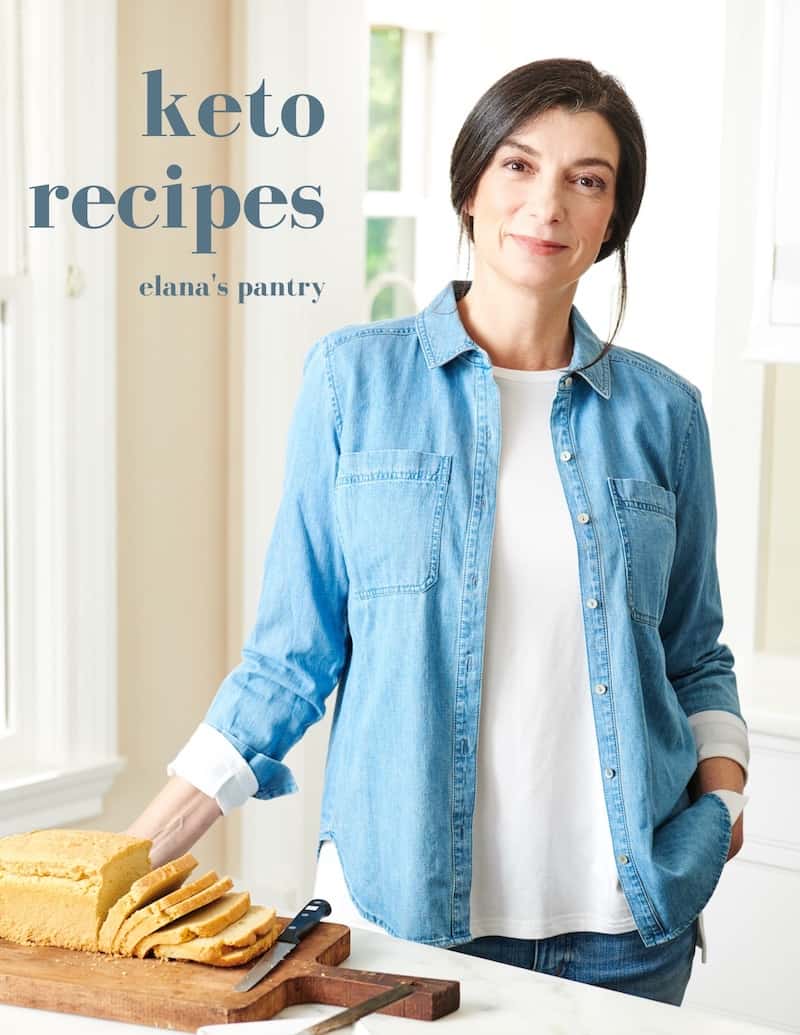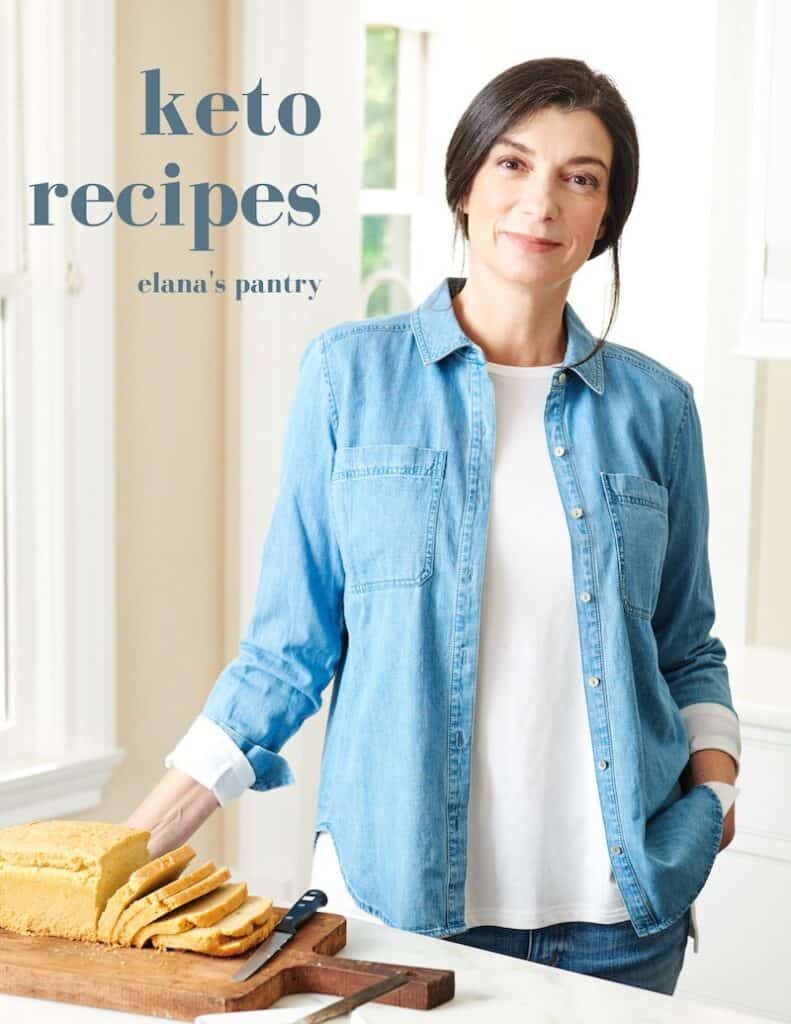 Get My Keto Recipes eBook
Free exclusive eBook, plus recipes and health tips, delivered to your inbox.
Green Eggs
Print
Email
Pin Recipe
Ingredients
4

leaves

large kale (30 g),

do not remove stems

1

pinch

celtic sea salt

oil of your choice for frying pan
Instructions
Place eggs, kale, and salt in

vitamix

Blend on high until smooth

Pour egg mixture in pan

Cook eggs to your preferred doneness

Serve
As the boys grew older, we had Green Eggs several times a week.
And, I made them every St. Patrick's day so that we could start our morning in the spirit with some good healthy green food!
Homemade Sausage Recipe
When I make Green Eggs, I serve them with the Breakfast Sausage on page 31 of my book, Paleo Cooking from Elana's Pantry, and my Keto Bread.
We love all the fun of St. Patrick's Day. We also adore Purim which usually falls around the same time.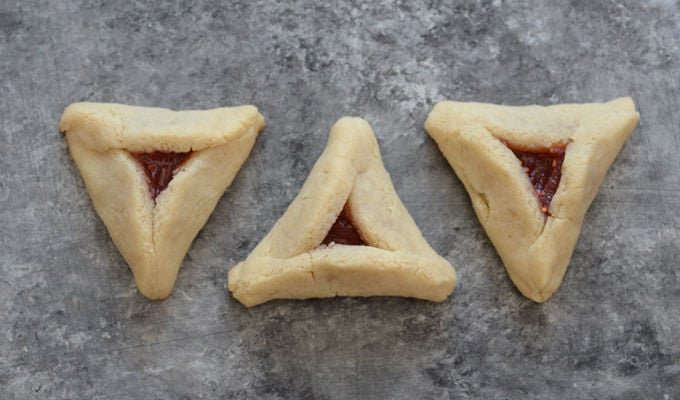 My homemade gluten free Raspberry Hamantaschen recipe is made with an almond flour base and very lightly sweetened with honey.
The boys still ask me to make it every year for Purim!
Breakfast Recipes Gluten Free
Back to foods for St Paddys Day and fun breakfasts. Here are some more easy gluten free breakfast recipes for you!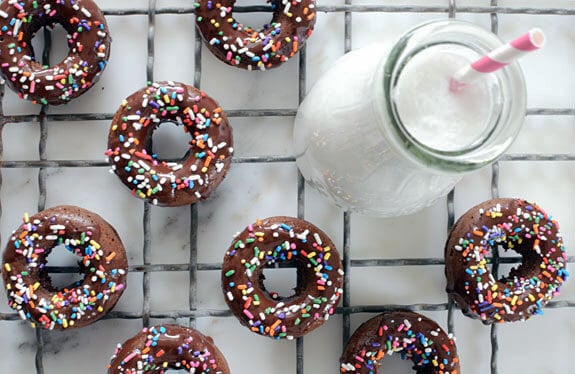 Gluten Free Donuts Recipe
My Gluten Free Donuts recipe consists of coconut flour, cacao powder, eggs, and maple syrup. Add salt and baking soda and you're all set!
This donuts recipe with no yeast also has no rising time. Mix the ingredients in a food processor and bake 'em up in a donut pan.
Smother chocolate donuts with tons of glaze and decorate with fun gluten free sprinkles.
Looking for more St Paddy's Day food? Top this low carb Chocolate Donut recipe with these fun green clover sprinkles.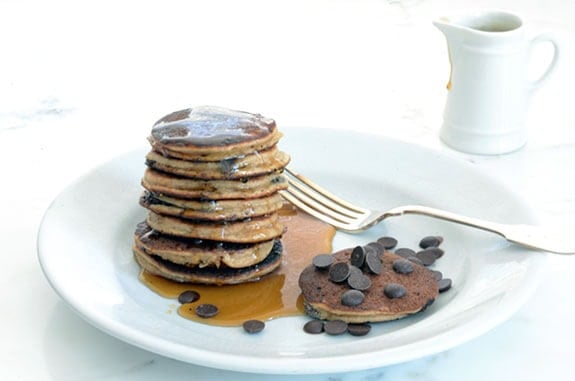 Banana Pancake Recipe Easy
This easy recipe for gluten free Banana Pancakes is made with a base of cashews and eggs and lightly sweetened solely with bananas and dark chocolate chips.
It's the perfect weekend brunch recipe and every bit as good when served as breakfast for dinner!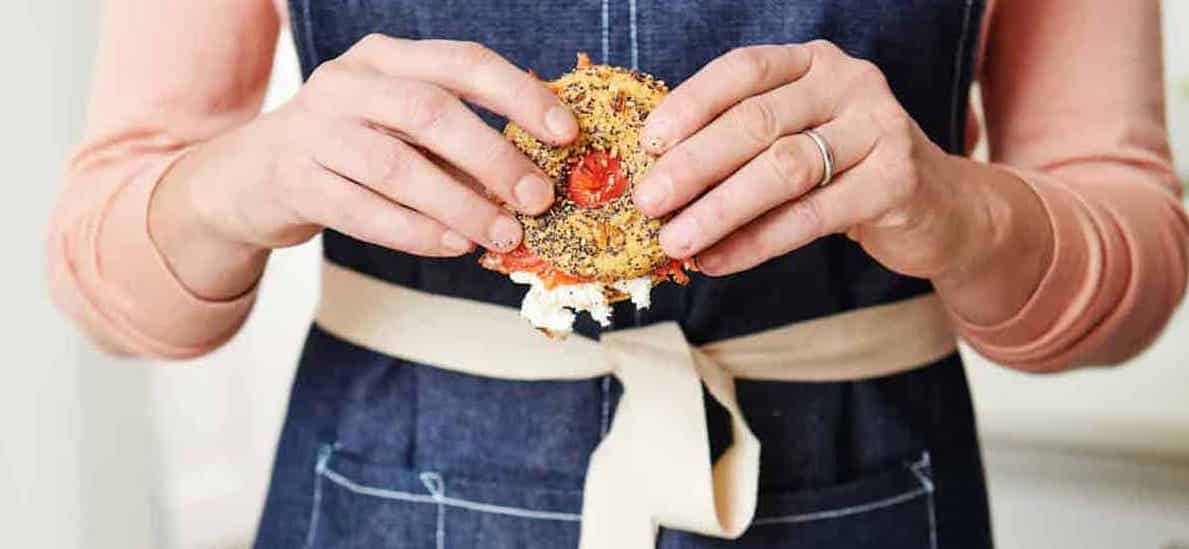 Mini Bagels with Cream Cheese
If you're looking for bagels that are healthy I have just the thing for you! My gluten free Mini Bagels with Cream Cheese and Lox.
The great thing about this gluten free bagels recipe is that it's so easy to make with no yeast or boiling.
Simply combine the ingredients in a food processor, transfer to a donut mold, bake, and bam you've got bagels –the perfect vehicle for lox and cream cheese.
I love using Kite Hill dairy-free cream cheese on these scrumptious bagels.
Keto Huevos Rancheros Skillet Cassserole
This easy dish with eggs is an absolute obsession of ours.
Keto Huevos Rancheros Casserole is made with seven ingredients total. All you need is eggs, salsa, and cheese, along with olive oil, onion, salt, and pepper.
Serve for breakfast, lunch, dinner, or take to a potluck.
Breakfast Recipes Healthy Easy
Here are some more of our favorite gluten free breakfast recipes that are easy and healthy!
The Green Eggs and Ham Story
Did you grow up loving Green Eggs and Ham by Dr. Seuss? I did, and in turn, I read this classic to the boys.
Like these breakfasts, it's perfect for St. Patrick's Day and all year round!
This post is an oldie but goodie from the archives, I first shared this Green Eggs recipe in 2011.