If you're on a low-carb diet the Christmas holidays can be a challenging time of year. Goodies everywhere tempt you into straying. But what if you could have it both ways? Wouldn't it be great to enjoy eating over the holidays while staying true to your low-carb diet? For the sake of making your life easier and healthier during the holidays, I had to put this list of low-carb Christmas recipes together for you!
Bacon Tart
This simple, yet incredibly tasty low-carb tart (pictured above) from page 79 of Paleo Cooking from Elana's Pantry is an impressive, crowd-pleasing dish. To make it, toss together the filling, then bake in my Shallot Tart crust from page 102 of the same book. The savory filling in this time-saving recipe has 5 ingredients total.
If you follow a low-carb diet Paleo Cooking from Elana's Pantry is the book for you! It's packed with savory delights that will help you stick to your plan including 16 amazing dinner recipes and a bunch of keto bread recipes. Bonus? If you're counting macros I provide you with nutrition information for the recipes in this book.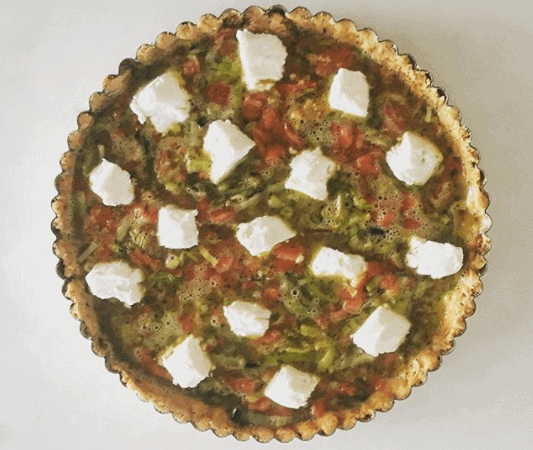 Smoked Salmon Tart
We love this Smoked Salmon Leek Tart from page 52 of The Gluten-Free Almond Flour Cookbook. For a classic bagel and lox experience top it with goat cheese. After living in New York City for almost two decades before we moved to Colorado, this simple tart reminds us of those wonderful and extra flavorful city days. If you don't eat dairy-leave out the goat cheese and check out my Dairy-Free Recipes page here on the website!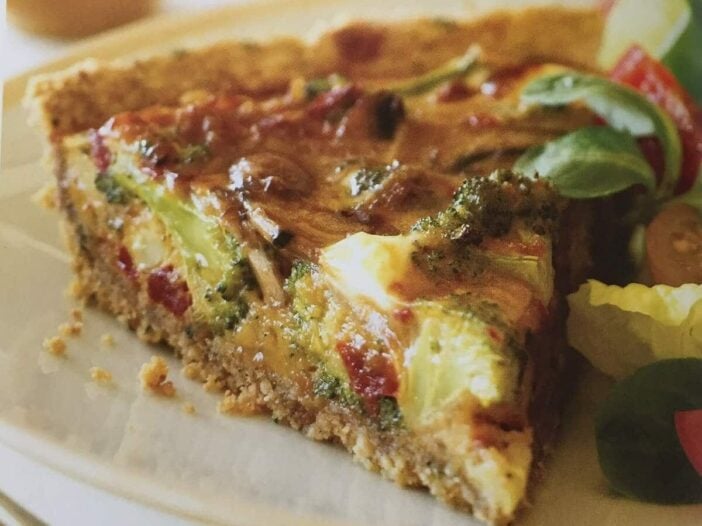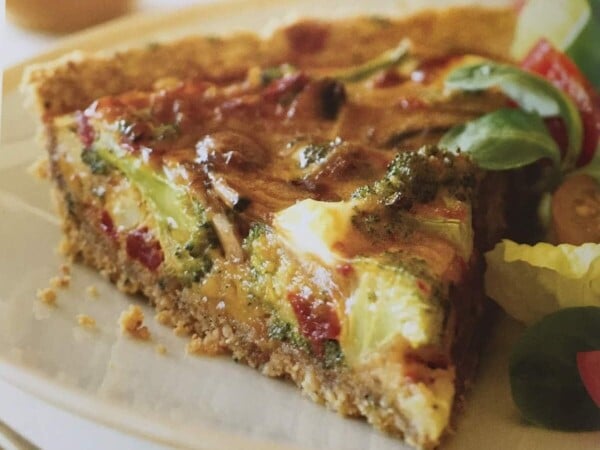 Savory Vegetable Quiche
I love serving savory tarts and quiches during the holidays because they're easy to put together, yet incredibly festive with a big WOW factor. Everyone will love this dairy-free Savory Vegetable Quiche from page 61 of my first book, The Gluten-Free Almond Flour Cookbook. Bursting with broccoli, mushrooms, and sun-dried tomatoes, it's especially perfect for the vegetarian in your life who follows a Keto Diet.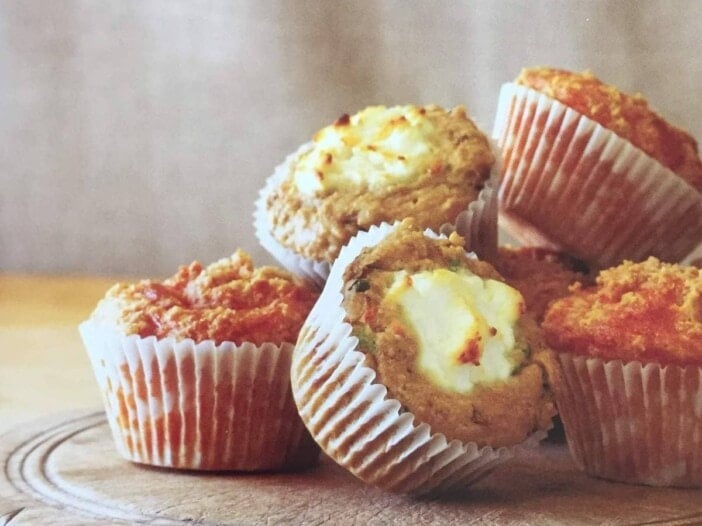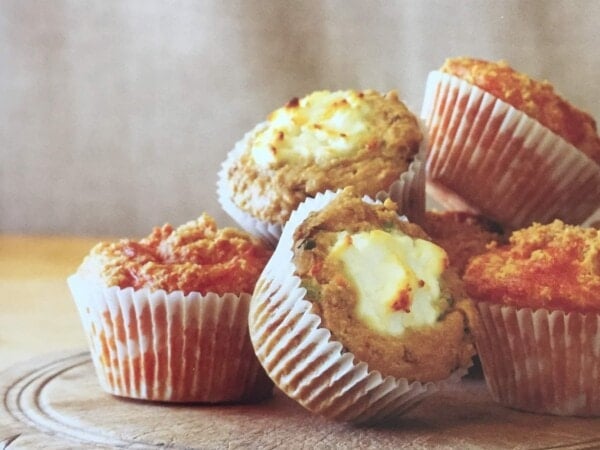 Goat Cheese Muffins
Did you know my second book Gluten-Free Cupcakes has some great low-carb recipes? There's an entire chapter filled with savory muffins that won't kick you out of ketosis during the holidays, or any time of year for that matter.
Try the Garlic Cheddar Muffins on page 86, or the Scallion Goat Cheese Muffins on page 84, both pictured in the photo on the left. If you're dairy-free try the Chive Pepper Muffins on page 89. There are tons of extravagantly creamy and rich low-carb options in this book that will blow your mind!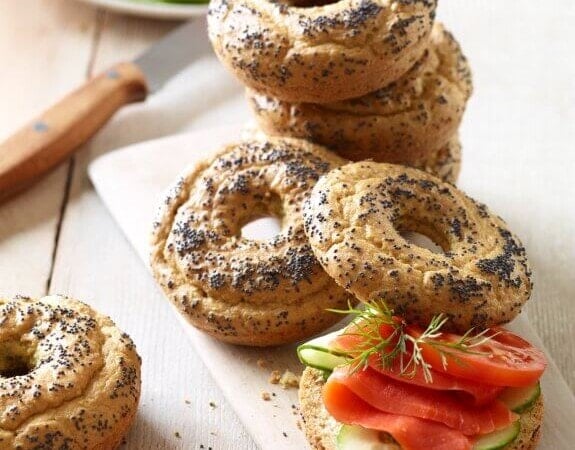 Paleo Bagels
We love having Paleo Bagels with cream cheese and lox for brunch on Christmas morning. Readers tell me they're the perfect low-carb treat if you're celebrating Christmakkah –not my holiday but sounds fun nonetheless! These Paleo Bagels on page 19 of my latest book Paleo Cooking from Elana's Pantry are fun, festive and easy to make. Since my husband can't eat dairy he smothers them in lox (made of wild salmon, not farmed) and thin slices of cucumber, as shown in the photo on the left. I often make this recipe into Mini-Bagels for our holiday gatherings and they're an adorable crowd-pleaser.
Cinnamon French Toast
Blueberry Coffee Cake
The Blueberry Coffee Cake on page 24 of Paleo Cooking from Elana's Pantry is a fantastic low-carb treat to indulge in during Hanukkah or Christmas. We like to serve it at our holiday brunch, but it's just as tasty for dessert. This stunning cake is another one of those dishes that saves you time in the kitchen while wowing your holiday guests.
Take this show-stopping paleo dessert to holiday parties and festive office potlucks. No one will guess that it's gluten-free, healthy and far lower in carbs than the real thing.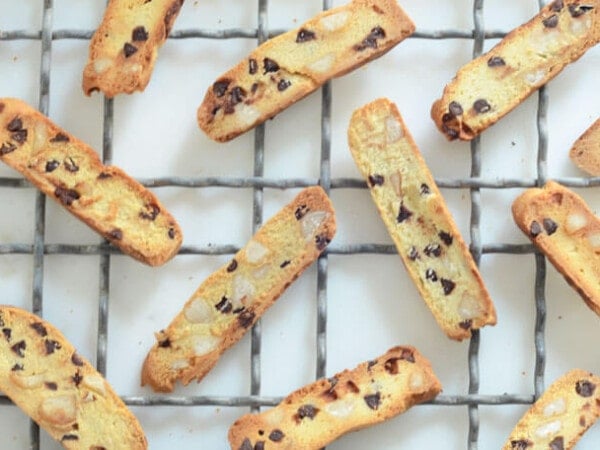 Low-Carb Orange Chocolate Macadamia Biscotti
For those of you that don't have my books, the recipe for my Orange Chocolate Macadamia Biscotti can be found right here on my website! This crunchy low-carb biscotti recipe has a fabulous orange flavor and a delightfully crisp texture. Since this classic Italian cookie is one of the most requested recipe makeovers I get from you, I have created several biscotti recipes.
What makes this one so special is that it's low-carb, sweetened with 1 tablespoon of maple syrup in the entire batch! Further lowering the carb count, but packing in the flavor, I use macadamia nuts, a very low-carb, high-fat (LCHF) nut. Dip in melted chocolate for an extra-special holiday treat!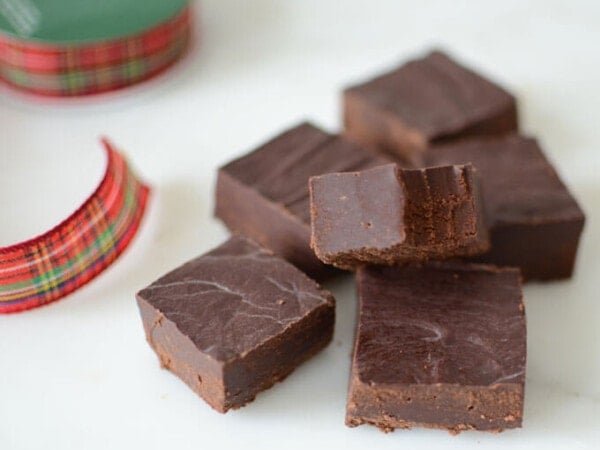 3-Ingredient Low-Carb Fudge
When I was in high school I made homemade holiday gift baskets for all of our neighbors. Every year fudge was the star of these gifted goodie baskets so I really wanted to re-create a healthy version.
My low-carb 3-Ingredient Fudge has a similar flavor and texture to the sugar-filled fudge I made growing up, but it's better because it's super velvety and not cloyingly sweet. My fudge recipe is not only healthier than the real thing, it's far easier to make. This recipe has only 3 ingredients total, uses one pot, and no candy thermometer.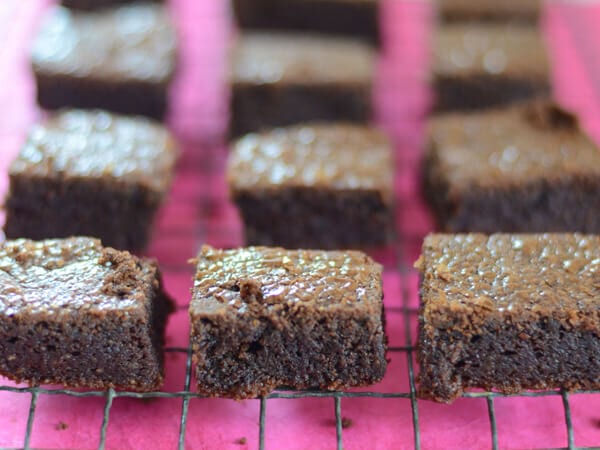 Keto Brownies
My Keto Brownie recipe can be found here on the website and is perfect for those of you that don't yet own my 3 books! This easy, low-carb brownie recipes has 8 ingredients total so you can easily whip it up for your keto holiday guests. This way, they'll have a treat to indulge in along with everyone else. The great thing about these luscious brownies is that they taste so good, no one will ever know they're low-carb unless you tell them!
Nutrition Information
If you're counting macros, I provide nutrition information for the recipes in my latest book, Paleo Cooking from Elana's Pantry. It's in this handy sheet that you can preview (and even download) right here. This book full of low-carb recipes makes a fantastic gift for your keto-loving friends.
Merry Christmas and Happy Hanukkah everyone! I'm so blessed to be able to provide you with these delectably satisfying, easy recipes for the holidays. And I'm especially happy to have you here as fellow travelers on this incredible journey to health!
Which of these recipes will you make for your holiday? Leave a comment and let me know!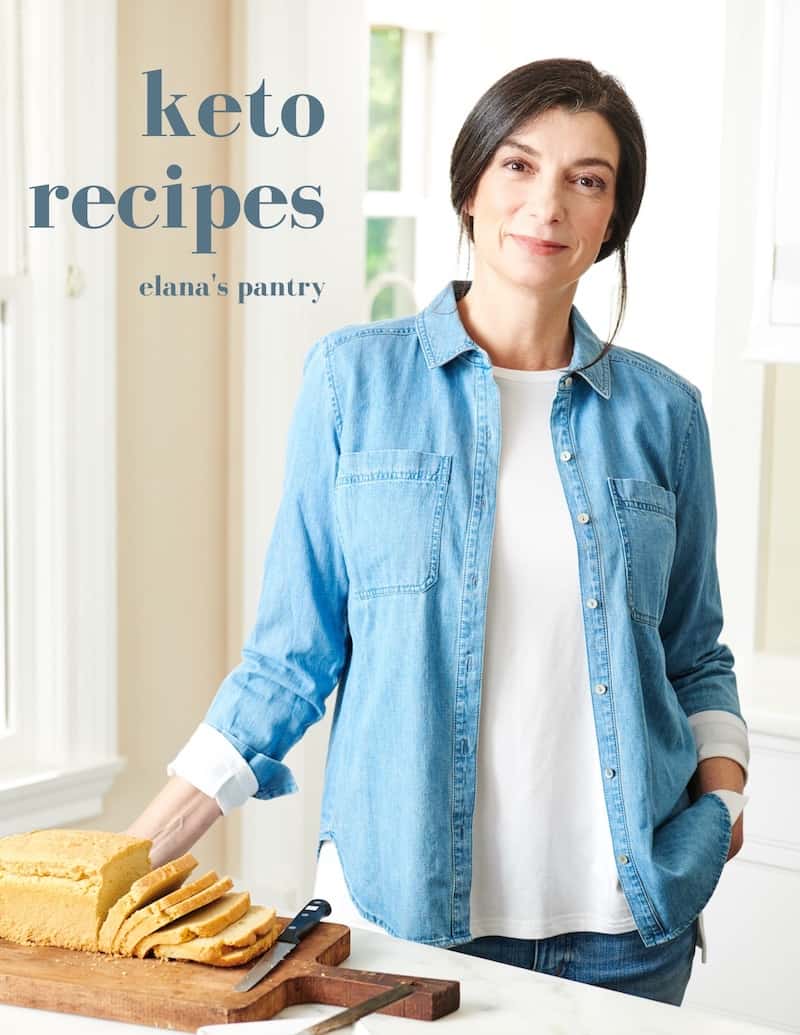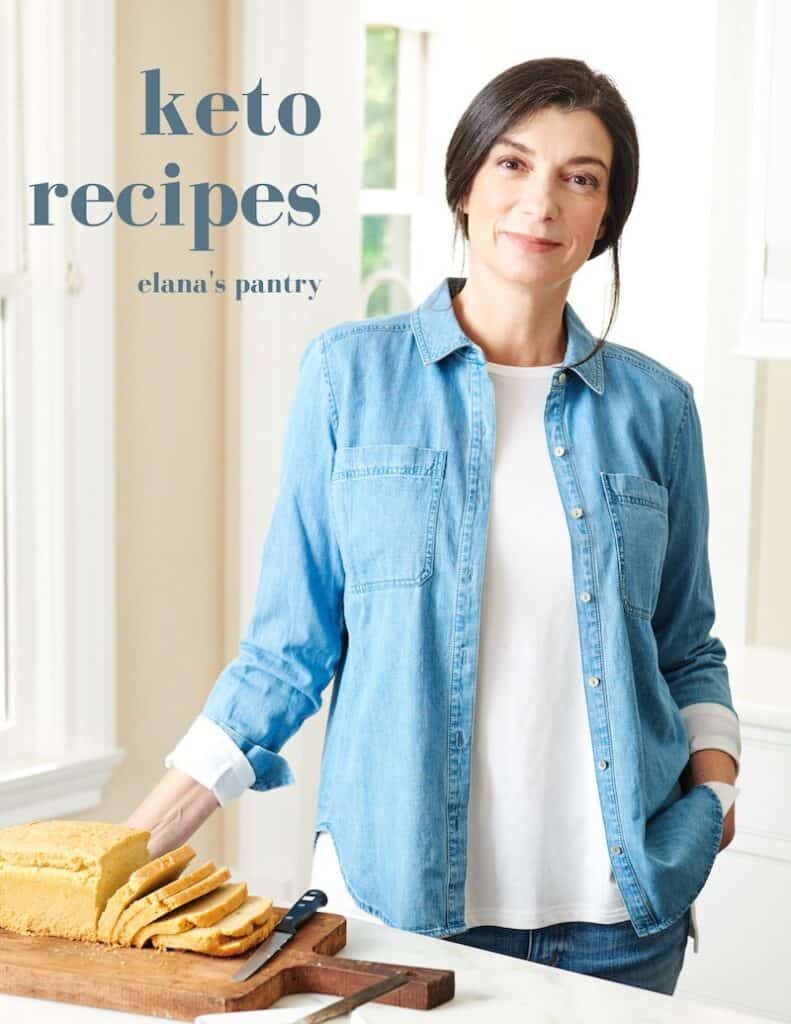 Get My Keto Recipes eBook
Free exclusive eBook, plus recipes and health tips, delivered to your inbox.