Everybody loves this 3-Ingredient Low-Carb Fudge. It's a phenomenal low-carb dessert recipe for Christmas. But remember, it's the perfect healthy Valentine's day treat too, and so fantastic we devour it all year round!
Healthy Holiday Candy
When you're drowning in sugary candy made with high-fructose corn syrup and other mystery ingredients my 3-Ingredient Low-Carb Fudge will save the day!
How to Make Fudge
If you're wondering how to make fudge, it's nothing fancy. Melt the ingredients in a pot, transfer to a dish, then refrigerate. While it sets up you can work on the rest of the meal.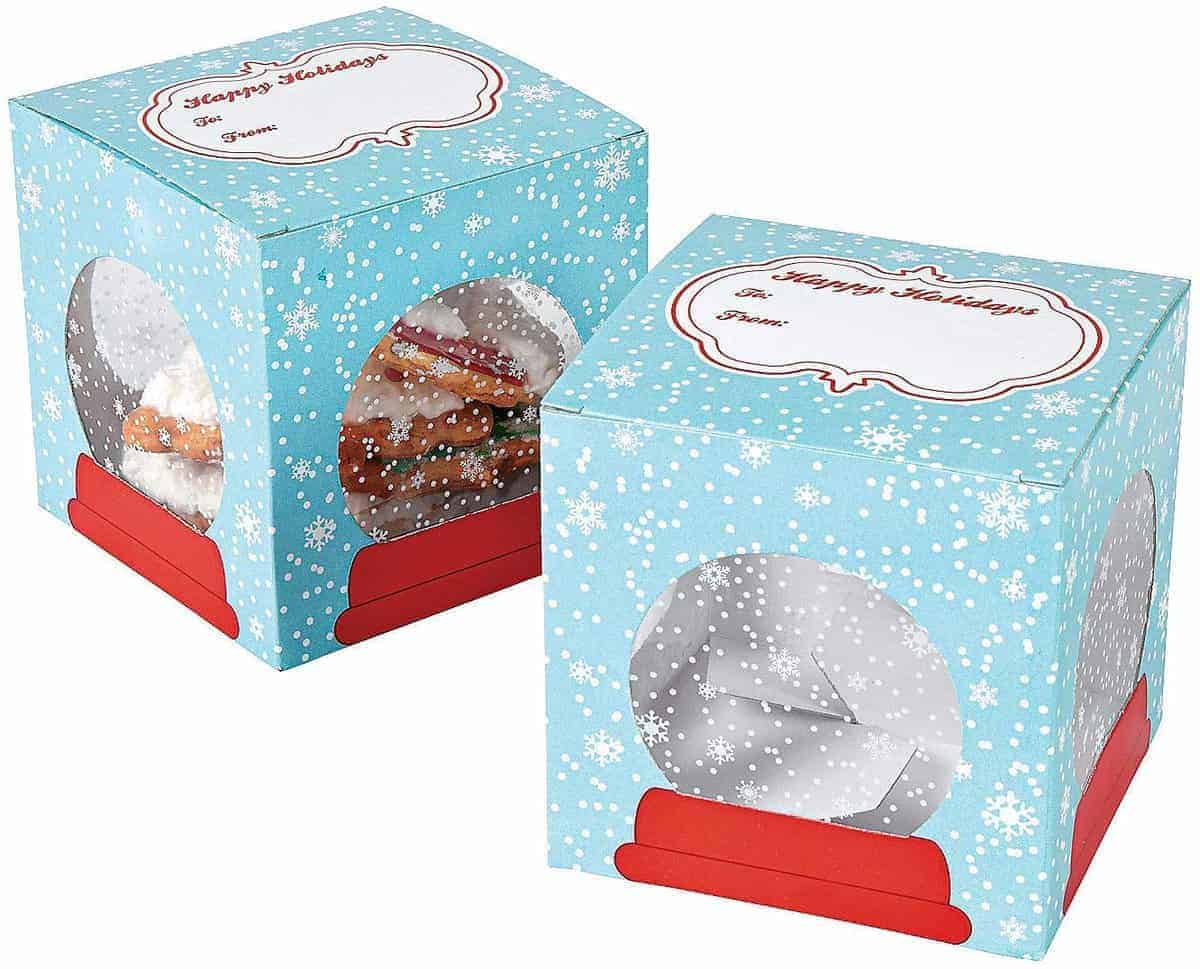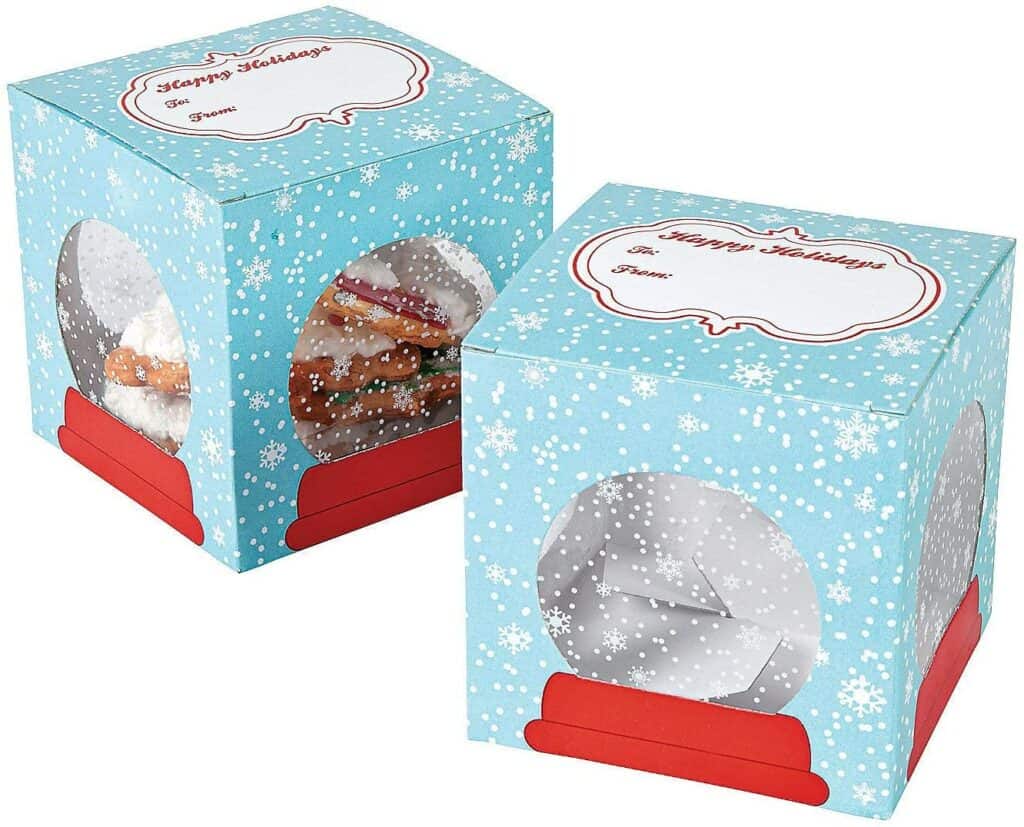 Homemade Fudge
Taking a walk down memory lane, I've been whipping up homemade fudge since I was a girl, when I made homemade Christmas candies, placed them in Chinese food containers, and tied 'em up with pretty ribbons. My parents drove me to our friends' homes to drop off my homemade holiday gifts.
Now we use the adorably festive containers above: snow globe, santa, and snowman. I love that you can order them online –keeping things simple is the key these days.
3-Ingredient Low-Carb Fudge
This easy fudge recipe is made with dark chocolate, coconut milk, and vanilla powder. That's it! Yes, it's a dairy-free fudge!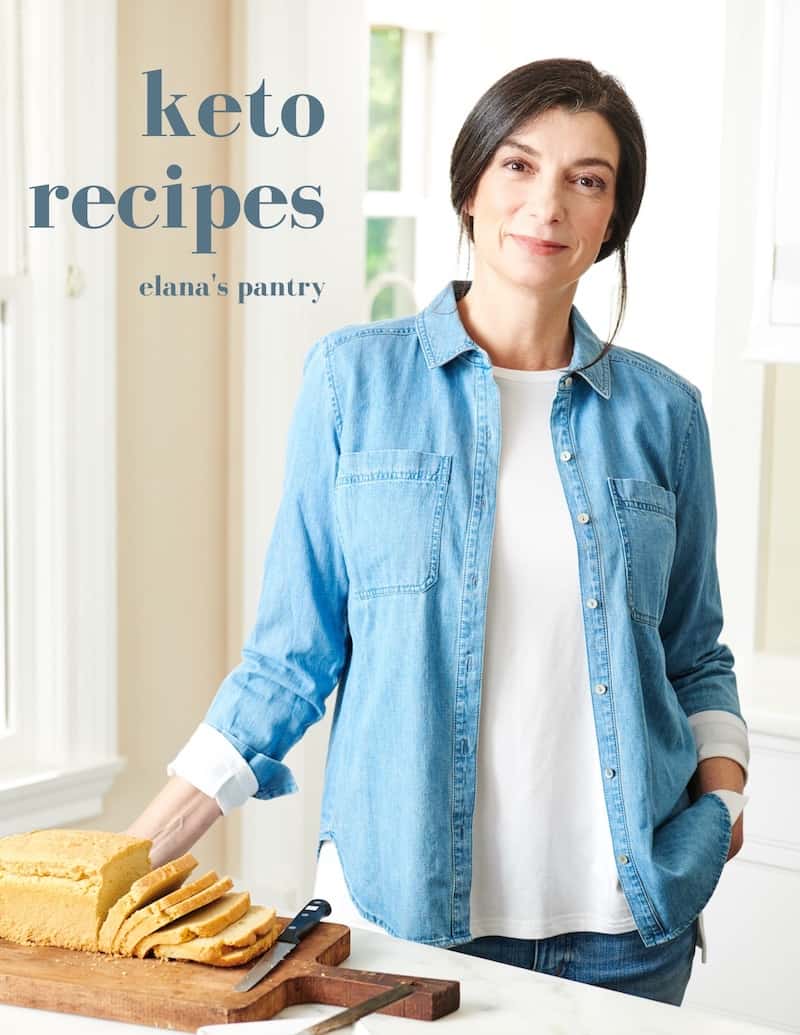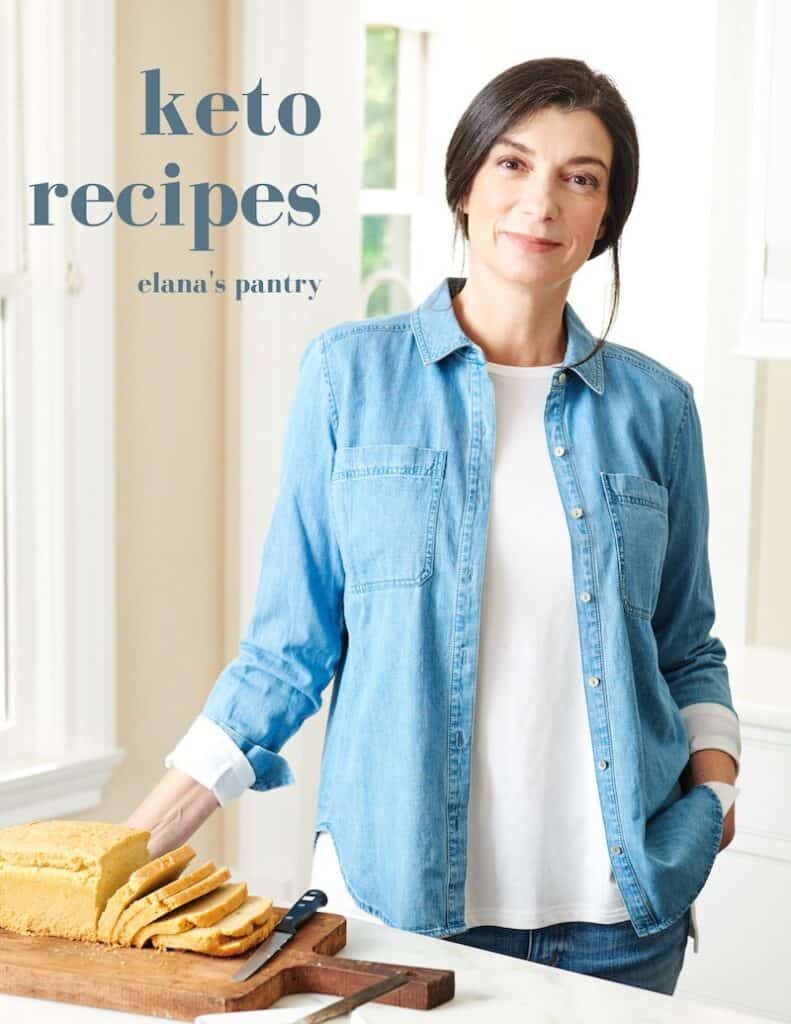 Get My Keto Recipes eBook
Free exclusive eBook, plus recipes and health tips, delivered to your inbox.
With around 10 grams of carbs per serving, my low-carb fudge is a perfect bite of sweetness when you're craving something wickedly indulgent, yet healthy and wholesome.
Easy Fudge Recipe
My favorite thing about this low-carb dessert, other than its incredibly rich chocolatey flavor, is that it's an easy fudge recipe, so no issue if you need a last-minute dessert.
3-Ingredient Low-Carb Fudge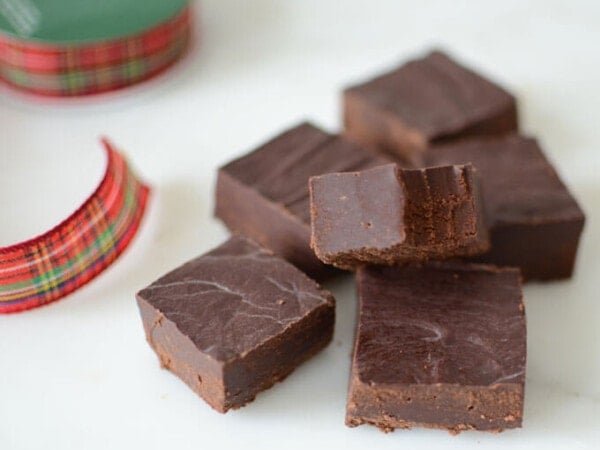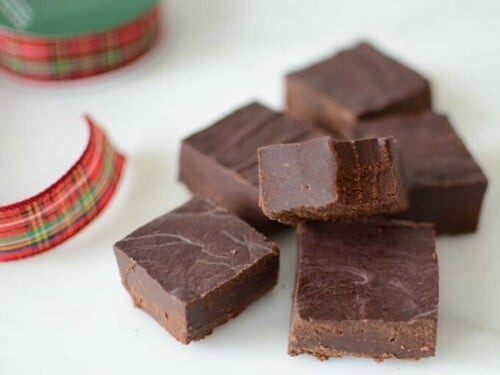 Print
Email
Pin Recipe
Total Time
3

hours
20

minutes
Easy Low-Carb Dessert Recipe
My 3-Ingredient Low-Carb Fudge recipe is a great time-saving recipe, you can whip up a batch of this quick and easy fudge in a couple of minutes. Better yet? There's very little clean up with this one-pot recipe.
What is Vanilla Powder?
The organic vanilla powder in this dairy-free fudge recipe is a pure product that is simply vanilla seeds scraped out of the pod. It perfumes this 3-Ingredient Low-Carb Fudge recipe with a special aromatic flavor. If you can't get your hands on the vanilla powder, grab a couple vanilla beans instead.
Low-Carb Fudge Recipe
For best results, use the chocolate linked in this recipe. Like the vanilla powder, it's the highlighted text in the ingredients section of the recipe. Use chocolate that is at least 70% cacao or the fudge will not set up properly.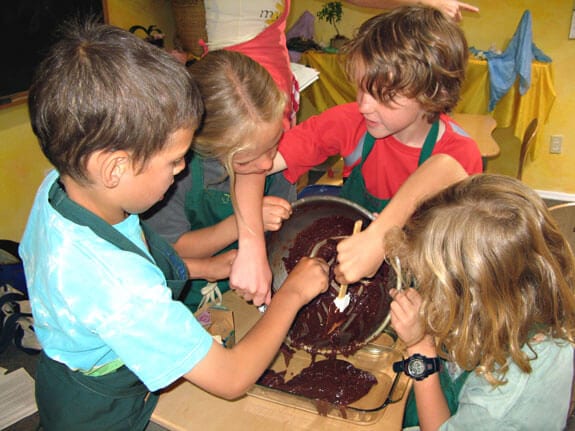 This photo of Baby Pantry and friends making fudge gives me all the feels. I miss those messy chocolate adventures.
The Best Low-Carb Fudge Recipe
Another tip for this healthy low-carb christmas dessert? When I make it, I let the flaps of the parchment paper hang over the sides of the dish. This creates a little hammock so that it is super easy to remove the fudge.
When is Fudge Ready to Cut?
I'm often asked, when is this fudge ready to cut? It should be firm and well set before you stick a knife in it. If it feels soft to the touch it needs to be chilled longer.
What is the Easiest Way to Cut Fudge?
The easiest way to cut fudge is with a sharp knife that you've run under warm water. Dry the knife and then it will glide through the fudge.
How Do You Store Fudge?
I store 3-Ingredient Low-Carb Fudge in the refrigerator. It will keep for up to one week stored this way. If it lasts that long!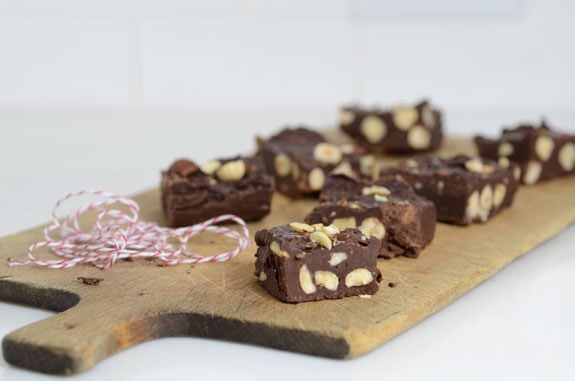 Hazelnut Fudge
Want to add some crunch to your fudge? If so, look no further than my Chocolate Hazelnut Fudge recipe. The ratio of hazelnuts to chocolate will make you smile.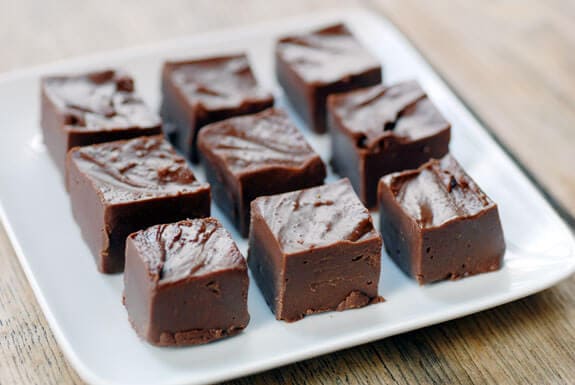 Chocolate Peanut Butter Fudge
If you haven't picked up on it yet, we are obsessed with the decadent combination of chocolate and peanut butter. My homemade Chocolate Peanut Butter Fudge is no exception to the rule, it's a family favorite. If you love this combo as much as we do check out my Buckeye Brownies.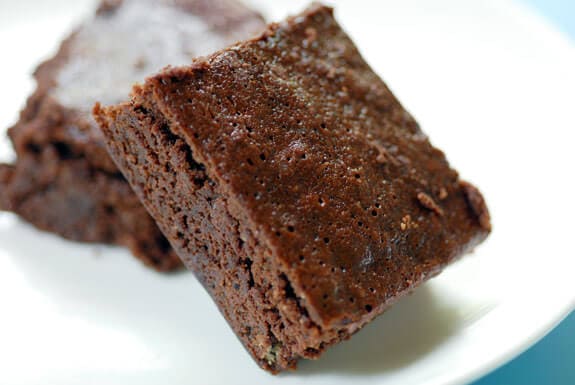 Espresso Fudge Brownies
Looking for a coffee, chocolate, fudge delight? My Espresso Fudge Brownies combine those three slices of heaven into one perfectly sized bite.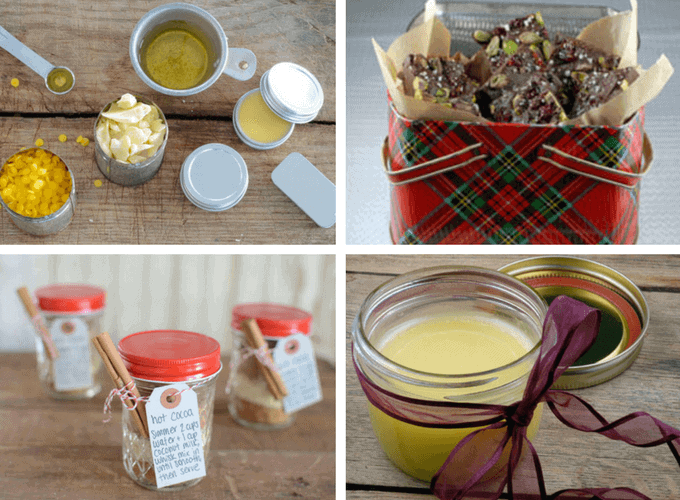 Homemade Christmas Gifts
I love homemade gifts, always have. If you need some inspiration for homemade gifts, check out my post on Easy DIY Christmas Gifts. If homemade isn't your thing, I published The Best Keto Gift Guide so you can simply click and buy –a much speedier process.
Your Favorite Christmas Gift?
What's your favorite gift? Do you like homemade or something store-bought? And when was the last time you made fudge?! Leave me a comment. I LOVE hearing from you.
This post is an oldie but goodie from the archives. I first shared my 3-Ingredient Low-Carb Fudge recipe in 2016.