My fresh and healthy Zucchini Salad recipe will rescue you from a bumper crop of summer squash in the most healthy and delicious way!
Zucchini Salad Recipe
This 7 ingredient recipe is an absolute cinch to throw together and will knock your socks off!
Bursting with savory flavors and a healthy crunch, Zucchini Salad is one of the simplest recipes to make with fresh ingredients from your garden.
Recipes Zucchini and Squash
Zucchini and squash can be prepared in various ways and are suitable for many diets, including gluten free, keto, and vegan.
This high fiber fruit is great for healthy digestion and high in:
Fiber
Vitamins
Minerals
Antioxidants
A Fruit Salad Recipe?
Botanically, zucchini is a fruit, but of course, it's the last produce you think of for a fruit salad recipe.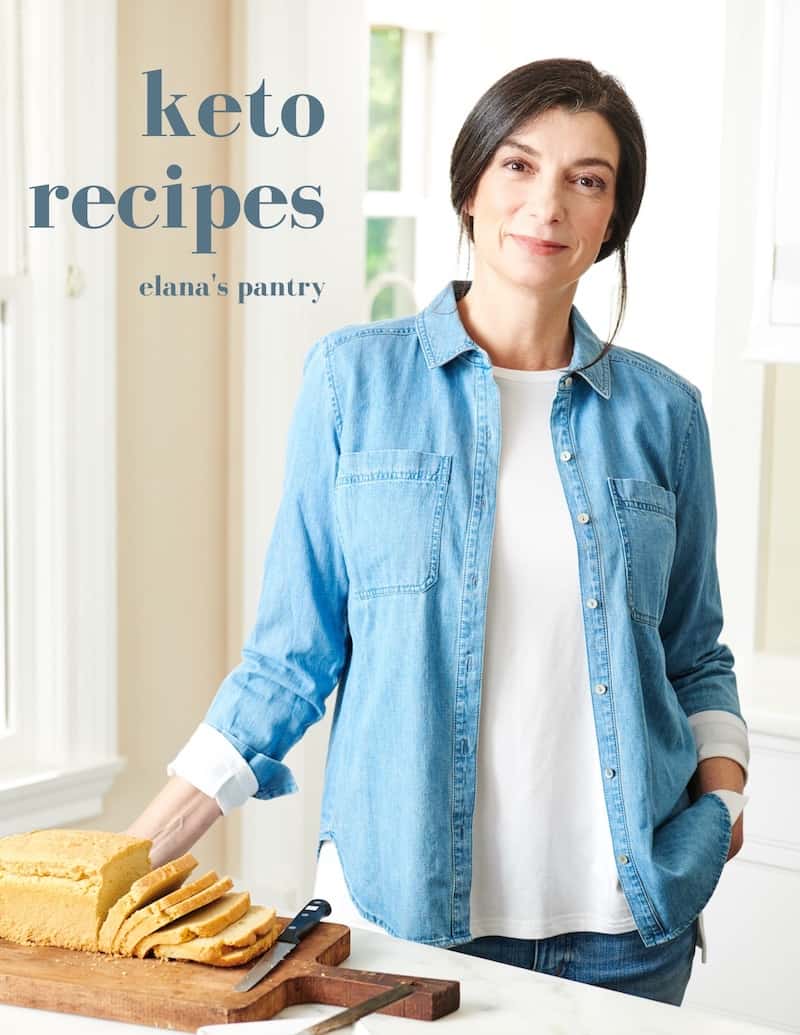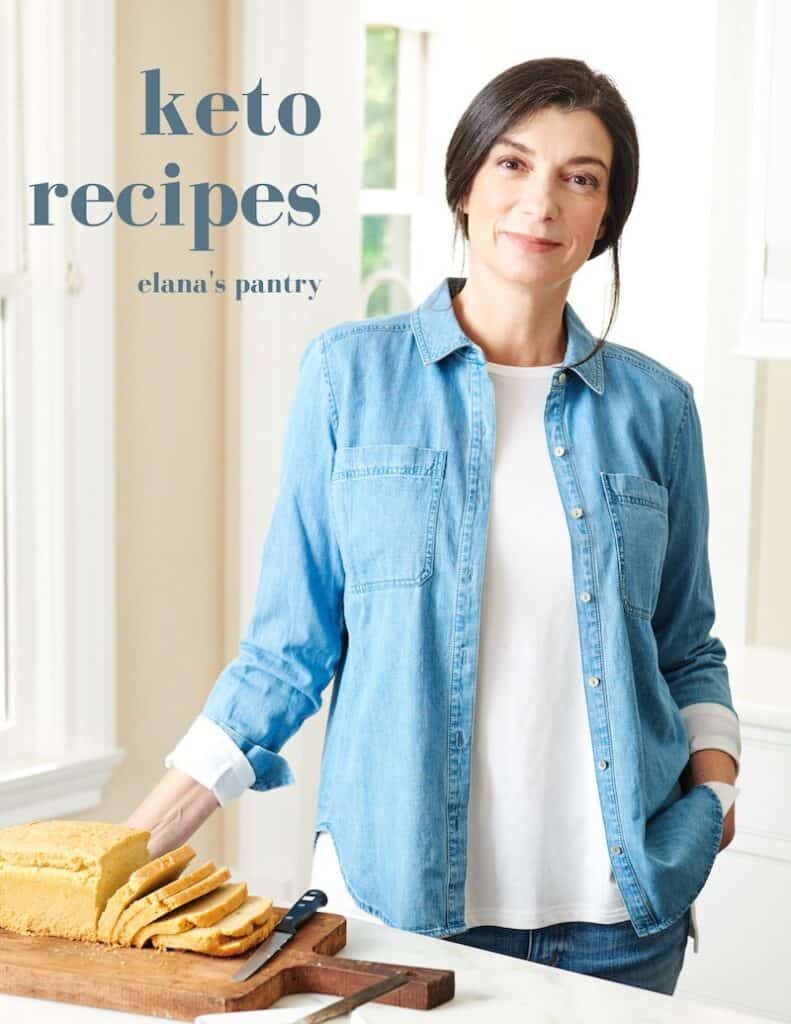 Get My Keto Recipes eBook
Free exclusive eBook, plus recipes and health tips, delivered to your inbox.
What is Fruit?
Scientifically speaking, fruit develops from the flowering part of a plant and contains seeds. So while squash and zucchini are technically fruit, I prefer to classify them as nutritious and delicious!
When your garden is exploding with zucchini, the only thing to do is make this healthy salad to use it all up.
I hope you love this low carb family favorite recipe as much as we do!
Zucchini Salad
Print
Email
Pin Recipe
Instructions
In medium bowl, toss squash, zucchini, basil, olive oil, lemon juice, and salt

Allow to marinate for 20 minutes to 1 hour (I have served mine immediately)

Sprinkle with almonds

Serve
Vegetables for Side Dishes
Organic vegetables are a must-have side dish for our family and an easy part of the path to healthy eating on a budget.
Veggies are an important and versatile component of my nutrient-rich diet. Below are some of my favorite vegetable side dishes.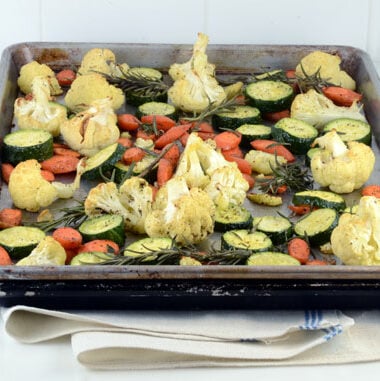 Recipes Roasted Vegetables
Roasting is a simple process that can be used for vegetables as well as any protein or nut. And Roasted Cauliflower in the oven with Carrots and Zucchini is a fabulous choice for a vegetable medley.
When I'm in a crunch for time, my easy recipe for roasted asparagus fills our plate with a low carb vitamin rich green!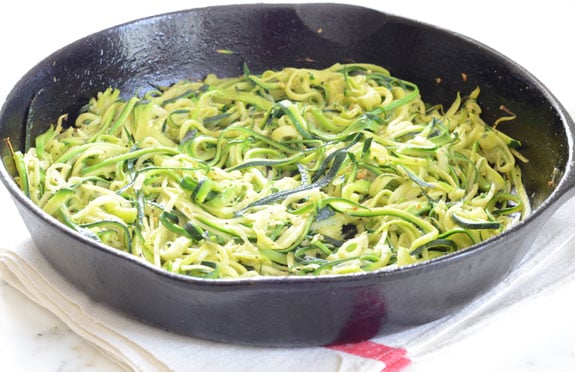 Recipe Zucchini Noodles
Veggie noodles are another great vegetable side dish! Although they were once few and far between, options for healthy low carb noodles are now abundant!
Pull out your spiralizer for zucchini recipes and spin zoodles to your heart's content, or try using squash for spaghetti and meatballs.
Finally, for an Asian twist, go the seaweed noodle route and make my all-time favorite, kelp noodles with peanut sauce.
Zucchini Recipes Baking
I'm moving on from vegetable side dishes to dessert to provide you with more ways to use up your bountiful harvest of zucchini.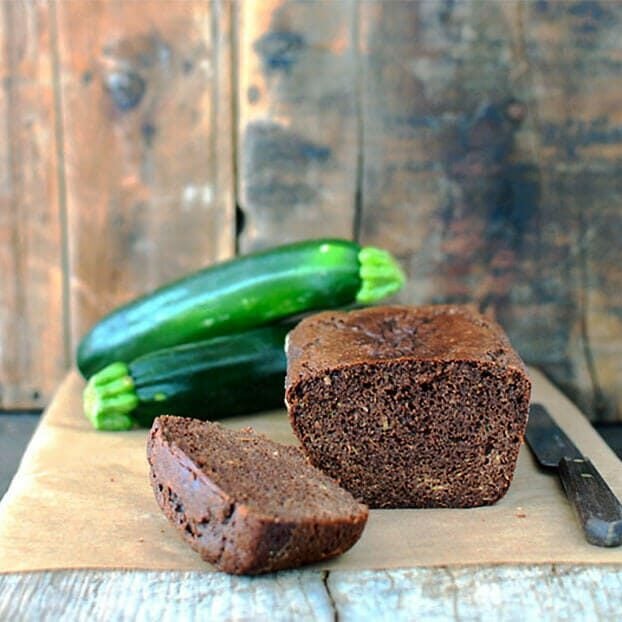 Zucchini Bread Chocolate
Sweetened with honey and a bit of vanilla stevia, Chocolate Zucchini Bread makes an excellent healthy snack for kids.
My moist and chocolaty gluten free zucchini bread is a breeze to pull together and one of the many reasons the food processor is my all-time favorite kitchen tool.
For this one pot recipe, all you need to do is combine the ingredients in the food processor, pour into a loaf pan, and then into the oven!
In need of more ways to use up your favorite summer squash? Take a look at my Zucchini Recipes for Baking.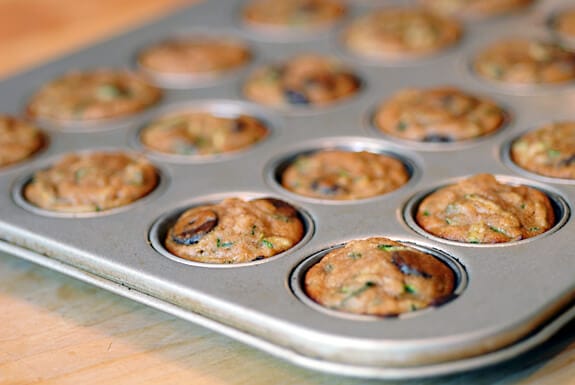 If you're looking for a nut free, gluten free zucchini recipe, my Zucchini Chocolate Chip Muffins will hit the spot.
Made with a coconut flour base and lightly with a touch of honey, these mini muffins are equally wonderful for breakfast or dessert with a cup of my caffeine free Dandelion Coffee.
Intolerance to Foods?
I hope you love these fantastically fresh zucchini recipes as much as we do, they're perfect for folks on restricted diets that have intolerance to a variety of foods.
Zucchini is rich in nutrients, high in fiber, and with my easy recipes, a breeze to add to your diet!
This recipe for Zucchini Salad is an oldie but goodie from the archives. I first shared it in 2009.