Most pastas and noodles contain gluten. However, even gluten-free pasta is a starchy food that can leave you with a high-carb hangover. That's why I make my own paleo pasta, using low-carb vegetable noodles in place of wheat, tapioca, and rice noodles. One cup of wheat pasta contains 43 grams of carbohydrates, and one cup of rice pasta contains 44 grams of carbs. My vegetable noodles are not only lower in carbs, they're easier to make, and healthier too!
I've been strictly grain-free since 2001, and over the years have tested all kinds of vegetable noodles. Below you will find a collection of my favorite low-carb noodle alternatives. Now you too can replace high-carb foods full of empty calories with tasty super food vegetable noodles that satisfy any craving!
1. Zucchini Noodles or Zoodles
What are zoodles? They are noodles made from zucchini. How do you make zoodles? You can use a spiralizer or a julienne slicer. The great thing about a spiralizer is that you can make a variety of noodle shapes from it. The downside is that it takes up storage space in your kitchen cabinets. Alternatively, you can make zoodles using a julienne slicer which is the size of a carrot peeler, and can be stored in a drawer. It's that small. The downside of the julienne peeler? It only makes one size and type of noodle –spaghetti. You can eat zucchini noodles raw or sauted. Take a look at my How to Make Zucchini Noodles post for more detailed information on zoodles!
Zoodles are incredible in my Chicken Soup and every bit as good with marinara sauce and my quick and easy Meatballs recipe.
One cup of zoodles contains 7 grams of carbs.
2. Spaghetti Squash Noodles
Spaghetti squash noodles are made from cooked spaghetti squash. I have a fabulous tutorial called How to Cook Spaghetti Squash to get you started with this tasty noodle. These paleo noodles are perfect with a meat based marinara and incredible in Asian dishes such as the Pad Thai recipe in my New York Times best selling cookbook, Paleo Cooking from Elana's Pantry. Spaghetti squash noodles are higher in carbohydrates than zoodles, however, they're far lower in carbs than regular pasta noodles, and packed with healthy nutrients like vitamin A.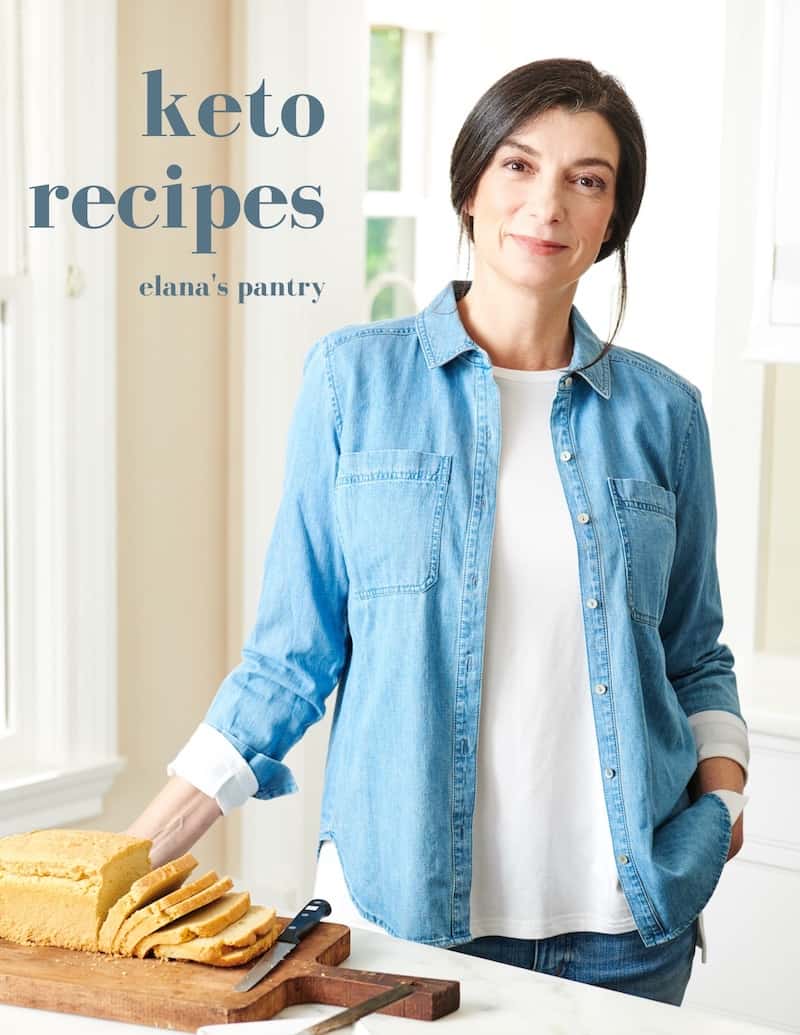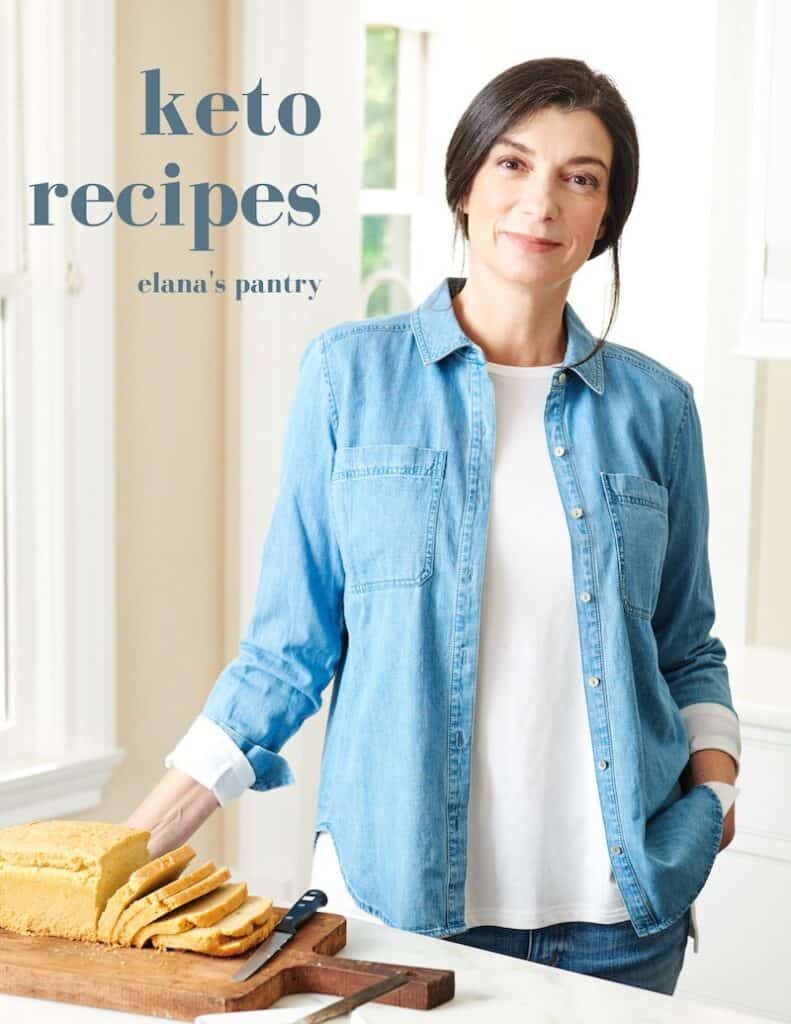 Get My Keto Recipes eBook
Free exclusive eBook, plus recipes and health tips, delivered to your inbox.
One cup of spaghetti squash noodles contains 10 grams of carbs.
3. Kelp Noodles
I love using this seaweed based noodle in Asian inspired dishes such as my Sesame Noodles. Kelp noodles are a seaweed based noodle that is high in iodine, very low in calories, and high in fiber. Kelp noodles come in a package and you can buy them at many health food stores. If you like your noodles crunchy no preparation required. If you like a softer noodle with less crunch, check out my Kelp Noodles tutorial.
One cup of kelp noodles contains 8 grams of carbs.
4. Cucumber Noodles
Cucumber noodles are the lowest carb noodles listed here. Cucumber noodles are fantastic in Asian food dishes. We love serving cucumber noodles with my Sesame Sauce, and homemade Gomasio, for a fabulously healthy Chinese takeout type dish! Like zoodles, you can prepare cucumber noodles using a julienne slicer or a spirilizer. If you get bored of cucumber noodles you can use daikon to make noodles instead. Daikon nooodles are deliciously crunchy and slightly spicy, since daikon is a form of radish. One cup of daikon noodles contains 4 grams of carbs.
One cup of cucumber noodles contains 4 grams of carbs.
5. Celery Root Noodles
Celery root makes a great noodle. My boys like celery root noodles sauteed in butter and sprinkled with cheese. Celery root root noodles are also amazing stir fried with a bit of olive oil and salt. Alternatively, you can use parsnip to make noodles. Parsnip noodles are far higher in carbs than celery root noodles, but still lower carb than regular pasta, plus, they're a real food. One cup of parsnip noodles contains 24 grams of carbs.
One cup of celery root noodles contains 9 grams of carbs.
I hope you love these low-carb pasta noodle alternatives as much as we do! All of these vegetable noodles are Whole30 compliant. In our house, we eat them all year round because they're not just healthy, they're so easy to make, and delicious too!
What's your favorite vegetable noodle?