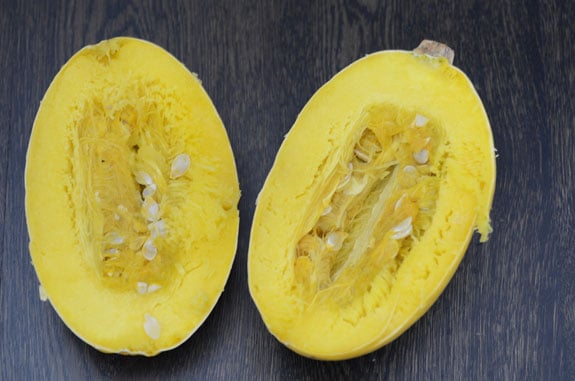 After the spaghetti squash is cooked, allow it to cool and then slice it in half.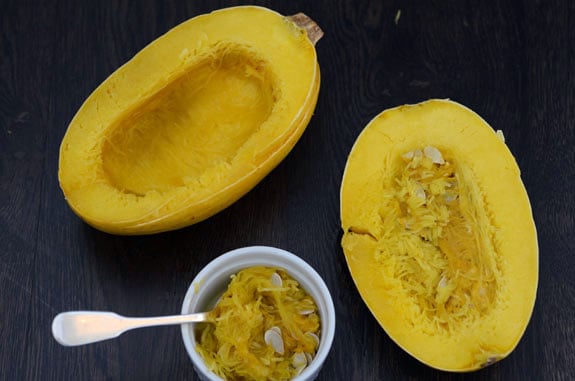 Scoop the seeds out of the spaghetti squash.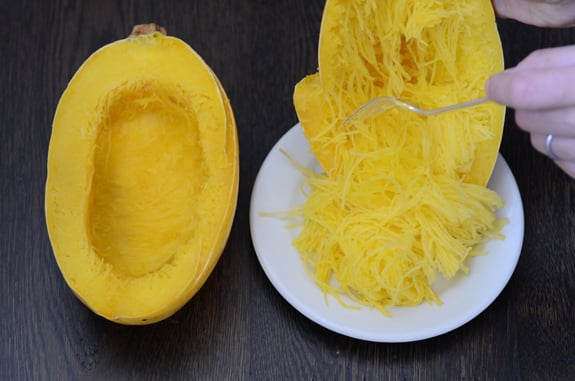 After the seeds are out, scoop the spaghetti squash noodles into a dish.
Low-Carb Noodles for the Keto Diet
I make spaghetti squash noodles for myself whenever the rest of the family is eating packaged gluten-free noodles. If you like healthy spaghetti squash noodles, you'll love my post called, Paleo Pasta: Healthy Low-Carb Swaps for Noodles, which features other healthy vegetable noodles along with their carb counts. Vegetable noodles are wonderful pasta substitute for those following a Ketogenic Diet.
Easy Low-Carb Spaghetti Squash Recipes
I often serve spaghetti squash with coconut oil and cinnamon, or with Bolognese. I also have a fabulous recipe in my latest book Paleo Cooking from Elana's Pantry for a Paleo Pad Thai that uses spaghetti squash noodles! And you'll definitely want to try my low-carb, keto Mac n Cheese Skillet Casserole recipe, made from spaghetti squash!