The superpowers of creamy rich dark chocolate and spicy ginger unite in this fabulous recipe for Homemade Hot Chocolate with Ginger.
Recipe for Homemade Hot Chocolate with Ginger
I created this hot cocoa recipe a few years ago when the boys came home from college for the holidays.
With all of our celebrating we were a tired bunch and soon, everyone in the house had a teeny case of sniffles.
Healing with Functional Food
So I whipped up this recipe for Homemade Hot Chocolate with Ginger for us because I love healing with a functional food.
Healthy Hot Chocolate Homemade
Sugar is a highly inflammatory substance, so when you're feeling under the weather, it's really helpful to cut back on it.
This recipe for healthy hot chocolate is not only low in sugar, it's rich in antioxidants with dark chocolate and ginger.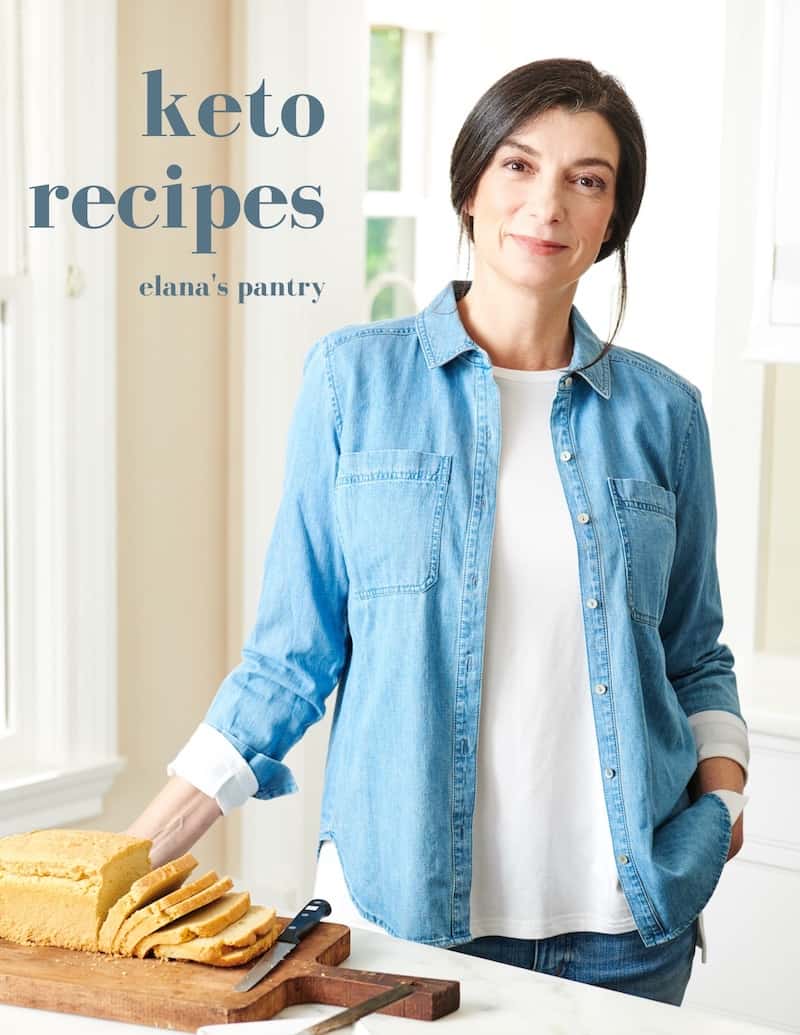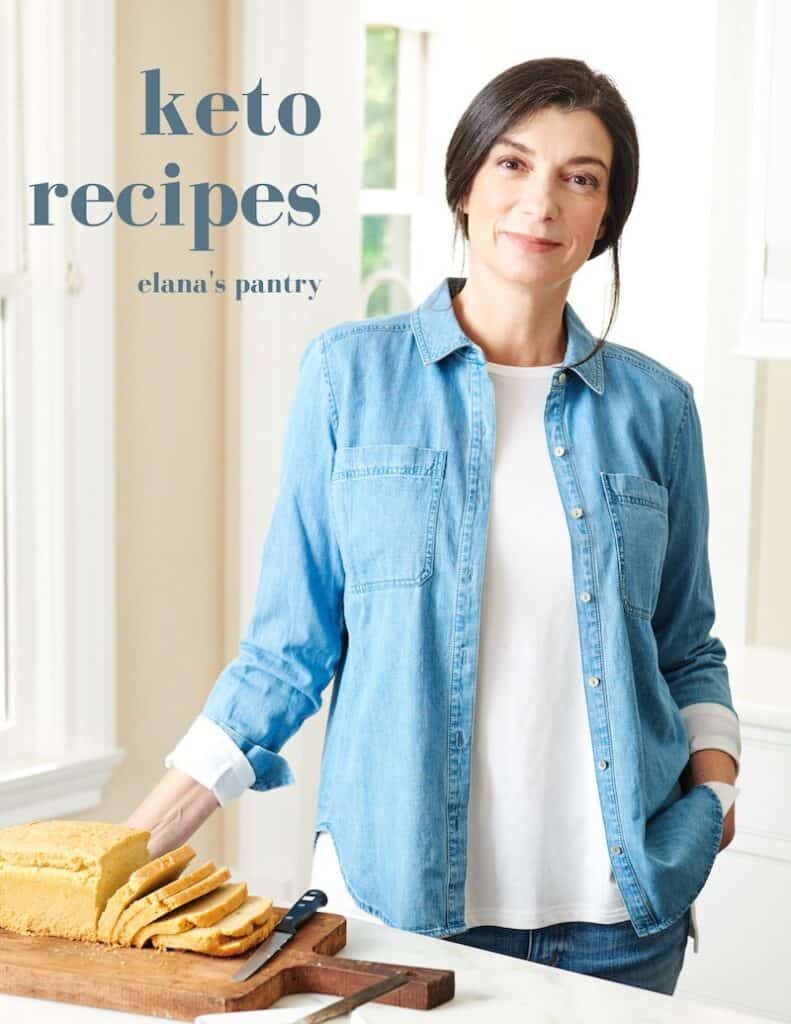 Get My Keto Recipes eBook
Free exclusive eBook, plus recipes and health tips, delivered to your inbox.
Homemade Hot Chocolate with Ginger
Print
Email
Pin Recipe
Instructions
Equipment
How to Make Homemade Hot Chocolate
If you're wondering how to make homemade hot chocolate, this recipe couldn't be easier to throw together. Place all items in a Vitamix to blend. Then, heat the mixture up and serve.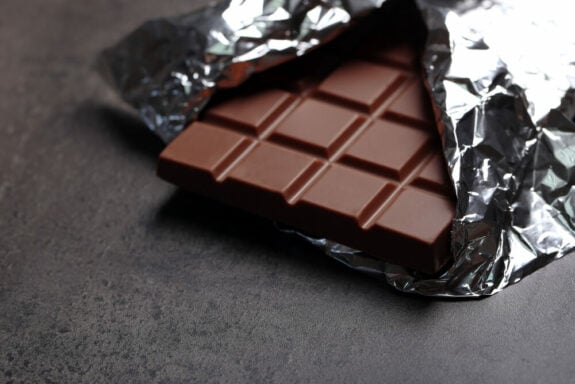 Is Dark Chocolate Good for You?
You're in luck if you're wondering is dark chocolate good for you!
Dairy-free, low-carb, and a great source of antioxidants, dark chocolate is a fantastic keto snack.
Dark Chocolate Healthy Percentage
Dark chocolate (70% or more) is not to be confused with chocolate candy, i.e., milk chocolate, which contains a small amount of chocolate, and a large amount of sugar.
If it's health benefits you're interested in, stick with the dark stuff, like the 85% organic dark chocolate I use in this recipe for Homemade Hot Chocolate with Ginger.
To learn about the best brands of dark chocolate, along with its health benefits, check out my post called Is Chocolate Allowed on the Keto Diet.
Is Ginger Good for You?
Ginger, one of the main ingredients in this healing hot cocoa recipe, is a functional food, loaded with nutrients and bioactive compounds that have potent health benefits.
Ginger is Good for…
Its powerful anti-inflammatory and antioxidant properties make ginger an important spice with a storied culinary history.
One of the most utilized and versatile herbs in Traditional Chinese Medicine (TCM), ginger is also commonplace in Western herbalism.
Ginger is good for fighting:
High Blood Pressure
Heart Disease
Digestive Ailments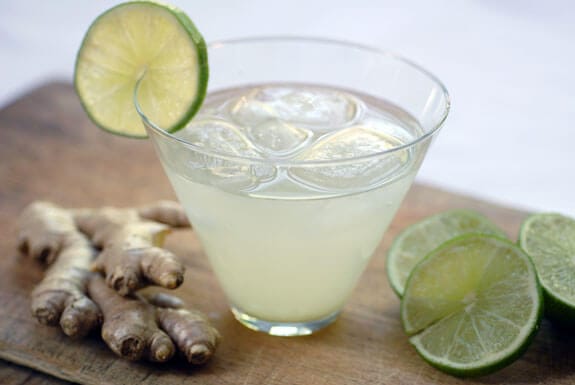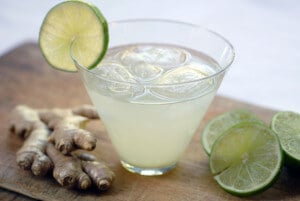 Healthy Ginger Recipes
To call ginger a superfood may be an understatement.
I love using ginger in these healthy recipes!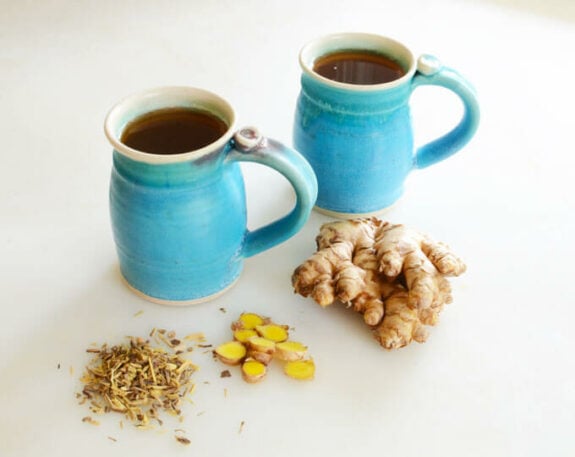 Ginger Tea Good For…
I also love making the boys my Ginger Tea with Licorice recipe when they're not feeling well.
It's an herbal antibiotic with incredible respiratory and digestive benefits.
How Much Ginger to Use in Homemade Hot Chocolate?
If you want to go wild use a full two tablespoons of ground ginger in this recipe.
It will be a ginger bomb that clears your sinuses! That amount is super strong, working on a medicinal level as a decongestant.
My boys enjoy this recipe for homemade Hot Chocolate with Ginger with one tablespoon of ground ginger.
They're not in it for the spicy, they're all about the chocolate!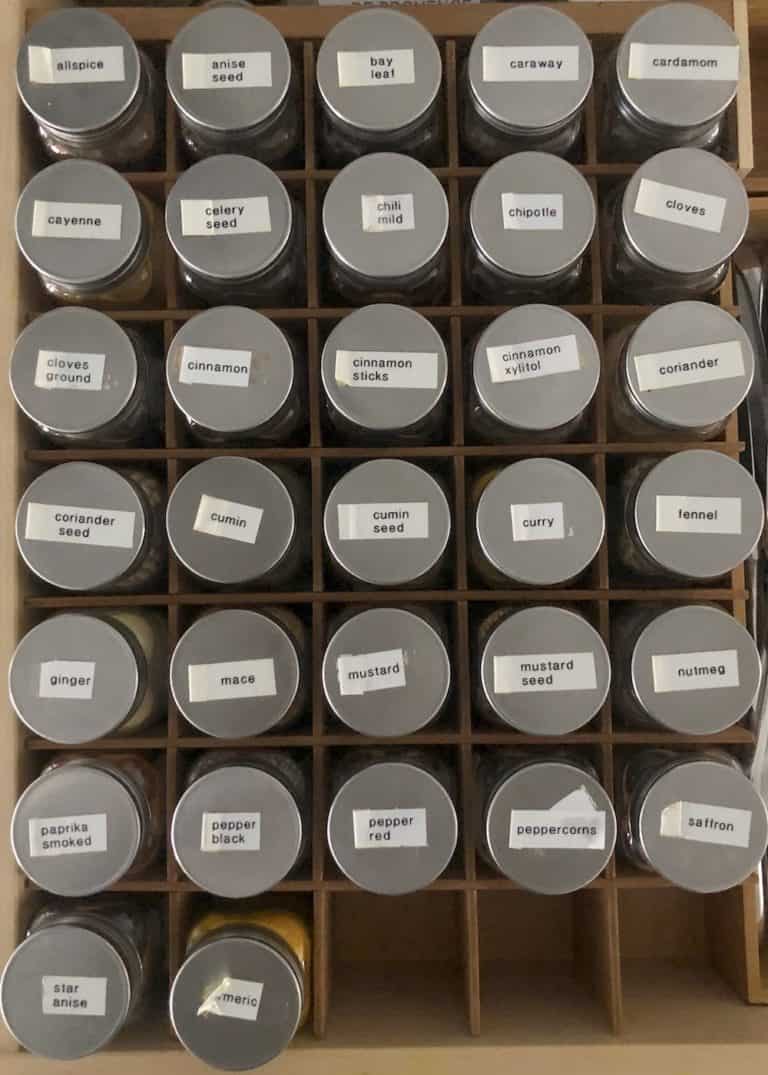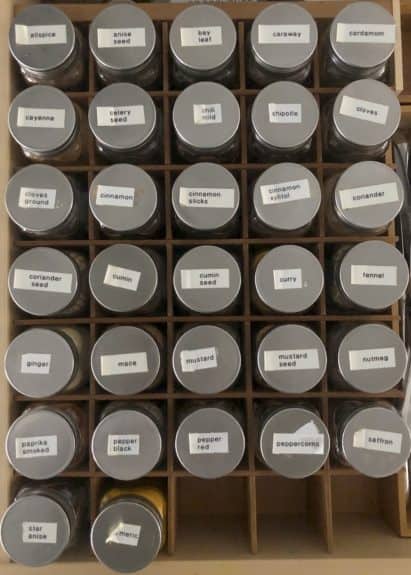 How Long Does Spice Last?
This recipe calls for ground ginger, which I like to keep on hand.
Most sources advise that you replace ground spices every six months in order to maintain flavor and nutritional properties.
I do a full cleanout of my spice drawer every one to two years in order to get rid of the older ground spice items.
If your ground ginger is more than six months old you may want to increase the amount in this recipe.
Substitute for Ground Ginger
Feel free to experiment with using fresh ginger instead of ground ginger in this recipe.
I haven't tried that so not sure how much would be appropriate to swap.
Also, if you use fresh ginger, you'll want to strain it out of the mixture or your Homemade Hot Chocolate with Ginger will not be very smooth.
There's no need for straining if you follow my recipe, using the ingredients and method as specified.
Dairy Free Homemade Hot Cocoa Recipes
Mr. Pantry, the boys, and I are all lactose intolerant.
I can't recall when my husband and I figured out we couldn't drink milk, it was a very long time ago.
The Pantry boys self-diagnosed when they were in middle school.
Now that they are older, I stay out of their business as much as possible, in order to give them room to observe and understand their own bodies.
When they come to me for health and nutrition advice I provide it using the Socratic method, asking questions that will help them figure out the answers.
Healthy Low-Carb Hot Chocolate Recipes
If you love this Homemade Hot Chocolate with Ginger you're in luck because I have more healthy low-carb hot chocolate recipes for you below!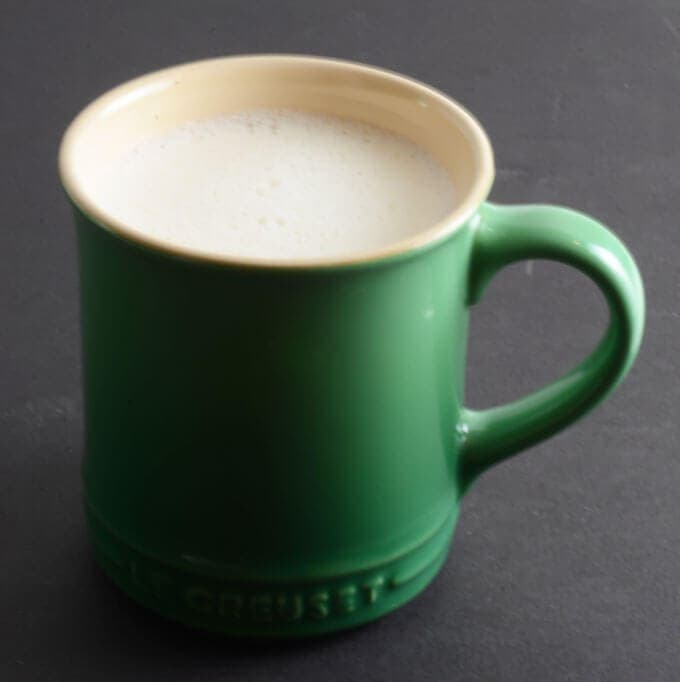 White Hot Chocolate Recipes
My White Hot Chocolate is made with water, coconut milk, cacao butter, honey, stevia, and salt.
My favorite thing to do with white hot chocolate is to add a flavored extract to taste.
For a Peppermint White Hot Chocolate add peppermint extract. And for the most luscious White Nutella Hot Chocolate, you'll ever try, add hazelnut extract.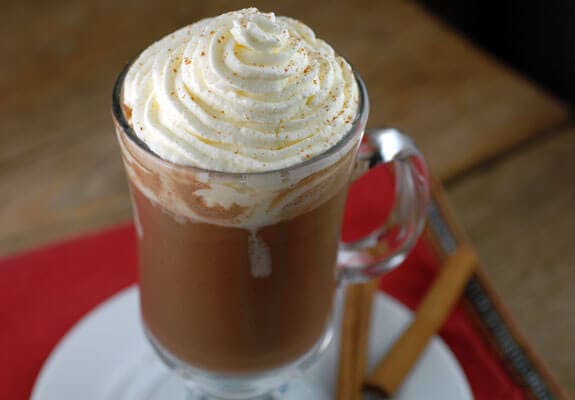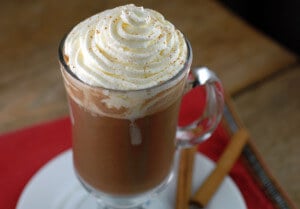 Mexican Hot Chocolate Homemade Recipe
What a show-stopper. If you're looking to add a little kick to your hot chocolate, this Mexican Hot Chocolate recipe is for you.
Warming spices cinnamon, chili, and cayenne elevate this hot chocolate to another level.
Top with homemade whipped cream to achieve the beautiful look above.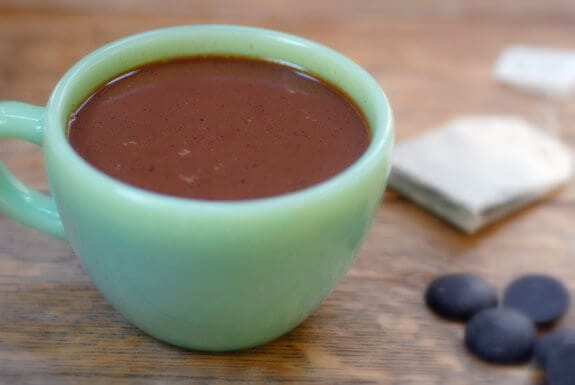 Recipe for Peppermint Hot Chocolate
My recipe for Peppermint Hot Chocolate blends together the best part of winter: peppermint and hot chocolate.
This is a great recipe to make with kiddos –mine always loved watching the chocolate chips melt into the pot.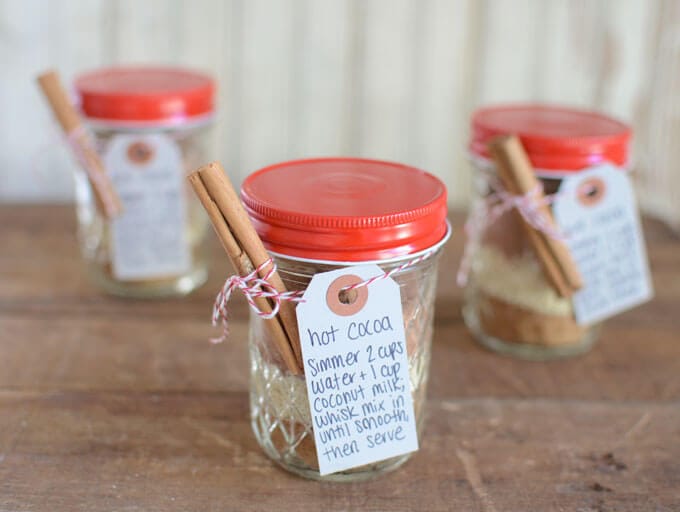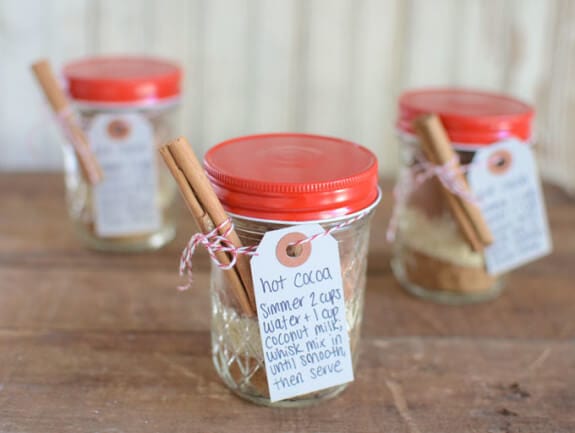 Recipe for Hot Cocoa Mix
Looking for an adorable holiday gift?
My Recipe for Hot Cocoa Mix in a Jar contains five ingredients and is super quick and easy to throw together in adorable mason jars.
Less Sugar More Fat
I went on the Keto Diet in early 2014. That was quite some time ago.
Now I'm happy to hear that high fat is the new black.
Publications ranging from Food Network Magazine to The New York Times are espousing the benefits of more fat and less sugar.
Yes, dear readers, the world is finally catching up with everything we've known for quite some time.
The Keto Diet
A couple of decades ago, I went on a grain free diet. Shortly after that I knew that I had to give up carbs in general, not just carb rich grains.
That's when I started creating recipes with almond flour, using small amounts of natural sweeteners. You can find low carb recipes in all of my books.
That's also why I created this recipe for Homemade Hot Chocolate with Ginger.
Get The New York Times Bestseller
My New York Times best-selling book, Paleo Cooking from Elana's Pantry is ideal if you're looking for the best Keto Diet Cookbook.
I also have tons of free low-carb high-fat (LCHF) recipes for you here on the website on my Keto Diet Healthy Recipes page.
Keto Hot Cocoa Recipes
This recipe for low carb hot chocolate with ginger is so amazing and I know you'll love it as much as we do!
What's your favorite hot chocolate? Leave a comment and let me know.
This Homemade Hot Chocolate with Ginger recipe is an oldie but goodie from the archives. I first shared it in 2020.