We had a huge snowstorm here last night and I made my family a batch of this warming Mexican Hot Chocolate. A hot drink is perfect for a cold day, and it's even better when warming spices such as cinnamon, chili and cayenne are added.
There is a ton of cinnamon in this recipe, so if you're not a cinnamon fan, you might want to reduce the amount from 1 tablespoon to 1 teaspoon. Why do I use so much cinnamon? Well, first, I just love the taste of the stuff. Second, many studies have been done of late pointing to cinnamon as a spice that may help to control blood sugar levels. Pretty neat stuff, huh?
Mexican Hot Chocolate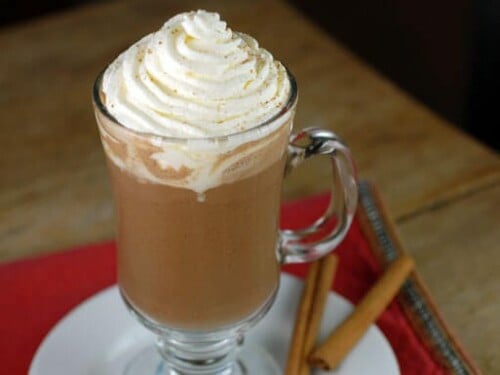 Print
Email
Pin Recipe
Instructions
Equipment
Here are some other hot chocolate recipes you may enjoy:
-Delicious Hot Chocolate from Joy The Baker
–Salted Caramel Hot Chocolate by Savory Sweet Life
–Spanish-Style Hot Chocolate from Gluten-Free Gobsmacked
I want to thank Shirley of Gluten Free Easily and Kim from Cook It Allergy Free for their lovely reviews of my Gluten-Free Almond Flour Cookbook. I really appreciate the kind words in each of these reviews and the astute observations that Shirley and Kim provide about using almond flour and my recipes.