The perfect breakfast beverage, Paleo Chai Latte, made with warming Ayurvedic spices will keep you cozy during the cold weather. Made with eggs, coconut oil, and antioxidant rich chai spices including cinnamon, cardamom, and cloves, this rich hot drink makes a great on-the-go breakfast. Sometimes I serve Paleo Chai Latte as a healthy snack in the afternoon, since it gives me a burst of real energy without any of the caffeine.
Giving Up Coffee and Caffeine
Speaking of caffeine, while many people on the paleo diet start their days off with bulletproof coffee, I do not. I haven't had coffee since 1993. I think I had a headache for three days straight when I gave up coffee cold turkey a couple of decades ago. My body simply doesn't tolerate caffeine. The silver lining of giving up coffee is my homemade Dandelion Root Coffee, my favorite coffee substitute beverage. In the winter I drink it almost every day, and a couple of times per week in the summer.
Caffeine-Free Dandelion Root Coffee
Fans rave about my Dandelion Root Coffee. Like regular coffee, its primary flavor is bitter, a flavor that is highly underrated in our culture and very important in Ayurveda and Chinese Medicine. Finally, my homemade Dandelion Root Coffee is a great liver cleanser. For me, giving up caffeine and getting healthy liver cleansing dandelion root into my body every day is a win-win!
Paleo Chai Latte for Breakfast
This Paleo Chai Latte is another great hot drink that's similar to chai tea, or a chai latte! It's packed with protein from eggs, and full of fabulous fat from coconut oil. If you are raw egg-phobic, the great thing about this paleo drink is that the boiling water poaches the eggs a bit. If you're looking for a quick and easy, healthy breakfast recipe this is it!
Paleo Chai Latte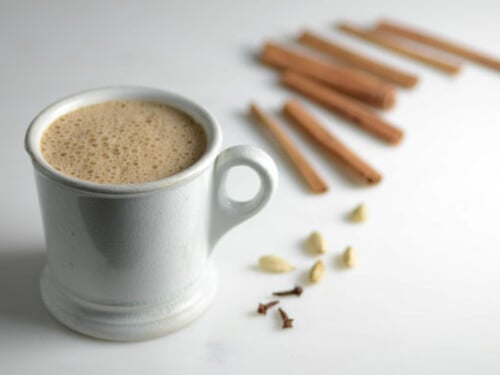 Print
Email
Pin Recipe
Instructions
In a

vitamix

, combine eggs, water, coconut oil, cinnamon, cardamom, cloves, and date

Blend on high until mixture is frothy

Serve
Equipment
Another benefit of this paleo breakfast drink? No pan to wash after breakfast. Just rinse out the container of your blender or throw it in the dishwasher, and you're set! Feel free to customize Paleo Chai Latte to your liking with more eggs or coconut oil. To make this a Keto Diet recipe, omit the date and use stevia. Paleo Chai Latte is my new favorite healthy breakfast recipe.
Hot Drinks that are Caffeine-Free
Here are some of my other healthy, dairy-free, caffeine-free hot drink recipes for you!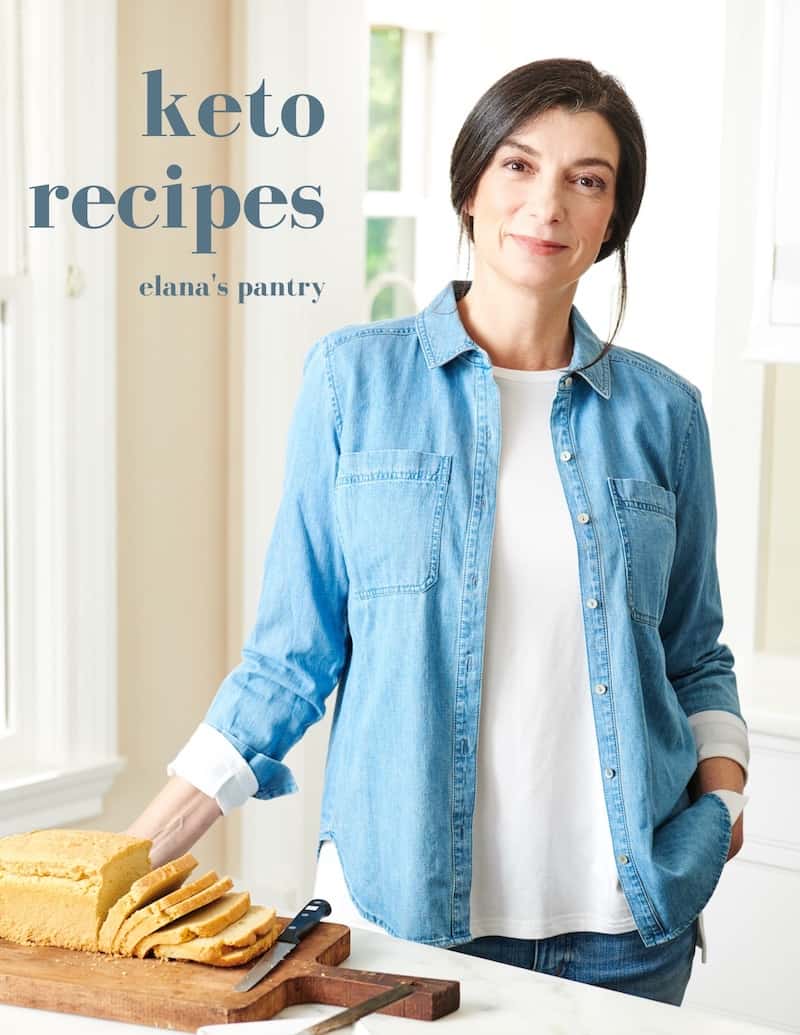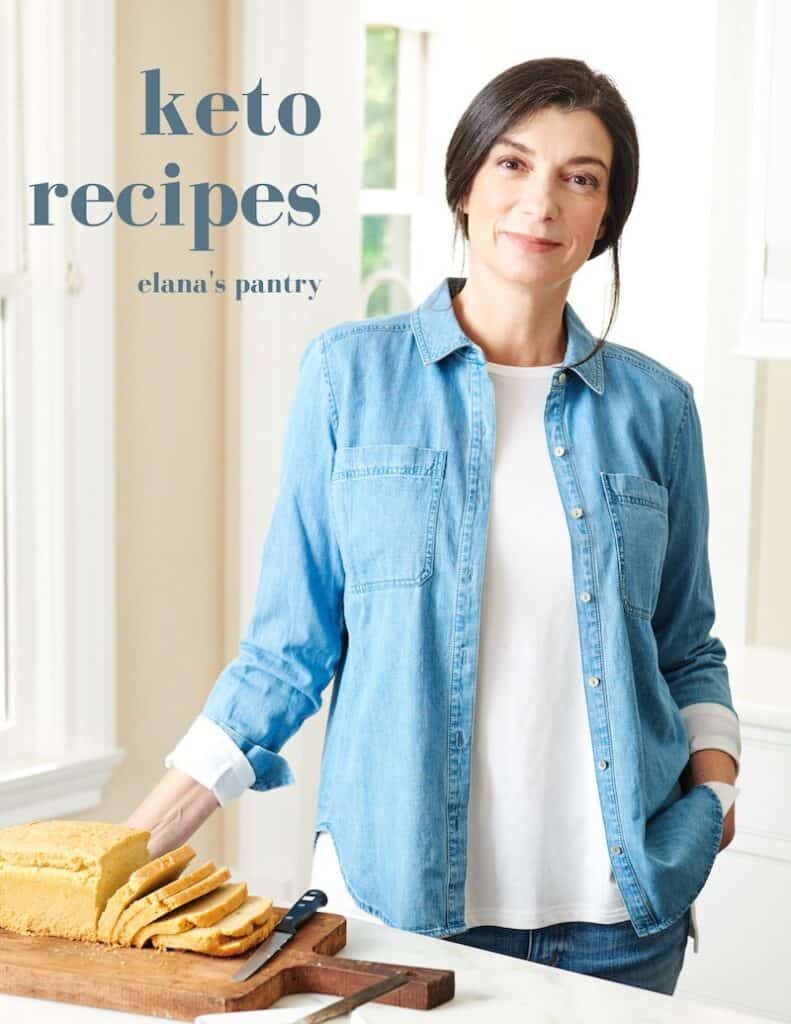 Get My Keto Recipes eBook
Free exclusive eBook, plus recipes and health tips, delivered to your inbox.