We are loving these anti-inflammatory golden Keto Turmeric Bars! If you've ever toyed with the idea of making a turmeric dessert this treat is for you. It's not only mouth-wateringly delicious, but turmeric is good for you. What more could you ask for from a dessert?!
Golden Keto Turmeric Bars Recipe
I decided I had to make Keto Turmeric Bars after seeing this healing spice used in treats ranging from golden turmeric cookies to turmeric sugar cookies. But every recipe I came across was the opposite of healthy –they all used wheat flour and lots of sugar.
Gluten-Free Keto Turmeric Bars Recipe
Since all of these incredible looking turmeric treats were not gluten-free they were not an option for my family, and since they were not grain-free, they were not an option for me.
Grain-Free Low-Carb Turmeric Health Bars
My older son, born in 1998, and now in his twenties, was diagnosed with Celiac Disease when he was three. I too have it, and on top of going gluten-free, went on a low-carb Grain-Free Diet over two decades ago. That's why this is a gluten-free, grain-free turmeric bars recipe.
Keto Turmeric Bars Recipe
The next step after giving up high-carbohydrate, inflammatory grains, was to create easy Keto Dessert Recipes for my family made without corn-based sweeteners like erythritol.
I've spent decades researching the best ingredients and write about this in my article, The Best Low-Carb Sweetener for Keto. All of that knowledge goes into a seemingly simple recipe like these turmeric protein bars, which are incredibly nutrient-dense because turmeric is a very special spice.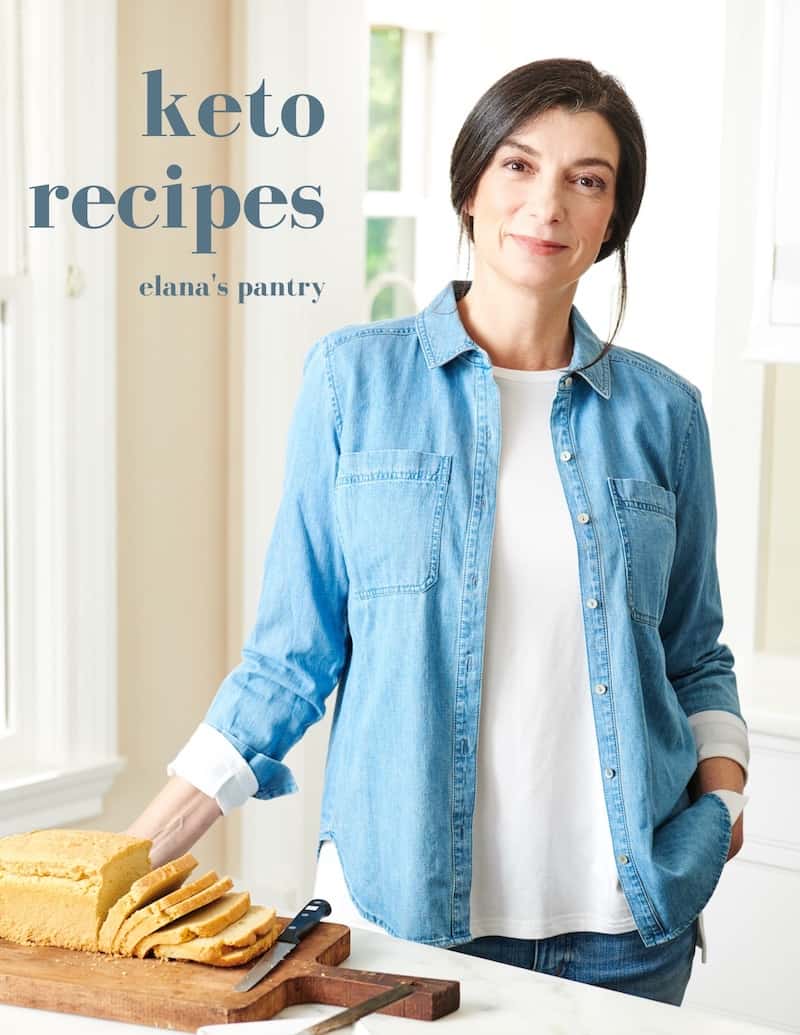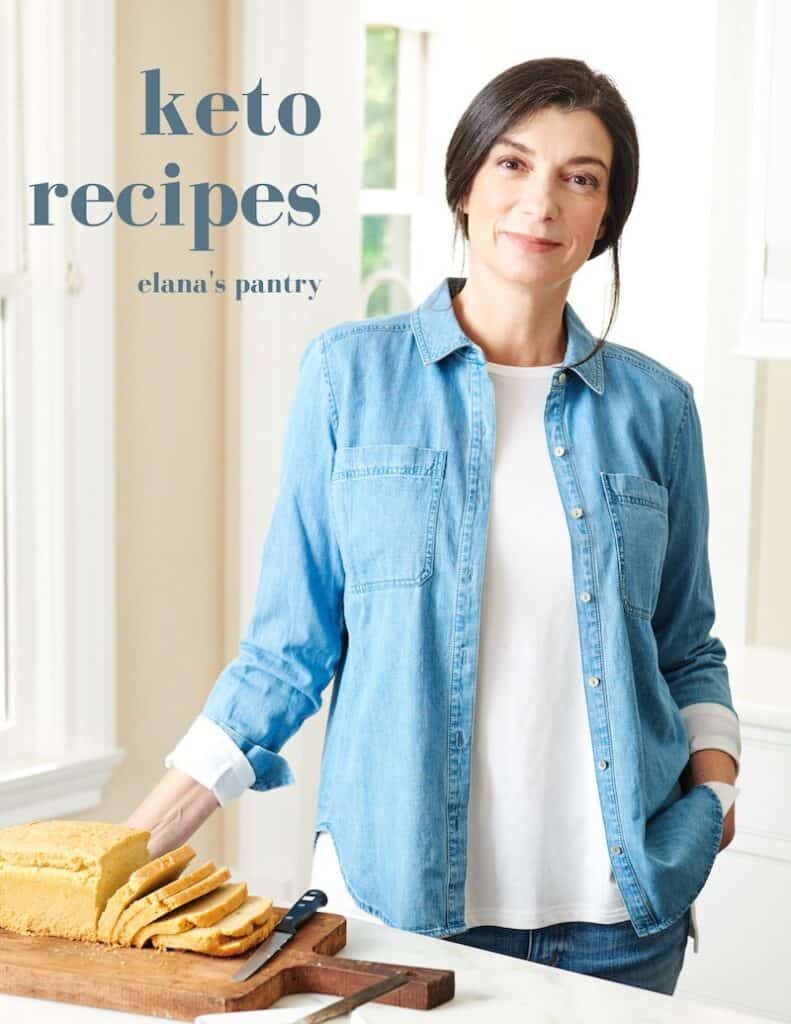 Get My Keto Recipes eBook
Free exclusive eBook, plus recipes and health tips, delivered to your inbox.
Turmeric Dessert Recipe
Anti-Inflammatory Golden Turmeric Bars are low-carb and full of incredibly healthy fats. I've used cardamom in this recipe because of my background in Ayurvedic healing. Like turmeric, cardamom is another healthy spice full of anti-inflammatory properties.
Keto Turmeric To Go Bars
This turmeric dessert is made with eight ingredients total so that you can whip it up in no time flat! When the boys were younger I used to pack this in their lunches for dessert. It also travels well if you're in need of a snack while running errands or after working out!
Golden Turmeric Bars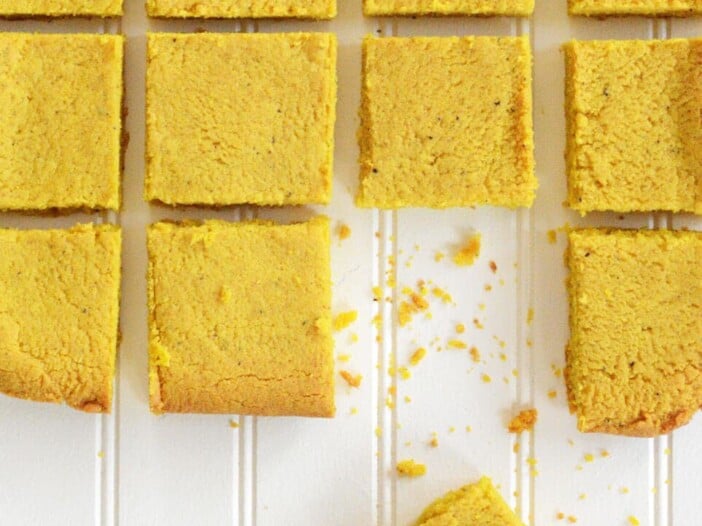 Print
Email
Pin Recipe
Instructions
Pulse in cardamom and pepper until well combined

Pulse in butter, stevia, and maple syrup

Score dough to make 16 bars

Bake at 350°F for 25-30 minutes

Cool one hour

Serve
Health Benefits of Turmeric
Turmeric, a member of the ginger family, is one of my favorite functional foods. That's because research shows turmeric has tremendous health benefits, due to a compound it contains called curcumin.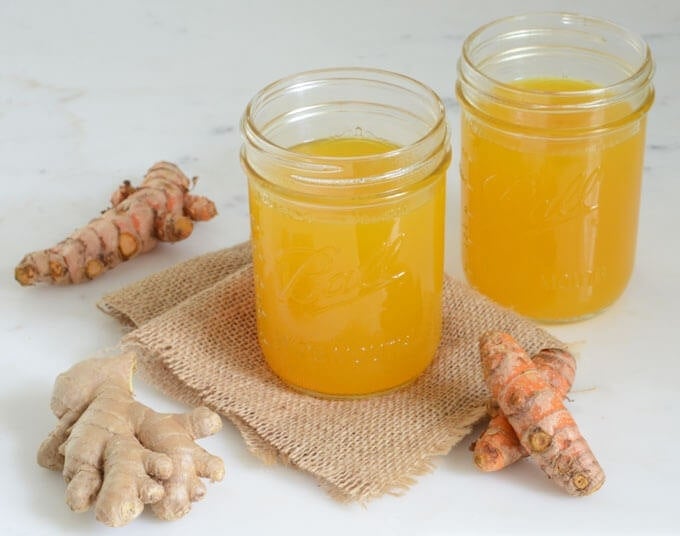 Golden Turmeric Tea Benefits
Here are some of the health benefits of turmeric:
Reduces Inflammation
Natural Anti-Oxidant
Improves Brain Function
To learn more about turmeric benefits and its healing properties check out my post called Turmeric Tea and the NrF2 Pathway.
The Best Way to Take Turmeric
My colleague Dr. Robert Rountree, one of the founders of the Functional Medicine movement, taught me long ago to pair turmeric with black pepper to increase its absorption and bio-availability. That's why you'll find black pepper in this golden Keto Turmeric Bars recipe.
How Much Turmeric Should I Take Daily?
Since we're all biochemical individuals I can't really answer the question, how much turmeric should I take daily? Further, even if I was a doctor, I couldn't give medical advice online. I can, however, tell you how much turmeric I take daily.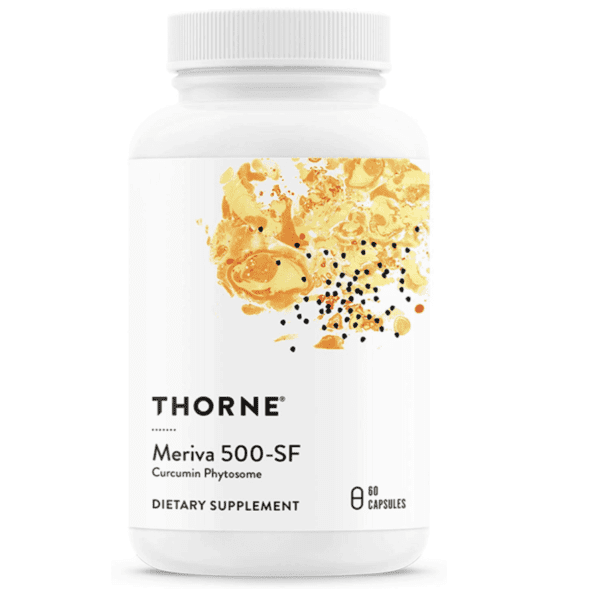 How Much Curcumin?
As mentioned above, curcumin is a potent substance found in turmeric. I take a supplement called Meriva, consuming around two capsules daily, each contains 500mg of curcumin. This supplement helps in reducing my symptoms of Multiple Sclerosis and so I take it faithfully.
In addition to supplementation, I also add turmeric liberally to my diet. From a culinary perspective, there are so many good uses for turmeric.
Good Turmeric Uses
This wonderful herb that's used as a spice is found in a wide variety of food and drink. There are so many good turmeric uses –it's a bit of a miracle ingredient in that it can go in almost anything.
Healthy Turmeric Recipes
I find that ground turmeric is fantastic for using in stir-fries, and I use fresh turmeric for homemade golden milk, turmeric tea, and fresh juices.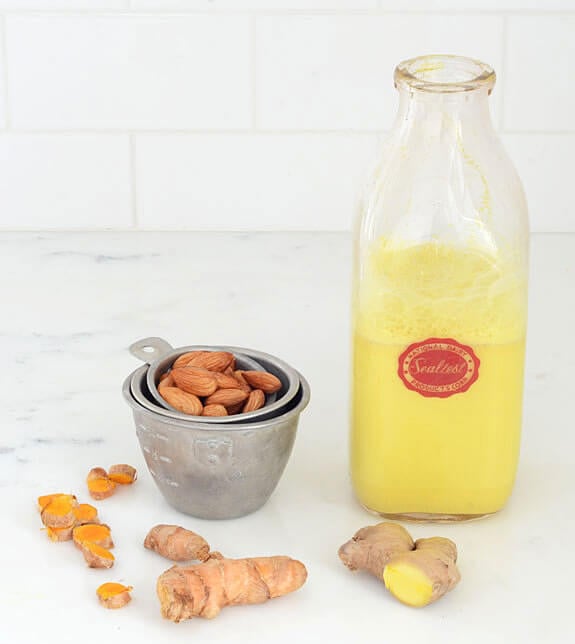 Easy Turmeric Milk Recipe
My Golden Milk recipe, otherwise known as Turmeric Root Milk, is a homemade almond milk that has fresh turmeric root, along with fresh ginger root pureed into it. This healthy golden milk is one of my favorite fresh turmeric recipes.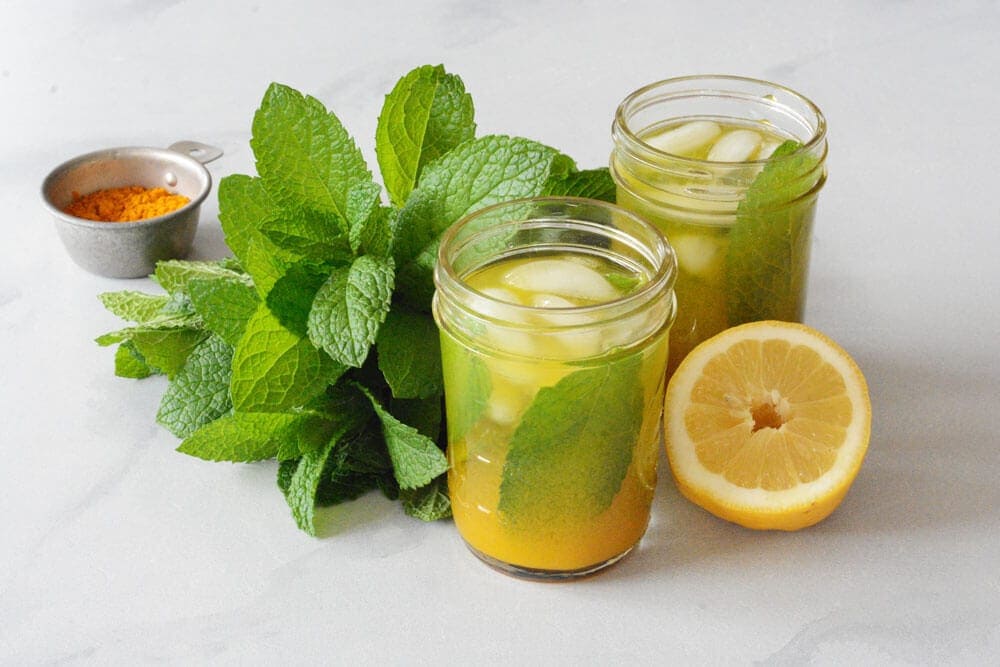 Turmeric Mint Lemonade Recipe
Keto Lemonade? Yes! A sugar-free lemonade spiked with anti-inflammatory turmeric benefits, just for you. This Turmeric Mint Lemonade is a ground turmeric recipe and a fantastic mocktail for children.
Spiked with a bit of vodka, Turmeric Lemonade could be the perfect healthy cocktail recipe for you and your adult friends. If you're looking for other keto-friendly, sugar-free drink recipes check out my family favorite sugar-free Keto Margarita.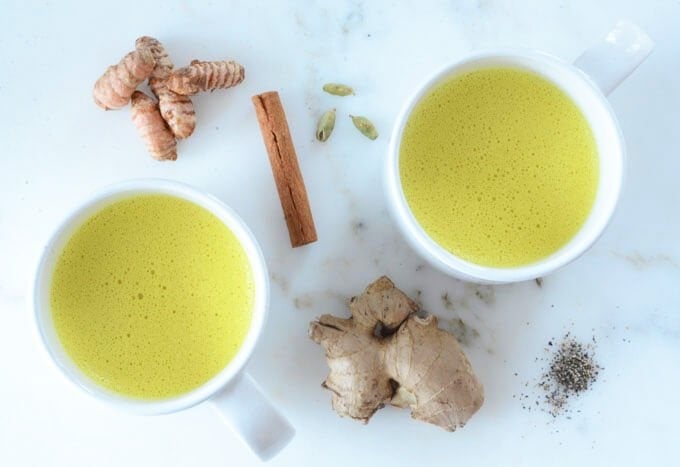 Keto Golden Milk Latte Recipe
My Keto Golden Turmeric Latte is a great way to kick off your day. This ground turmeric recipe is made with a coconut milk base infused with my favorite bright yellow spice along with cardamom, cinnamon, ginger, and black pepper. Add a bit of vanilla stevia, and it will be your favorite healthy keto dessert.
Your Favorite Turmeric Recipes?
What are your favorite turmeric uses in recipes? Leave a comment and let me know. And, if you'd like me to create other recipes that use turmeric I'd love to hear your requests! I haven't heard from many of my regular readers lately, so if you're out there let me know how you're doing!
This post is an oldie but goodie from the archives, I first shared it in 2019.