What is Flour?
If you're new to paleo baking you'll want to know what types of flours you can use. It's easier than you think! Flour is simply a term for something ground into powdery form. I've been baking with almond flour and coconut flour since 2001. I've become an expert along the way and am happy to share my knowledge with you here!
What is Almond Flour?
Almond flour is blanched almonds that are ground, then sifted into fine powdery flour. I adore almond flour. In fact, back in 2009, I wrote the book on almond flour. Yes! An entire book of almond flour recipes called The Gluten-Free Almond Flour Cookbook. Almond flour has a sweet flavor and rich buttery texture. It's high-fat, high-protein, and fantastic for gluten-free baking. It's also wonderful for grain-free paleo baking, and incredible when it comes to making cookies, cakes, scones, and muffins. If breading savory dishes is your thing, almond flour works well for that too. You'll love my Paleo Chicken Parmesan and Paleo Cod Piccata recipes, which are fantastic for those on a low-carb Ketogenic Diet.
What is the Difference Between Almond Flour and Almond Meal?
Almond flour is different than almond meal. For almond meal, the skin is left on and the almonds have NOT been blanched. Almond meal does not work in my recipes. Nor do certain brands of almond flour. Why? When you use a product that is not finely ground you will get a lumpy, uneven result. Not a beautiful baked good that closely resembles its wheat flour counterpart.
What is Coconut Flour?
Coconut flour, a fantastic flour that yields very fluffy baked goods, is made from ground coconut. Coconut flour is more challenging to work with than almond flour. That's because coconut flour is an incredibly "dry" flour. Like a sponge, coconut flour sops up loads of moisture.
Baking with coconut flour can be confusing for those accustomed to baking with wheat flour. A small amount of coconut flour provides a high yield of baked goods, relative to wheat flour. For example, my chocolate Paleo Birthday Cake has ½ cup coconut flour and 8 eggs.
As a stand alone flour, coconut flour does not yield crunchy baked goods the way almond flour does. Coconut flour does work incredibly well in cake and muffin recipes. Because many do not consider coconut a nut, coconut flour is a great alternative to almond flour for those with nut allergies. My second book, Gluten-Free Cupcakes, contains dozens of recipes that use coconut flour, almond flour, or a combination of the two. This book is perfect for birthdays and other special occasions.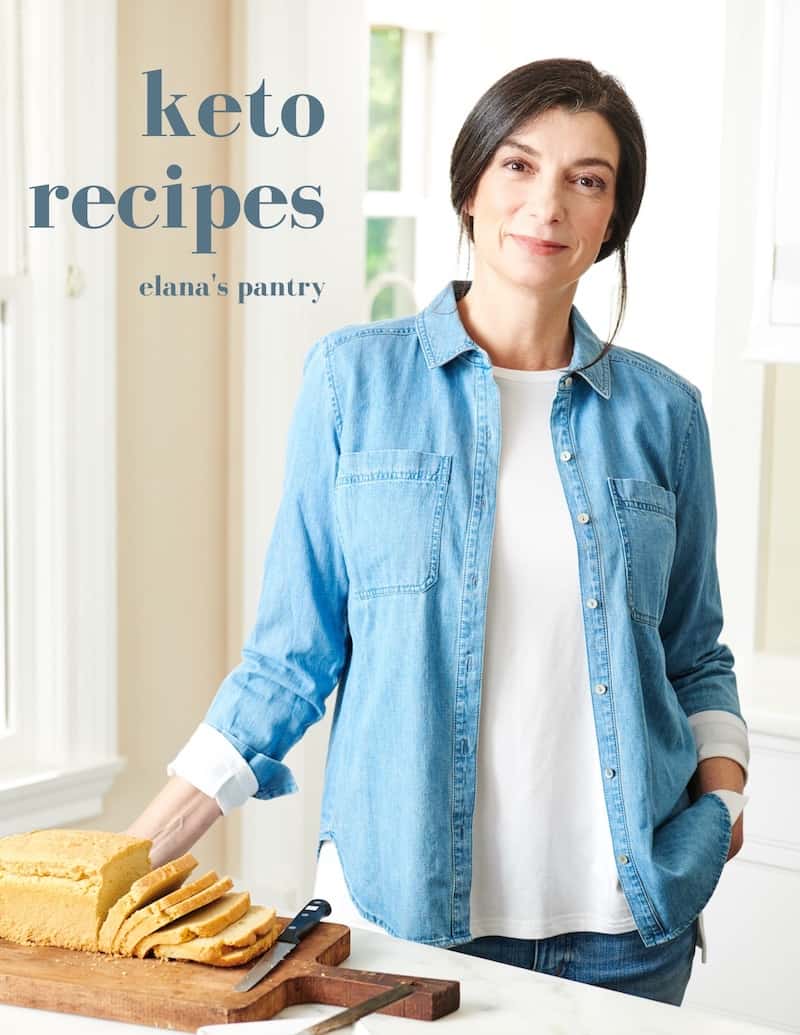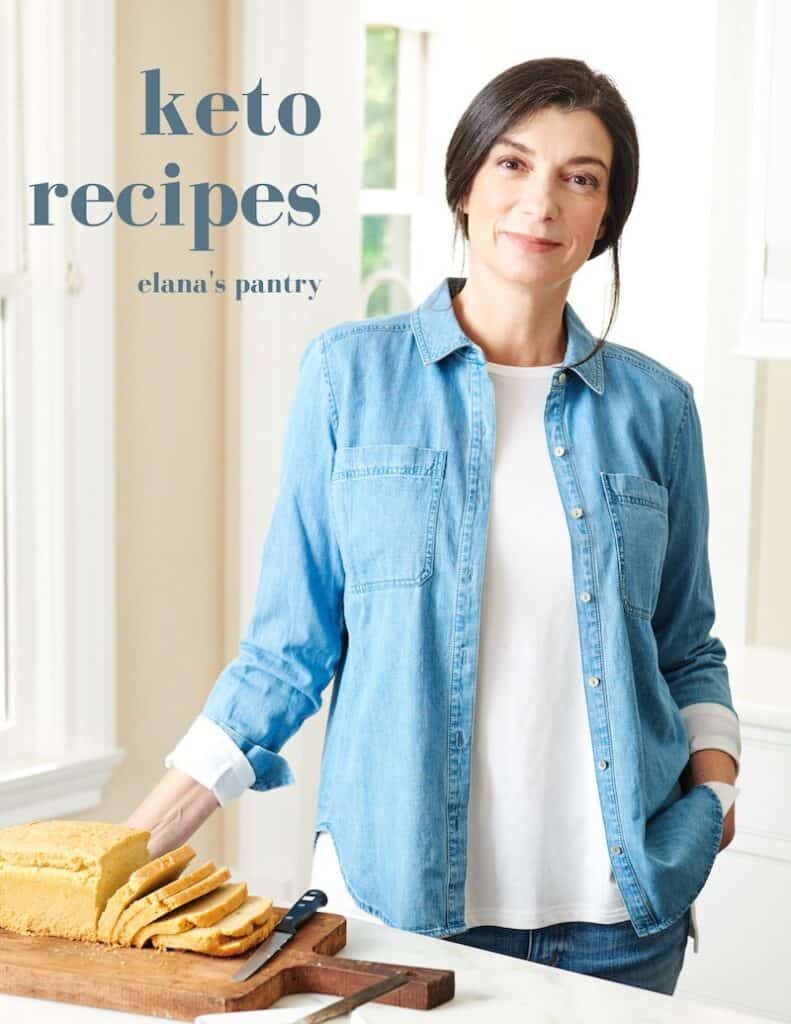 Get My Keto Recipes eBook
Free exclusive eBook, plus recipes and health tips, delivered to your inbox.
Paleo Baking: Almond Flour vs. Coconut Flour
When it comes to paleo baking I use blanched almond flour (not almond meal) and coconut flour. Neither of these flours are a direct 1:1 substitute for wheat flour. I'm frequently asked if almond flour and coconut flour can be swapped in my recipes. The answer? It is not possible to substitute almond flour for coconut flour, or coconut flour for almond flour in my recipes.
Unless you are very advanced in paleo baking it is probably best to follow my recipes to the letter. If you want something that works, i.e., a gorgeous finished product, use the recommended brands of ingredients provided below.
Almond Flour and Coconut Flour are Real Food
Baking with paleo flours is great because almond flour and coconut flour are wholesome real foods. I do not use de-fatted flour in my recipes. First, because fat is wholesome and I do not want to eat a product that has the fat removed. Second, because these flours will not work in my recipes.
If you are buying de-fatted almond flour or coconut flour, you are purchasing a very different ingredient than I use in my recipes. It would be like using apple juice in a recipe that calls for apples. They're both apple products, but can you imagine using apple juice to make apple pie? That won't work.
Nutrition Facts
Below is a comparison of the macronutrients found in both almond flour and coconut flour. Measurement is 100 grams (approximately 3.5 ounces) or just shy of 1 cup.
| Nutrition Info (100 g) | Fat | Protein | Carbs | Fiber |
| --- | --- | --- | --- | --- |
| Almond Flour1 | 51g | 22g | 20g | 10g |
| Coconut Flour2 | 9g | 19g | 65g | 39g |
As you can see, almond flour is far higher in fat than coconut flour, making it superior for those following a Ketogenic Diet, or a Low Carb High Fat (LCHF) diet. Coconut flour is far higher in carbohydrates than almond flour.
Since we are all biochemical individuals, you'll need to decide which flour is better for you. Although my blog offers loads of healthy dessert recipes, I rarely eat baked goods these days. I focus on consuming animal protein, fat, and green vegetables. While I don't calculate the macro-nutrient ratios of everything I eat, I know that many people need to do so. So I now provide nutrition information for the recipes my latest book, Paleo Cooking from Elana's Pantry. You can find that here!
Using Paleo Baked Goods to Transition Away from SAD
Paleo baking is fabulous if you are transitioning from the SAD (Standard American Diet) to a paleo diet. Eating baked goods made from real food, without artificial coloring, flavoring, and white sugar is a step in the right direction.
Eating as few sweets as possible is the healthiest choice for most of us, especially those of us with weight issues or autoimmune conditions. Added sweeteners, even those that are natural such as honey, maple syrup or coconut sugar, can lead to weight gain and inflammation, so they are best avoided.
However, switching from the SAD to a keto-paleo diet, or LCHF diet is a lifestyle change that takes time. During my transition, I enjoyed having grain-free baked goods. Switching from starchy flours like wheat, and rice, to eating paleo baked goods made with almond flour and coconut flour, greatly improved my health. When making dietary changes, it's best to make transitions on your own time table. Choose an eating plan that is satisfying. Stick to it in the long run, rather than just a few weeks here or there.
On that note, I don't believe in dieting, I believe in choosing a way to eat and adhering to it. I've been eating completely grain-free since 2001 (no rice, corn, potatoes, millet, quinoa, or other grain-like seeds). That choice works for me, given the health issues that I deal with. I feel great eating this way. That's huge motivation for me! You'll need to find a way of eating that works for you. It helps to figure out what motivates you in your overall goals for healing.
Recommended Brands of Almond Flour and Coconut Flour
If you are familiar with my blog and books, you know there are certain brands of almond flour and coconut flour that work in my recipes, and others that don't. It's not that I play favorites, I figured this all out via trial and error and chats with my readers years ago.
Unfortunately, because almond flour and coconut flour are both relatively new ingredients on the mass market, there is a lot of variability when it comes to product quality and composition. Below are the brands that work in my recipes.
Almond Flour

Coconut Flour

Tropical Traditions Coconut Flour
Bob's Red Mill, Let's Do Organic, and Coconut Secret flours do not work in my recipes.
Paleo Baking
If you want to dive into the world of paleo baking, almond flour and coconut flour are my favorite ingredients. They're highly nutritious, easy to use, and result in fantastic paleo baked goods and treats! I can digest these grain-free flours far more easily than wheat flour, or starchy gluten-free flours such as rice flour, buckwheat flour, teff flour, or tapioca flour.
Since I went grain-free in 2001, my goal has been to turn all of my favorite childhood recipes into grain-free classics. I did this for my son who was then a toddler and newly diagnosed with celiac. He followed a strict grain-free diet for several years which helped heal his gut.
If you're looking for recipes using either of these flours, be sure to check out my almond flour recipes as well as my coconut flour recipes. If you are nut-free, take a look at my nut-free recipes. I hope you enjoy baking with these fantastic flours as much as I have for the last 16 years!