This Paleo Cashew Bread recipe has only 5 ingredients and can be whipped up in a jiffy! It's another super easy bread recipe that you'll fall in love with. Why? Because to make it you simply throw the following into a food processor: cashew butter, eggs, baking soda, salt, and apple cider vinegar. You then mix it up, transfer your batter to a pan, and bake it! Voila, it's easier to make Paleo Cashew Bread than regular bread.
Paleo Cashew Bread is a fabulous Specific Carbohydrate Diet (SCD) recipe. What is the Specific Carbohydrate Diet? Read below to find out more! This easy bread recipe is also an amazingly delicious Paleo bread for those following the Paleo Diet.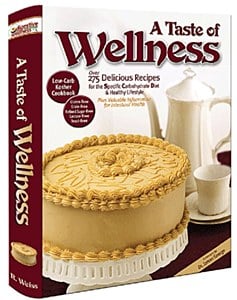 The Specific Carbohydrate Diet is the diet that saved my life. While I haven't spoken extensively about it here, I owe Elaine Gottschall a load of thanks for long phone conversations, incredible advice, and her friendship more than a decade ago. The diet that she developed for her daughter did so much to heal both myself and my son (I was diagnosed with celiac disease in 1998, and he was diagnosed in 2001). The SCD (one of the first grain-free diets) came to our rescue when nothing else worked! It was truly a miracle.
Thankfully for the newly diagnosed, there are people like Rochel Weiss and Lucy Rosset to keep the traditions of Elaine Gottschall alive –if you are looking for more information on the Specific Carbohydrate Diet see Gottschall's book Breaking the Vicious Cycle.
This amazing grain-free cashew bread recipe is from the book, A Taste of Wellness –it's an incredible bread that tastes as close to the real thing as any grain-free bread recipe you'll find out there.
Rochel's Cashew Bread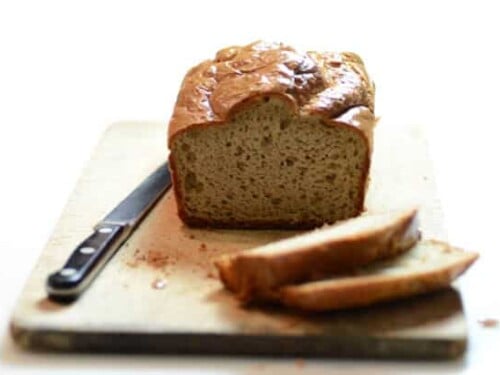 Print
Email
Pin Recipe
Instructions
In a

food processor

, pulse together cashew butter and eggs until very smooth

Pulse in apple cider vinegar

Pulse in baking soda and salt

Bake at 350°F for 45 minutes

Cool for 2 hours

Serve
I've added a touch of my original Paleo Bread recipe to Rochel's recipe above by including apple cider vinegar –I've been using it in my breads for nearly a decade in order to create a chemical reaction that helps the bread rise. I also switched the method from a stand mixer (I don't own one) to a food processor. Finally, I eliminated the oil, as well as the honey from Rochel's recipe in my constant quest to develop recipes for you that call for as few ingredients as possible. So here you have it, a low-carb, gluten-free bread recipe brought to you by Rochel, and tweaked by me, Elana.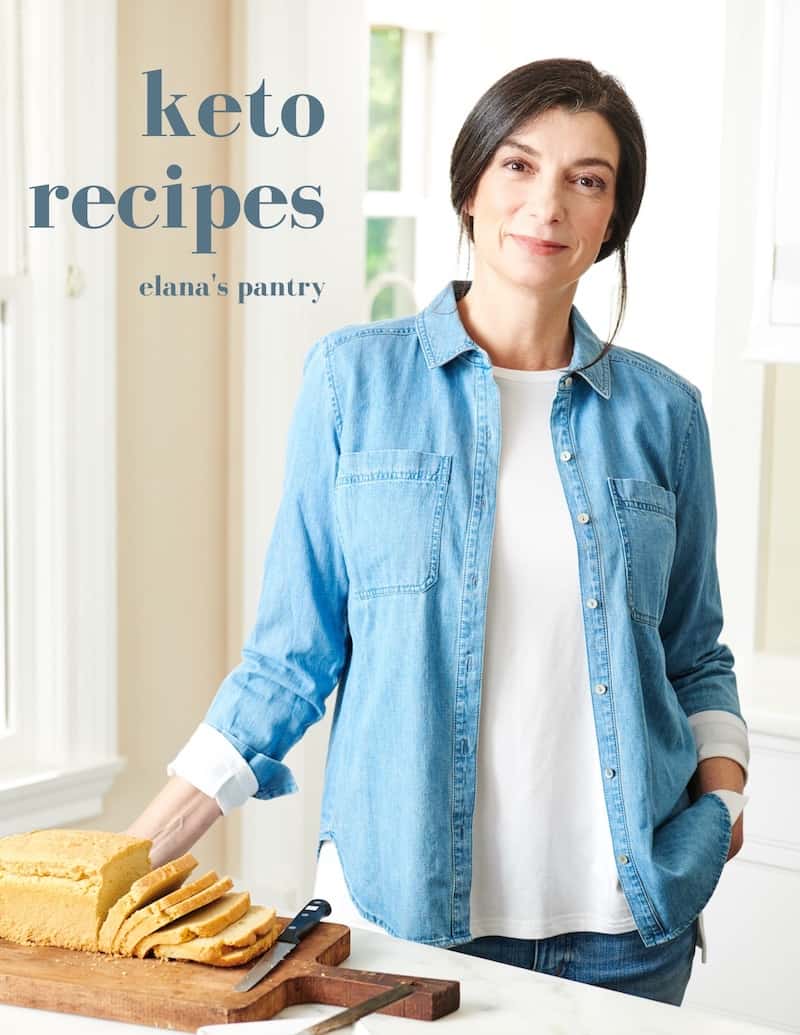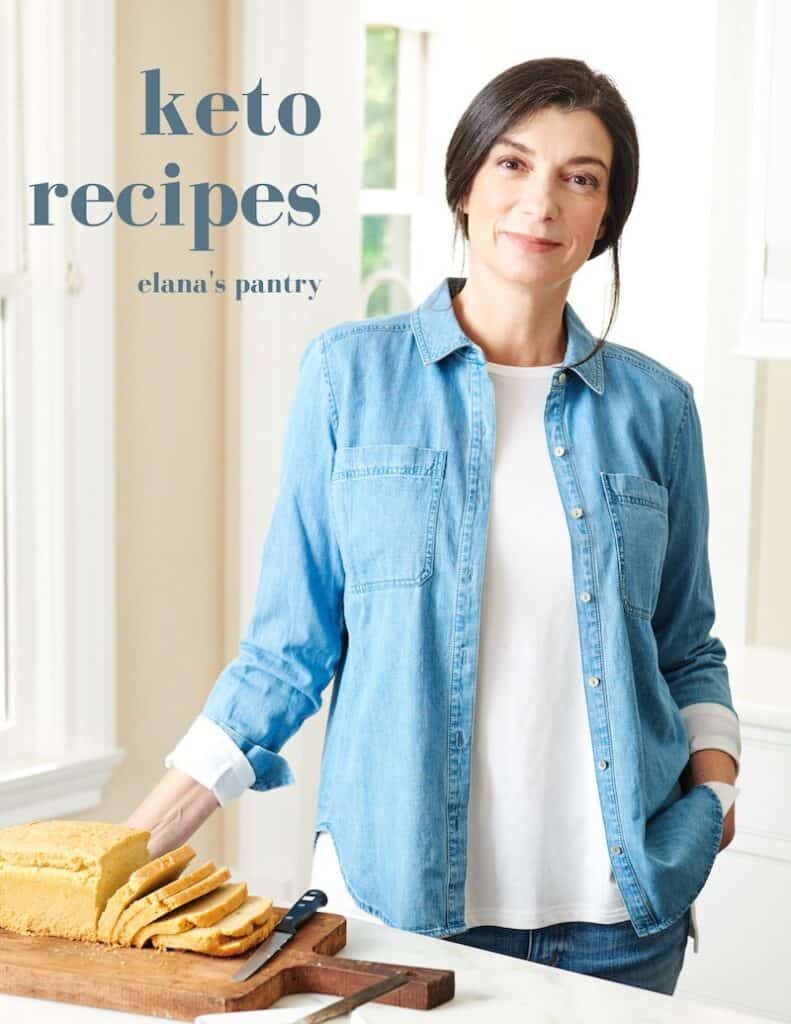 Get My Keto Recipes eBook
Free exclusive eBook, plus recipes and health tips, delivered to your inbox.
To store this paleo cashew bread, wrap in a paper towel, seal in a plastic bag, and refrigerate for up to 1 week.
Here are some of my other paleo bread recipes and paleo dessert recipes that use nut butter. If you're wondering how to make paleo baked goods without almond flour, these recipes are for you!