Paleo Breakfast Bread makes a great grain free treat for brunch or a quick breakfast on rushed weekday mornings.
I made this easy gluten free bread recipe on camera last month (which you can view below) for FOX31 and had a blast with host Joana Canals. I was surprised to find myself on TV talking about the Paleo Diet. It seems that this way of eating is gaining mainstream awareness.
That's why in addition to sharing this bread recipe with you, I'm posting a link to my new Paleo Diet Recipes page. I hope this page will help those of you starting off on this Paleo journey, or be of interest to old timers looking to embellish their grain-free recipe repertoire.

Making Paleo Breakfast Bread on FOX31
Back to the Paleo Breakfast Bread –the main ingredient in this grain free recipe is almond butter, which you will find works very well as the base for a bread.
And this bread is perfect for a fancy brunch –it's lightly sweetened and has a great texture. I think it would be delicious topped with berries and Vegan Coconut Whip (you can find the recipe for that on page 94 in my second book, Gluten-Free Cupcakes; use honey instead of agave to make it Paleo), or served alongside scrambled eggs.
Paleo Breakfast Bread
Instructions
In a large bowl, with a hand blender, mix almond butter until creamy
Mix in eggs, honey, vanilla and stevia
Add salt, baking soda and cinnamon
Mix well with hand blender until all ingredients are combined
Transfer batter into a well greased 8 x 8 inch baking dish
Bake at 325° for 12 to 15 minutes
Serve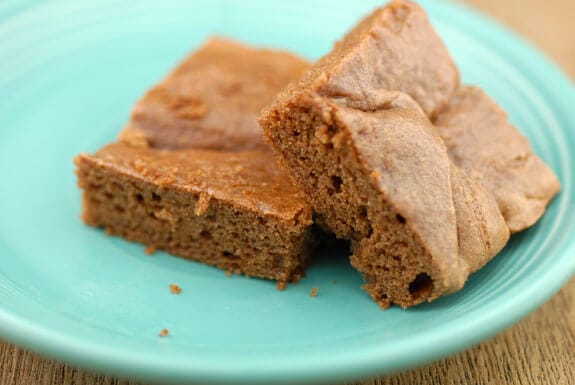 Many of my readers have requested breakfast recipes and easy bread recipes (think quick breads), that are grain free and Paleo, and the simplicity of this bread makes it one of my favorites.
I hope you like it as much as my boys and I do.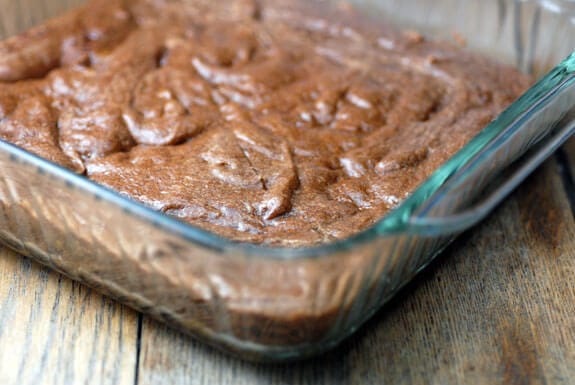 Hey guys, if you could see more of any type of recipe on this site, what would it be? Leave a comment and let me know!