I love drinking this Turmeric Mint Lemonade when it gets hot outside. It's super refreshing and fantastic in activating the NrF2 pathway. This important pathway protects our bodies against oxidative damage and inflammation.
Benefits of Turmeric
Turmeric is a bright yellow spice traditionally used in Indian cooking and it has many health benefits. The main component of turmeric is curcumin, a bioactive compound that has a wide array of healing properties. Curcumin has powerful anti-inflammatory properties that range from curing skin disorders and relieving joint pain, to regulating hormones and preventing cancer.
Getting a Therapeutic Dose of Curcumin
When I'm not able to make this tea every day, or when I'm on the go I take Meriva, a wonderful curcumin supplement.
Turmeric Mint Lemonade Recipe
Although I use turmeric in cooking frequently, I don't want to use the same flavors every day in the dishes I make. That's why I love this Turmeric Mint Lemonade recipe. When it's hot outside, I can guzzle this healthy sugar-free lemonade every single day of summer.
Easy Iced Turmeric Tea Recipe
To make this Turmeric Mint Lemonade recipe I heat the turmeric, ginger, and pepper to release their bio-active compounds. It's like making a tea and letting the herbs steep into it. So basically, this lemonade is also a healing iced tea.
Turmeric Mint Lemonade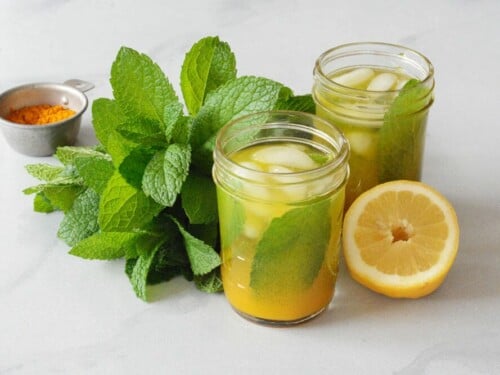 Print
Email
Pin Recipe
Fresh Mint Recipes
I use mint from the garden in our backyard when I make this Turmeric Mint Lemonade recipe. I've planted mint along the entire side of our yard and it has taken over that part of our garden. That's fine with me because it is not only a gorgeous ornamental plant, it's incredible for cooking as well. If you're looking for a good way to use mint, check out Paleo Cooking from Elana's Pantry. That book contains an incredible sugar-free Mojito recipe that I make for the boys, omitting the rum of course!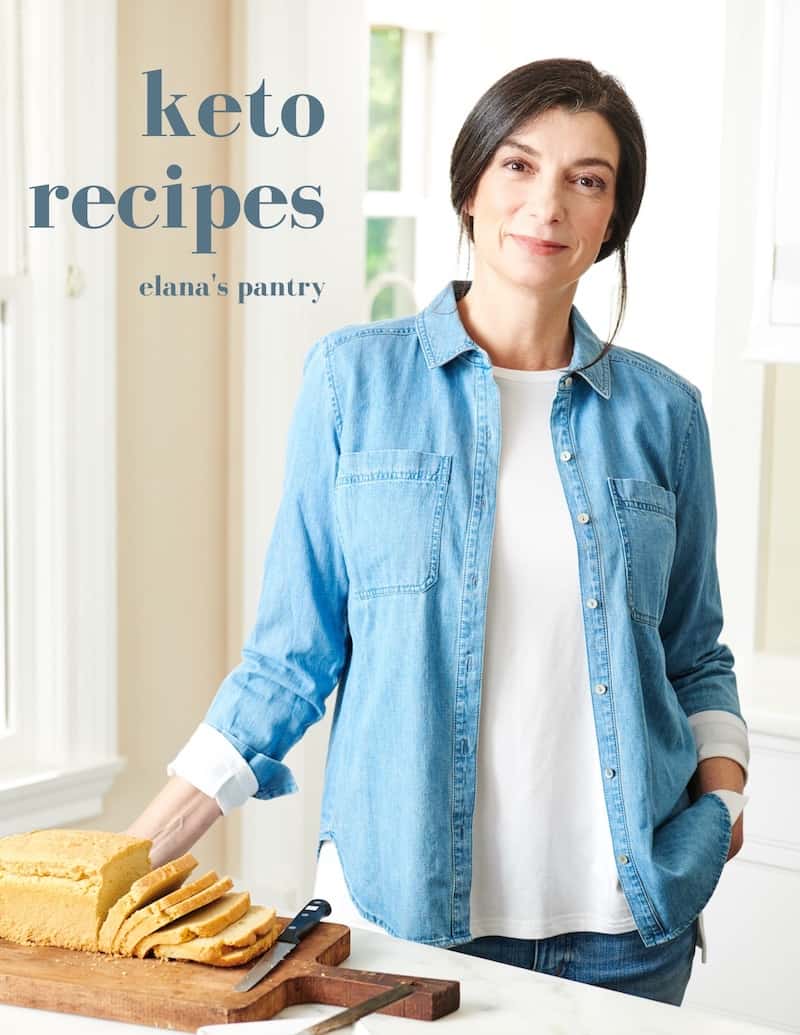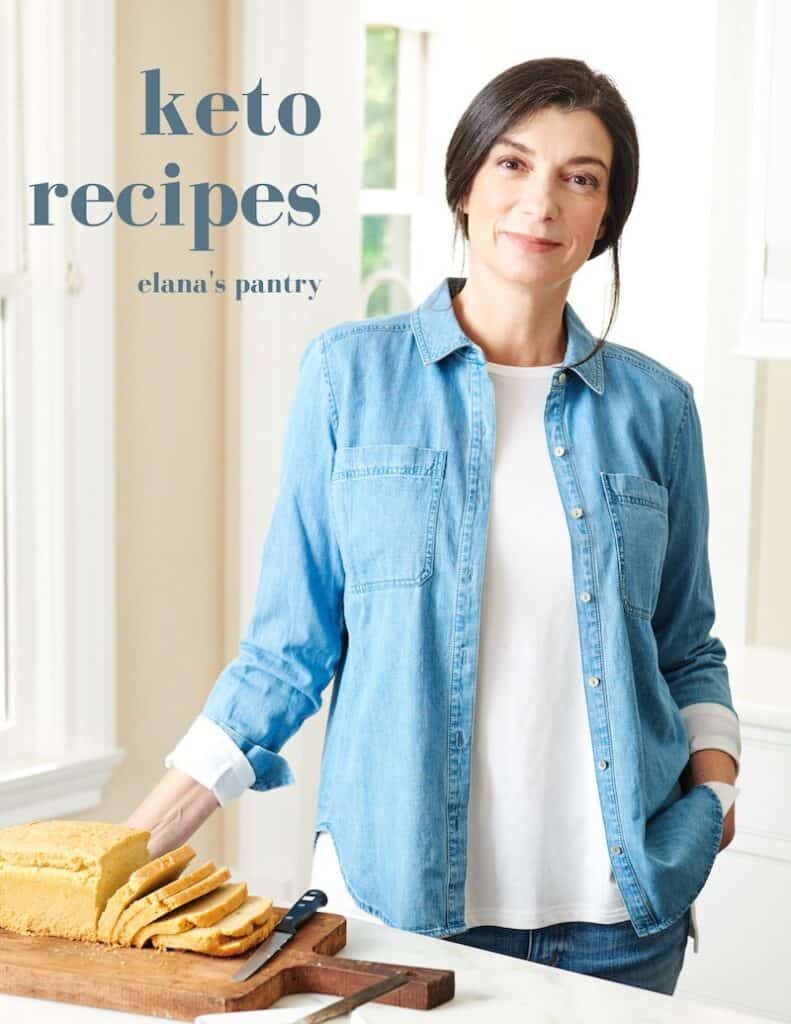 Get My Keto Recipes eBook
Free exclusive eBook, plus recipes and health tips, delivered to your inbox.
Instant Turmeric Tea Recipe
This Turmeric Mint Lemonade recipe is based on my Turmeric Tea recipe. When I shared that, tons of people asked me if they could use ground spices, so I decided to create this instant version, where you don't need to boil up the roots. Many readers have let me know it's not easy to find turmeric root in the stores in their areas.
Your Favorite Turmeric Recipes
What's your favorite way to get turmeric into your diet? Leave a comment and let me know!