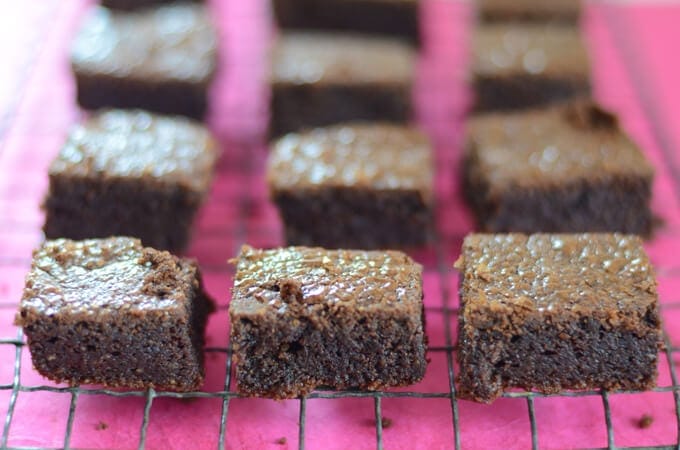 What's The Best Flour For Keto Baking?
My favorite keto flour of all time is almond flour. I've been using it for around two decades now. Coconut flour is another fantastic keto flour for your low-carb high-fat (LCHF) diet. These muffins call for almond flour, if you're on a Nut-Free Diet you will want to try my Nut-Free Blueberry Muffins.
Are Coconut Flour And Almond Flour Keto?
So, now that we know that both coconut flour and almond flour are excellent keto flours, let's talk about how to use them in recipes. First, I'm often asked can I use coconut flour in place of almond flour and vice versa. Sadly the answer is no, that won't work unless you do some adapting and testing.
I'm a bit of a perfectionist when it comes to baking, which is a much more precise science than cooking. For more information on coconut flour versus almond flour check out my article on The Best Flours for Low-Carb Baking. And for the best low-carb, keto baking recipes take a look at my Quarantine Low-Carb Baking article which features everything from Keto Orange Cake to Low-Carb Carrot Cake and more.
Sugar-Free Sweeteners on the Keto Diet
In addition to choosing the best low-carb flour, finding the right sweetener can be one of the most challenging aspects of the Keto Diet. There are so many options! That's why I've written an article called What's the Best Sweetener for the Keto Diet.
Those of us with leaky gut or autoimmune disorders like Multiple Sclerosis and Celiac Disease find that we do best avoiding corn-based sweeteners like erythritol. Corn can be a very toxic and inflammatory food for people battling inflammation and can be extremely harmful to those suffering from gut dysbiosis, a fancy term for a digestive system that is out of balance.
Easy Sugar-Free Dessert Recipes
That's why I primarily use stevia in this recipe and my other Low-Carb Diet recipes. I do have one exception for you, it's an amazing keto recipe that I cannot eat, but that my family absolutely adores. That would be my Keto Brownies.
If you're on my corn-free diet and don't want to use erythritol, then try my low-carb Paleo Banana Bread and mega fan-favorite Cinnamon Coffee Cake which is also a fantastic keto breakfast recipe.
Easy Keto Snack Recipes
Finding easy keto snack recipes that work every time can be quite a challenge when you're recipe hunting on the internet. If that's an issue for you, you'll want to try my Keto Bread, or better yet my Keto Blueberry Lemon Bread.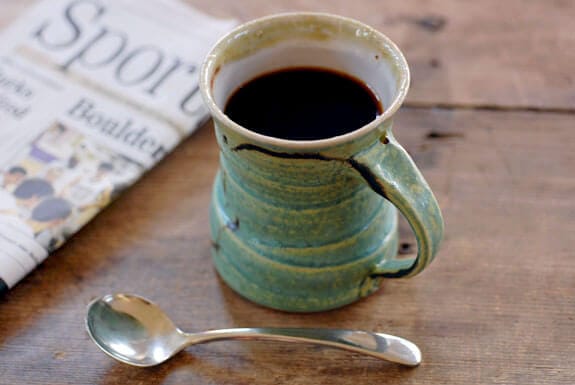 Low-Carb Drinks For Keto Muffins
I have plenty of low-carb keto drink recipes for you that go super well with these low-carb raspberry lemonade muffins. They're such a wonderful keto breakfast on the go, and also the perfect keto dessert with a cup of piping hot Dandelion Coffee, or frozen keto coffee, which I call the Ketoccino. Other times, I like drinking low-carb, dairy-free milk with my treats, if you do too, you'll want to check out my article called, What's the Best Milk for Keto.

The Best Sugar-Free Strawberry Lemonade
If you're in the mood for the spectacular combination of berries and lemon, there's nothing better than my sugar-free Strawberry Lemonade, made with 3 ingredients. I decided that riffing on that flavor combination would make a fabulous raspberry lemonade muffin. These are so scrumptious and such a great comfort food that they're a Keto Diet staple for us.

The Best Keto Margarita
Feel free to spike the sugar-free lemonade recipe above with your favorite low-carb alcohol, or jump straight to my sugar-free Keto Margarita Recipe which is super simple to make and has a secret ingredient that will detox you while you retox with tequila. It's all about balance, isn't it?! And if you're in need of more detoxification make my Turmeric Mint Lemonade.
Are You On The Keto Diet?
I'm curious to hear how many of you are following a Keto Diet or other type of special diet. Leave a comment and let me know what you can and cannot eat, and what your food restrictions are, and why. I'm all ears.
What Do You Need To Know About Keto?
Do you have questions about the Keto Diet? Or any other type of special diet? I began studying health and nutrition in 1993 and have decades of knowledge to share with you here. Please let me know what you want to learn and how I can be of help on your healing journey.
This recipe is an oldie but goodie from the archives. I first shared this recipe in April 2018.
---
Buy My Books!
---