I tested this Keto Raspberry Lemonade Muffin recipe close to a zillion times. That's because I had to make sure it was perfect for you.
Y'all were so sweet on Instagram. I love how you cheered me on with your encouraging comments over there!
The Best Keto Raspberry Lemonade Muffin Recipe
Those of you who've followed me here for some time know that's how I am. I get very obsessive when it comes to testing recipes for you.
Fans say that's why my easy low-carb recipes work every single time.
Easy Muffin Recipe
Now I have the perfect Keto Raspberry Lemonade Muffin recipe for you and it's made with eight ingredients total.
Easy Keto Diet Recipes
I love creating healthy recipes for you. And making my healthy recipes as easy as possible is a standard part of my testing process.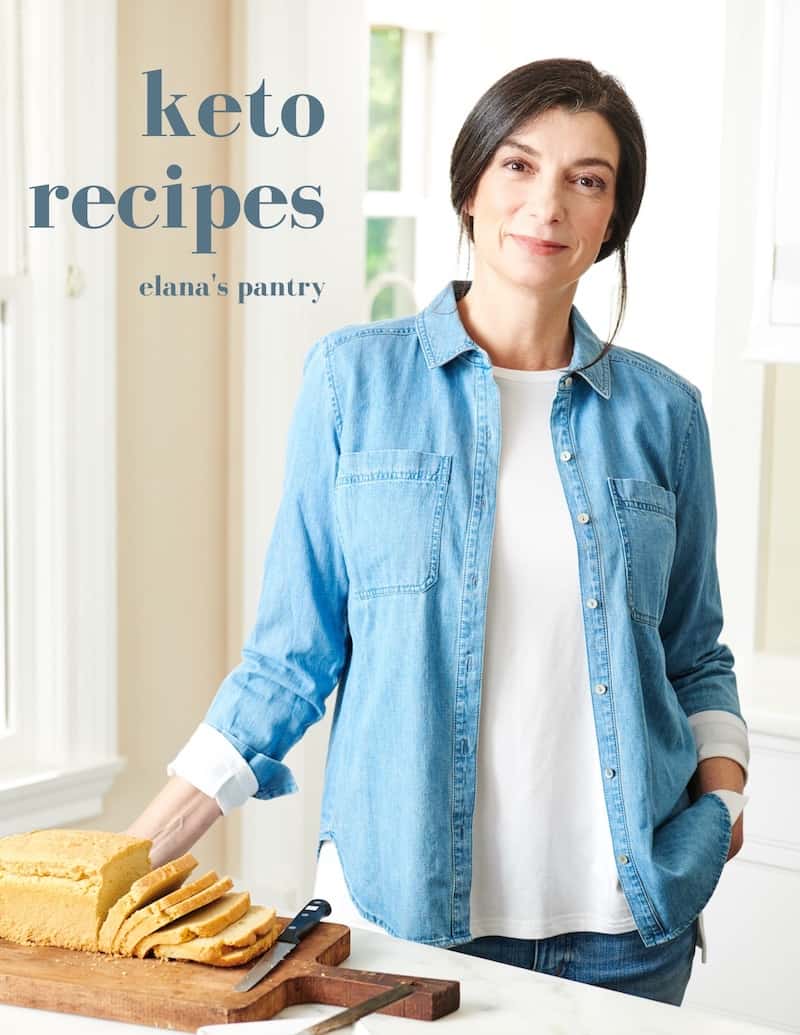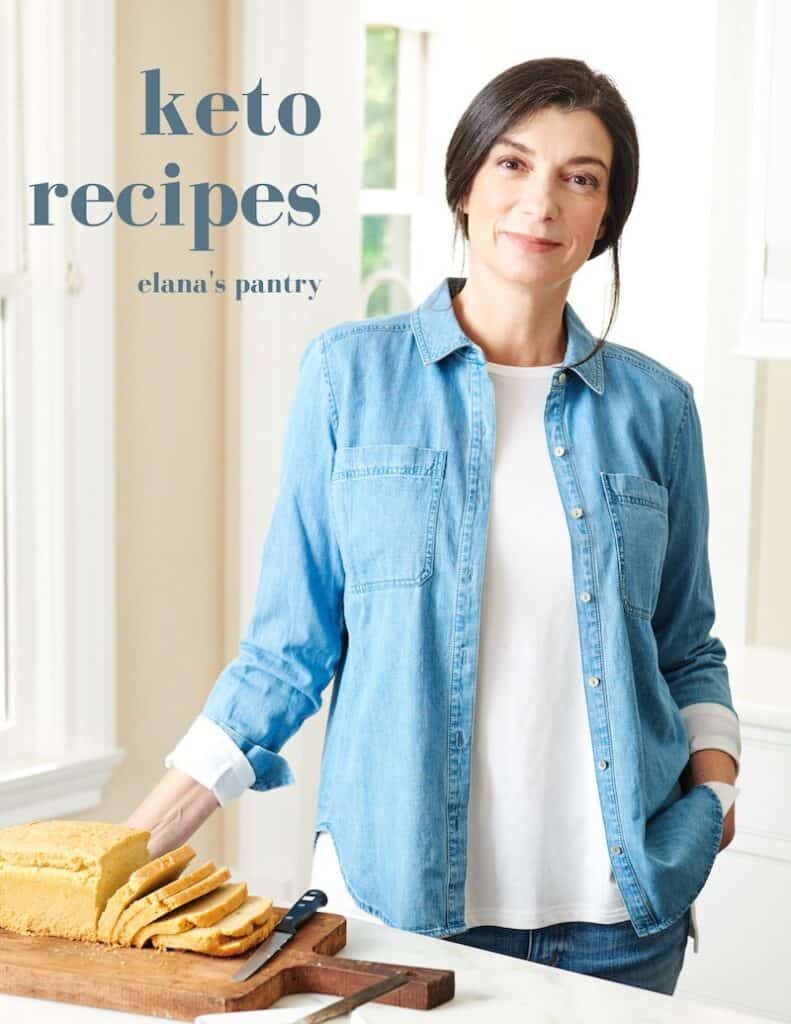 Get My Keto Recipes eBook
Free exclusive eBook, plus recipes and health tips, delivered to your inbox.
How does that happen? I eliminate as many steps as I can while creating the best flavor profile for you with the most nutritious ingredients.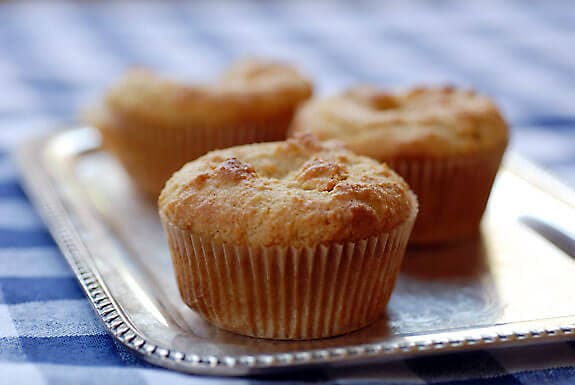 Keto Muffin Recipe
The perfect example of that is my keto Almond Flour Muffins recipe made with five ingredients total. These healthy muffins are a staple in our home.
Keto Muffin Flavors
Readers tell me they like to spice up my almond flour muffins with different add-ins.
You could make blueberry muffins, banana muffins, chocolate chip muffins, or whatever your heart desires! I love it when you leave comments to let me know what you've mixed in.
Gluten-Free Cookbook
When it comes to the Keto Diet and Elana's Pantry, it all started with my low-carb almond flour recipes.
I created this blog in 2006, it was one of the first gluten-free food blogs. After that, I wrote my first book, The Gluten-Free Almond Flour Cookbook to share my healthy recipes with you!
Low-Carb Gluten-Free Recipes
Eliminating wheat flour as well as high-carb gluten-free ingredients like rice flour was so important.
It was critical in creating my healthy low-carb recipes, as well as one of the keys to improving my health.
Sugar-Free Low-Carb Muffin Recipe
Fast forward to my low-carb recipes now and these keto muffins made from almond flour.
This keto muffins recipe makes a great low-carb breakfast –they're amazing sliced in half, toasted, and smothered in ghee.
My keto muffins are also a fabulous keto snack to go. Back when he worked in an actual office, I loved packing these as a healthy treat for Mr. Pantry.
Stevia the Best Keto Sweetener
Sweetened with stevia, my favorite keto sweetener, and flavored with raspberries and lemon zest, this incredible keto muffin recipe with almond flour is one of our favorites.
How to Make Keto Muffins from Scratch
You can throw my healthy Keto Raspberry Muffins recipe together in under five minutes! Are there days that you crave the perfumed aroma of homemade muffins?
Easy Keto Raspberry Lemonade Muffins are the answer to your low-carb diet baking prayers and are just another one of my fabulous recipes with almond flour.
Keto Raspberry Lemonade Muffins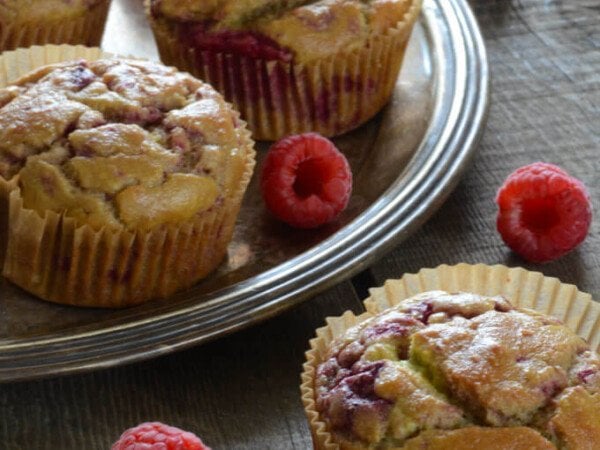 Print
Email
Pin Recipe
Instructions
Pulse in eggs, oil, lemon zest, and stevia for 20 seconds

Stir in raspberries by hand

Bake at 350°F for 30 minutes

Cool 30 minutes

Serve
Are Almond Flour and Coconut Flour Keto?
Now let's talk about ingredients, for this recipe and for keto baking in general.
The most frequent keto baking question I'm asked is, can I use coconut flour in place of almond flour and vice versa. Unfortunately, the answer is no, that won't work.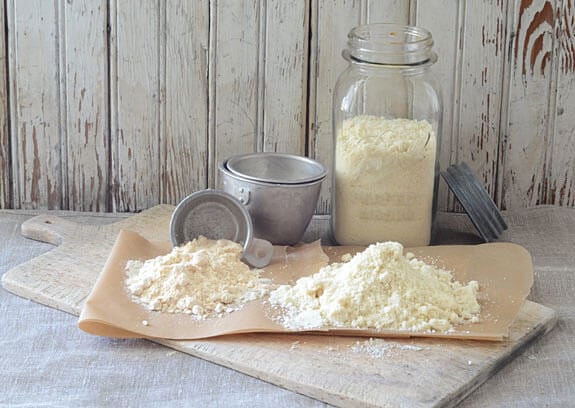 Keto Baking –What's the Best Flour?
My favorite keto flour is almond flour, I've been using it for over two decades.
Coconut flour is another fantastic keto flour for your low-carb high-fat (LCHF) diet. These muffins call for almond flour, if you're on a Nut-Free Diet try my coconut flour recipes or the Blueberry Muffin recipe below.
For more information check out my article on The Best Keto Flours for Low-Carb Baking.
The Best Keto Sweeteners
In addition to choosing the best low-carb flour, finding the right sweetener can be one of the most challenging aspects of the Keto Diet because there are so many options!
That's why I've written an article called What's the Best Sweetener for the Keto Diet.
Leaky Gut and Erythritol
Those of us with leaky gut or autoimmune disorders like Multiple Sclerosis and Celiac Disease find that we do best avoiding corn-based sweeteners like erythritol.
Corn can be toxic for people battling inflammation, and harmful to those suffering from leaky gut, SIBO, or IBS also known as irritable bowel syndrome.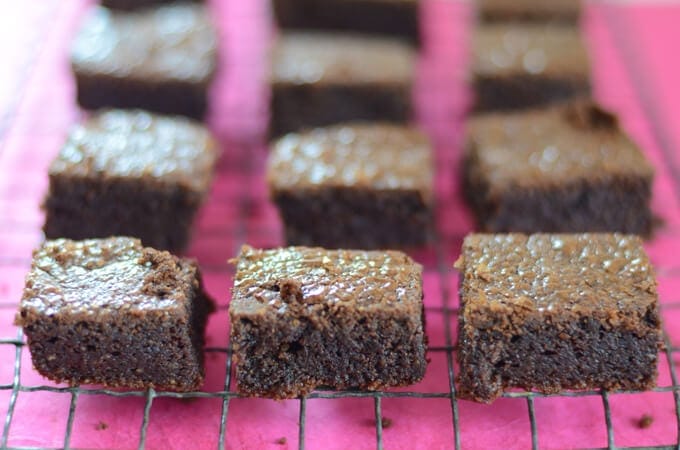 Easy Sugar-Free Dessert Recipes
That's why I primarily use stevia in this recipe and my other Low-Carb Recipes.
I do have one exception for you, it's an amazing keto dessert recipe that I can't eat, but that my family absolutely adores. That would be my Keto Brownies.
Gluten-Free Muffins
Now that we've covered keto baking, Here are some healthy gluten-free muffins for you to enjoy.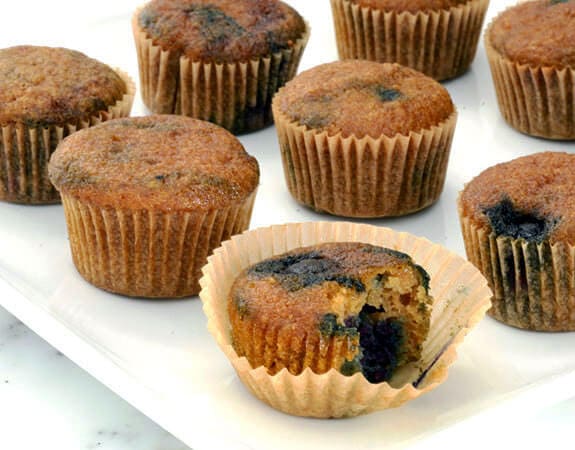 Blueberry Muffins
My favorite coconut flour recipe ever? This Blueberry Muffins recipe is incredible. Coconut flour muffins are so light, fluffy, and satisfying.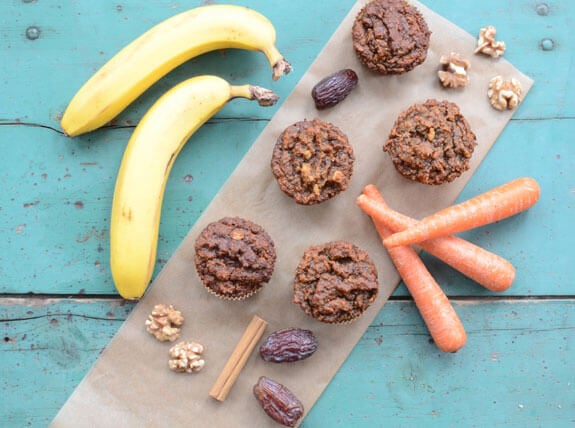 Banana Muffins with Carrot
Think of these as a combination of banana bread muffins and carrot cake muffins, My purely fruit-sweetened Banana Muffins with Carrot are magnificent.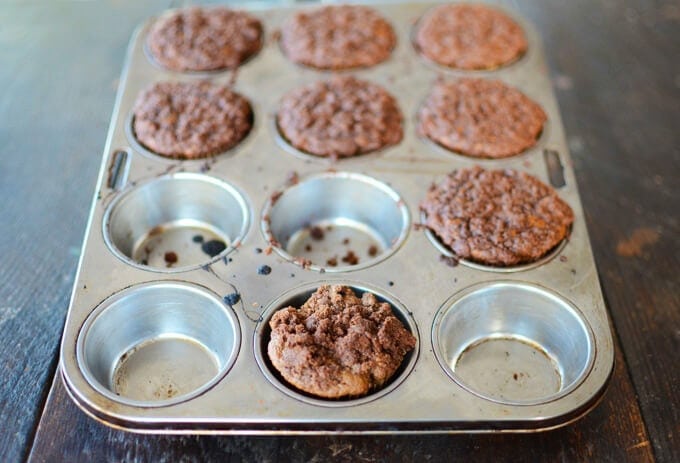 Pumpkin Muffins
This healthy recipe for Pumpkin Muffins is so much more than plain pumpkin muffins because it has a sweet crumb topping, similar to a streusel topping, which takes it to the next level.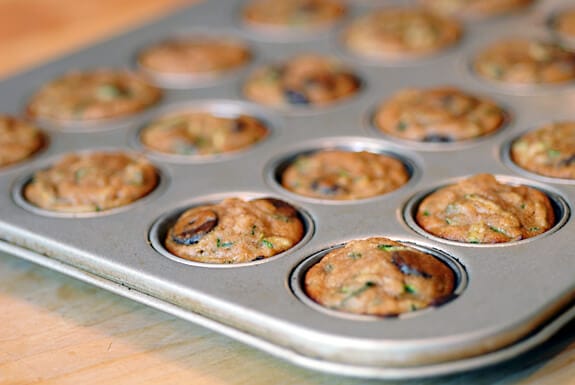 Zucchini Muffins with Chocolate Chips
Looking for zucchini recipes? You'll thank me when your garden is overflowing and it's time to make Zucchini Chocolate Chip Muffins.
The marriage between chocolate chip muffins and zucchini muffins makes for divine, yet healthy muffins.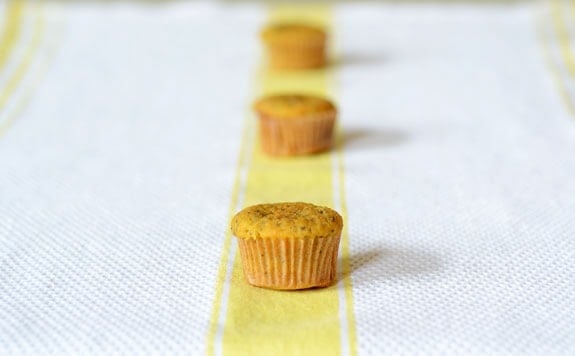 Lemon Poppy Seed Muffins
Lemon poppy seed cake is classic. My healthy Lemon Poppy Seed Muffins made with lemon zest, rich in antioxidants and bioflavonoids, is even better!
What Do You Need to Know About the Keto Diet?
Do you have questions about the Keto Diet or other special diets? I began studying health and nutrition three decades ago and have much knowledge to share.
Leave a comment telling me what you want to learn and how I can be of help on your healing journey!
This post is an oldie but goodie from the archives. I first shared this Keto Raspberry Lemonade Muffin recipe in 2018.