Are Almond Flour and Coconut Flour Keto?
Now let's talk about ingredients, for this recipe and for keto baking in general.
The most frequent keto baking question I'm asked is, can I use coconut flour in place of almond flour and vice versa. Unfortunately, the answer is no, that won't work.

Keto Baking –What's the Best Flour?
My favorite keto flour is almond flour, I've been using it for over two decades.
Coconut flour is another fantastic keto flour for your low-carb high-fat (LCHF) diet. These muffins call for almond flour, if you're on a Nut-Free Diet try my coconut flour recipes or the Blueberry Muffin recipe below.
For more information check out my article on The Best Keto Flours for Low-Carb Baking.
The Best Keto Sweeteners
In addition to choosing the best low-carb flour, finding the right sweetener can be one of the most challenging aspects of the Keto Diet because there are so many options!
That's why I've written an article called What's the Best Sweetener for the Keto Diet.
Leaky Gut and Erythritol
Those of us with leaky gut or autoimmune disorders like Multiple Sclerosis and Celiac Disease find that we do best avoiding corn-based sweeteners like erythritol.
Corn can be toxic for people battling inflammation, and harmful to those suffering from leaky gut, SIBO, or IBS also known as irritable bowel syndrome.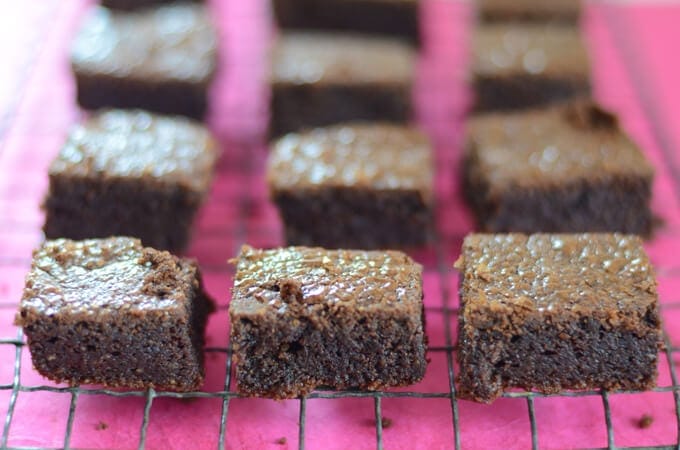 Easy Sugar-Free Dessert Recipes
That's why I primarily use stevia in this recipe and my other Low-Carb Recipes.
I do have one exception for you, it's an amazing keto dessert recipe that I can't eat, but that my family absolutely adores. That would be my Keto Brownies.
Gluten-Free Muffins
Now that we've covered keto baking, Here are some healthy gluten-free muffins for you to enjoy.

Blueberry Muffins
My favorite coconut flour recipe ever? This Blueberry Muffins recipe is incredible. Coconut flour muffins are so light, fluffy, and satisfying.

Banana Muffins with Carrot
Think of these as a combination of banana bread muffins and carrot cake muffins, My purely fruit-sweetened Banana Muffins with Carrot are magnificent.

Pumpkin Muffins
This healthy recipe for Pumpkin Muffins is so much more than plain pumpkin muffins because it has a sweet crumb topping, similar to a streusel topping, which takes it to the next level.

Zucchini Muffins with Chocolate Chips
Looking for zucchini recipes? You'll thank me when your garden is overflowing and it's time to make Zucchini Chocolate Chip Muffins.
The marriage between chocolate chip muffins and zucchini muffins makes for divine, yet healthy muffins.

Lemon Poppy Seed Muffins
Lemon poppy seed cake is classic. My healthy Lemon Poppy Seed Muffins made with lemon zest, rich in antioxidants and bioflavonoids, is even better!
What Do You Need to Know About the Keto Diet?
Do you have questions about the Keto Diet or other special diets? I began studying health and nutrition three decades ago and have much knowledge to share.
Leave a comment telling me what you want to learn and how I can be of help on your healing journey!
This post is an oldie but goodie from the archives. I first shared this Keto Raspberry Lemonade Muffin recipe in 2018.
---
Buy My Books!
---