I have a confession, I had not heard of Juneteenth, the holiday that celebrates the abolition of slavery in the United States, until recently. I was flipping through the newspaper and saw a photo of a stunning Strawberry Slab Pie, along with a reference to Juneteenth food festivities.
Healthy Summer Desserts For Juneteenth Food Festivities
The text that went along with the pie photo stated that red summer desserts are ideal for the Juneteenth celebration. Since I wasn't familiar with the holiday, I decided to do a bit of research. The intersection of food and history is a great way to get the wheels of my brain turning.
What Is Juneteenth?
The word "Juneteenth" is a portmanteau, in that it combines the meanings of two other words. Take for example the term "brunch," which blends "breakfast" and "lunch." In our case, Juneteenth combines the words "June" and "nineteenth" which I think is pretty cool.
When Is Juneteenth?
Juneteenth is not just any day in the teens of June, it is June 19th. This holiday celebrates freedom and is rooted in Texas. Juneteenth marks the day in 1865, more than two years after Lincoln issued the Emancipation Proclamation, that slaves in that state were freed.
Juneteenth Emancipation Anniversary Celebration
Adrian Miller: writes in his fabulous book Soul Food:
Juneteenth is an Emancipation anniversary celebration. It commemorates when federal troops, under the command of General Gordon Granger, arrived in Galveston, Texas, to inform enslaved African Americans that they were free. However, the troops arrived on 10 June…1865 –a full two and one-half years after the Emancipation Proclamation went into effect. The planters delayed the news for obvious economic reasons.
Cel-Liberation Day or Freedom Day
The Juneteenth holiday is also known as Cel-liberation Day, Freedom Day, or the Black Fourth of July.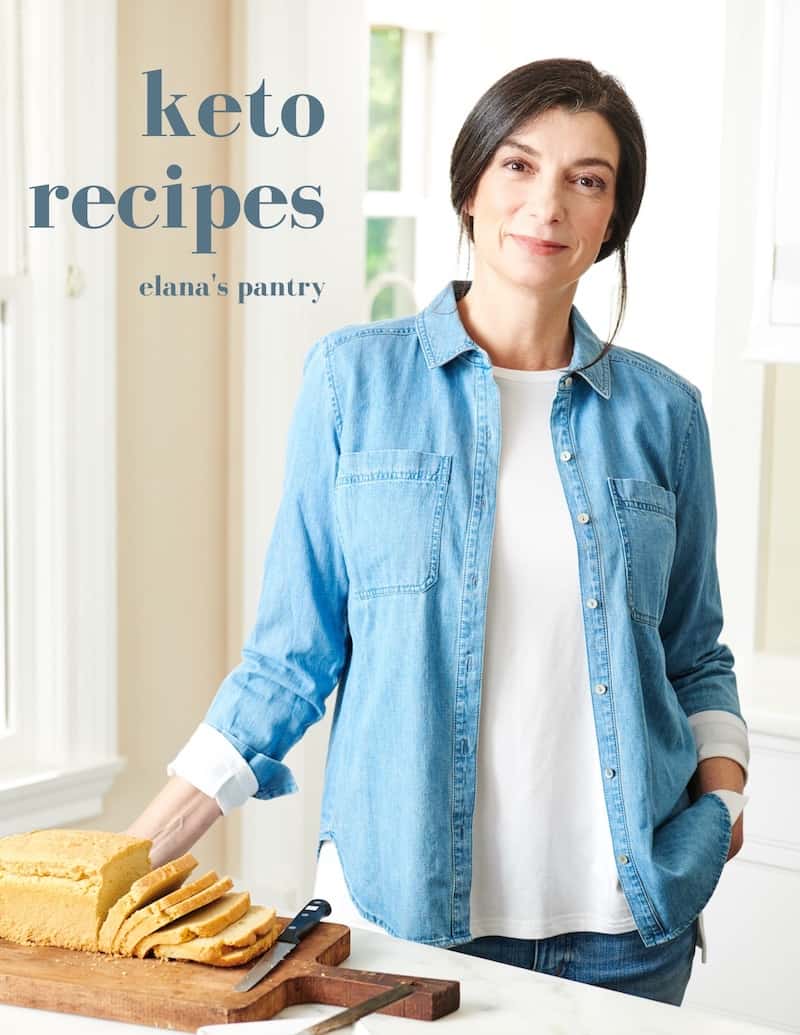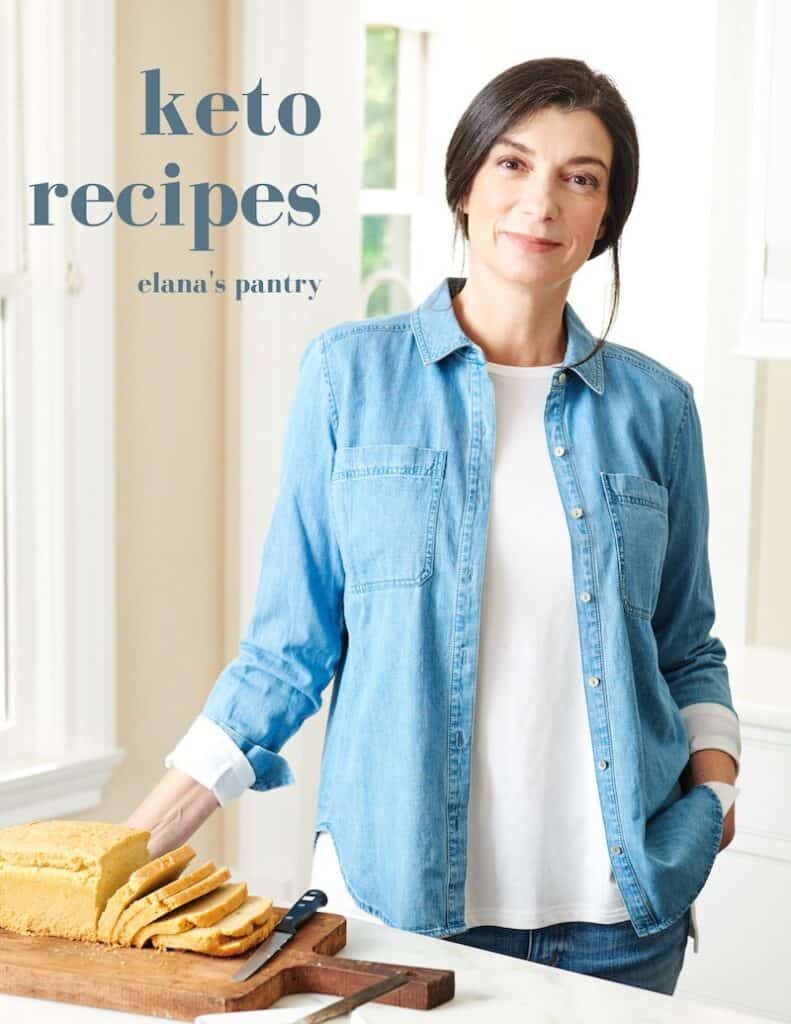 Get My Keto Recipes eBook
Free exclusive eBook, plus recipes and health tips, delivered to your inbox.
A Tale Of Two States
The story of Emancipation in the United States is a complex one that winds on for more than a century. President Lincoln issued the Emancipation Proclamation on January 1, 1863, while the United States was embattled in the Civil War. If we compare the formal abolition of slavery in two states, West Virginia and Mississippi, we see that their approaches were very different.
Emancipation In West Virginia
West Virginia was created when the western part of Virginia seceded from the Confederacy in the midst of the Civil War on June 20, 1863.
On that date, it became the 35th state and the last slave state admitted to the Union. A year and a half later, on February 3, 1865, the West Virginia legislature ratified the 13th Amendment, abolishing slavery in the state. This was just prior to the end of the Civil War on April 9, 1865.
Emancipation In Mississippi
Did you know that Mississippi did not officially abolish slavery until 2013? It was the last state to ratify the Thirteenth Amendment and did so on February 7th of that year, when it submitted the required documentation to make slavery officially illegal in the state. Essentially, it took 148 years to submit the paperwork, since the Thirteenth Amendment was passed on December 6, 1865.
Lift Black Voices
I took a bit of a pounding from All Lives Matter proponents and Candace Owens fans in the comments of this blog post, and I am guessing someone here will call me out for calling out the above. So be it. Nothing I can't handle.
Juneteenth And Passover
Now, back to Juneteenth food festivitiese and healthy red desserts for it. With their common themes of freedom and food, for me, Juneteenth brings to mind the Jewish holiday of Passover. I've updated our Passover menu to be incredibly healthy and low-carb and provide similarly healthy recipes below for Juneteenth.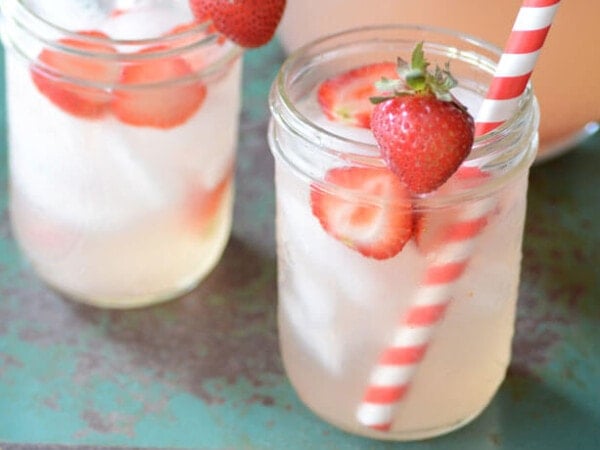 Healthy Red Summer Drinks for Juneteenth
In Soul Food, the book mentioned above, Miller states that "Juneteenth is now the closest thing to a national Emancipation celebration." He discusses the tradition of consuming red drinks and provides a hibiscus tea recipe –you'll have to buy the book to get that. In the meantime, try my Low-Carb Strawberry Lemonade.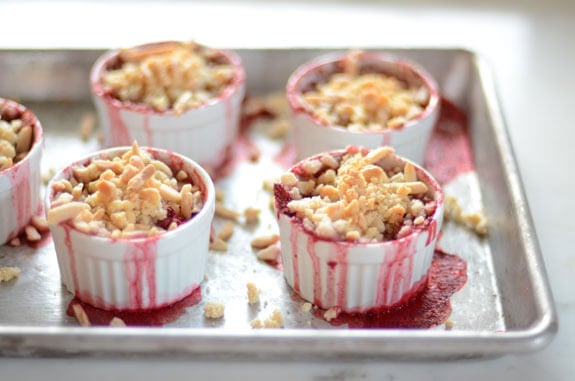 Healthy Red Summer Desserts for Juneteenth Food Festivities
The New York Times points out the culinary tradition of eating red desserts at this celebration, "On Juneteenth, the picnic table overflows with summertime pies and red foods, a symbol of perseverance,"1 and also states, "Red foods are customary for Juneteenth, the crimson a symbol of ingenuity and resilience in bondage."2 My Keto Strawberry Crisp recipe above makes a great Juneteenth dessert.
Healthy Desserts for Juneteenth Food Festivities
Red Velvet Cake for Juneteenth
I've also seen that red velvet cakes are a Juneteenth tradition. On that note, you can serve the Red Velvet Cupcakes from my second book Gluten-Free Cupcakes for the holiday.
Juneteenth Celebrations
Holidays are potent symbols of the obstacles we face and hopefully overcome. Like Passover and fleeing Egypt, this one is, Juneteenth shares the theme of freedom from enslavement. It's easy to get excited about the Passover Seder and all of the great food that goes along with it. Likewise, it may be easy to get caught up here in Strawberry Lemonade recipes and Red Velvet cupcakes. But let's not forget what we are celebrating, and how very far we have to go to Lift Black Voices and create true equality in this country.
Resources For Social Equity
I have more for you here on the blog when it comes to Resources for Social Equity and Inclusion and plan to continue writing about food, health, and social justice.
Have You Heard Of Juneteenth?
Leave a comment and let me know if you are as ignorant as I was when it comes to the Juneteenth holiday.