I was diagnosed with MS in 2006 and my symptoms were fairly manageable until 2014. Strangely, that was a few months after we moved into our new house. I tried every alternative treatment I could think of and did not find much relief. Finally, I started wondering, could it be something in this new living space that was making me sick?
When I ran out of alternative treatments I started thinking about Electromagnetic Fields (EMFs). I had a hunch that the EMFs in our new house might have played a part in the decline of my health. I reached out to fans on my Facebook page. The thousands of comments I received were incredible, and your helpful input would become a key step in my new quest for healing, leading me to write about The Green House that Almost Killed Me.
I had thought the beautiful house we built was green through and through. I worked diligently with our contractor to use no-VOC products during the construction process from start to finish. Additionally although our house was not visibly impacted by the historic flood that hit Boulder shortly after we moved in, I had tested it for mold. I thought our house was well constructed and ecologically sound. I was wrong.
I made a huge mistake in the design of our new home. I had not researched the ecological impact of the electrical systems installed. But something changed that day on Facebook. With your help I did a deep dive into EMF research. Your responses to my questions about EMFs were disturbing, and they may have saved my life.
I started to realize it wasn't all in my head, especially after digging in to the book Zapped, which is an easy read and incredibly informative. In the course of one week, I turned my life upside down to reduce my exposure to EMFs. Here are the simple steps I took to reduce EMFs in our home and in my life overall!
Unplug Smart Appliances
The first thing to go was the printer in my tiny office. It is a wireless printer. I unplugged it from the wall. Now, when we need to print, we plug it in with the ethernet cable and the electric cord, plus we use another cable to connect our computers to it for printing.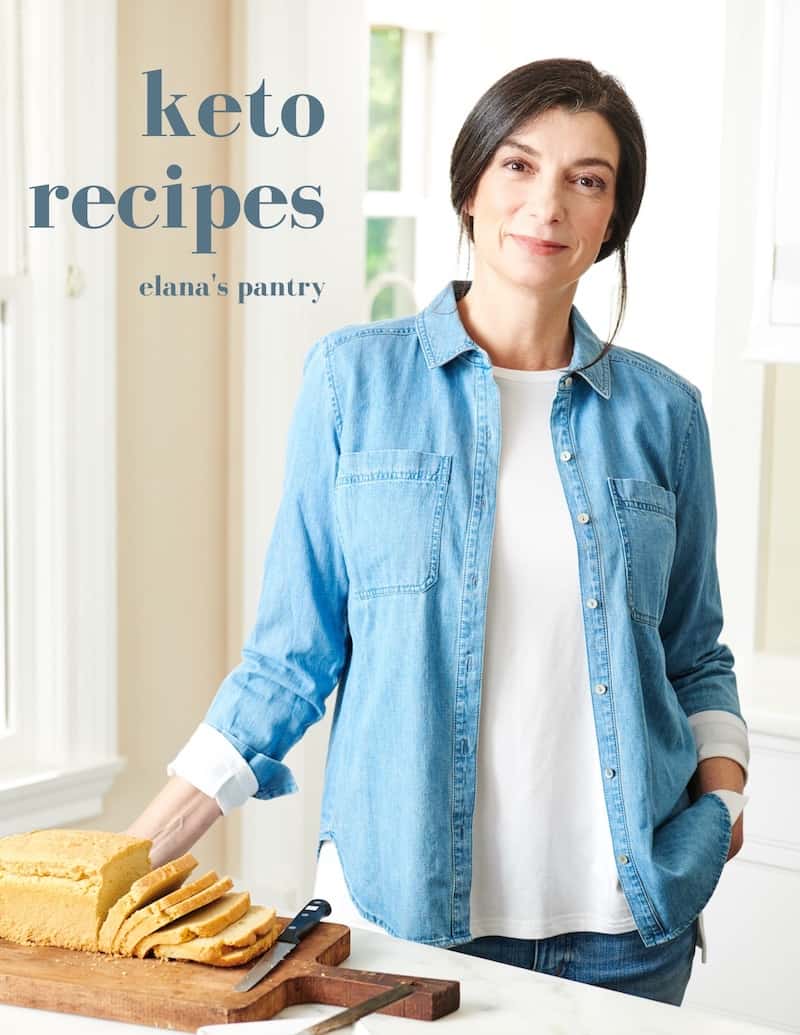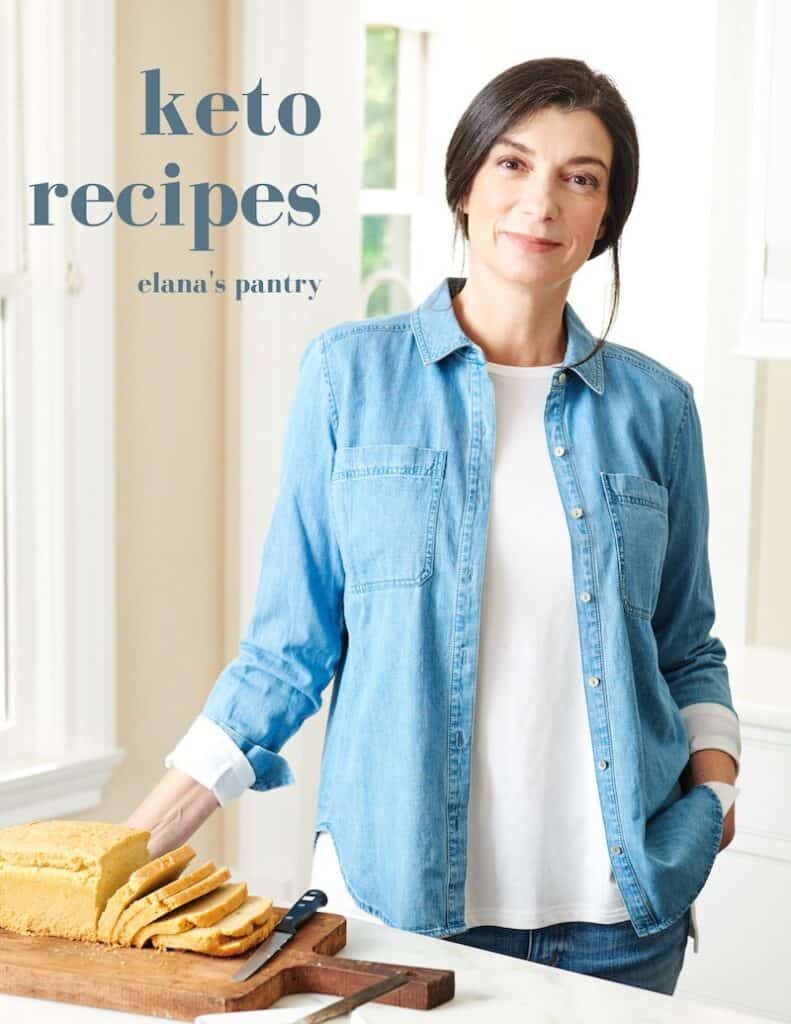 Get My Keto Recipes eBook
Free exclusive eBook, plus recipes and health tips, delivered to your inbox.
Turn off WiFi
We unplugged the routers in our house and instead began using ethernet cables that plug into the wall. It doesn't look pretty because we have cords all over the place, but being sick isn't that pretty either. For more information on how I hardwired our computers into the Ethernet you'll want to read my post called Avoiding EMFs at the Computer! If you are unable to turn off WiFi completely I recommend turning off your WiFi at night.
Turn off Breaker to Bedroom
Yes, this sounds crazy, and for most people it may not be necessary. However, for my system to get a rest from EMFs we decided we would turn off the circuit breaker to our bedroom. We are now using flashlights in the master bedroom and battery operated analog alarm clocks.
We also turned off the circuit breaker to the laundry room that is on the other side of our bedroom wall. This breaker is only turned on during the days that we use the washer/dryer so that the electric current is not active while I'm in the bedroom at night. Finally, my husband parked his cell phone outside of our bedroom so that I am now sleeping in a cell phone free environment.
Eliminate Cordless Phones
Cordless phones use a technology called DECT which stands for digital enhanced cordless telecommunication. This type of phone continuously emits electromagnetic radiation from the base, even when you are not speaking on it.
Although I thought that I was doing a good thing by using a landline, I was wrong since I was using cordless phones for our landline. I eliminated all of the cordless phones from our house, which were a significant source of EMFs, and instead replaced them with these corded landlines.
Reduce Cell Phone Use
Over the past couple of years I became accustomed to using my cell phone often. Last week I changed that habit. I now leave it at home when I exercise, and when I take it with me it is in airplane mode with the data switched off. When the cell phone is in airplane mode it does not emit electromagnetic radiation.
I take the phone with me in the car in case I need it for an emergency, but again, it is in airplane mode with data switched off. I don't use the phone in the car. If I need to I will make sure the windows are rolled down. Using the phone in the car with the windows up is like using a phone in a Faraday cage. The EMFs are somewhat trapped in the space bouncing off the walls, literally, having no where to exit. The same thing that makes your car safe during a lightening storm, makes it a sealed space that can trap EMFs when your cell phone is in use.
I've written a great post with links to scientific research for those of you who are wondering Are Cell Phones Dangerous?
Dismantling the Control4 System
Unfortunately, since I entirely neglected the electronic components in the building process, we have a long way to go. The house is on a system called Control4. That means that every light switch and thermostat in the house may be on WiFi, not to mention the televisions, and much more. We plan to eliminate this system and unraveling it is going to be a complex process. We are only at the beginning.
Changing Habits Takes Time
So far I've been spending a great deal of time and energy to reduce the EMFs in our home. Since I really enjoy creating new habits it has been very easy for me. My family is making changes to their habits too, and these changes in behavior were not their idea, so it is less pleasant for them. I have turned their world upside down. Thankfully they have been really good sports about it. I am very lucky and show them my gratitude at every opportunity!
You're Crazy EMFs are in Your Head
When I've spoken with friends about reducing the EMFs in our home the response has been interesting. One friend said she was very proud of me, that she was glad I had not given up on my health, and that I was still searching for an answer and working to get well.
Another friend had a different response. This friend said there was no proof that EMFs are harmful and that people would think I was crazy in my efforts to reduce EMFs in my own home. Thankfully I haven't really ever cared much anyway what people thought of me so that's not an issue! Many people have told me that hyperbaric oxygen therapy is a total scam, and still, I get my HBOT treatments for MS, finding them particularly helpful.
It's been less than one week since I made all of the changes outlined above! Since it took around 10 months of living in the house for all of my strange symptoms to arise, I expect it will take at least that long to heal. Remember, healing is a process that takes time.
Next, I'm bringing in an EMF specialist to measure the different areas of our home to help me to get the EMF situation here further under control. I'll be sure to keep you posted! I'm so glad that I went on Facebook to chat with you all last week about EMFs. I learned so much from you! Now I hope you can learn something from me and that together we can spread awareness of this important issue!
If you want to make a difference, share this post on Facebook, or leave a comment about your own experience with EMFs below.