Soup is good food. Especially healthy cauliflower soup made with five ingredients total, including the salt!
Roasted Cauliflower Soup Recipe
This quick and easy Roasted Cauliflower soup recipe is one that I found a while back in Bon Appetit.
That recipe had butter and heavy cream which I've eliminated in my version.
Vegan Cauliflower Soup Recipe
This is a healthy vegan soup –the pure delicious essence of a vegetable superfood without a variety of unnecessary ingredients and flavors.
I hope you love it as much as we do!
Roasted Cauliflower Soup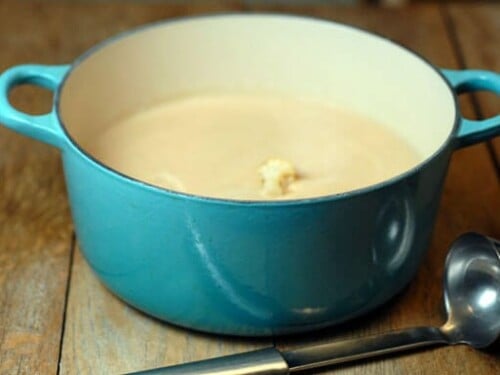 Print
Email
Pin Recipe
Instructions
Rub cauliflower with 2 tablespoons olive oil and sprinkle with salt

Add ½ cup water to the dish

Bake uncovered at 350°F for 1½ hours, or until a knife cuts easily through the core

Remove cauliflower from oven and allow to cool

Coarsely chop and set aside

Heat remaining 2 tablespoons olive oil in a 4 Quart Soup Pot over medium heat

Add onion and cook until soft and translucent, about 15 minutes

Add cauliflower and 4 cups water or stock

Simmer until cauliflower is very soft, about 10 minutes

In a

vitamix

puree in very small batches until smooth

Transfer back to pot and bring to a simmer

Serve
Cook Time
1

hour
55

minutes
Total Time
2

hours
5

minutes
Cauliflower Soup Instant Pot
Wondering how to make Cauliflower Soup in the Instant Pot? Here's how!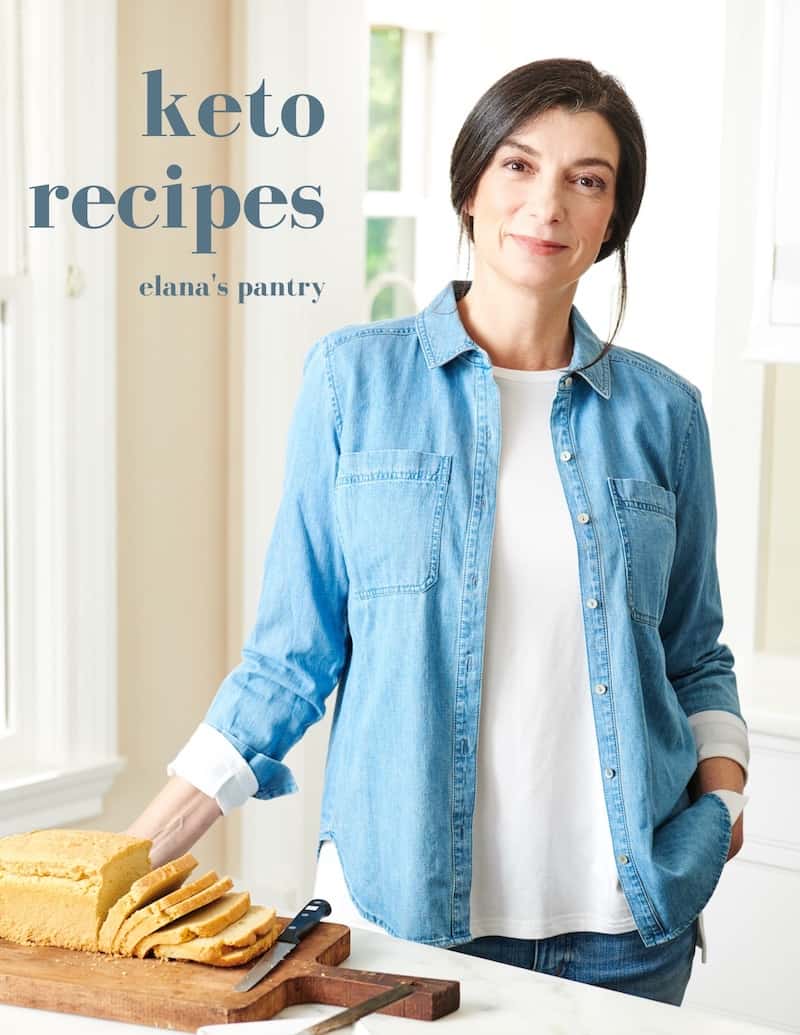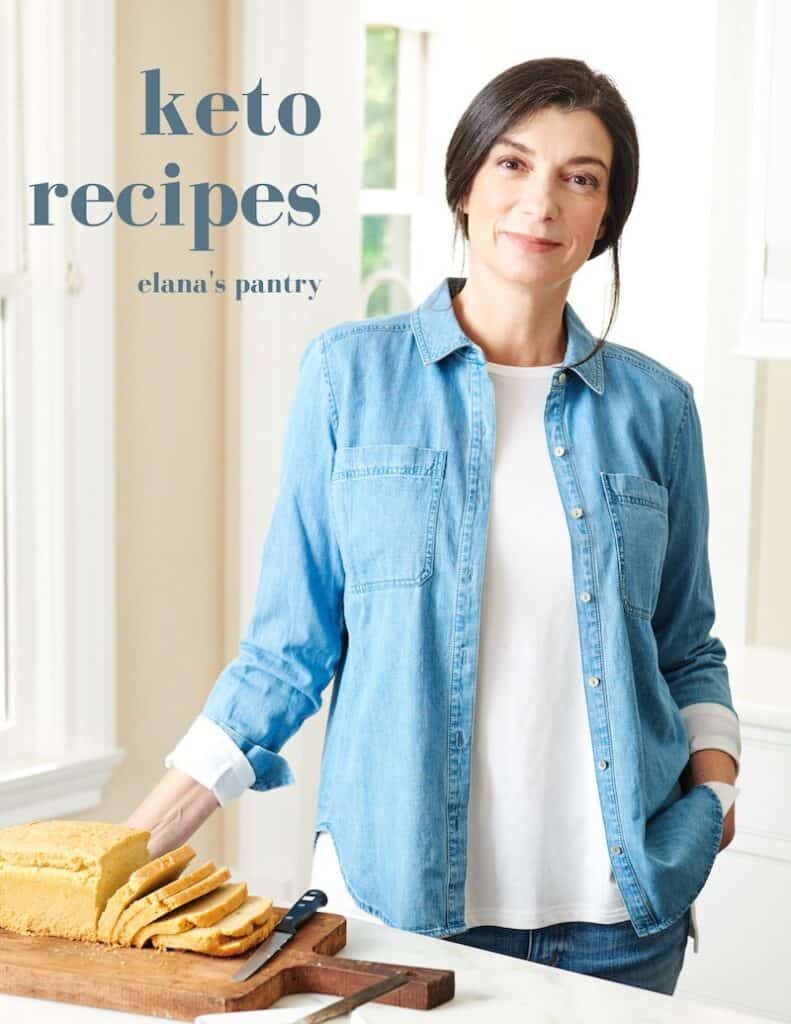 Get My Keto Recipes eBook
Free exclusive eBook, plus recipes and health tips, delivered to your inbox.
Follow the recipe above, roasting the cauliflower in the oven through step 6.
Then, in step 7, set the Instant Pot to sauté and cook the onion in oil for 5-10 minutes until softened and browned.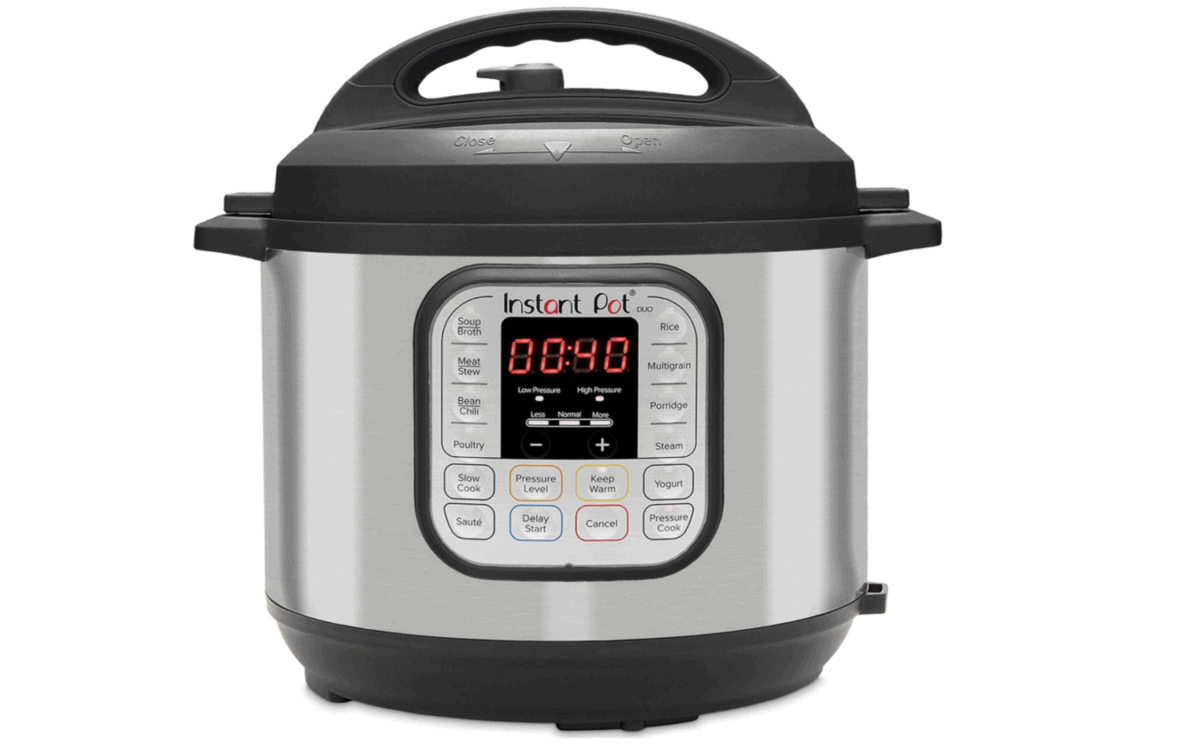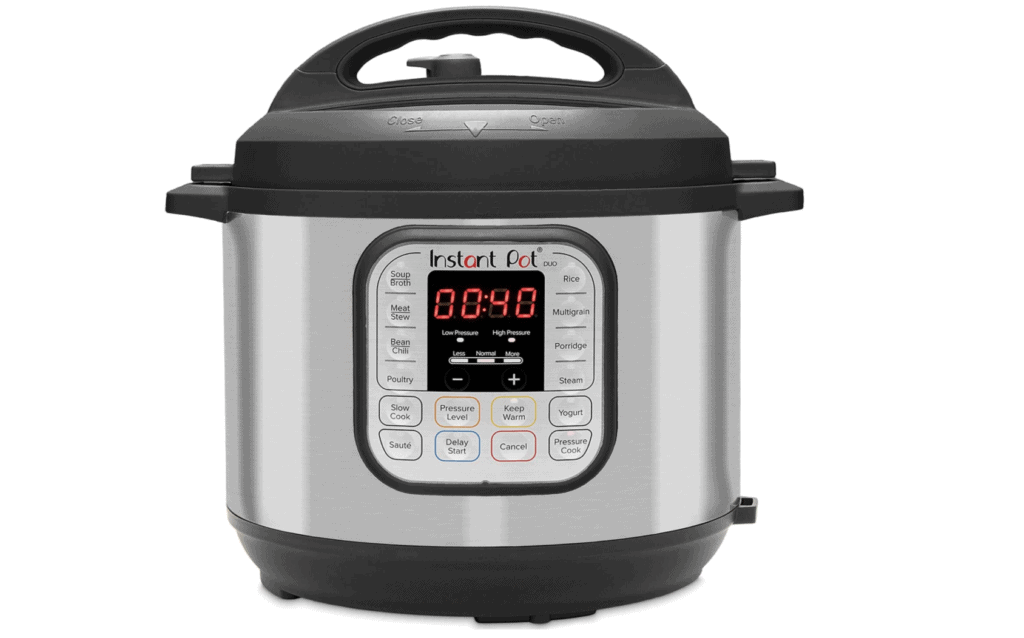 Vegan Cauliflower Soup Instant Pot
Add the roasted cauliflower and water (if you are making vegan cauliflower soup), or stock, if you are like me and need all the protein you can get!
Lock the lid into place and and set to high pressure for 5 minutes.
After, that return to step 11 of the recipe above, pureeing the cauliflower, as directed, then reheating soup in the Instant Pot, and serving.
Is Cauliflower Good for You?
Is cauliflower good for you? That would be a resounding yes.
Cauliflower, a cruciferous vegetable, contains unique plant compounds that are helpful in preventing cancer and heart disease. It's also low carb and full of healthy fiber.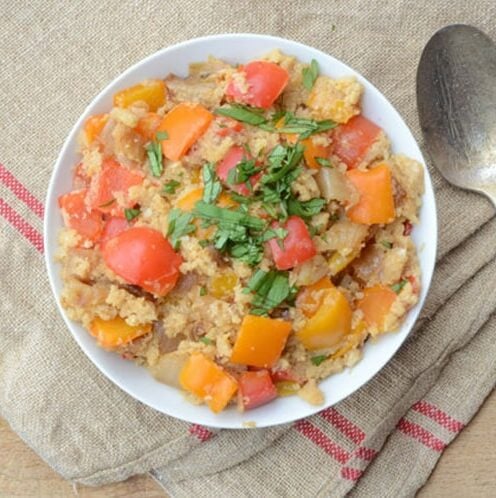 Cauliflower Rice anyone?!
Cauliflower Nutrients
This incredible vegetable also contains:
Vitamin C
Vitamin K
Magnesium
Cauliflower is one of my favorite foods. A cruciferous vegetable, it's full of anti-oxidants, anti-inflammatory compounds, and healthy fiber.
Do you like cauliflower? If so what are your favorite cauliflower recipes?
Soup Recipes
Below are my favorite soups. I love soup because it's nutritionally dense and filling, yet easy to digest. Here's a link to all my Soup Recipes.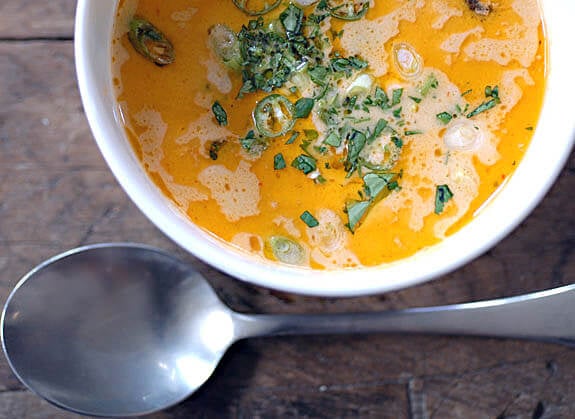 Thai Chicken Soup
Looking for something to heat you up winter, spring, summer, or fall? Look no further than the healing flavors of my Thai Chicken Soup.
This healthy chicken soup is made with a base of chicken broth and coconut milk, flavored with lime juice and fish sauce, and full of fresh broccoli, mushrooms, and cilantro.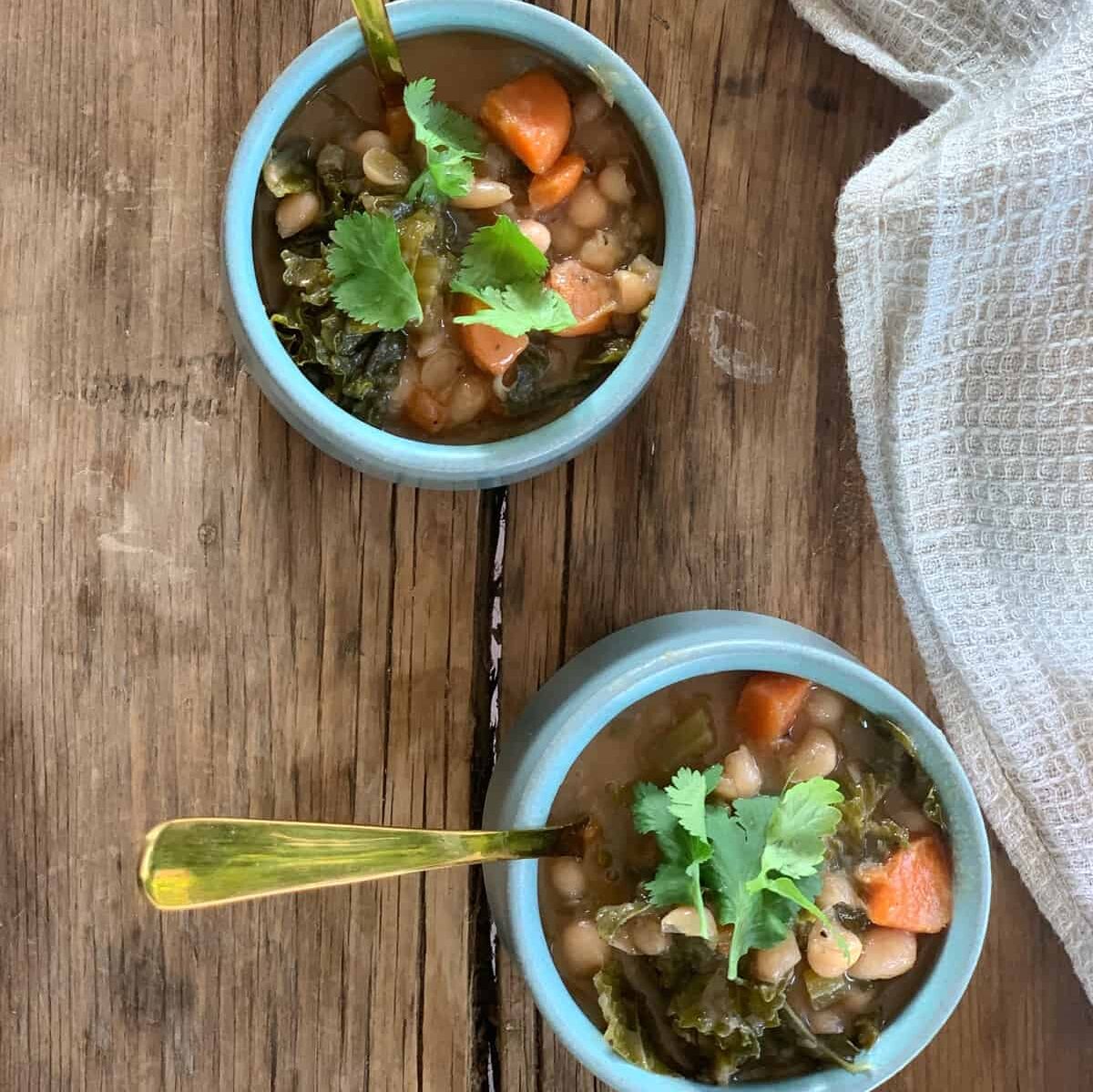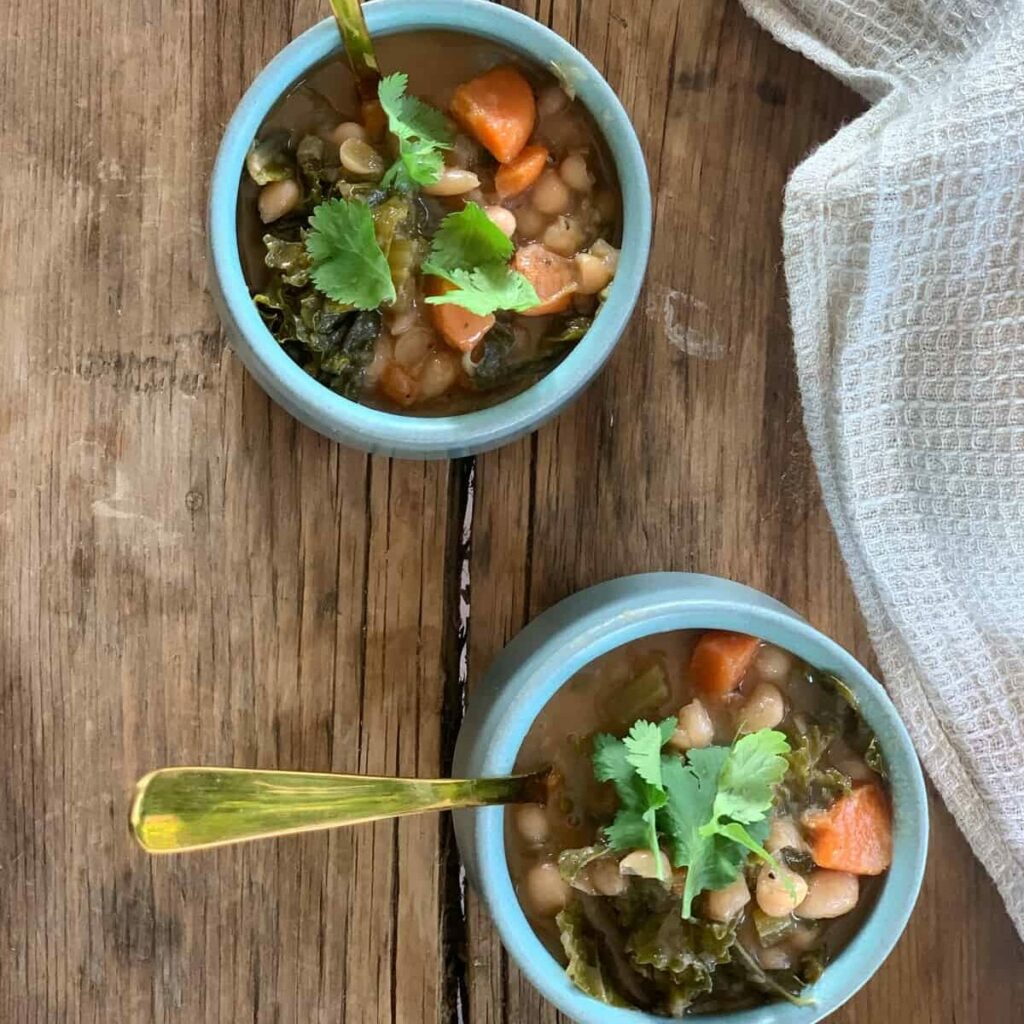 Instant Pot White Bean Soup with Kale
This tomato white bean soup recipe with garlic is a hit with vegans and carnivores alike.
Full of healthy fiber, from ingredients like beans, kale, celery, and carrots, you can't go wrong with my Instant Pot White Bean Soup with Kale.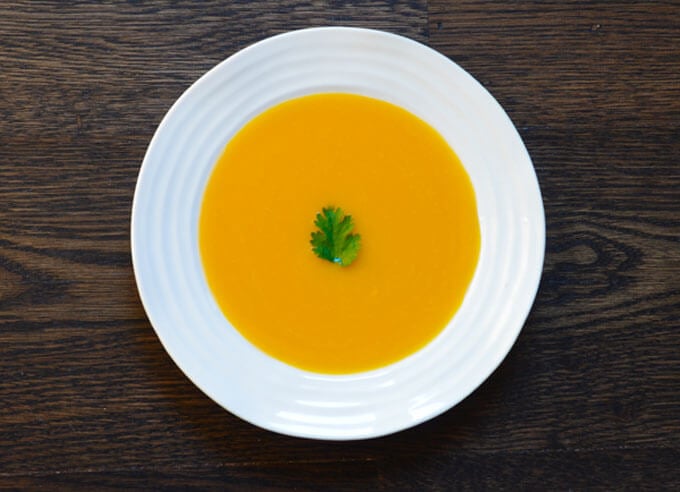 Butternut Squash Soup
This Butternut Squash Soup is Baby Pantry's favorite. In fact, he ate so much of it when he was a baby that he turned orange!
If you're in the mood for something even sweeter, try my Butternut Squash Apple Soup.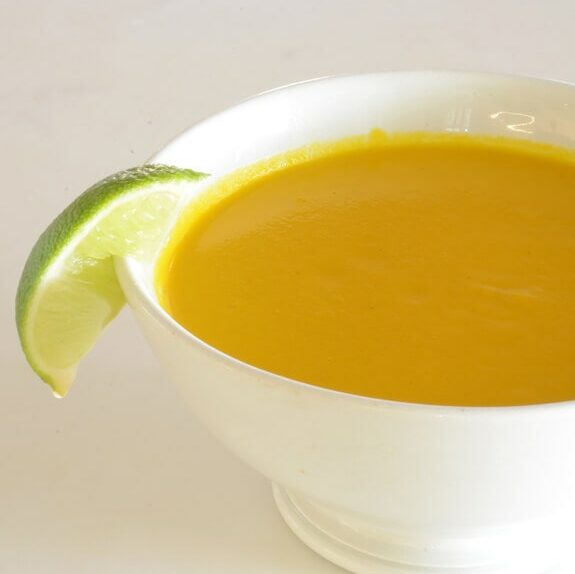 Easy Carrot Soup
Carrot Soup is another year round hit in our home!
This easy soup recipe is made with a base of carrots, coconut milk, and ginger and is the perfect vegan soup.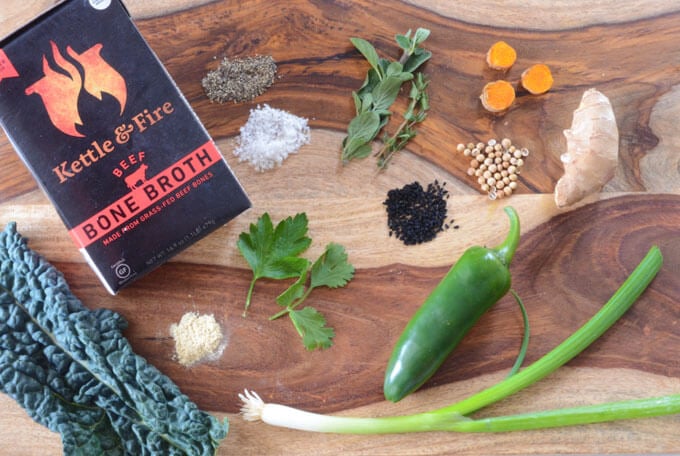 Bone Broth Sipping Recipes
My Bone Broth Sipping Recipes are perfect when you're in the mood for a quick hit of protein that's supercharged with powerful antioxidants.
With everything from Ginger Turmeric Bone Broth which activates the Nrf2 pathway, to my Thyme Oregano Sipper, full of anti microbial and anti viral properties that are perfect for when you feel the sniffles starting to take hold, you can't go wrong!
The Best Healthy Recipes
What are your favorite healthy recipes? Are you leaning towards healthy cookies or healthy soup these days? Leave a comment and let me know!
This post is an oldie but goodie from the archives. I first published this Roasted Cauliflower Soup recipe in 2012.