Growing up, everyone in my family loved a good pastrami on rye bread sandwich. Back then, we simply referred to this Jewish delicacy as pastrami on rye. Of course, we made our own sandwiches at home. We also enjoyed pastrami on rye bread when we traveled to New York City each summer to see my grandparents. We loved going to the Jewish delicatessens on the Lower East Side between our trips to the Bronx, to see my Mom's mother, and our trips to Long Island, to see my Dad's parents.
When I was diagnosed with celiac disease in 1998, I began recreating all of my favorite childhood foods, turning them into the gluten-free classics you find here today, and in my three cookbooks.
As soon as I was diagnosed, I knew I'd need to make a gluten-free rye bread. Since this low-carb bread is made with the high protein, grain-free ingredients that I've been using for dozens of years, we can call it a paleo rye bread as well.
You don't have to be Jewish to enjoy this healthy bread recipe. It's great toasted with leftover turkey the day after Thanksgiving. It's also great for breakfast, toasted with butter, a side of eggs, and some avocado. That's actually one of my favorite keto breakfasts, and some days I eat it for lunch instead.
This Dark Rye Bread recipe is based on my Flax Foccacia Bread recipe.
Dark Rye Bread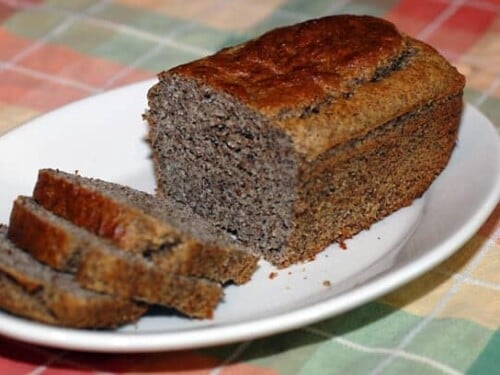 Print
Email
Pin Recipe
To store this bread, wrap in a paper towel, seal in a plastic bag, and refrigerate for up to 1 week.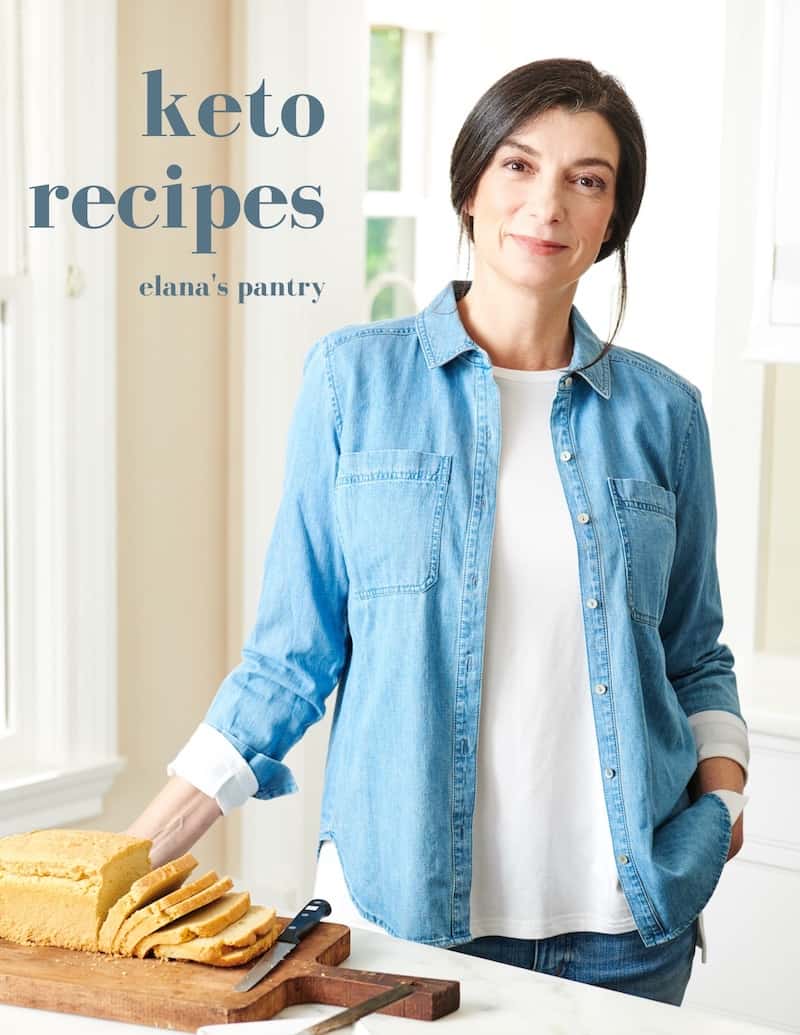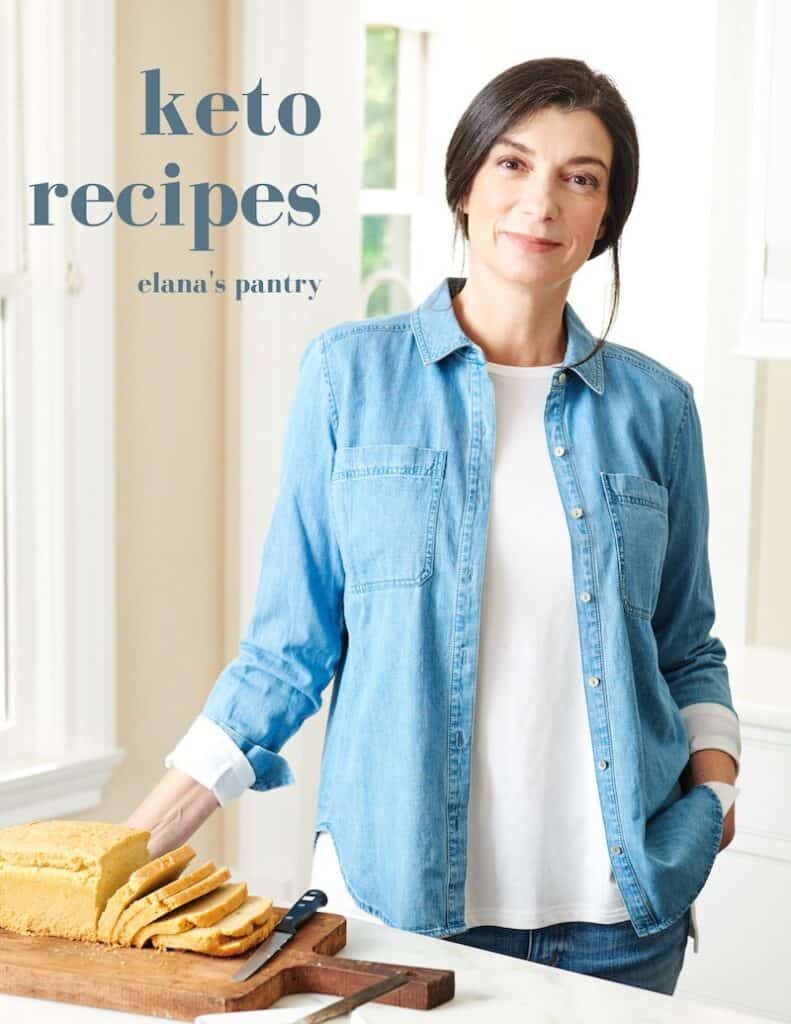 Get My Keto Recipes eBook
Free exclusive eBook, plus recipes and health tips, delivered to your inbox.
As you may notice, the pan for this bread is a bit of an odd size, it's about 40% smaller than a traditional sized loaf pan. Originally, I baked this bread in a glass luminarc loaf pan. That was discontinued. I switched to a Magic Line loaf pan, that too was discontinued. I've now found and tested a new replacement for these loaf pans. I'm recommending the Fox Run loaf pan, which is not as good as the previous two pans, but good enough. The reason I don't love it, is that the sides are not as high as the other loaf pans, and the loaf is not as tall as the ones I made in the previous pans.
Whatever you do, don't bake this bread in a regular, traditional sized loaf pan. Because there is only enough batter for the smaller sized loaf pan that is called for in this recipe, it will only partially fill the pan and you will have a very short loaf that is not tall enough to make proper sandwiches.
Here are some of my other easy low-carb bread recipes: