This Gluten-Free Orange Cake recipe, made with six healthy ingredients, is one of our favorite desserts. Every time I serve it people are shocked to find out Orange Cake is made with whole oranges, peel and all.
Using the whole orange adds an incredible flavor dimension, as well as healthy bioflavonoids.
Gluten-Free Orange Cake with Almond Flour
Wondering how to make Orange Cake from scratch? All you need to make it is whole oranges, almond flour, eggs, honey, salt, and baking soda. People tell me it's the best recipe for Orange Cake!
The Perfect Holiday Cake
This easy Orange Cake recipe is the perfect holiday dessert for Christmas, Hanukkah, Easter, Passover. and more –we love it so much we make Gluten-Free Orange Cake all year long.
Your guests will beg you for the recipe, what more can you ask for in a holiday dessert?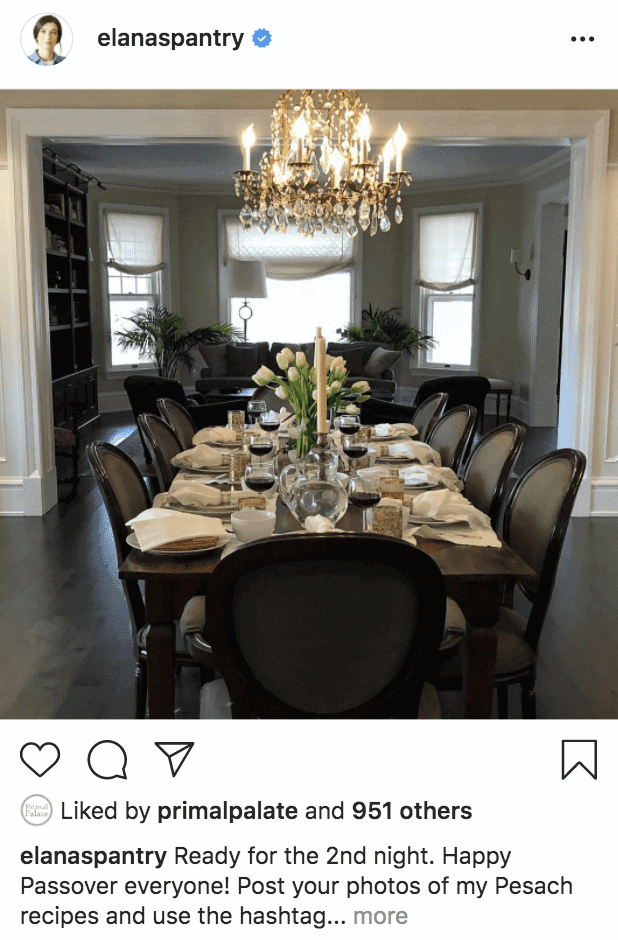 What is Orange Cake?
You might be wondering, what is Orange Cake? I'm glad you asked! I first came upon an orange almond cake recipe in the 1990s in one of Claudia Roden's cookbooks, The Book of Jewish Food.
Roden is a British cookbook author, food scholar, and cultural anthropologist. She is also one of my heroes. According to Roden, orange almond cake is a traditional Sephardic recipe commonly served at Passover.
Passover Cake Recipes
This Orange Cake is perfect for Passover because it does not contain chametz. As an aside, all of my recipes are Kosher for Passover since they also do not contain this substance.
Whole Orange Cake Recipe
It seems weird to make a cake with whole oranges. However, using the orange with its peel is what makes the Orange Cake with Almond Flour moist and totally unique.
Yes, as I mentioned, use the entire orange including the peel! Make sure your oranges are fresh and sweet so the cake tastes delicious.
Gluten-Free Orange Cake with Almond Flour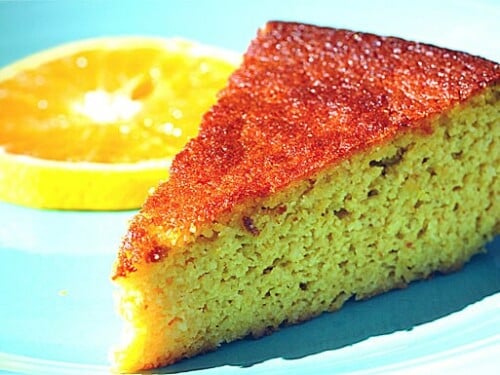 Print
Email
Pin Recipe
Instructions
Wash the oranges and boil them whole (peel and all) for 1½ hours, or until soft

Place whole oranges (peel and all) in a

food processor

and blend until smooth

Pulse in eggs, honey, almond flour, salt, and baking soda until well combined

Bake at 375°F for 35-45 minutes, until a toothpick stuck in the center comes out clean

Cool in the pan for 2 hours

Serve
Make Ahead Cake Recipe
You can make this cake recipe ahead of time, that's what I do when we're entertaining.
If I'm having people over for Shabbat dinner, I make the cake Wednesday, let it cool on the counter overnight, then wrap it and store it in the fridge until Friday.
Dairy-Free Orange Cake Recipe
It's amazing that this cake is so rich and smooth, given the lack of butter and flour. If you need an Orange Cake without dairy, I've got you covered. And, all of the selections below are also dairy-free cakes.
Chocolate Orange Cake
I've always wanted to smother this Orange Cake in my Dairy-Free Chocolate Frosting recipe.
As a kid, I loved chocolate-covered orange peel, and couldn't get enough of that flavor combo. I haven't tried that yet but I imagine it would be incredible.
Lemon Cake Recipe
This paleo Orange Cake recipe would be incredible with lemons, though tons of adjustments would need to be made since lemons are smaller than oranges, not as sweet, and far more bitter.
I tested this Orange Cake with Almond Flour recipe a couple of dozen times to perfect it so am not sure how substitutions would work.
I wish I had a crystal ball, it would make the process so much easier! If you do experiment leave a comment and let us know if it works.
Low-Carb Cake Recipes from Scratch
While this is not a keto Orange cake, it is low-carb because I use almond flour rather than high-carb wheat flour which is the main ingredient in most cakes.
Here are more of my easy low-carb gluten-free cake recipes for you!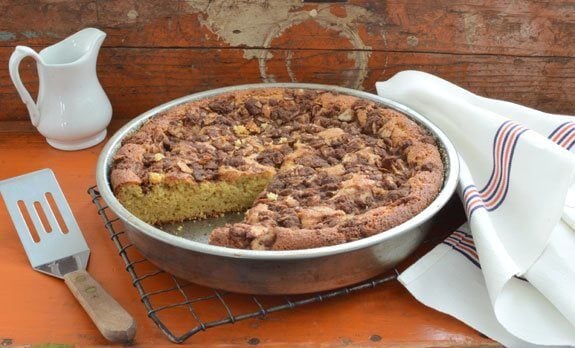 Cinnamon Coffee Cake
My homemade Coffee Cake is one of my favorite comfort foods, and one of my most popular recipes.
Made with only six ingredients, you can throw this low-carb coffee cake together in no time.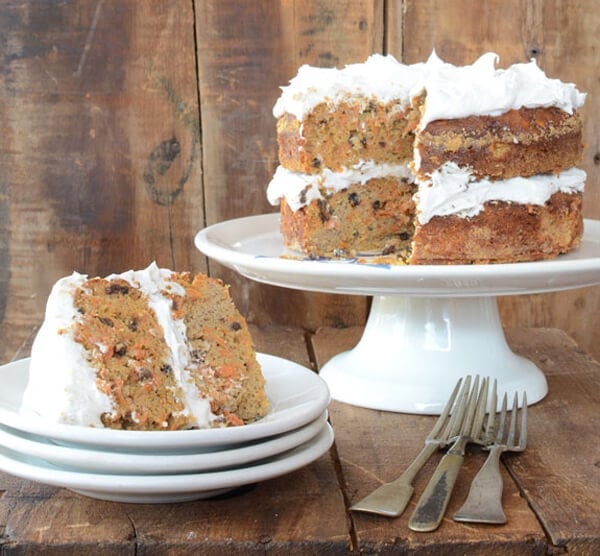 Nut-Free Carrot Cake
This lightly sweetened Nut-Free Carrot Cake will blow your mind.
I had to include it here because it's a nut-free cake made without almond flour and the like. Now your guests can enjoy carrot cake without nuts.

Birthday Cake
You don't need a birthday to celebrate with my Gluten-Free Birthday Cake. If you prefer a vanilla cake, check out my Gluten-Free Vanilla Birthday Cake.
Delicious Cake Recipes
Gluten-Free Orange Cake is an incredibly delicious cake recipe and one of my all-time favorites. Leave a comment and let me know what your favorite cake recipe is!
This post is an oldie but goodie from the archives. I first shared this Gluten-Free Orange Cake with Almond Flour in November 2008.