My easy Chocolate Pecan Pie is as good as it gets when it comes to healthy Thanksgiving desserts. I worked on this low-carb pie recipe for years, and perfected it back in 2013, which is when I first shared it with you.
Thanks go to Mr. Pantry for this amazing Thanksgiving dessert that's gluten-free, grain-free, and dairy-free. How is my husband involved with this recipe? Did he suddenly take over my kitchen? No. He gets credit because Chocolate Pecan Pie is one of his favorite desserts and he tasted every single batch I made, offering his stringent critiques until it was perfect.
Kid Approved Pecan Pie
Back when I first shared this recipe in 2013, the boys were in 8th and 9th grade. They too sampled and critiqued this healthy dessert, along with Mr. Pantry. The boys and their friends were more than happy to be my testers for batch after batch.
In fact, I remember they had a sleepover back then with a bunch of friends and "snuck" some of this pie as a midnight snack. They all looked adorably sheepish and guilty the next day. Little did they know they were eating a healthy low-carb dessert filled with good fat from the nut-flour crust and pecans, and tons of antioxidants from the dark chocolate.
Easy Chocolate Pecan Pie Recipe
I spent quite a bit of time on this recipe challenging myself to use as few ingredients as possible in this Chocolate Pecan Pie recipe so that it would be quick and easy to whip up the day before Thanksgiving. Of course I also worked to make it taste incredible! I think you'll find that this is a special pie that could also be an amazing low-carb Christmas dessert.
5 Ingredient Pecan Pie Filling
The filling for this Paleo Chocolate Pecan Pie has only 5 ingredients and you can whip it up in a jiffy. We've been in a pie phase of late. My older son made a deep dish rustic pumpkin pie from scratch the other night and told me that he wants to post the recipe here on my website.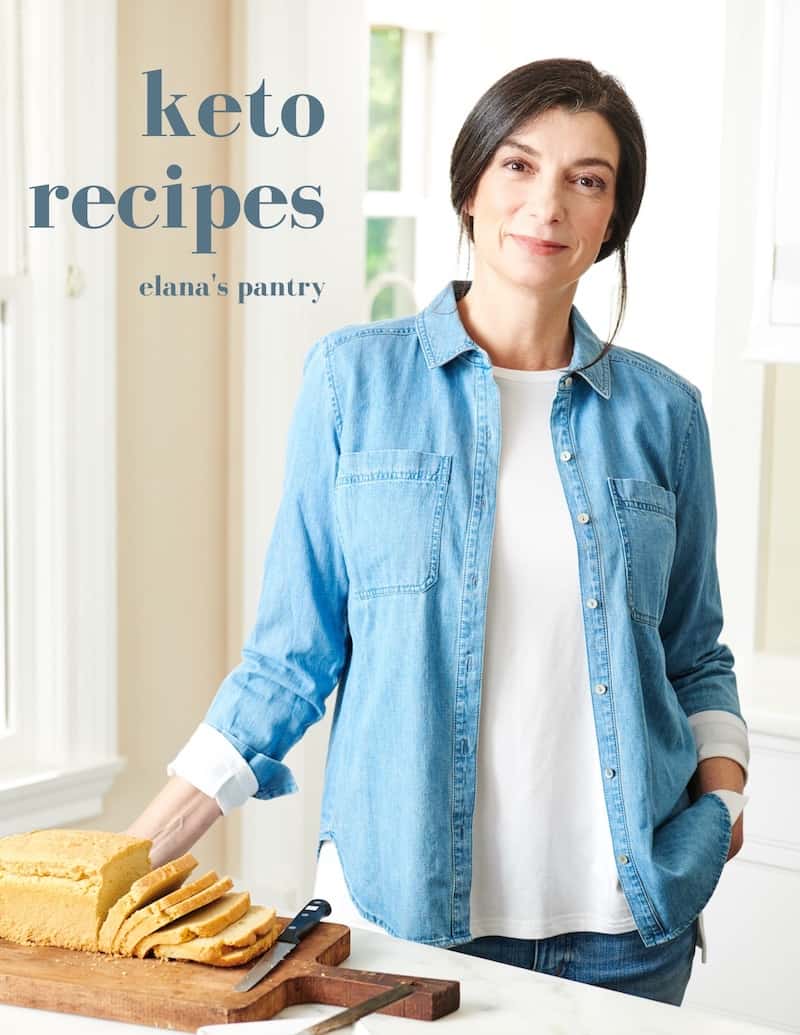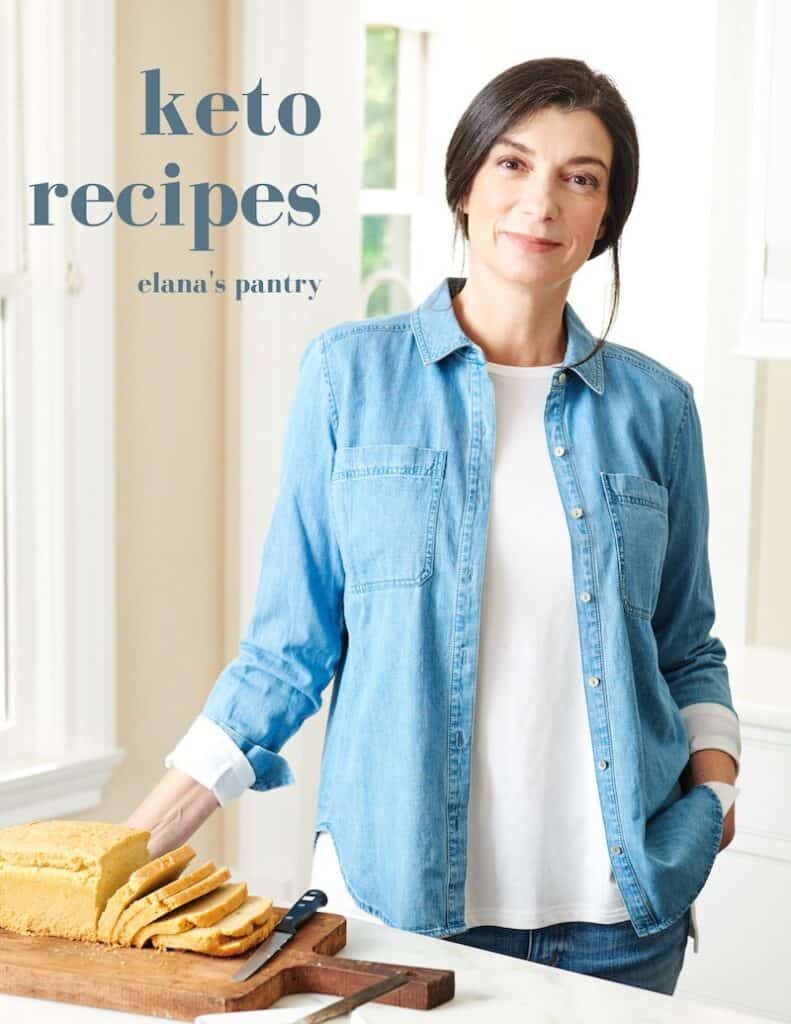 Get My Keto Recipes eBook
Free exclusive eBook, plus recipes and health tips, delivered to your inbox.
Chocolate Pecan Pie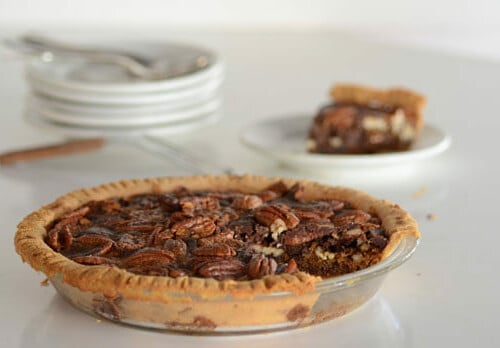 Print
Email
Pin Recipe
Instructions
Stir in pecans and chocolate chips by hand

Transfer filling into crust

Bake at 350°F for 40-50 minutes, or until set

Cool completely before slicing

Serve
Equipment
Chocolate Pecan Pie with Whipped Cream
If you're on a Dairy-Free Diet, you'll surely want to serve this with my Coconut Whipped Cream. If you are able to eat dairy, this pie is phenomenal with my Homemade Whipped Cream in a mason jar. Since they were very little, the boys have lent a hand and whipped it up for me each and every Thanksgiving. It's such a decadent and elegant topping for healthy low-carb desserts.
Elana, Where Do You Get Recipe Inspiration?
I based this recipe on one from my dear friend Karin, the CEO and founder of Sweet Mary Jane. I read through her recipe and then made a ton of changes so that it would be gluten-free, dairy-free, refined sugar-free, and lower in carbohydrates, and this is the stunning result.
Low-Carb Chocolate Pecan Pie Recipe
This is not as low-carb as some of my other recipes. However, it certainly gets low-carb billing when compared to traditional chocolate pecan pie made with many cups of corn syrup and sugar and milk chocolate served in a high carbohydrate white flour crust.
Low-Carb Pie Crust Recipes
Here are some more of my healthy, gluten-free pie crust recipes for your Thanksgiving desserts:
This post is an oldie but goodie. I first shared this recipe in 2013.