Chocolate Decadence Cookies are fantastic all year round, and make especially fabulous Christmas cookies! Since these healthy cookies are made primarily of luscious dark chocolate they're also perfect Valentine's cookies.
My Chocolate Decadence Cookie recipe is based on one by Alice Medrich. That one had loads of gluten and white sugar in it. While it was fabulous inspiration in terms of an idea, there was much work to be done in "Elana-fy-ing" it. So this recipe was entirely different when I was done with it. Still, I think it's nice to give credit to an author even when a recipe is merely referenced, don't you?!
Cookies are my favorite thing to make because they're easy. Because my grain-free cookie recipes are extra simple, I can make the batter made in less time than it takes the oven to pre-heat. While the cookies are baking, I clean up. The entire process takes around 10 minutes. Writing quick and easy recipes is now second nature. I've been doing it since 1998 when I was diagnosed with celiac disease.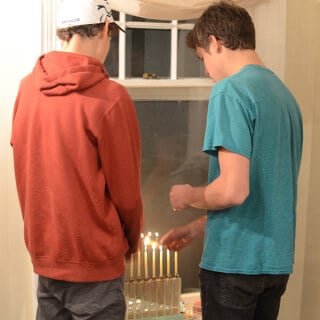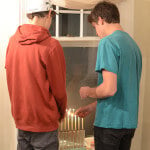 Lately, though I've been focusing on creating healthy meals. If you are too, you'll want to take a look at my easy Paleo Meals recipe page. And since the boys are getting bigger than big (look at this year's Hannukah photo!), I'm focusing on making as many healthy snack recipes as I can! Though to be honest their favorite category of food may be my cake recipes, with my Paleo Birthday Cake and Cinnamon Coffee Cake topping that list!
I'm delighted that the boys bring so many of their friends home and that all of the guys are so great about taste testing for me. What an incredible tribe they have built, and I feel beyond lucky to be a part of it. So much to be grateful for this year!
---
Buy My Books!
---